13 Ways to Refresh Your Home for Spring
Welcome to the 2nd Fabulous Friday Link Party Blog Hop. The Fabulous Friday Link Party is where you can find the best posts from dozens of home bloggers every Friday.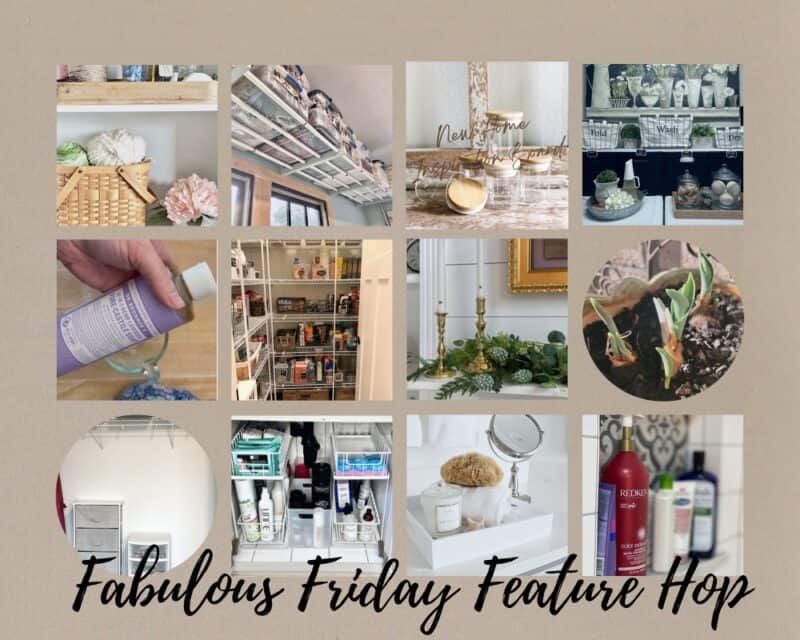 Four times a year, the six hosts pick a regularly participating blogger to join in the blog hop.
February is a month for cleaning and organization and this blog hop is dedicated to inspiring and helping you unleash your own cleaning and organizing brilliance. Be sure to visit all twelve posts. — so many unique ideas, tricks, and hints. They are all listed at the bottom of the post.

13 Ways to Refresh your Home for Spring
Are you looking for some spring home decor ideas? Well, I have 13 ways to refresh your home for spring.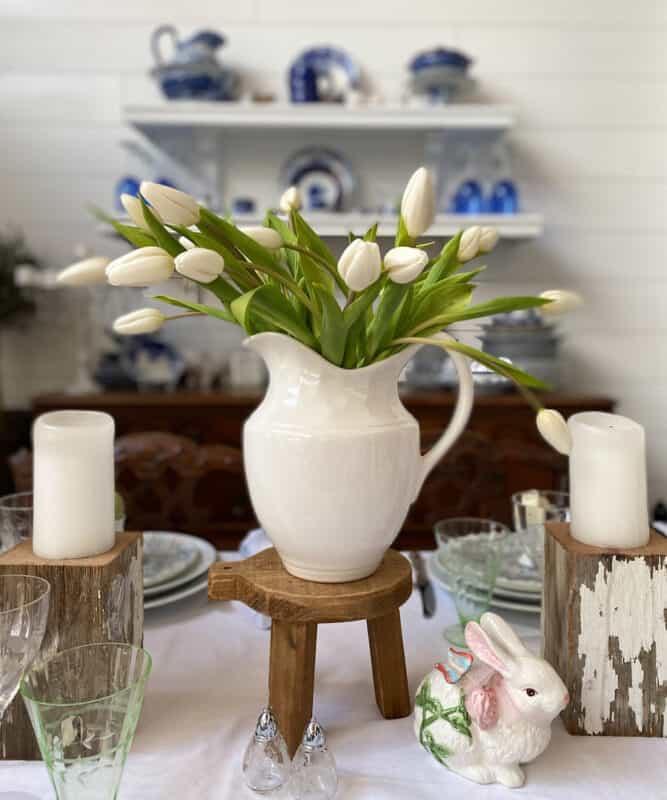 On my blog Living Large in A Small House, I may sometimes use affiliate links, which means a small commission is earned if you make a purchase via the link. The price will be the same whether you use the affiliate link or go directly to the vendor's website using a non-affiliate link. You can find my full Disclosure Policy HERE

1. Purging, Cleaning, and Organizing
I always do a purge, deep clean, and organize in February. Along with many of my followers, we tackle the project of organizing our homes. It makes way for a spring refresh. Once you've purged things from your home it lightens up your space. Both physically and mentally.
Spring cleaning is so important. In February I'm still finding pine needles in my house so a deep cleaning of the whole house is a great way to have a clean home before the next season.
Christmas decorations are dirty and for us, the harsh winter brings a lot of mud, salt, and who knows into the house.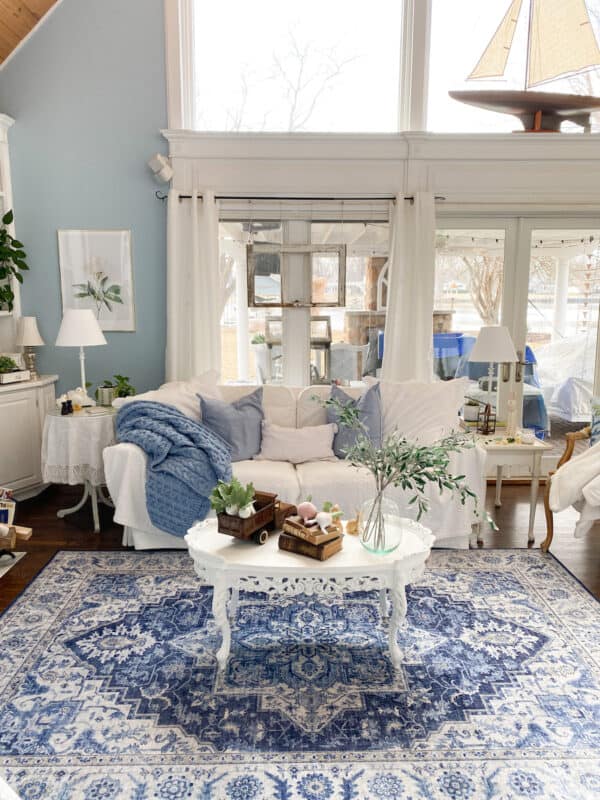 2. Refresh a Room by Moving the Furniture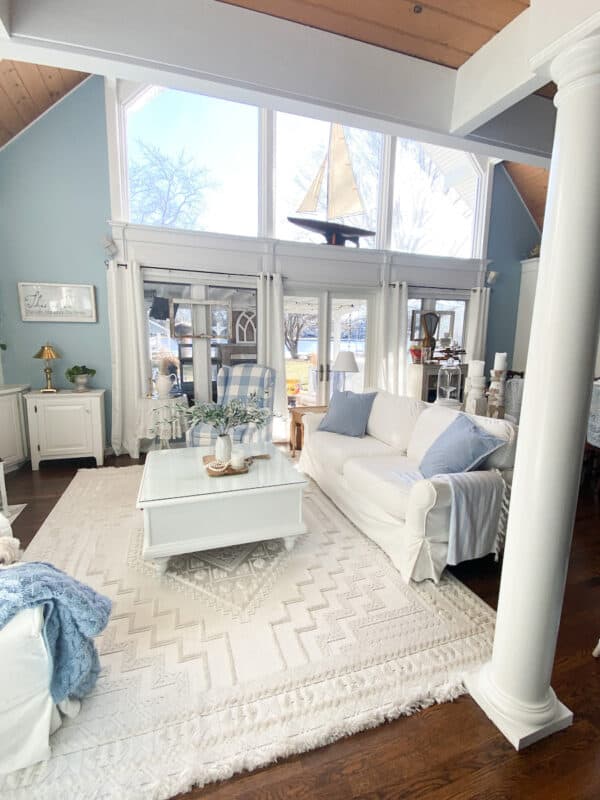 I'm always moving the furniture in our home.
It not only changes the look and gives it a refresh but it also the perfect opportunity to clean under the sofa and chairs and when I know the house is really clean, it just brightens my day. It's also a FREE way to get a new look.
Spring
a lovely reminder of how beautiful change can truly be
3. Add Greenery to your Home
In the spring, I always splurge on a few new house plants but I also use faux greenery to give everything a fresh outdoor feel.
I especially like to use greenery on my bookshelves in spring. It is a really simple way to refresh a space. I love adding plants to our living space. I don't have much of a green thumb so any plant that I had from the previous year has not survived.
Our local nursery just had an indoor plant sale and I got three plants for $15. That is a deal that I really like at this time of year.
Try something different like a green plant as a centerpiece on your dining table.
We sometimes overlook the dining room but let's not forget to refresh that space as well. Plants have a way of making a space feel alive.
4. A Fresh Coat of Paint
This is also the time of year when sometimes a room in my house needs a fresh coat of paint. Paint is a relatively inexpensive way to brighten and freshen up a room.
The walls in my great room are blue but they a looking a little dull. A fresh coat of paint is definitely in order soon.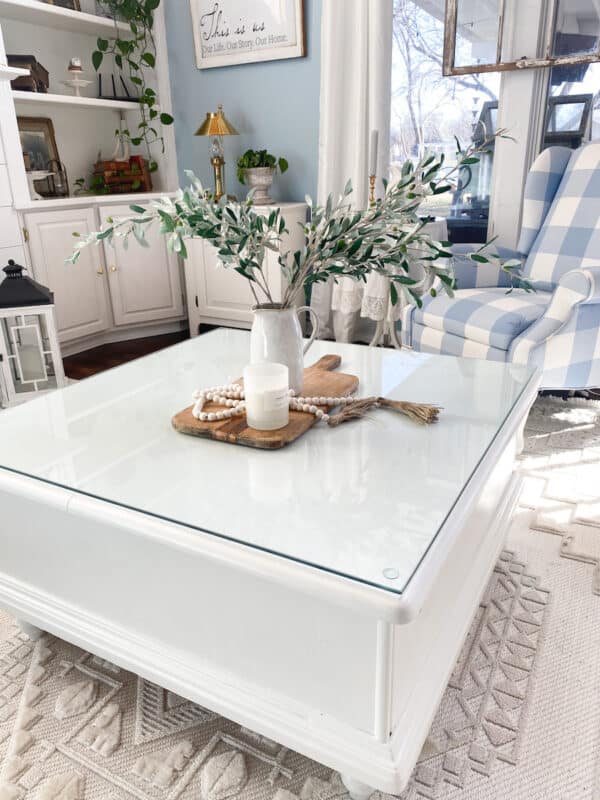 I recently painted a coffee table that I've had for years. It was black and I originally wanted to sell it but it's large and has a big drawer for storage. When we did a makeover of my office/den/guest bedroom for the spring 2022 ORC, I purged a bunch of games that we kept in the closet.
The old coffee table was the perfect size to house the ones that we kept. However, I really didn't want the black table in our neutral living room. A couple of coats of white paint was a great way to make it new again. What a difference. I love it now.
5. Spring Decor
I've also added a light garland to the fireplace mantel. I cute little bunny tucked into the vine, a bird's nest and some sweet birds add the perfect little touch to the space.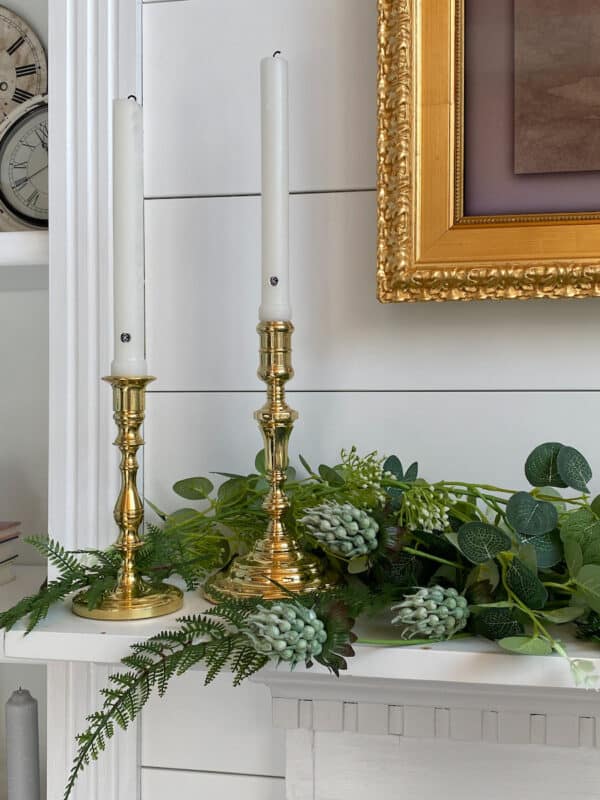 Last year I wrote a post about freshening up my front porch for spring. You can read about that HERE
I feel like I go all out for Christmas so when the spring decor comes out, I really do keep it to a minimum. However, I like a few pastel spring decorations. It makes those dreary days that we still have to endure a bit more bearable.
Now that you're in the spring decor inspiration mood, you have to check out my "Whimsical Spring Mantel". You can find it HERE
6. Refresh your Lighting
I moved a lamp that was in my kitchen to a corner of my bookshelves and boy did that make a difference.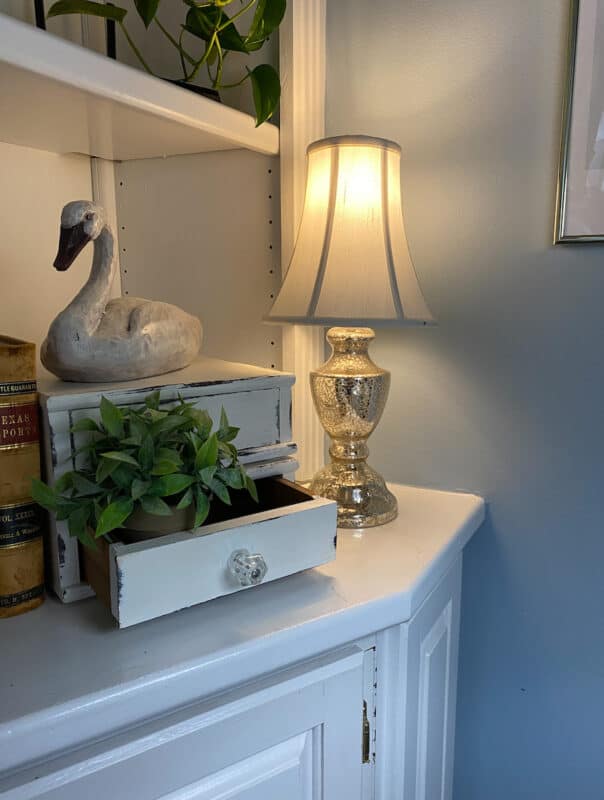 Bringing a floor lamp from my office and putting it in a corner next to my favorite reading chair also changed the look of the room. I personally prefer table and floor lamps for mood and task lighting to overhead lighting. Overhead lighting is just too harsh for my taste.
Another spring thing that I do every so often is buy new lampshades. After a while, no matter how clean you are, lampshades just get nasty and need to have a fresh new shade, especially if you like crisp white shades as I do. It gives your light fixture a whole new look.
I will admit that I miss the little lamp that I took out of the kitchen so I will definitely be on the hunt for a replacement. Again, that little lamp in the corner of my kitchen countertops, just adds something to the space. Goodwill, I'm on my way!!!
7. Fresh Spring Flowers
We have a ways to go before we see tulips outside. Buying some fresh flowers from your local grocery store is an easy way to add spring to your home. I'm a sucker for tulips, roses, and especially ranunculus (when I can find it). I'm so lucky to have a Trader Joe's that's close by and I'm probably one of their biggest fans. At least I like to think so.
Their flowers are so affordable and fresh that I splurge almost every week for a bunch or two. I've even used Trader Joe's flowers for two weddings last year. Our daughter Annie's Wedding is HERE and my niece Danika's Wedding is HERE.
8. Add Fragrance
Once my home is clean and organized I love to add a fragrance to a room. You can do that with candles or essential oils in a diffuser. It's one of my favorite ways to add another layer of freshness to my space. My signature scents are lemon and lavender for my diffuser. I'm also in love with this jasmine and mint candle.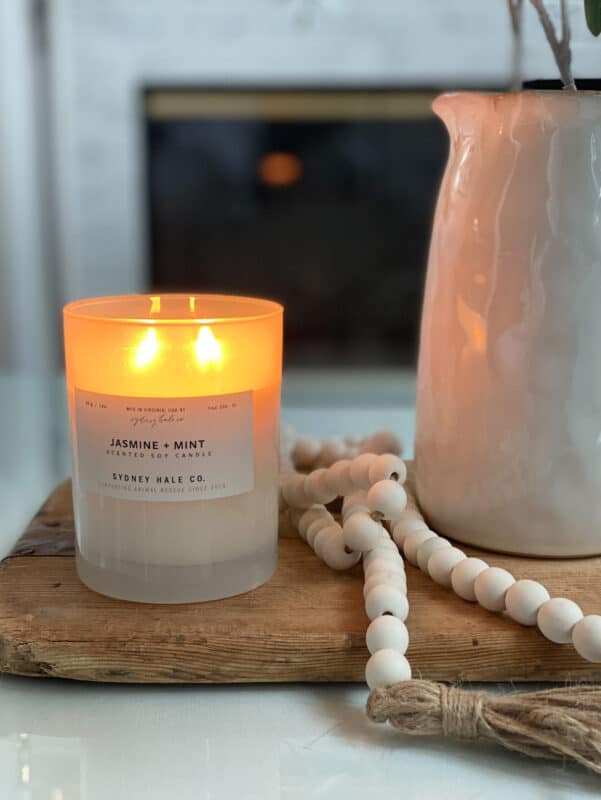 9. Naked Windows
Having a window free of window treatments or shades is a great way to literally let the light shine. Having bare windows is a perfect way to let natural light into your home.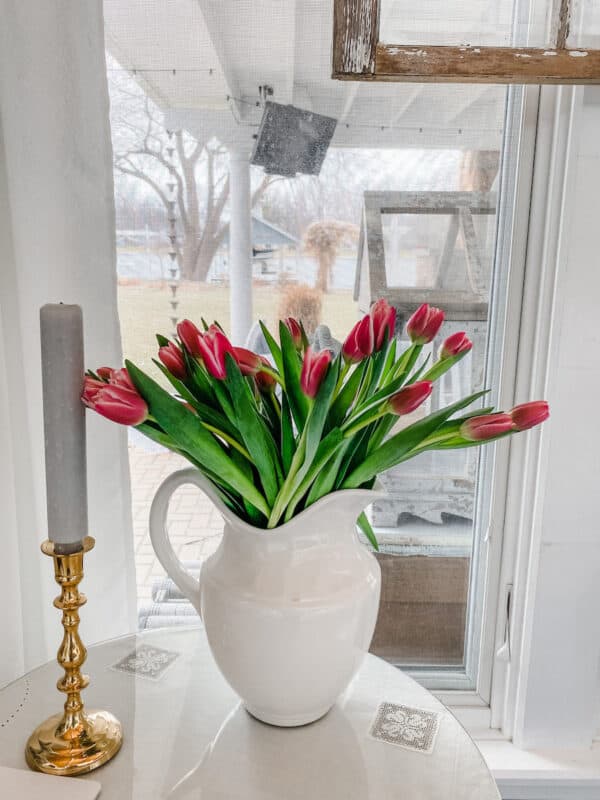 If your home isn't conducive to not having window treatment, it's a good time to take your drapery down and wash or dry clean them for a fresh start.
10. Swapping out Your Area Rugs
I love to switch my area rugs around the house is something that I also like to do to freshen up my space. It's also one of the easiest ways to create a whole new fresh look.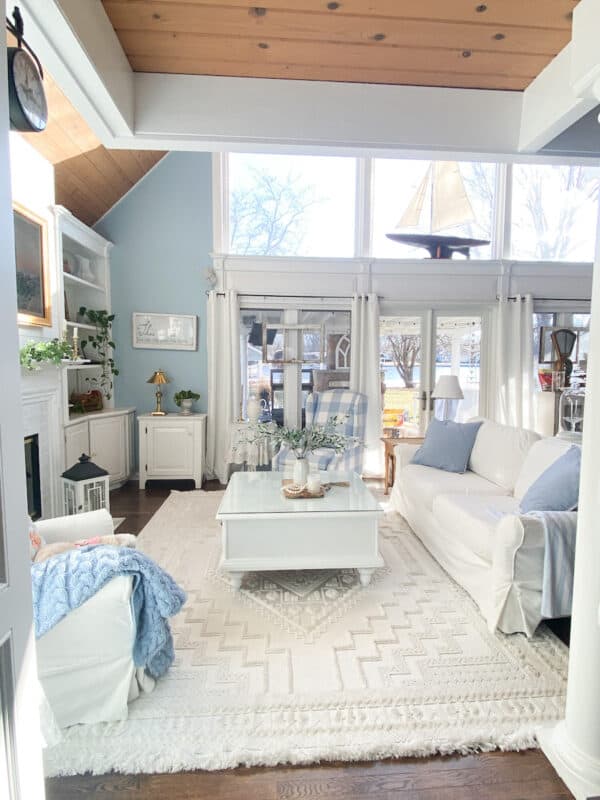 11. Freshen up a Gallery Wall
If I had a space for a gallery wall, I would have seasonal pieces that I could swap out for each change of season.
Since I don't I use my Frame TV to swap out my artwork each season. I'm loving the new spring art that I've bought from Etsy.
12. New Pillows and Throws
Switching out my pillows and throws gives a whole new look to the space. I typically use blue and white but what if you added yellow to the blue and white, floral prints, or a cute tapestry multi-colored pillow like the one that I found at HomeGoods? Adding a pop of color is what we all need while we are waiting for warmer weather.
I also got a light blue throw from Target. Even though it's cable knit, the color just screams spring to me.
I have a new system with my throw pillows. I'm only purchasing pillow covers.
That way I can keep all of my pillow covers neatly stored in a single basket in a closet and I only keep one set of the size pillow inserts that I use most often. What a space saver.
My throws also have a new home. I made a throw hanger with an old piece of wood and some vintage-look hooks. It's the perfect place to house the throws that we use all year round.
13. Bring the Outside In
As soon as the spring blooming trees start to bloom, I cut a few branches and bring them inside.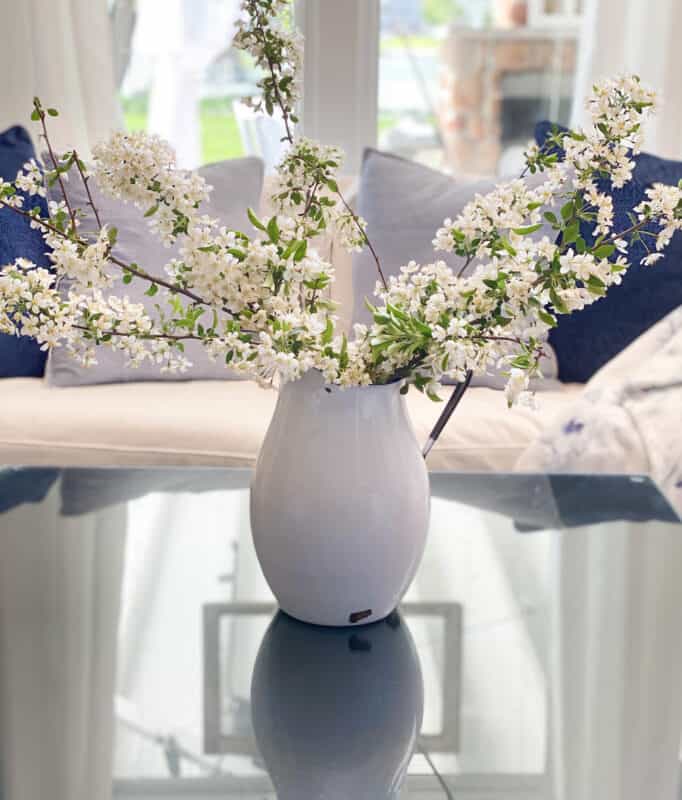 It minds me that a new season has begun and in this case the beginning of the time when the world is waking up and I can get out into my garden.
Happy Spring!
You won't want to miss all of the amazing bloggers below who are also sharing their organizing and refreshing ideas with us.
Peace and Love,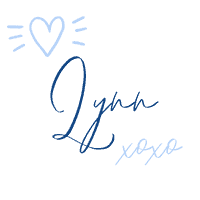 A great way to save this article is to keep it on one of your Pinterest boards. You can find the pin button in the top right corner of the photo below. Also, don't forget to follow me on Pinterest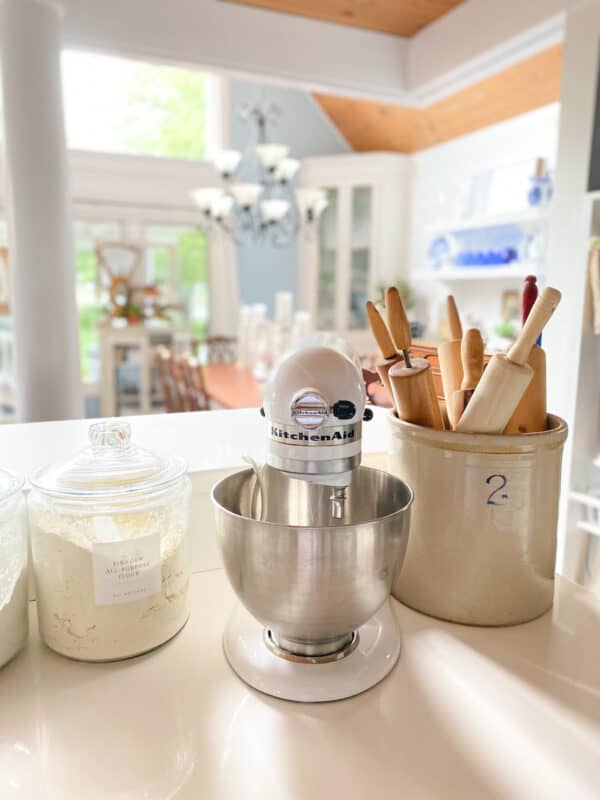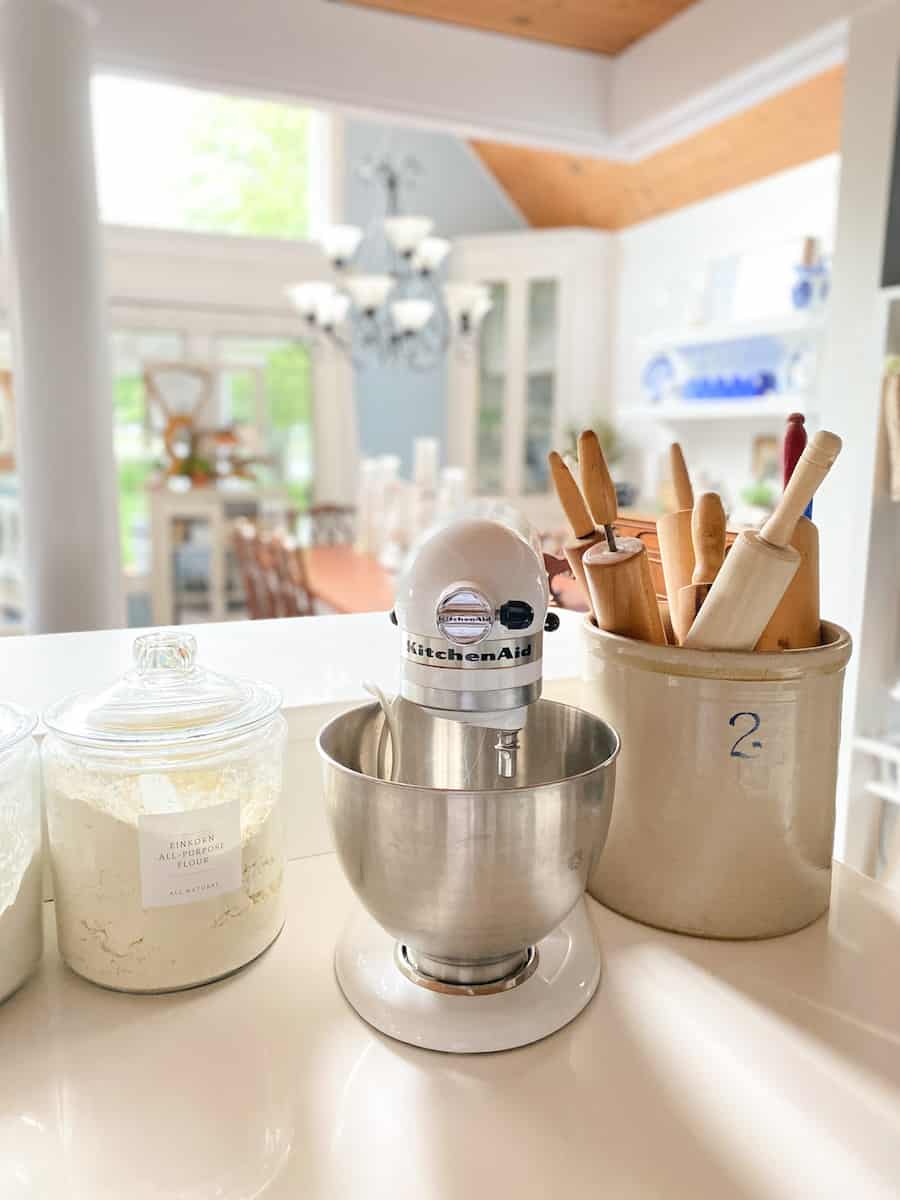 direct access to my amazon store
On Amazon
Did you know that you support my little business by purchasing through my links?? The price to you is the same but I receive a small commission on ALL the purchases you make when you shop through one of my links. I appreciate you helping Living Large in A Small House to grow!

Living Large Podcast
This week's podcast guest is Amy Sadler from the blog "Amy Sadler Designs. We chat about her creativity and all the amazing things she has going on in her business life.