We Hosted a Beautiful Vintage Garden Wedding
We hosted a beautiful vintage garden wedding.
On the morning of the big day it was pouring rain and I was panicking. What were we going to do?
By the time Annie stepped out of the house, the sun was out and the rest of the evening was simply magical.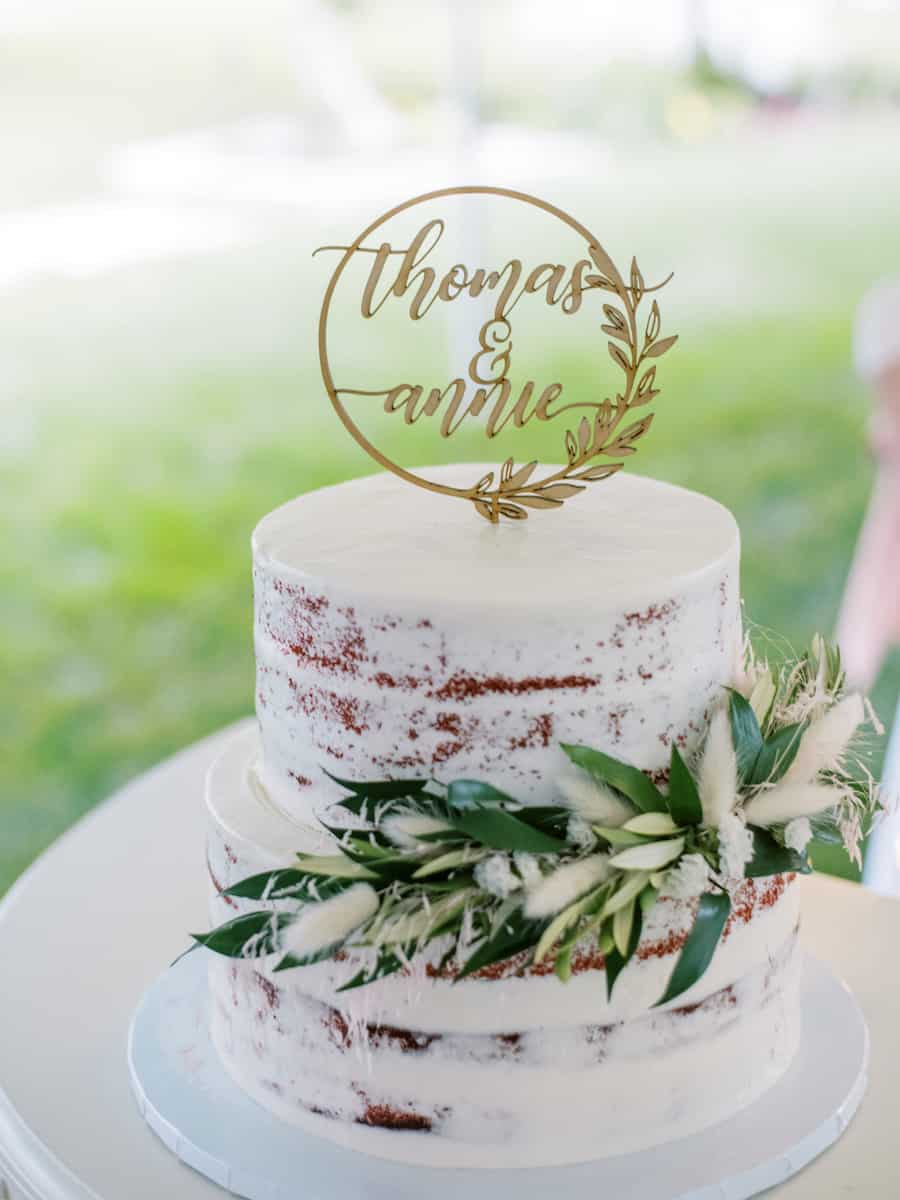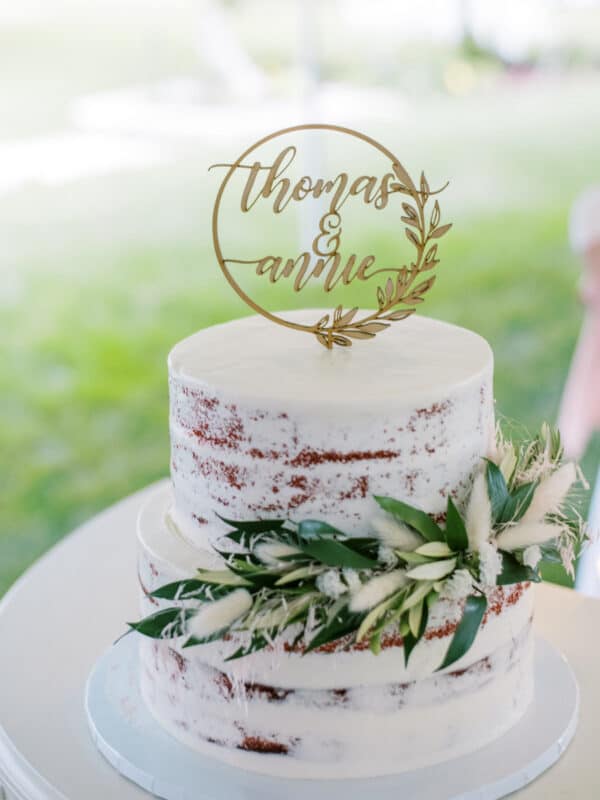 On my blog Living Large in A Small House, I may sometimes use affiliate links, which means a small commission is earned if you make a purchase via the link. The price will be the same whether you use the affiliate link or go directly to the vendor's website using a non-affiliate link. You can find my full Disclosure Policy HERE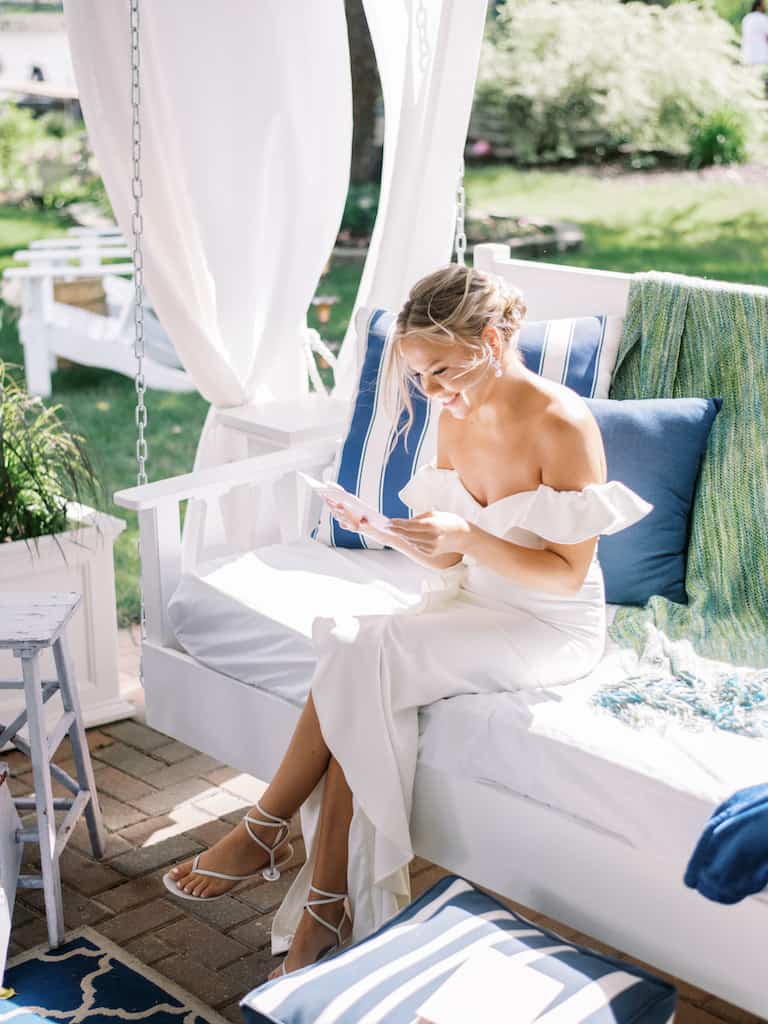 Everything was ready for a little backyard wedding.
The table was set with vintage salad plates, teacups, and glassware. Visit this post to see where I buy my vintage HERE.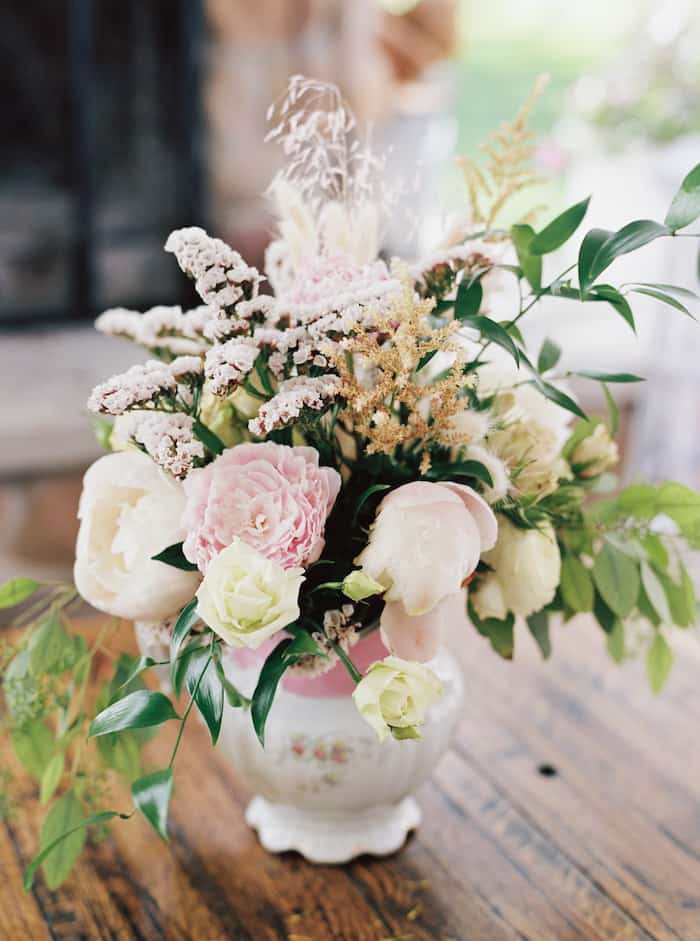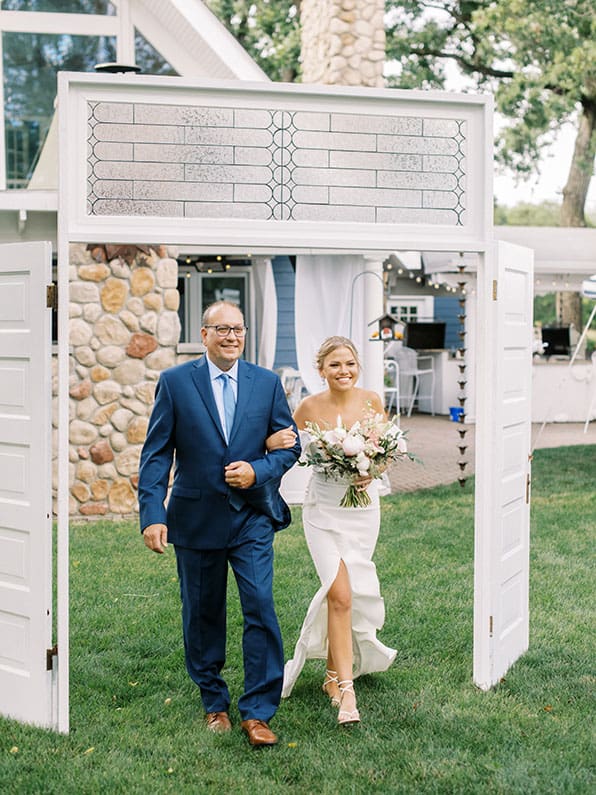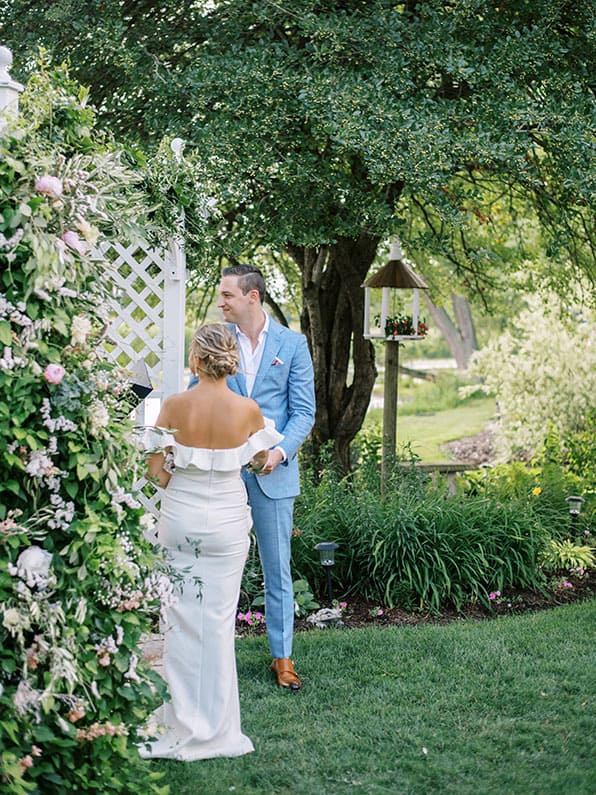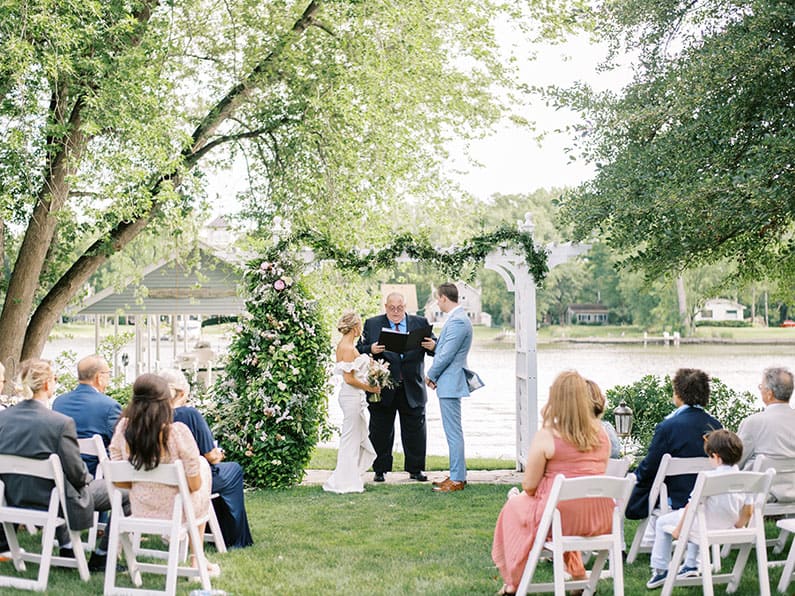 After the ceremony where Annie married her love Tommy, the Bride & Groom went for a boat ride with the parents. We are so lucky to have Tommy and his family in our lives.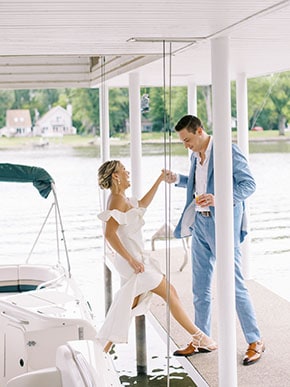 We had a simple charcuterie board table for appetizers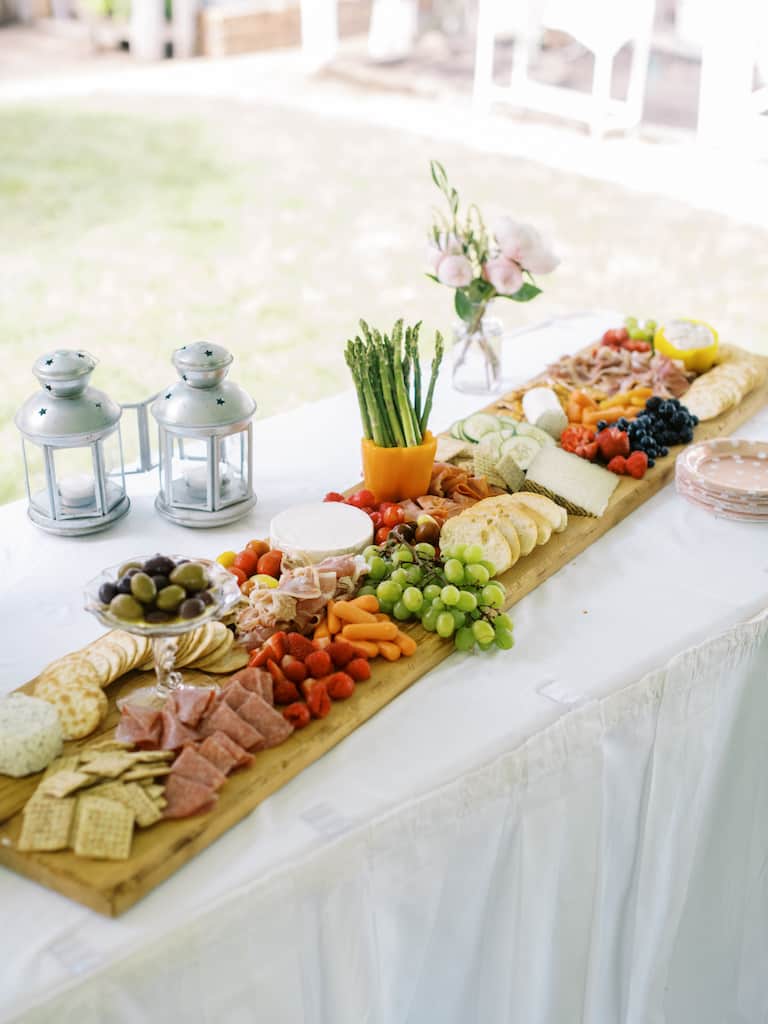 It was so much fun turning our greenhouse into a wedding bar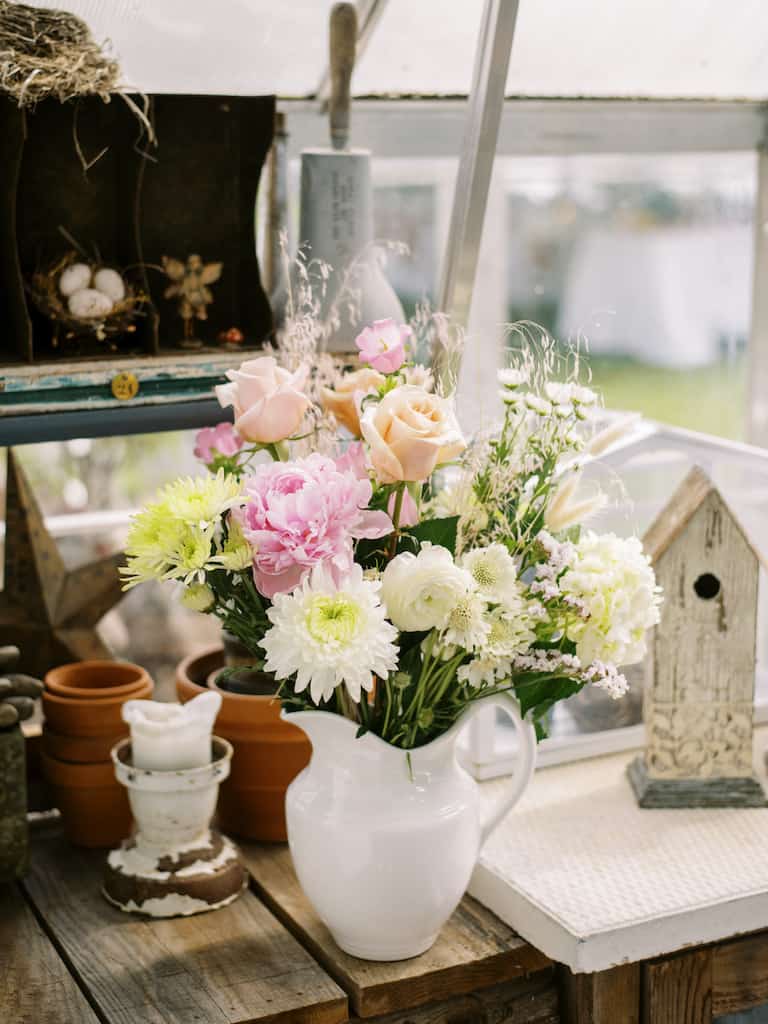 We dined on Filet & Lobster. Toasted the Bride & Groom with Pol Roger champagne. It was the same champagne that was served at Harry & Meghan and William and Kate's weddings. If it is good enough for those princesses then it's good enough for mine.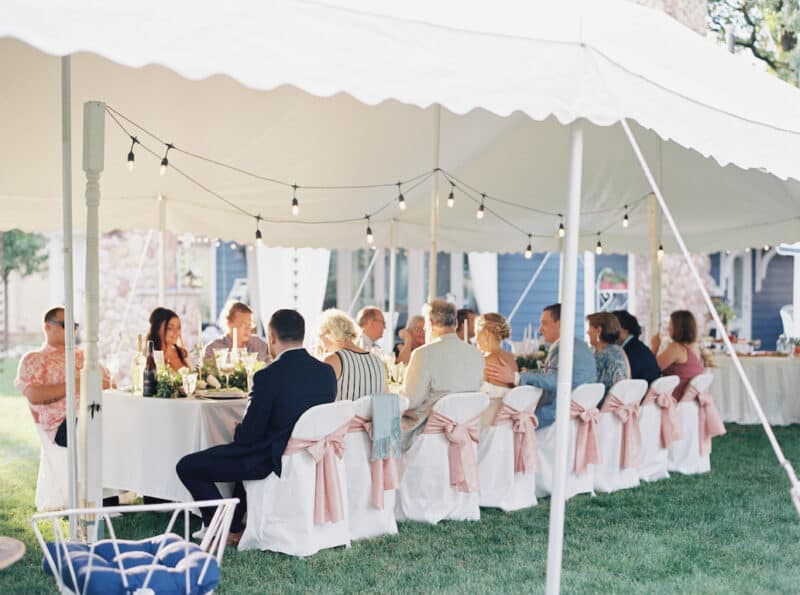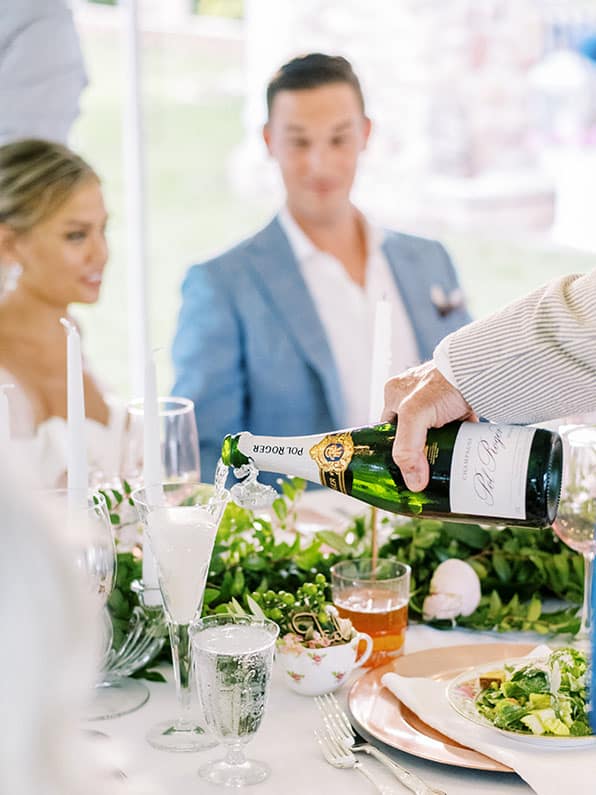 The Bride & Groom were stunning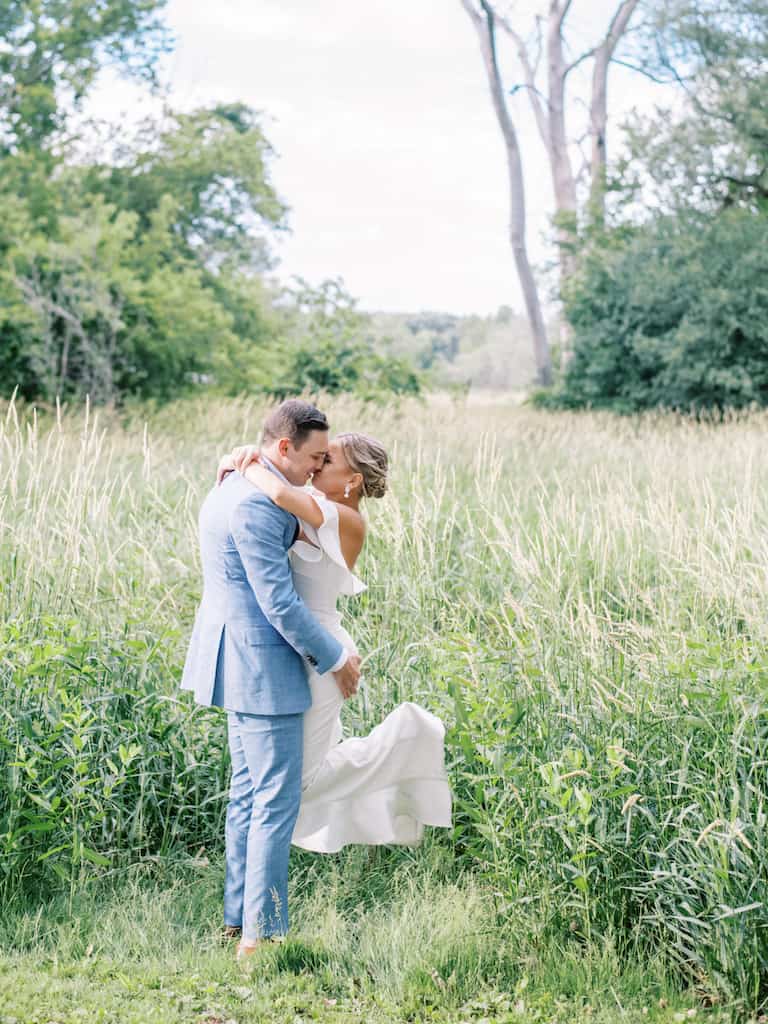 We danced until it got dark.
June 26th was a very special day for Annie. It was the same day my parents got married 73 years earlier on the same day. My parents also got married in her parent's yard.
Our backyard was where I married "Handy" 28 years ago last week. My parents also celebrated their 50th Anniversary in 1998 in our backyard. We all vowed to love each other under the same trellis. It is a place of true love stories!
We did it, we hosted a beautiful vintage garden wedding and it was exactly how I had envisioned it.
If you want to read about Wedding #2 – The Party (yes we did this all over again one year later) you can find it HERE
Thank you Chelsea & Jordan Photography for the amazing photographs!
Peace,
This wedding was so special that I had to blog about it more than once. I have another wedding post that was written days after the wedding. You can read about it HERE