We Should Have Hired a Wedding Assistant
We survived Wedding #2 – The Party! And what a party it was. However, we should have hired a wedding assistant or a day of coordinator.
Because it was the second time around you would think it would be easier. It actually might have been even more emotional to see our daughter "get married" again to her love.
Also being able to see family and friends some of who we hadn't seen in years was so special. Meeting our son-in-law's family and friends was another very special gift.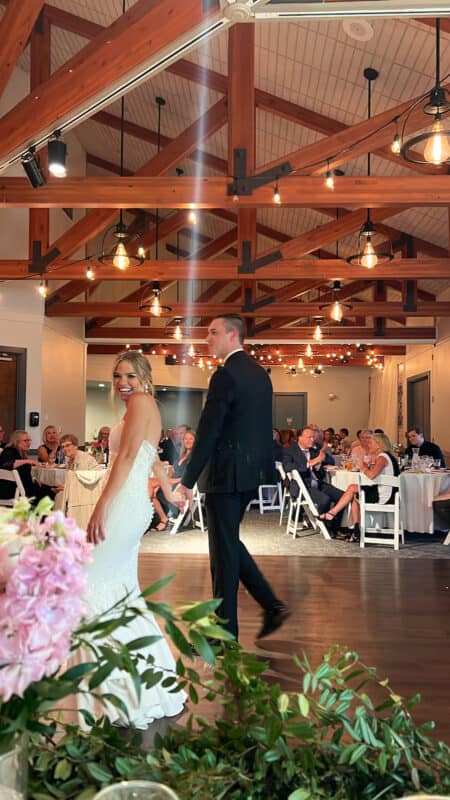 On my blog Living Large in A Small House, I may sometimes use affiliate links, which means a small commission is earned if you make a purchase via the link. The price will be the same whether you use the affiliate link or go directly to the vendor's website using a non-affiliate link. You can find my full Disclosure Policy HERE
Stressful Count-Down to A Wedding
The last few weeks were a little stressful. Several things that had been booked way back in 2020 were falling apart.
The hotel where we had a block of rooms and a shuttle to our venue was under new ownership and my initial contact with them was positive they assured us that we would be getting everything we expected. Just days before the wedding everything started to crumble.
We were booked at a Comfort Inn & Suites (owned by Choice Hotels) that was close to our venue, offered shuttle service, and had very great reviews in 2020. Days before the wedding our emailed confirmations revealed we didn't have the rooms that we expected, they didn't have a shuttle and the reviews and ratings were awful.
I will share more about this in another post because there are so many issues with travel in 2022 that it deserves its own platform. I talked about traveling during covid back in 2021 but things have only gotten worse.
Prepping for the Worst and Hoping for the Best
In hindsight, we should have done a few things differently. Even if it's a reception after a wedding, you should treat it like you would the first wedding. Our timeline should have started a year ago. Since many of our contracts were initiated in 2020, we should have reconfirmed and found out if they would honor the 2020 prices, what deposits were already given etcetera.
We also should have had backup plans in place for just about everything. Our photographer got Covid the week of the wedding and numerous guests also got sick so there was a lot of last-minute shuffling.
Hire a Day of Wedding Assistant or Coordinator
Hiring someone to be on-site the day of the wedding would be something I would suggest to anyone getting married. We had one at our little backyard wedding and she was a life-saver. I didn't do that this time and that was a huge mistake.
I was helping the caterer, trying to put flowers in the arbor, looking for a needle & thread for a popped button on the bride's dress, and greeting guests all while being called to take pictures with the family.
With this in mind, it is important to have someone else responsible for all the details.
What Does a Wedding Assistant or Coordinator do?
Be Familiar with all the plans and details
Reconfirm

Bar Tenders
Florist
Venue
Music
Accommodations
Day of the Event

Handle all the Details with all the vendors
Make sure that everything and everyone is where they are supposed to be
Deal with any last-minute issues
Find the Bridal Party for Key Times

Line up for Processional
Bridal Party Pictures
Reception Entrance
End of Evening Photos
"There is only one happiness in this life, to love and be loved."
– George Sand
Responsibility of the Bridal Party
The bridal party isn't just there to drink champagne with the bride, they have responsibilities too. That is why they are the attendants. Here is a great checklist that you can share with them.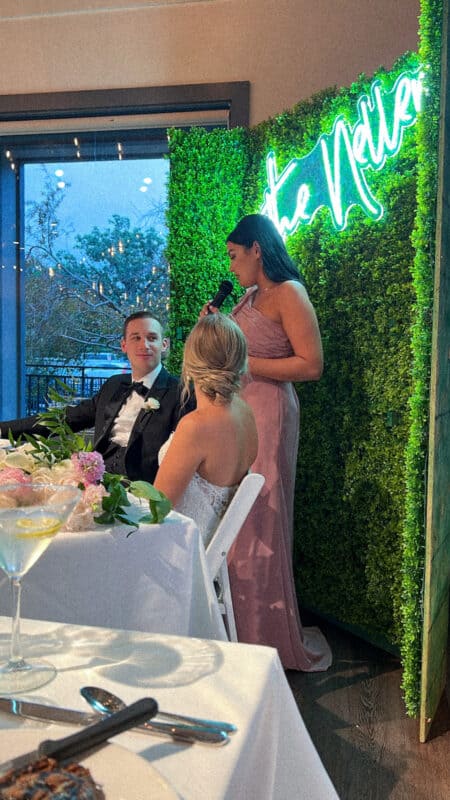 We were most prepared for the flower girl and ring bearers to be a little timid but they actually stole the show and executed their responsibilities without a hitch.

We Survived Wedding #2 – The Party
After the last glass of champagne had been drunk and we surveyed the damage, it was evident that a good time was had by all.
I especially want to thank everyone who has been supportive and sent well wishes. Now on to the next chapter. Emma is moving out of the house this upcoming weekend. It's also time to take my own advice on how to manage a stressful week.
Peace,

A great way to save this article is to save it to your Pinterest boards. You can find the pin button in the top left corner of the photo below. Also, don't forget to follow me on Pinterest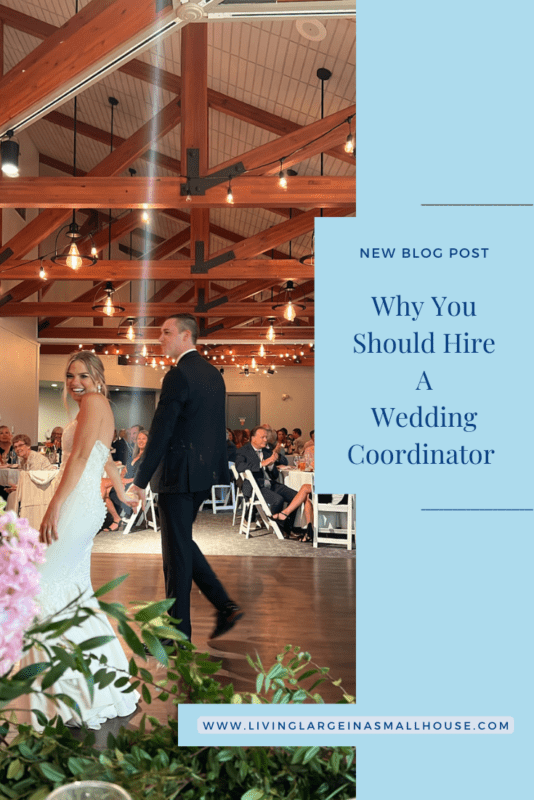 Our next big family change is Emma moving into her apartment in the city this weekend. All of these fun apartment finds are available at Target.