All the Things that Make A House a Home
DREAMING. EXECUTING. enjoying
WELCOME To
Living Large in A Small House
I love sharing my passion for decorating, entertaining, cooking, gardening, and organizing. We've tackled projects both large and small over the years and continue to have a "to-do" list of things we want to change or update. Living in 1,300 square feet can be challenging but we've raised three kids here and made it work.
Follow along as I share with you our life at Living Large in A Small House!
Get Access to my FREE Resource Library:
FREE WITH YOUR NAME AND EMAIL ADDRESS
When you become a part of the Living Large in A Small House Family, you will have access to all of my printables. They include my organizing files, to-do lists, college checklist, meal planning, and holiday guides.
Most popular posts
Wedding
We hosted an intimate garden wedding for our daughter Annie and new son-in-law Tommy, at our home. It was a magical night. Everything was perfect and we couldn't have asked for a better way to celebrate their day with our families. Looking forward to their big wedding – June 2022
Renovating
Our home is only 1,300 square feet and we have made the most of every square inch. There isn't much that is original to the home. We've renovated every single room; some more than once. Our outdoor space has been transformed as well to give us more space.
Gardening
While most people our age are reducing their gardening space, we seem to be expanding. We have large perennial gardens, vegetable gardens, and an herb garden in our yard. We have a greenhouse, a chicken coop, outdoor kitchen, and outdoor living room
Latest from the blog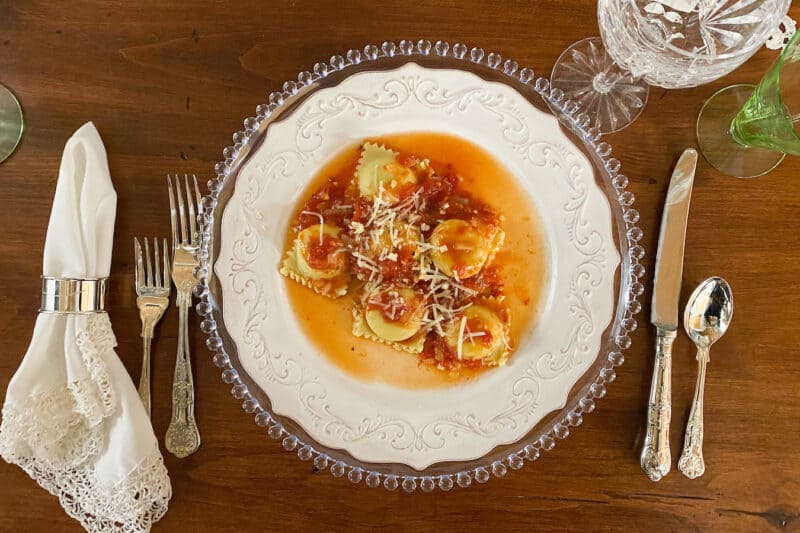 Nothing says romance to me like pasta and I'm cooking up Cheesy Lobster Ravioli with Tomato Sauce for the loves in my life. Romantic Dinner I'm definitely in love with pasta. I also love lobster so why not combine the two. With Valentine's Day right around the corner, I'm cooking up some ideas for you….