Best Way to Handle a Crazy Week
We have a very busy week coming up and I'm going to share my thoughts on the best way to handle a crazy week!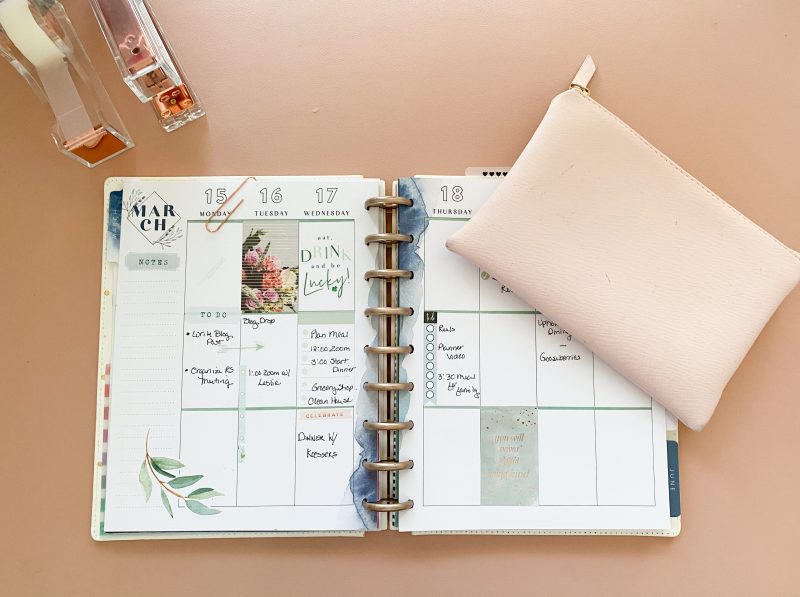 Get Organized
Make a list of everything that needs to get accomplished. I'm very visual so I like a physical list that I can check things off.
Time block your days – Prioritize what days you are going to handle the things from your list. My time-blocking daily sheets are available in my FREE Resource Library. If you become a friend of Living Large in a Small House you will have access.
Do the hardest projects first so that you get them off your list. Procrastination is so easy and I'm a master at it. If I accomplish the hard things first (as much as I don't want to) then the easy things are really easy!
Use your time wisely. If you have to go out to shop, do it on the best day for what you need. Map out your trip so you hit all the stores on the right first and then the stores on the other side of the street or town on your way back home. If possible get all your shopping done in one day.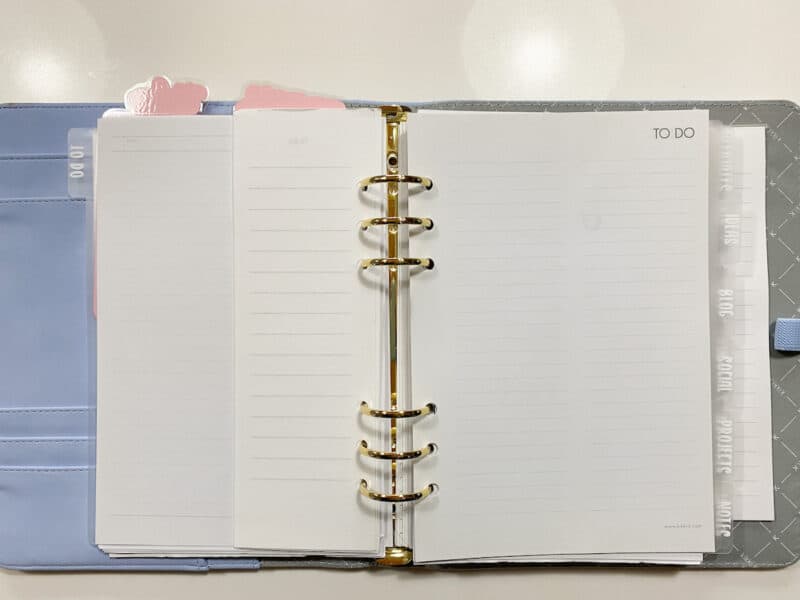 Plan Simple Meals
Plan easy-to-make meals for this week. This may not sound healthy but there are healthy options for all of these meals. This might also be the week where you have carry-out from a local restaurant.
Breakfast

Make-ahead hard-boiled eggs
Yogurt with fruit
Bagel with Laughing Cow Light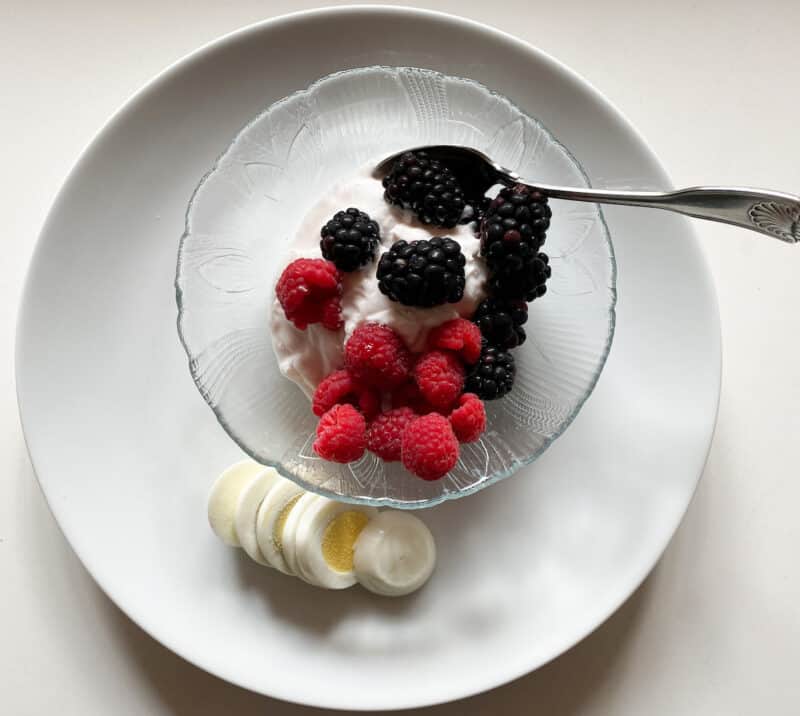 Lunch

Sandwiches or Wraps
Trader Joe's Pre-Made Salads
Left-Overs
Dinner

Frozen Pizza
Pre-Made Lasagna (Costco)
Grilled or Baked Chicken Breast on a bun or in a salad
Salads are easy and light so it doesn't weigh you down when you need to be moving
I'm leaving for out of town on Thursday morning so I only have to be prepared for 3 days of meals. I'm going to do my shopping on Monday so I'll pick up my Trader Joe's and Costco during my shopping runs. Everything else I have in stock but I would add it to my list if I didn't.
Don't Overdo It
Don't put more on your list than you know you can accomplish.
Ask for help (Give assignment lists to others; family or friends)
Say NO to things that you just can't take on during a busy week – The best way to get out of additional obligations is to say "I would love to do that but I'm just overwhelmed this week". No one will press you when you tell them you're overwhelmed!
Make time to sit down during the day
Hydrate!!!! Get your 8-8 oz., glasses of water in each day
Get plenty of sleep. You don't work well or think well when you are tired. Get your 8 hours
If you do however have to take a nap, do it. Your body is telling you it needs a break. A 20-minute power nap is so much better for you than anything longer. You wake up feeling refreshed and ready to go. If you sleep longer, you feel sluggish and very unmotivated.
Be Realistic!
When you're prioritizing, put the things that can probably wait for another time, at the bottom of your list.
Put the things that aren't necessary, just would be nice at the bottom of your list
If it's something that only you will notice or appreciate, put that at the bottom of your list. Now is not the time to switch out the shower curtain that you've been meaning to do for a month.
Take Time to Enjoy!
When you have a really busy week, it's typically because you have something extra going on. You're hosting an event, you're heading out of town, you have a huge work deadline, a holiday is right around the corner or you are playing catch-up because of something the week before. There are lots of reasons that you might have a crazy week. Remember to enjoy the good things, the small things, and everything in between. Light a candle in the kitchen or bathroom you just cleaned. Treat yourself to a piece of chocolate for a job well done! Soak in the good wishes for a job well done! Remember that you are AMAZING!
As we head into the end of October, remember that there is a lot coming up for most of us in November and December. Now is the time to start those lists, get yourself organized. I know for a fact that things just go smoother if you have a solid plan!
Peace my friends,

Save this post to refer to later by pinning it to one of your Pinterest boards and don't forget to follow me on Pinterest for a wealth of inspiration!