Best Little Backyard Wedding Ever!
This past Saturday, we hosted an intimate event at our home and it was the best little backyard wedding ever.
Our daughter Annie married her love, Tommy in a small ceremony.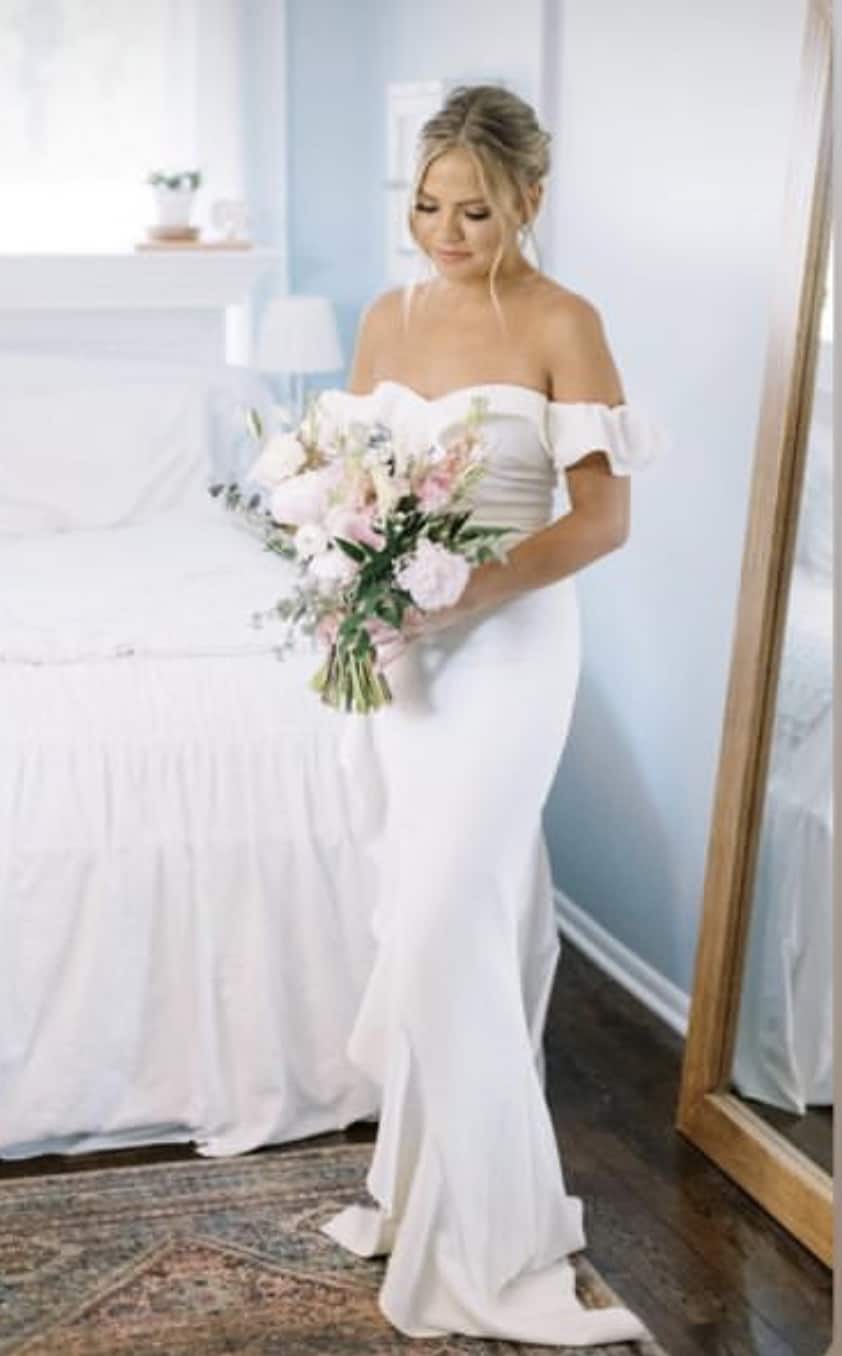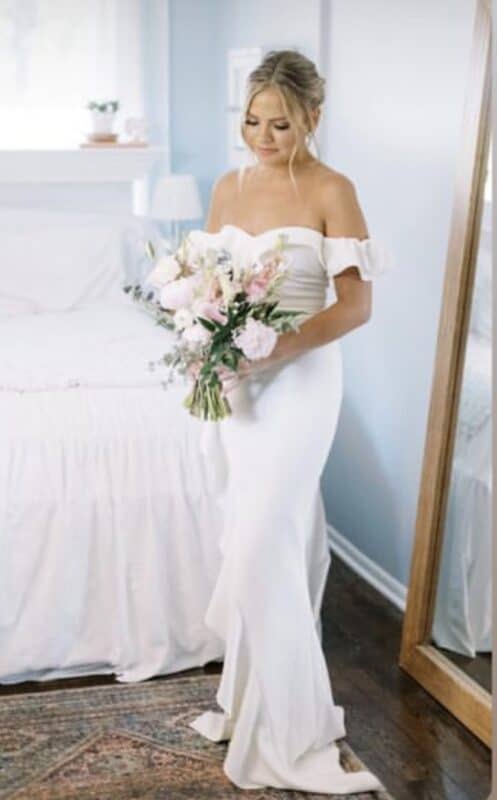 Because of Covid, they had to make a decision about their big fancy wedding back in February and things were still so strict in Illinois.
They just didn't want to take the chance that everyone they loved wouldn't be able to attend. They also didn't want to have a wedding where everyone had to wear masks.
There still will be a big party with all of our friends and family but it will be next year.
The date of 6.26 however was special as it was my parent's anniversary and Annie had always wanted that date.
My folk's love story held a special place in her heart and the date was picked out a very long time ago.
Once it was decided that we would have this small wedding in our yard, the work began.
The Gardens
We started working on the gardens over a year ago.
Even if they would have had their large wedding this year, there would have been something at our home.
We put in many, many bushes and perennials last summer/fall. This year we continued to fill the gardens with flowers. We weeded and weeded and weeded. Then we spread mulch.
I painted a vintage bike that I've had for years, pink, and filled the basket with flowers. We found vintage pieces to add to the garden for interest.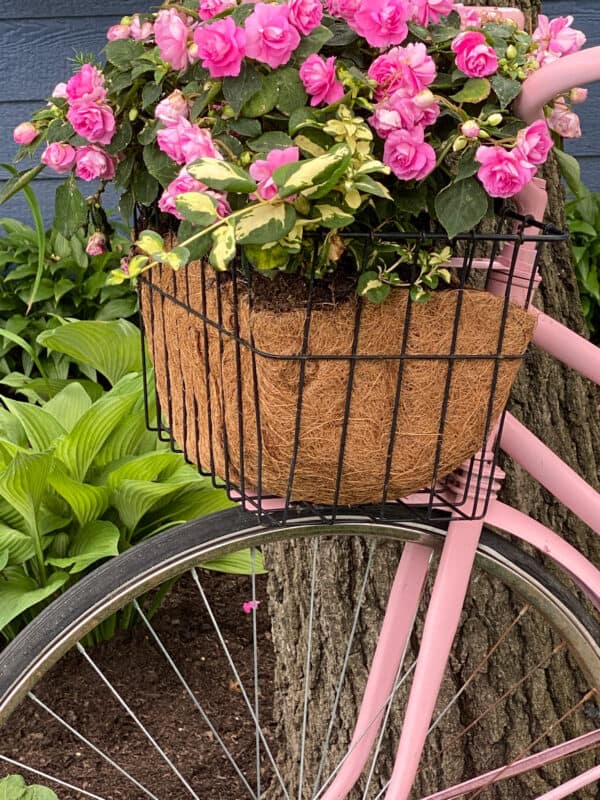 "Handy" added an herb garden to our already extensive gardens. Our weather this summer was drought conditions until of course this past week when we had rain every single day.
The dry weather forced us to water every single day and some of my annuals that would normally be lush and full by now were just barely surviving. Some of my flowers actually did better than normal because of the warm dry weather. My peonies and rose bushes lasted for a very long time and looked amazing.
My battle with the deer took a turn the week before the wedding. I think that our little family was just so hungry that they didn't care that the buds all tasted horrible from the "Deer Out" and ate them anyway. The buds on my phlox, daylilies, roses, and dahlias were munched off this past week. I was so disappointed but there was nothing that I could do.
We did have beautiful Shasta daisies in bloom, and some of the daylilies did survive. My bee balm was beautiful. (Thank you Amy from @thevintagebreadbox)
Special Wedding Projects
We had some special wedding projects that need to be made. Some of this was my vision but all was executed by "Handy".
He built a pallet dance floor down by the water. It was magical at night with twinkly lights.
He built a vintage door frame that the bride walked through for the ceremony.
Lights were hung from most of the trees and a neon sign was installed in the greenhouse lounge.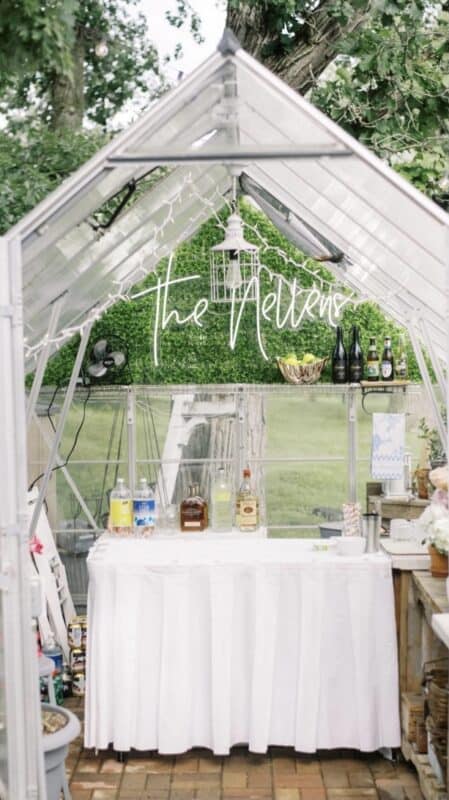 A vintage table was important to me so I started searching for mismatched salad plates, depression ware goblets, and teacups.
It took me months and I was still hunting the week before the wedding. My table, however, turned out better than I had imagined.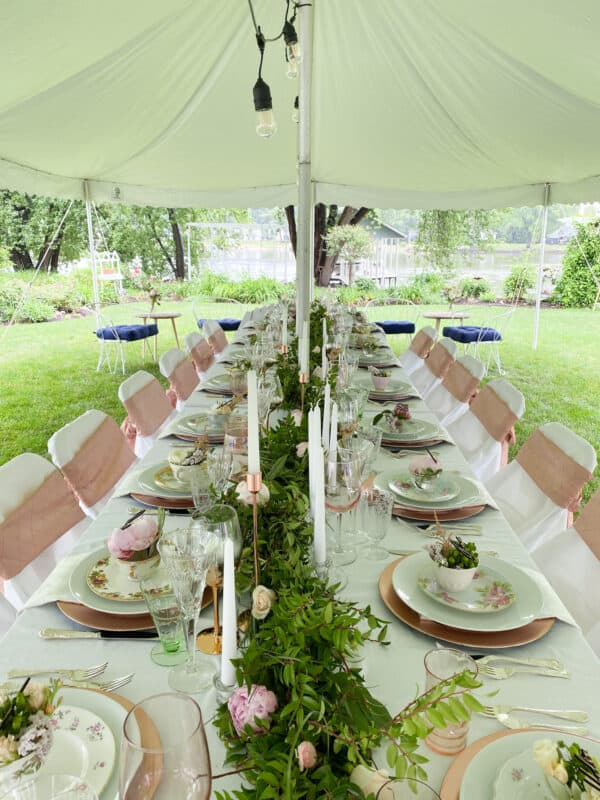 Wedding Weather
As I mentioned, we had been in a drought situation until the week before the wedding. As we got closer, the forecast was direr.
The morning of the wedding, when we were getting things ready, it poured. It poured again when Annie, Emma, and I were in hair and make-up.
But when it was time for the beautiful bride to walk down the aisle to marry her handsome groom. The sun was out!
It was just beautiful the rest of the night.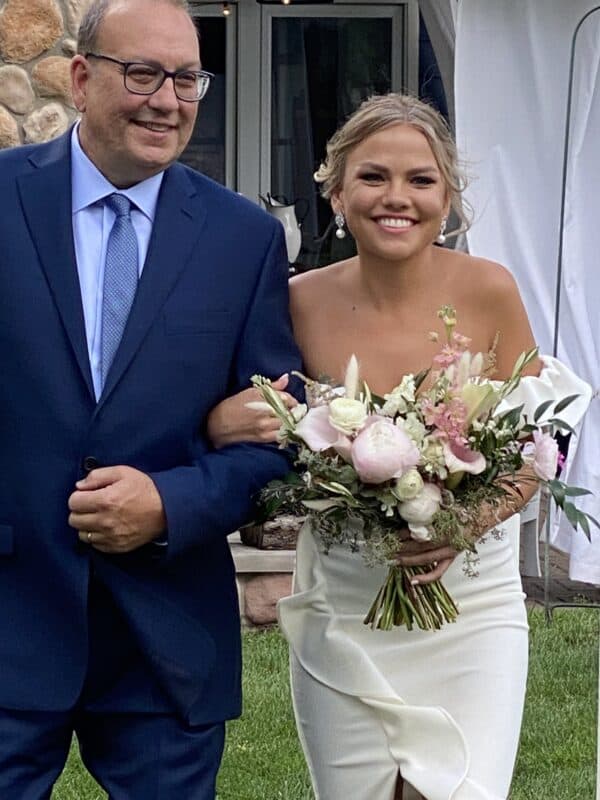 We were even able to get in a few boat rides. I like to think that my Mom and Dad and Keith's Dad were all smiling down on us and made sure that the day ended up being beautiful.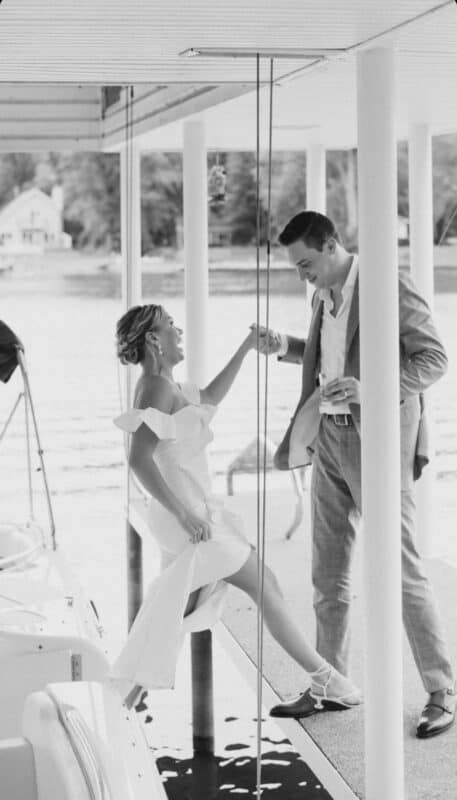 A good time was had by all. Everything was beautiful. It was a magical evening.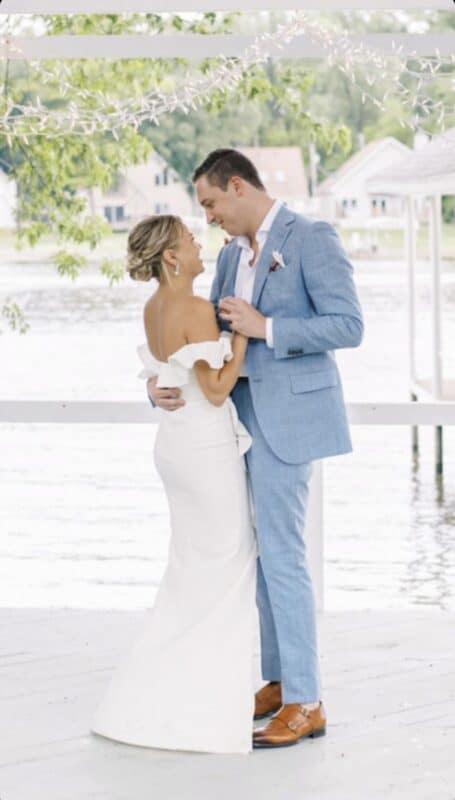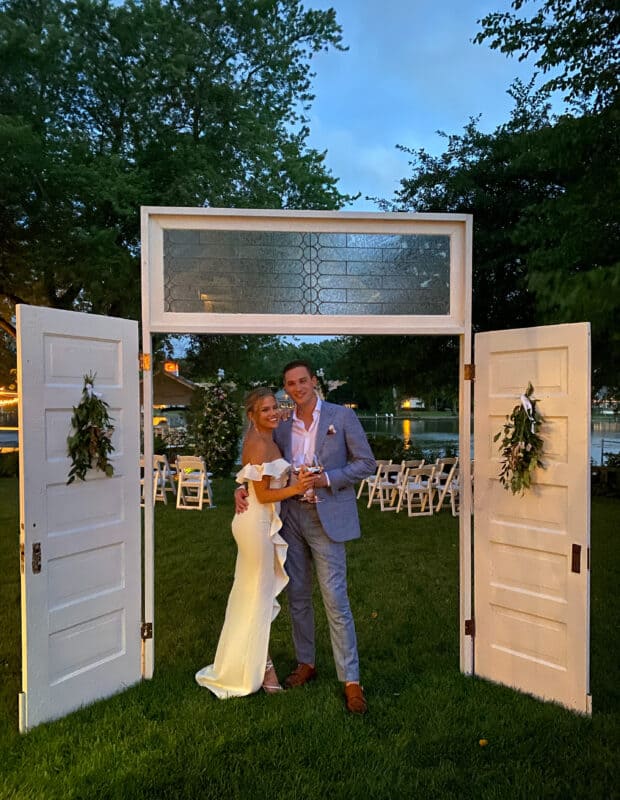 It truly was the best little backyard wedding ever!
Thank you to Chelsey & Jordan Photography for some of these amazing photos. We can't wait to see the rest.
Peace & Love,