Trader Joe's Flowers for a Beautiful Fall Wedding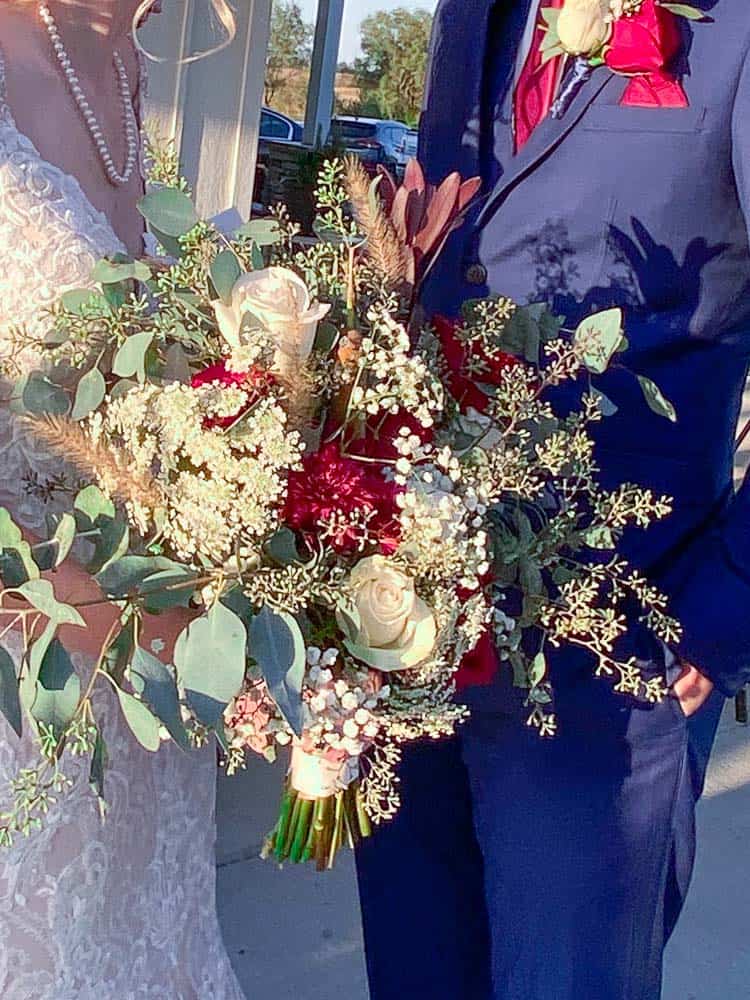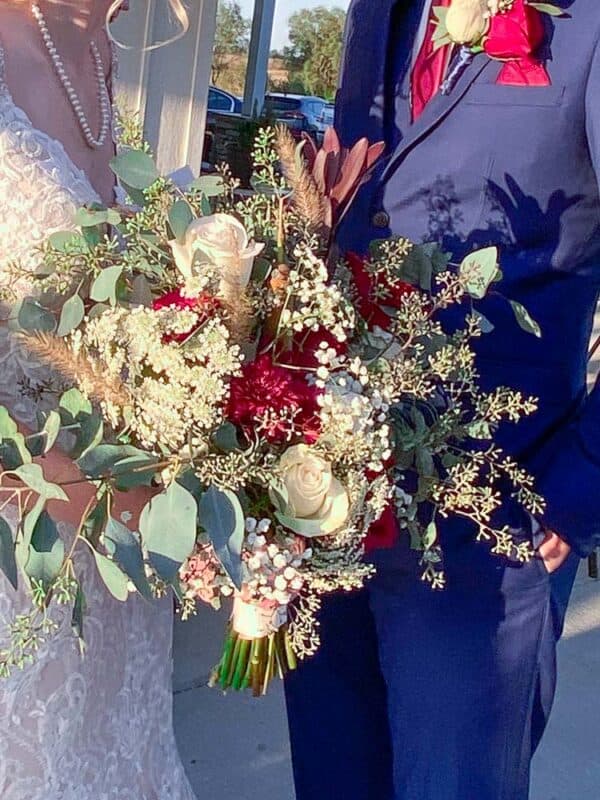 My niece got married this past weekend and I used Trader Joe's flowers for her beautiful fall wedding. After my experience with flowers that we purchased from a well known online wedding flower company for Annie's wedding; that arrived moldy and rotten, I knew that I could make this wedding beautiful with Trader Joe's flowers.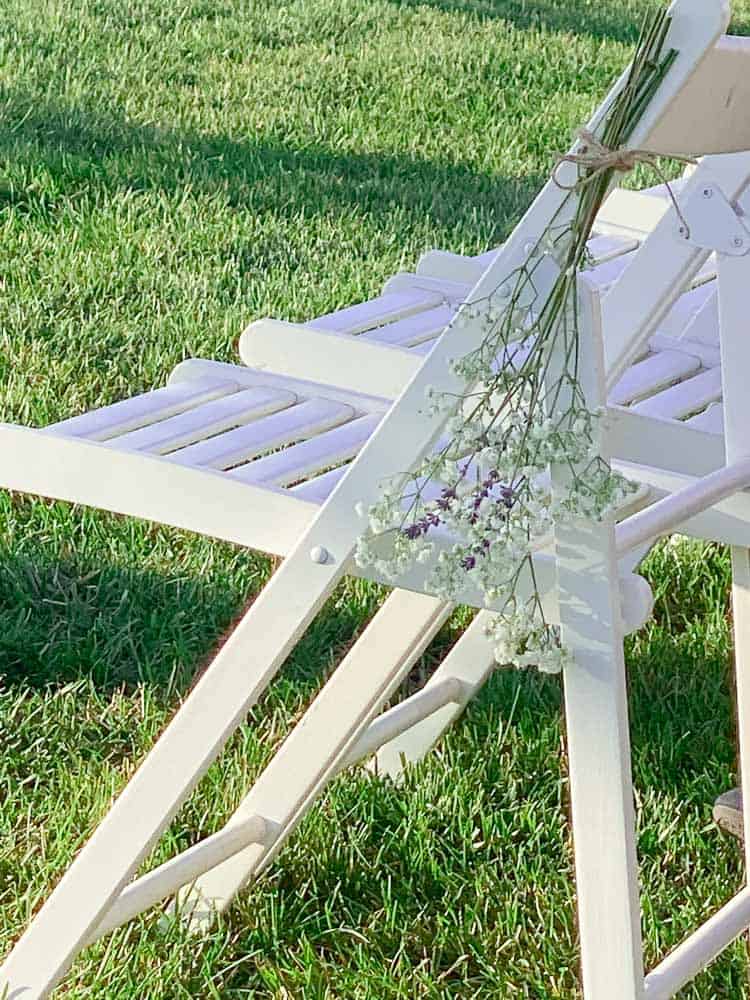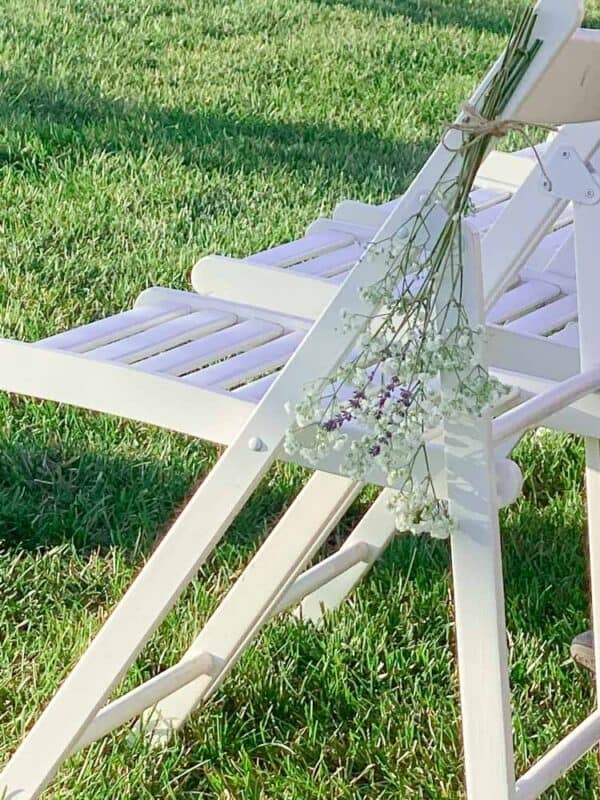 To anyone who was looking for greenery, baby's breath or red and white roses this past weekend at the Trader Joe's in Iowa City, IA., or the Trader Joe's in Lake Zurich, IL., I apologize.
I used three different types of Eucalyptus with roses for the brides and bridesmaids bouquets. Adding some cat tails and grass plumes that I cut from the side of the road added a really pretty fall touch that I was looking for in these very elegant bouquets.

How We Put the Bouquets Together
I had learned how to put the bouquets together just like I learn everything anymore "YouTube". The trick is to start with three main flowers and then layer some greens that are flowy both under and to the side. Then wire or floral tape them together. This is your base and you just keep adding a few stems at a time. You have to look at all sides while you're doing it. In our case, there were three of us working on it so we all could evaluate and then also have someone else hold it so that I could see what the front looked like for myself. As you're working, you continue to tape or wire and then you cover that all with ribbon when you're happy with your creation.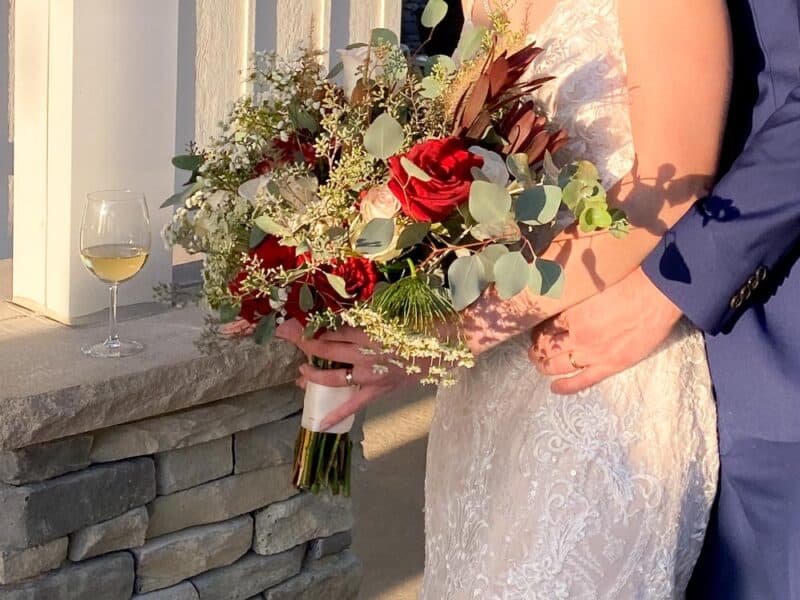 The boutonniere's were simple. Again just a rose, some babies breath and a little bit of the eucalyptus. We wired them and then covered the wire with ribbon.
The Mom's wrist corsages took us the most amount of time. We had to make two little bouquets for each side of the arrangement and then hot glue tiny roses in the middle. They turned out really pretty but I can't seem to find a picture of one of them.
Table Decor
Our tablescapes were very simple. We rented wood slabs and placed them in the center of the tables. Using a glass 3″ x 7″ cylinder vase that we filled with water and added a floating candle. Small vases served as our floral arrangements with a simple rose, some baby's breath and a sprig of a green. The roses and baby's breath were carried throughout the space in everything that we did. We sprinkled eucalyptus everywhere.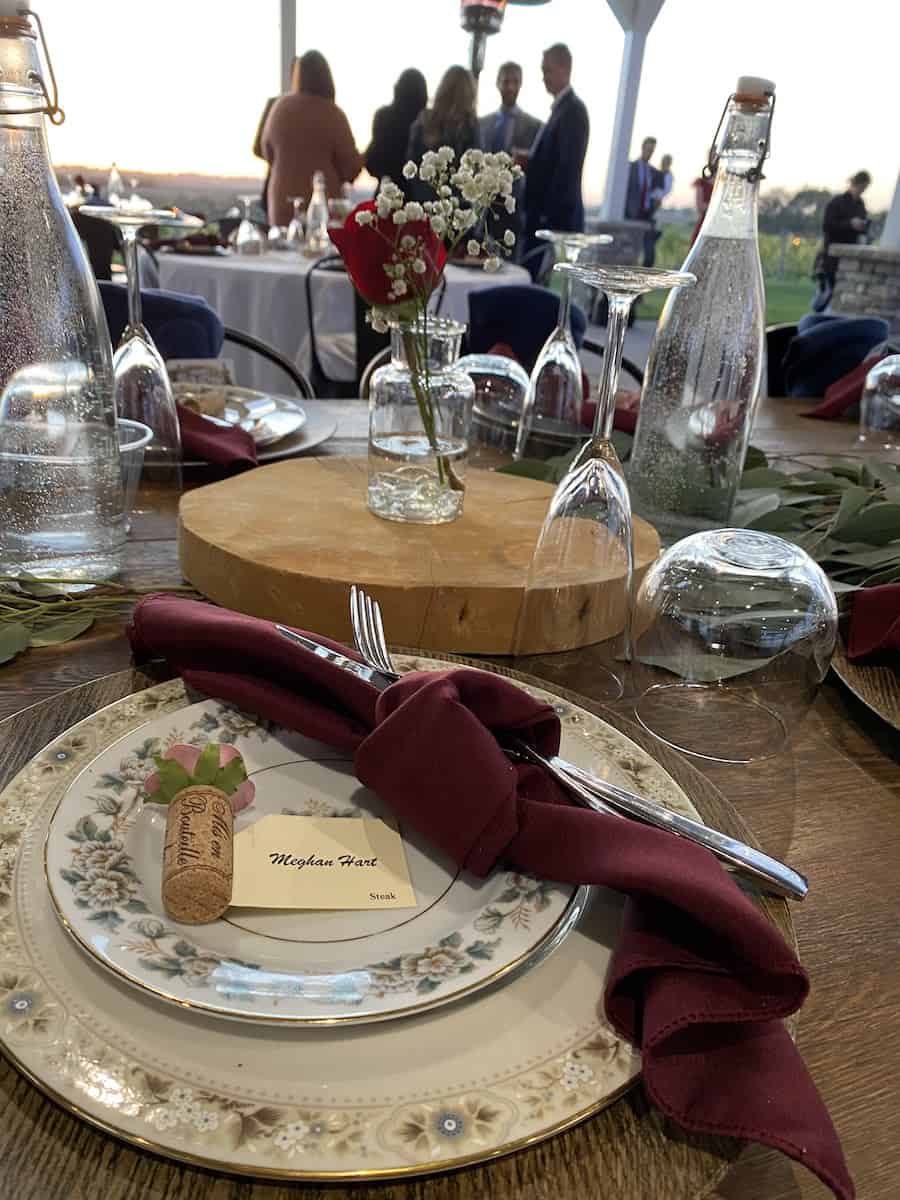 The head table was draped with 25′ garland that was purchases from CostCo's bulk flower department. We set out 8 – 3″ x 7″ cylinder vases for the bride and each of the bridesmaids. They set their bouquets in them and that served as the flower arrangements for the head table. It was perfect.
We also had another 25′ garland. It was enough to cover the grapevine trellis and the fireplace mantle at the venue. Once the garland was on the trellis, we just stuck tons of roses, baby's breath and any extra flowers into it. We did the same with the mantle garland. It was beautiful.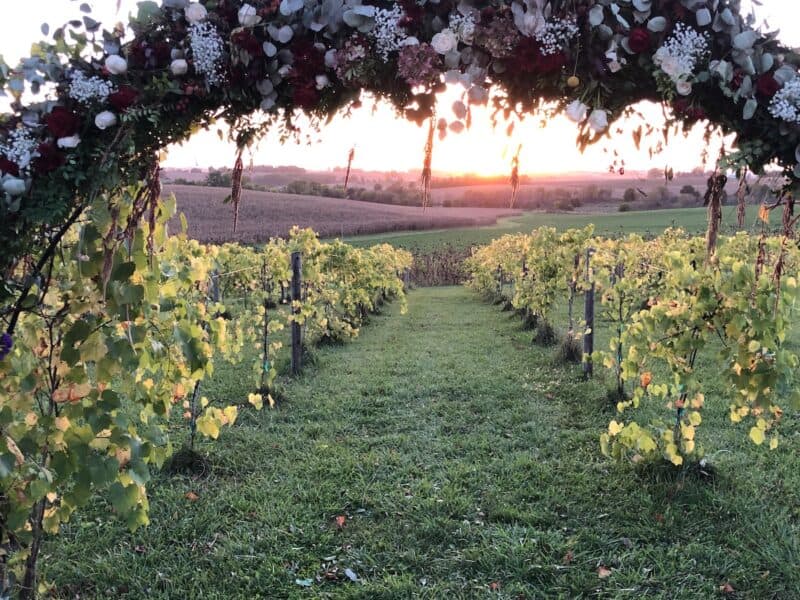 The wedding was held at Walker Homestead in Iowa City, IA and it couldn't have been a lovelier location. The food, which is prepared on site, was truly amazing. The owners and staff were so accommodating and lovely to work with. My niece Danika, also had an event coordinator and DJ from Unique Events. Ashley and Travis were so helpful.
I'm so glad that I trusted that we could use Trader Joe's flowers for a beautiful fall wedding.
It was a lovely day that spilled over into the night. Every wedding is magical however it seems just a little bit more special when it is for a very wonderful couple.
Peace,