Are you Prepared for 30 Day Project Organization?
I am so pumped for Monday, February 1st; Are you prepared for our 30-day project organization?
If you sign-up to be a VIP member of Living Large in A Small House, you will have access to my FREE Resource Library. In the library are many resources that include my organizing printables.
While you are organizing, you may see things that you want to change, fix or purchase. This will be a very helpful way to get things off your mind and organized in one place, to work on at another time.
If you don't remember, you can take a peek back at a previous post about the items you should have ready HERE.
Look What I Found While Preparing
I am getting my ducks in a row and have been doing some research about storage ideas. I'm really impressed with what I found at the Dollar Tree. Below is a little snippet of some of the fun items available. Did you know you can order online and have the items delivered to your local store? I also looked at Container Store for some of their offerings. I personally also love Amazon as I can get everything that I need and it can be on your doorstep in a few days. You can visit my Amazon Store and see what I use in my house HERE.
Below is the sign-up to start receiving your emails on Monday, February 1st with your weekly Organizing Challenge. Update: Even if you didn't start with us on 2/1, you can sign-up below and get all of the information to start your organizing journey. Today is a great day to begin!
Week 1 we are going to start in the kitchen. I don't know about you but my kitchen is the heart and hub of my home. When my kitchen is cleaned and organized, it just makes it easier to continue on with other spaces in my house.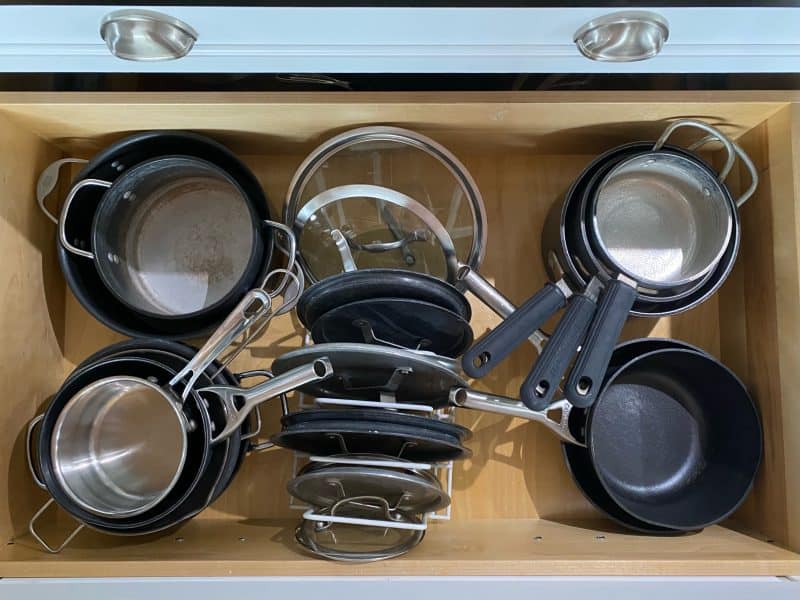 Remember that if you don't love it or use it * Remove it from your home! Decluttering is key to being truly organized.
I can't wait to see what you do. Please leave a comment if you have any questions or want to share some of your favorite organizing tips. Remember to post on Instagram with the hashtags #livinglargeorganizes.
Happy Organizing!
Peace,