37 Easy Bedroom Organization Ideas
Having an organized bedroom is essential to getting a good night's sleep, therefore I have 37 easy bedroom organization ideas.
Instead of having your bedroom be the place where you put all of the things you don't have a place for in the rest of your house, let's make it a sanctuary for you to get a peaceful night's sleep.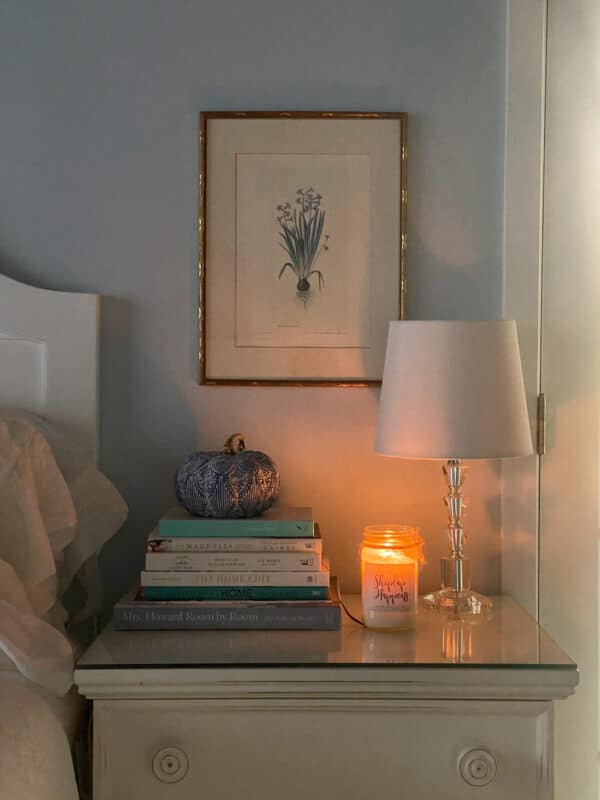 On my blog Living Large in A Small House, I may sometimes use affiliate links, which means a small commission is earned if you make a purchase via the link. The price will be the same whether you use the affiliate link or go directly to the vendor's website using a non-affiliate link. You can find my full Disclosure Policy HERE
Week 2 – Bedroom Organization
Today is the start of week 2 and we are organizing bedrooms if you are following along in order.
It's been my experience that our bedrooms tend to become catch-alls for things that we don't have a home for in the rest of our house.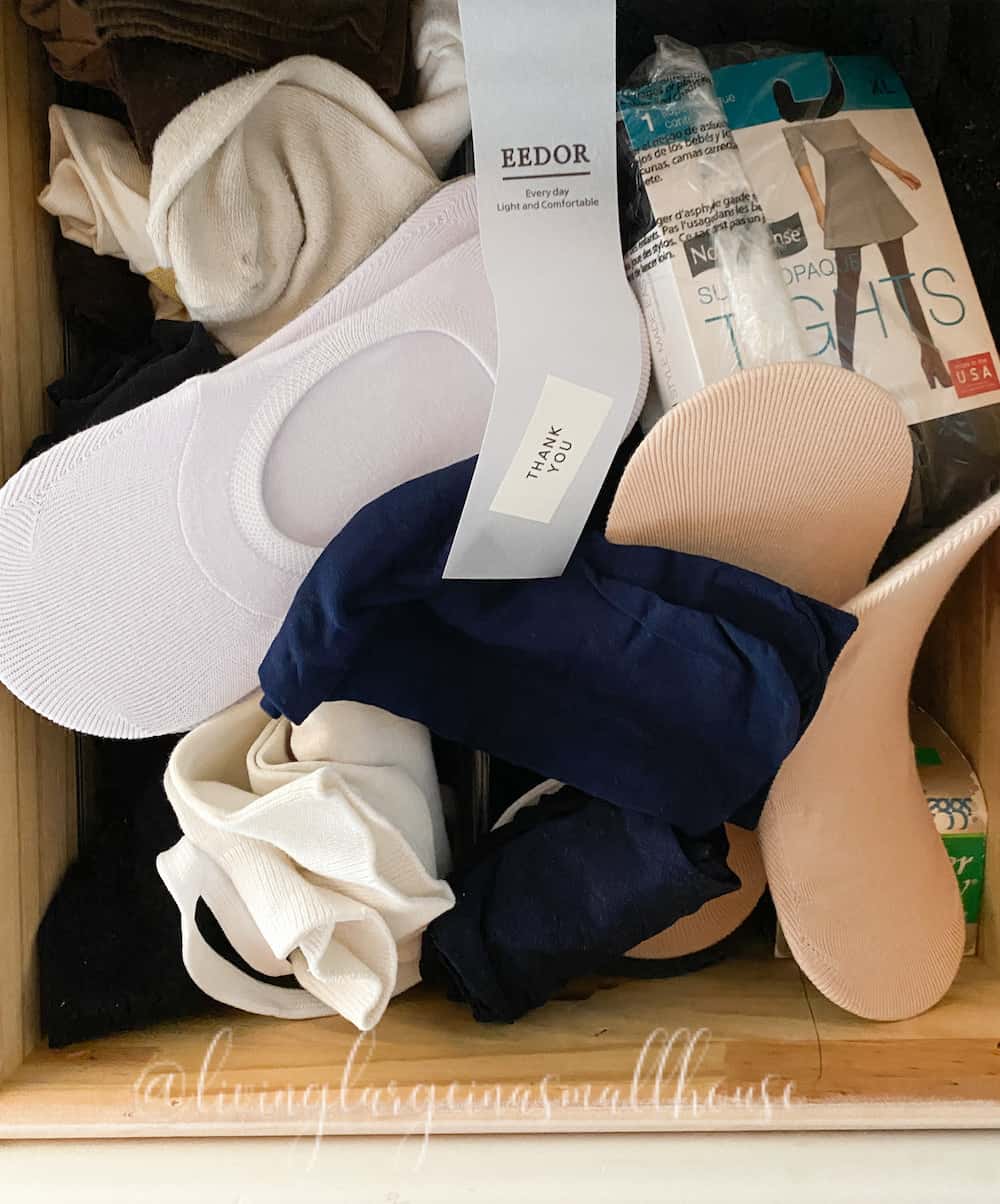 The Rule about Having a Home for Everything
One of the rules of organizing is; that if it doesn't have a home, you need to reevaluate the necessity of that item.
This week we are going through everything in the bedroom space and deciding if it needs to be thrown, donated, sold, or saved.
Here are 37 ideas for helping to organize the things you are saving in your bedroom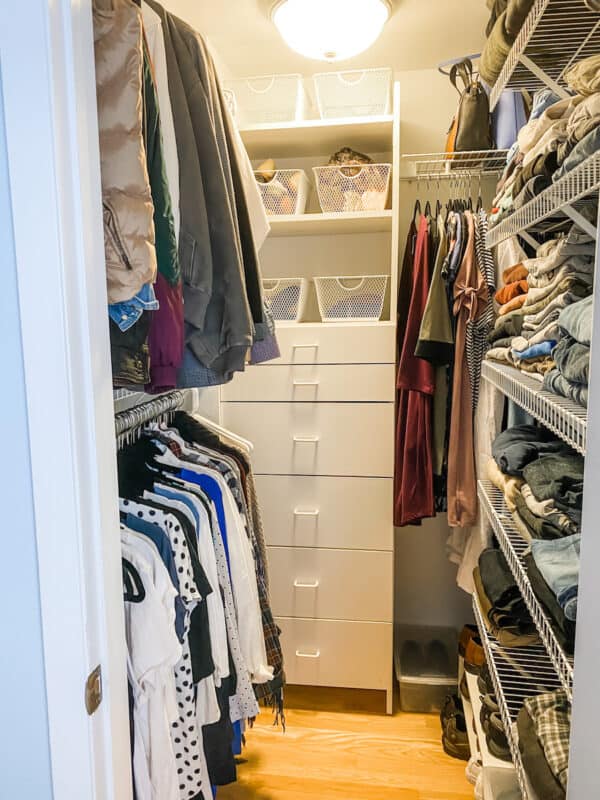 37 Easy Bedroom Organization Ideas
Closet & Dresser Organization
Slim Hangers

Matching slim hangers allow you to fit more clothes in your closet

Shoe Boxes

Shoe Boxes keep your shoes organized and you can stack the boxes

Closet Organizers

There are so many different closet organizing options and all different price points. I've used California Closets, HomeDepot Systems, Elfa Systems, and IKEA Systems and we've also made our own.

Door hooks

Door hooks work well for robes and daily used towels

Shoe Organizers

Over door or hanging shoe organizers are a great way to use vertical space to the max.

Shelf Dividers

I love shelf dividers. They keep the items on your shelves in their own space

Hanging closet Organizers

You can find hanging organizers for shoes, sweaters, and more

Folding Clothes – Kondo Method

I'm a huge fan of folding my clothes the Marie Kondo method. I can fit more things in my drawers and I see every piece of clothing.

6 Month Rule

When I'm cleaning my closet or dresser, if I have something I'm having a hard time parting with, I turn the hanger the wrong way, if I haven't worn it in 6 months, it gets donated. In my dresser, I do the same thing only house all the "maybes" in a separate drawer.

Re-evaluate clothing often (each season)

Put it on your calendar to go through your clothes every season

Throw torn or permanently stained clothing away

I'm terrible about throwing old clothes away because I do a lot of projects that ruin my clothes but I don't need 20 old items. 2 tops, 2 shorts, and 2 sweats are more than plenty.

Store out-of-season clothing in bins

If you don't have room to store all of your clothing in your closet, store your out-of-season clothing in a bin (mark it appropriately) (This can be under-bed storage). Ours goes in the attic.

Hamper that fits in a closet

Having a hamper in your closet, if possible is a great way to keep clutter off your floor space

Utilize vertical space (armoires, tall boy dressers)

If your room is small, you should try to use vertical storage for more space

Drawer Dividers

Having drawer dividers forces you to stay organized and keep your clothes in their correct spot

Jewelry Organizer

Keeping your jewelry organized helps you know what you have and also keeps it from getting lost (a huge problem for me)

Put your dresser in your closet

If space is tight and you can fit it, put your dresser in your closet. Then all of your clothes will be in one location.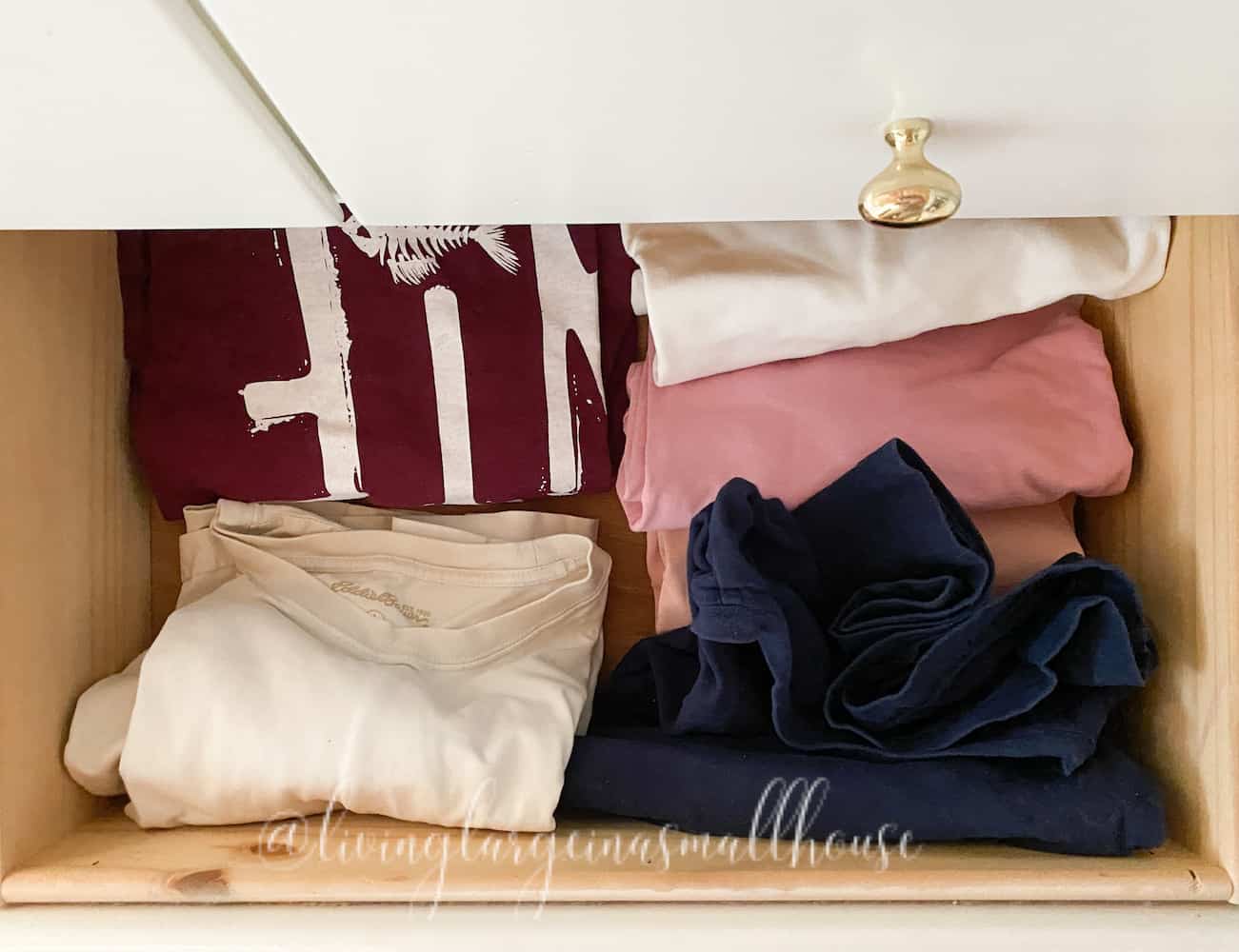 Bed Organizing
Under bed storage

They make great under-bed storage that ranges from hard plastic rolling containers to zip-up under-bed soft-sided cubes.

Suction Bags

I also use suction storage bags for my out-of-season clothing, bedding, and extra pillows. I store them under my bed, on a high shelve in the closet or in the attic.

Raise your bed for additional under-bed storage

If you need to use more under-bed space, they make bed risers to give you some additional storage space. I used them for years.

Bedside Storage Organizer

Bedside Storage Organizers are a great place to keep the TV remote, your book and electronics.

Use a shelving unit as a headboard

Gain more storage in your headboard. This would be an especially good idea for book lovers.
Nightstand Organization
Choose nightstands with lots of storage

A proper nightstand should ideally have a good amount of storage. It was years before I finally invested in two matching nightstands with 3 good-sized drawers. I don't know how I loved without it.

Use organizers in nightstand drawers

Drawers in nightstands can become catch-alls. Having drawer organizers help to give everything that should be in your nightstand a home.

Medicine organizers

Having your medicine organized helps you keep on top of refills, properly dispose of medicines you no longer use, and can potentially prevent an overdose.

Charging Station

If you keep your electronics in your room, having a charging station to organize and charge your equipment is important.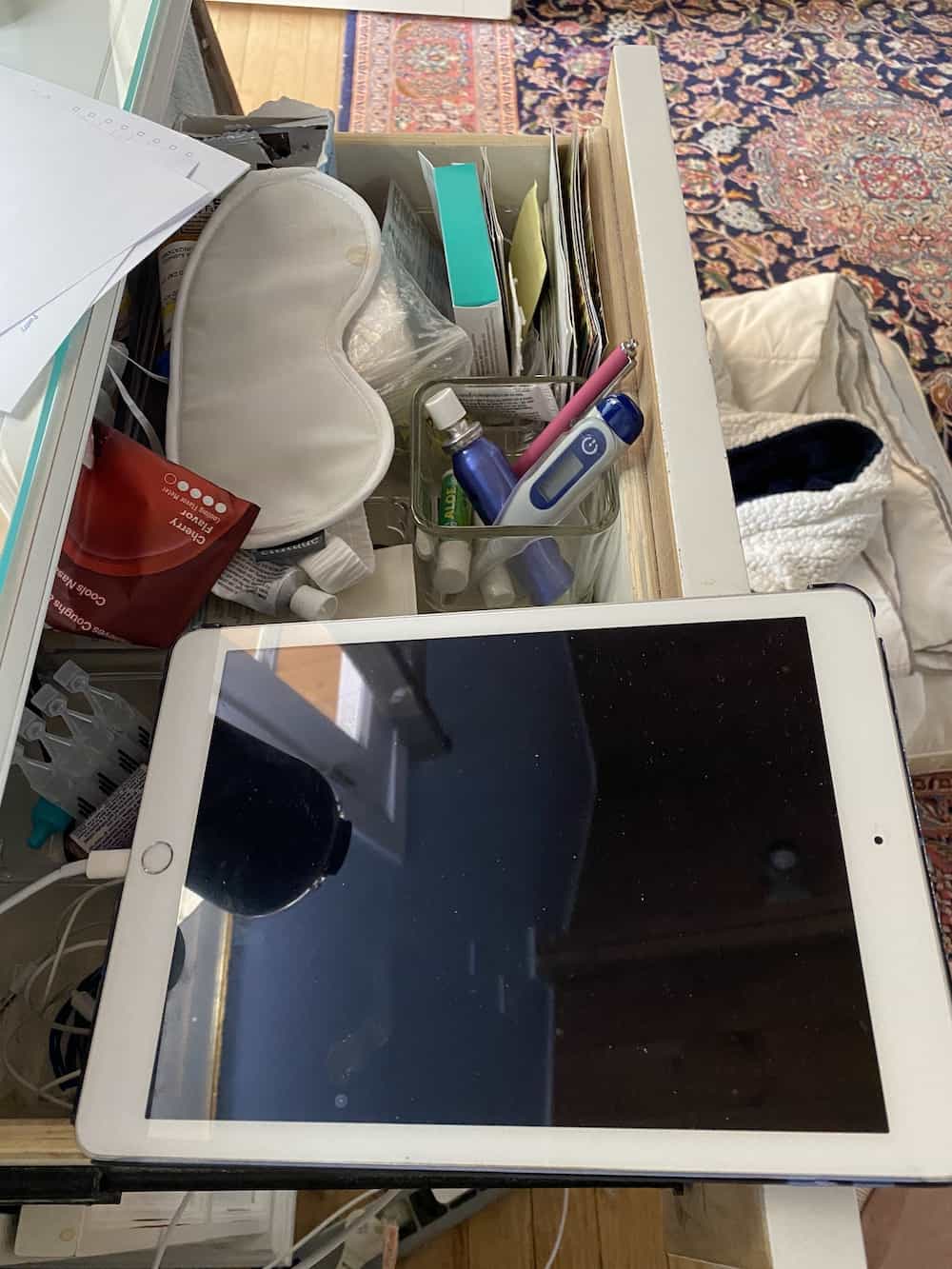 General Organization
Baskets

I've never met a basket I didn't like, baskets can become organizers in closets, on shelves, and next to beds. Baskets and organizing are beautiful things.

Pillows in Baskets

If you have extra pillows on your bed for decor they can easily be put into a basket for nighttime storage

Blankets in Baskets

I like to have a throw in my room for naps but a cute basket next to the bed is a great place to store them at night.

Hang blankets on a ladder or blanket rack

No space for baskets? Then use your vertical space to hang extra blankets and throws

Make-up Organize

If you keep your make-up in your room, having an organizing system is a great way to keep it tidy.

Storage Bench

If you have space to put a bench at the end of your bed, make sure it can do double duty as storage. It's a great place to stash other pillows and blankets.

Shelves

Shelve and shelving units are a lovely way to store your jewelry, make-up, books and so much more

Pegboards

Pegboard storage is genius for jewelry, toys, shoes, crafts items, and more

Rolling Carts

I love rolling carts. You can use it for everything from a portable office to a place to store gift wrapping supplies. It can store toys or even clothes.

We put a dresser in the unused space in our eaves. You can read all about it HERE
Keep your surfaces uncluttered

Keep your surfaces as clean up as possible. Having an uncluttered space is calming
"Having a simplified, uncluttered home is a form of self-care"
-Emma Scheib
An Organized Bedroom
As with every room, you want to start with emptying each space, sorting, cleaning, and re-organizing.
I hope your organizing is going well as you head into this next week. For me getting my bedroom in order at this time of year is exciting. I will be switching out my summer blanket for a warmer quilt.
The nights are cooler and I can't wait to open the windows at night to sleep. I can't wait for those nights in a clean, organized bedroom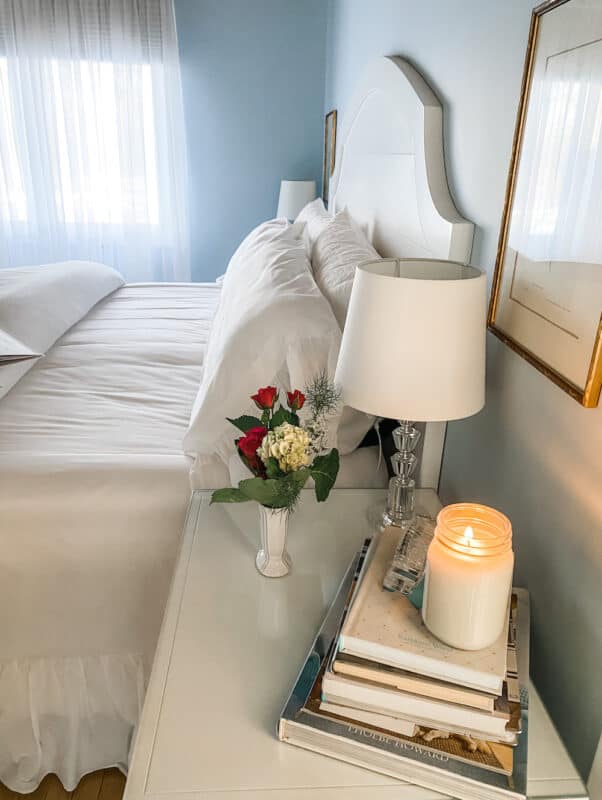 Bedroom Storage Solutions

For everyone who is organizing along with me, I'm so glad that you are on this journey. It's so fulfilling and rewarding!
If you need any help along the way, please feel free to reach out to me in the comments below or email me at Lynn@livinglargeinasmallhouse.com. I'm here for you!
Peace,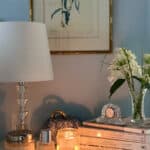 A great way to save this article is to save it to your Pinterest boards. You can find the pin button in the top left corner of the photo below. Also, don't forget to follow me on Pinterest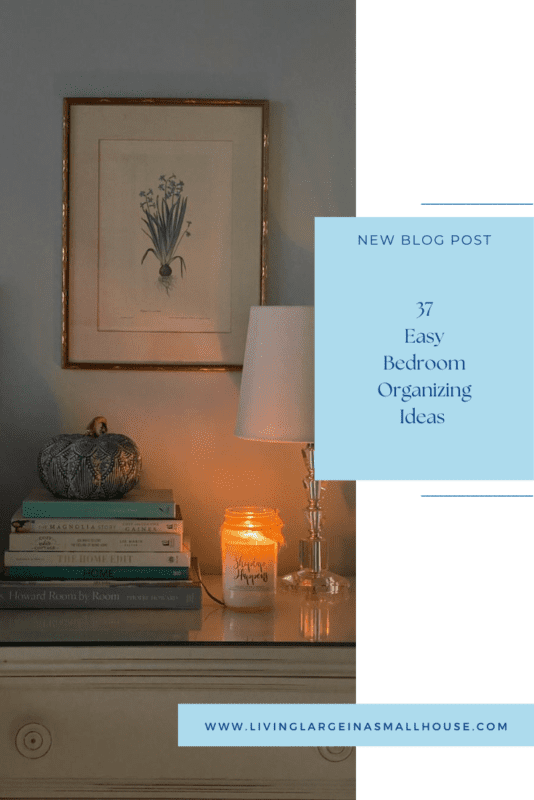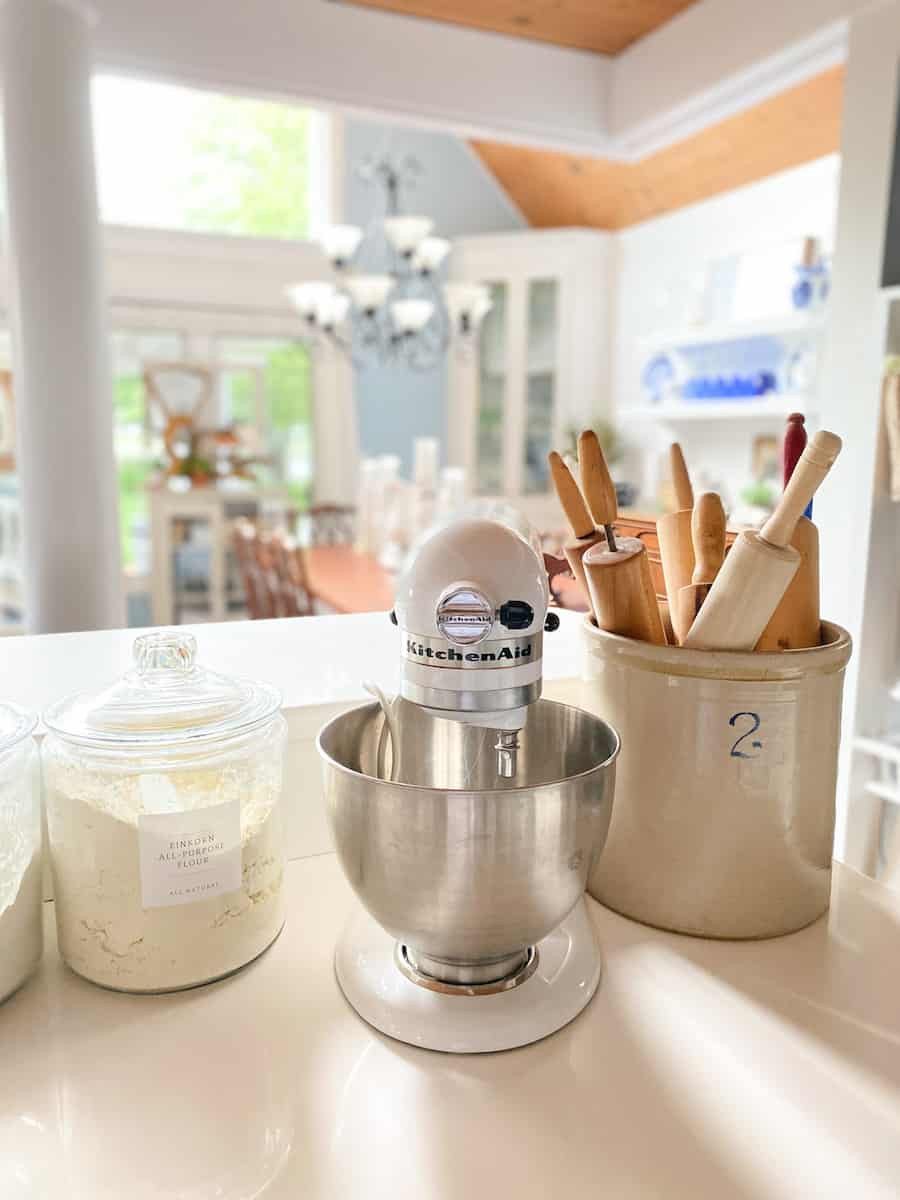 direct access to my amazon store
On Amazon
Did you know that you support my little business by purchasing through my links?? The price to you is the same but I receive a small commission on ALL the purchases you make when you shop through one of my links. I appreciate you helping Living Large in A Small House to grow!

living large podcast
Listen to my Podcast this week with my Guest Megan Moore who lives with her partner, two children and two dogs in a 414 sq., ft., home.