Do You Want to Remodel Your Laundry Room?
Do you want to remodel your laundry room? I'm trying to remember how this renovation got started. We have "fixed up the laundry room" twice before this latest project. However, we have always had a furnace, hot water tank, and an ugly electrical panel in open view in this space.
I've never liked that the furnace, the hot water heater, and the electrical panel were out in the open. With this renovation the furnace and hot water heater are finally getting enclosed in a closet. The electrical panel will be hidden away in a custom cabinet.
This will not be a pretty post as we are still in the middle of our remodel and I'm giving you an update on the progress. Below are pictures of the demolishing in progress.
Planning – The Remodel
We've done so much remodeling and I shared in a previous post about how to plan a renovation. You can find that HERE. While my steps for a renovation are what a "normal" project should follow, we always do things a little differently. "Handy" works in small stages so that we are not without our amenities for very long. We did a complete kitchen renovation and went without a sink for only a few hours.
You can read about our Kitchen Renovation HERE and you can also read my post about "Handy" HERE
We've had bathroom remodels without a toilet for only a day. For this project, I was only without a washer and dryer for 5 days. However, I was completely prepared and all of our laundry was completely caught up so it really wasn't a hardship at all.

Planning – Appliances
I decided that I no longer wanted the front load washer. No matter how many times I sanitized it and ran bleach or vinegar in it, it seemed to smell. I also wanted my washer and dryer to no longer be stacked so as we get older, it is easier to access.
We are also replacing the hot water tank with a tankless water heater. This will give us a little more space but we are eliminating a lot of cabinetry. I want the space more open and light!
Laundry
Is the "real" NEVERENDING STORY
The Early Laundry Room
On my podcast two weeks ago, I shared the evolution of my office and it all actually starts in my laundry room. You can listen to that HERE.
Progress with the Remodel
As of today, the plumbing, gas, and electricity have all been rerouted. The cabinet maker came yesterday to measure for my cabinets and the plumber is coming next weekend to take out the old water heater and put in the tankless unit. The framing is all up for the closet. There is still more flooring that needs to be laid. The ceiling needs to be patched, sanded, and painted and then a new light fixture hung. I'm ordering my wallpaper today from Love vs Design.
What will take the most time will be the cabinets. The cabinet maker builds the boxes but orders all of the doors and drawer fronts and I'm not sure if there is a backlog on that. Then he has to prime and paint everything before installing it.
Most Important Remodel Progress!
I have a new washer and dryer installed and working!
It's taking a bit of time to get used to the new washer. It doesn't have an agitator like the traditional top load washers. Consequently, it can have some issues with weight distribution. I'm not sure how I'm liking it so far. It does have some awesome features like WiFi which notifies me when the machine is done and all kinds of washing options. The dryer has a steam setting which I can't wait to try out to see how things come out of the dryer.

As of right now, the jury is still out on this purchase. I'm going to wash a few washable rugs and see how it handles those. If I don't like it, I'm probably going to consider an exchange. I will have these for a very long time so I don't want to be unhappy every time I do the laundry.
Don't tell "Handy" I'm reconsidering my purchase!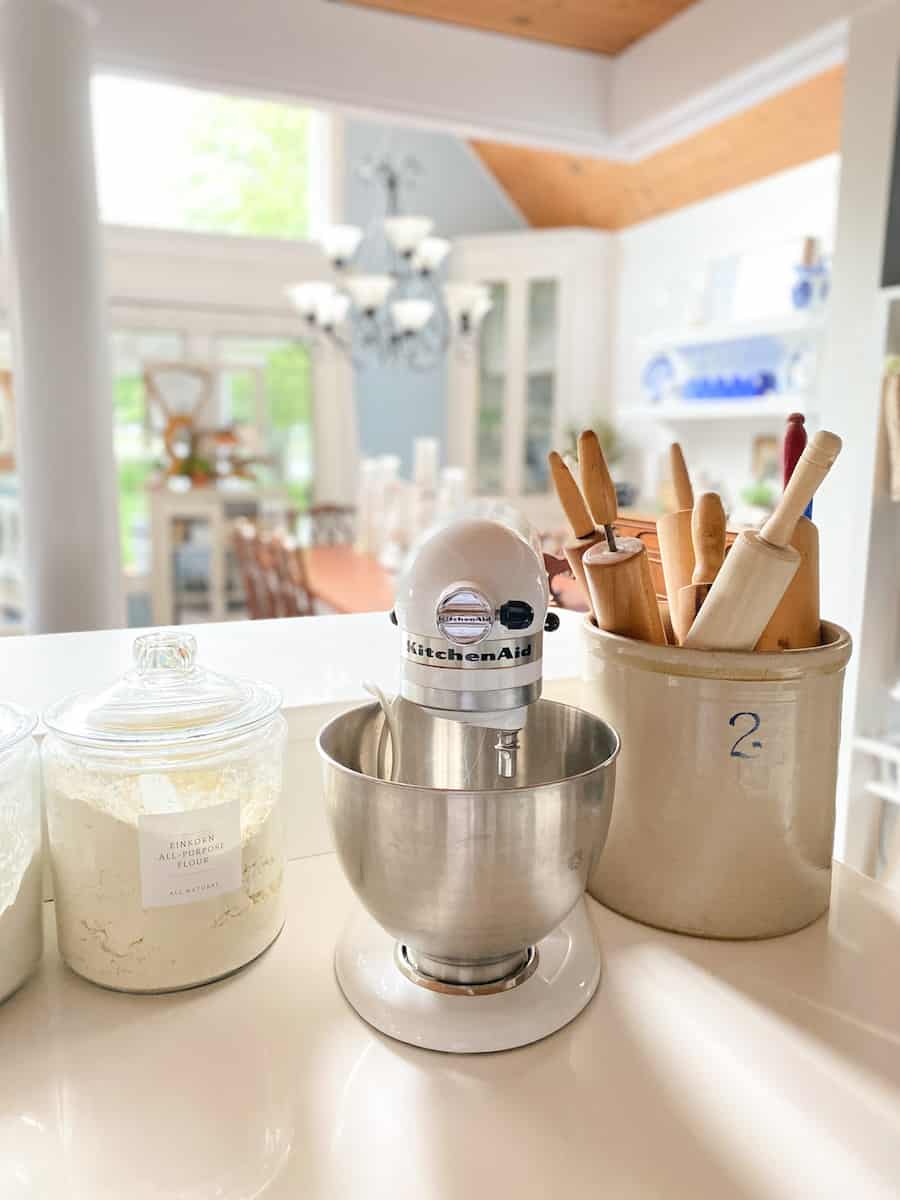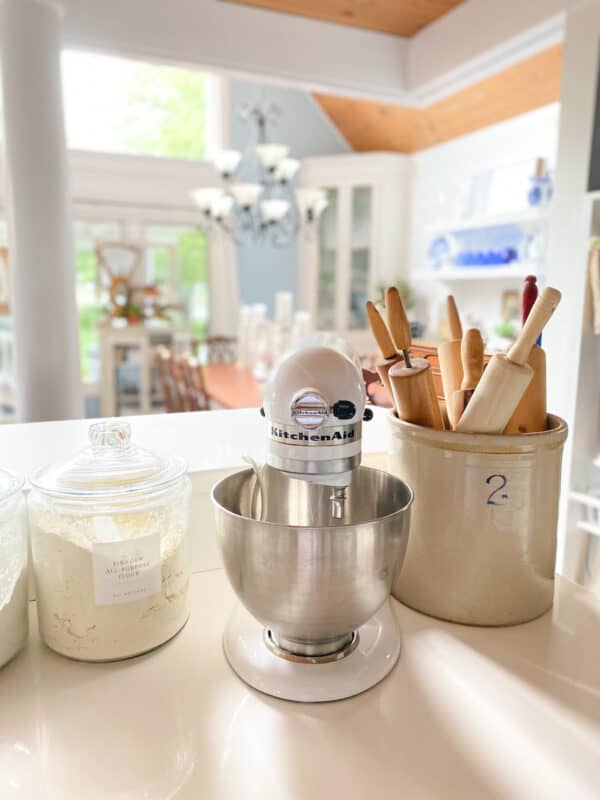 direct access to my amazon store
On Amazon
Did you know that you support my little business by purchasing through my links?? The price to you is the same but I receive a small commission on ALL the purchases you make when you shop through one of my links. I appreciate you helping Living Large in A Small House to grow!
I can't wait for this laundry room remodel to be finished for so many reasons. First and foremost is that everything from the laundry room is piled in my office. I'm ready to get my space back.
Hope your weather, like ours is starting to turn a little more spring like. I can't wait to get out into the gardens.
Peace,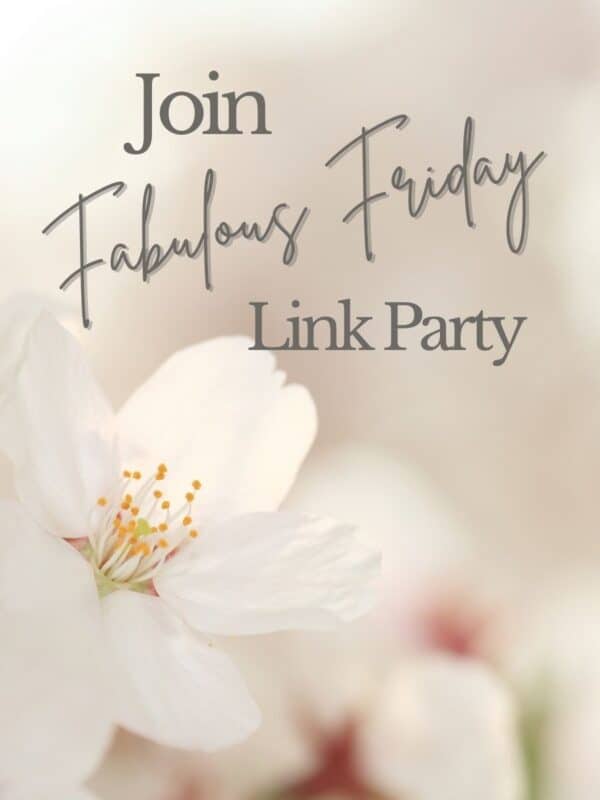 Fabulous Friday Link Party
If you're a blogger or just looking for lots of inspiration, visit the blog on Fridays for our Fabulous Friday Link Party. I along with Diane from South House Design, Renae from Peacock Ridge Farm and Michele from Vintage Home Designs are hosting this fun event. It' starts on Fridays at 8:00 am EST and ends on Mondays at 12 noon.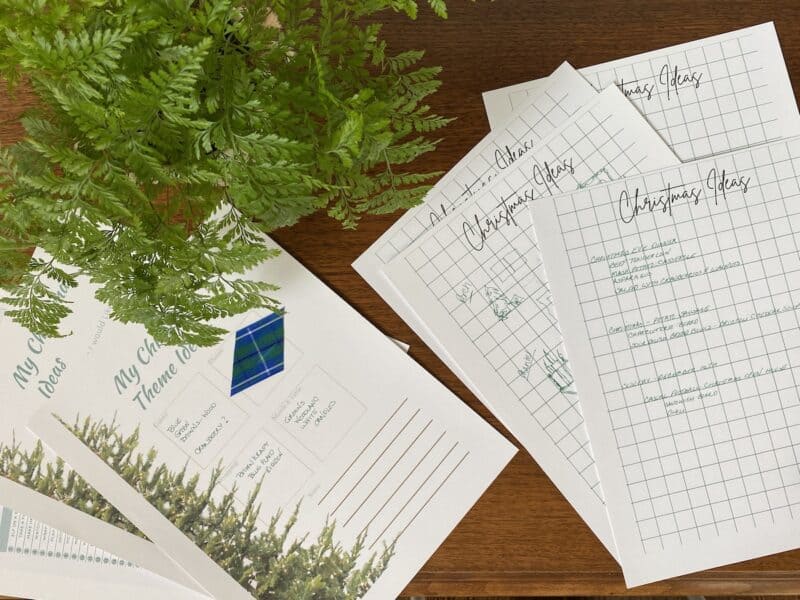 get access to all my printables
When you join my newsletter




Living Large Podcast is on a break between seasons but we will be back the first Monday in April with some really fun guests!