How to Refresh your Front Door for Spring
Along with a few amazing blogging friends, we are sharing ideas of how to refresh your front door for spring. Mine started with a good cleaning of my front door and front porch. I also threw my porch rug into the wash! It's unbelievable what a difference that made.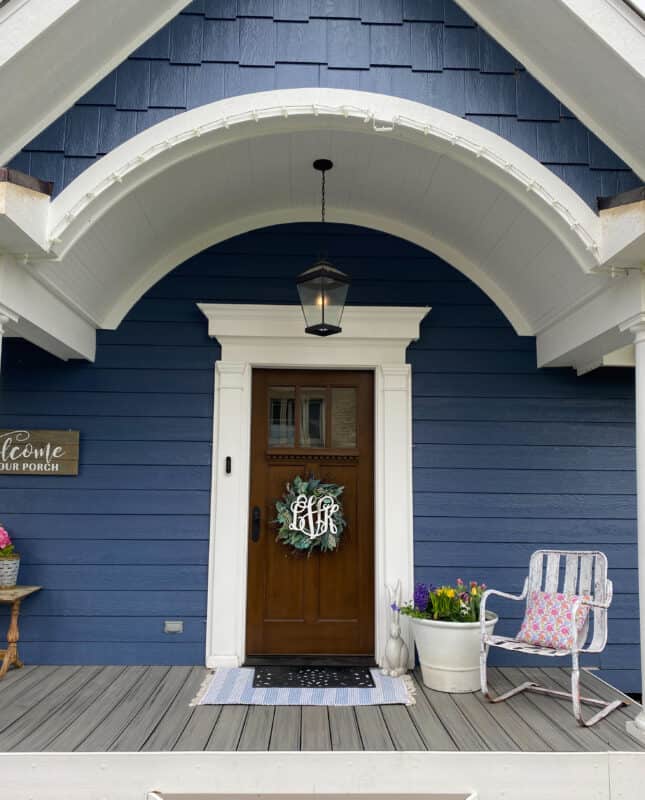 I haven't changed up my wreath in some time. I had bought a basic green wreath that I was able to use for several seasons just by changing up the flowers. Recently I was cleaning my laundry room and I found an amazing wood monogram that I had every intention of using for my front door. I've probably had it for at least 10 years. Long enough that a piece had broken off. I got out some gorilla glue and quickly mended it and then added some white paint to it.
I wasn't sure if I would just tie a bow to the monogram and hang it, or attach it to a wreath and put it on the door. The wooden monogram is pretty big so I wasn't sure what would be better. I tried it by itself, then tried it with a new wreath, and ended up with this. It's the old wreath that I've recycled for many seasons with the monogram attached! I love it.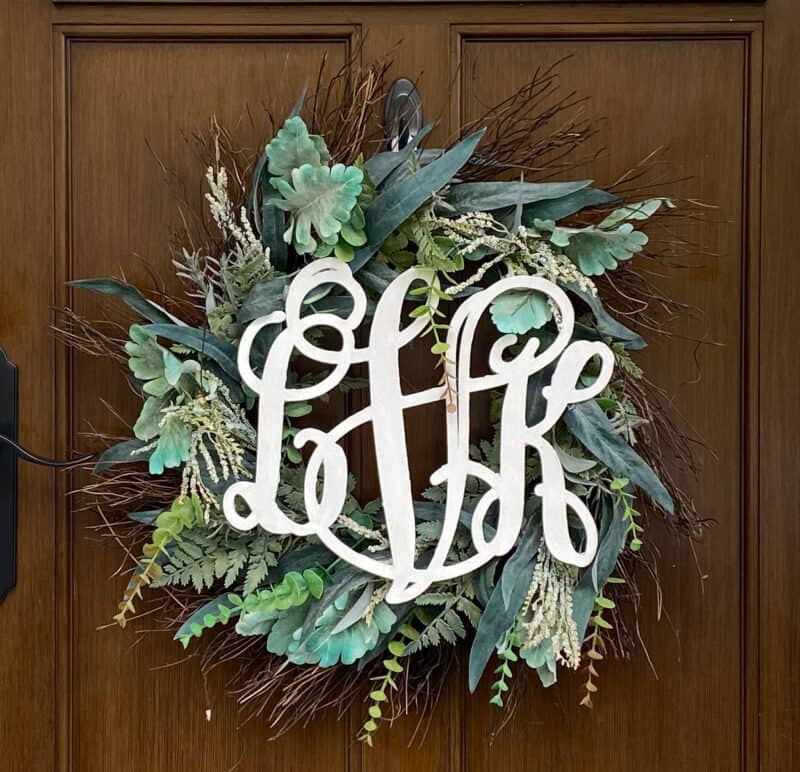 The Front Porch also got a Little Fluffing Up!
Not to be outdone by the door, my pots needed to be spruced up a bit too! Aldi had some inexpensive flowering bulbs and then I added a few other things in from my local nursery. I have tulips, hyacinth, tete tete daffodils, and some pansies in my front porch pots. I also added a few things that I probably should have waited on; German Ivy, Osteospermum, and ranunculus. However, they look amazing even if I have to cover them every night for a while.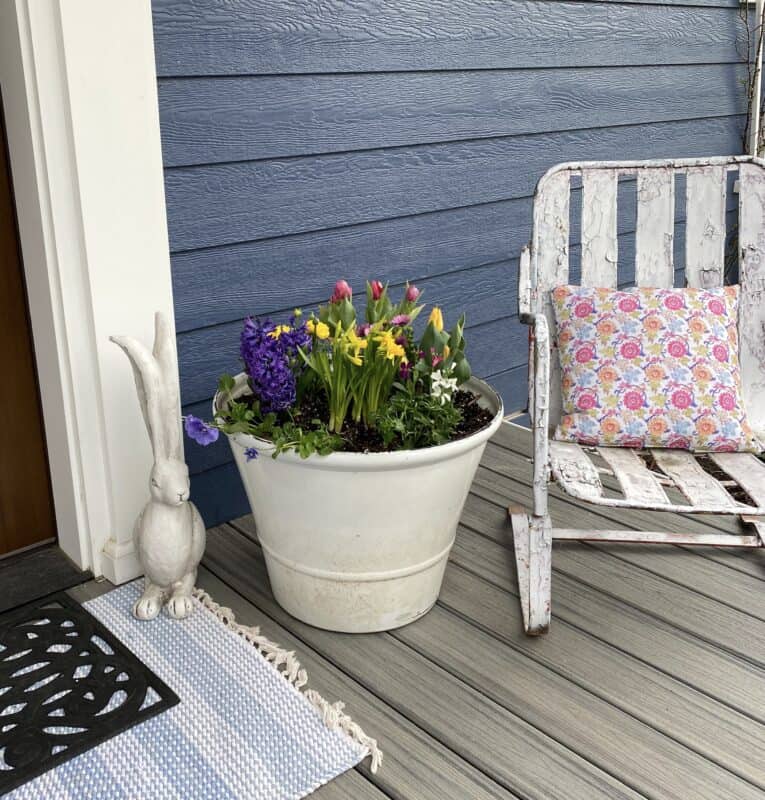 The bench on the porch needed some colorful pillows and a throw. Also in order were new candles for the candle holders. I think it's looking pretty inviting. What do you think?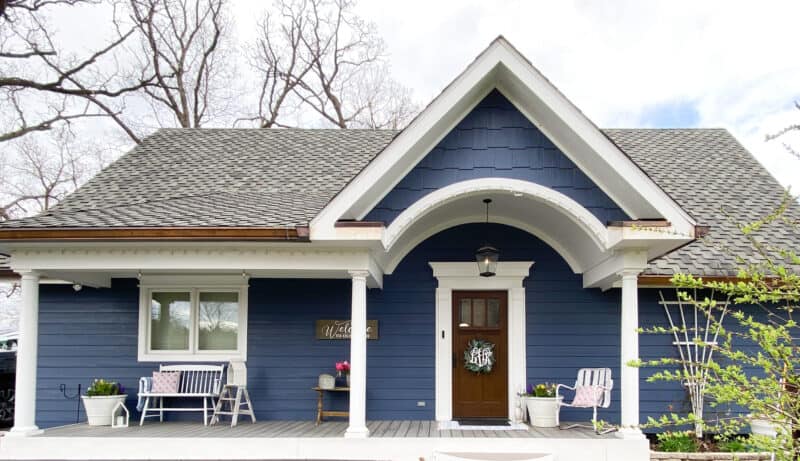 Hop over to visit my blogging friends to get some more ideas of how to refresh your front door for spring! Click on the button to visit!
Stephanie from Gathered in the Kitchen
Kim from Cottage in the Mitten
Traci from My Simpatico Life
Peace my Friends