Like all of you, I'm desperate for tulips and daffodils to start popping out of the ground. Unfortunately, that's just not going to happen for a while.
To help brighten my day and my front door, I made a DIY spring wreath this past weekend.
To get me through these gloomy days I'll light a fireplace and curl up in a comfy chair.
With a mug of a hot tea or a glass of wine in hand, I thumb through catalogs and magazines.
A beautiful spring wreath caught my eye in one such catalog, this past weekend. I wanted it but with a price tag of $349, it stopped me in my tracks.
There would be no running for my purse to grab my credit card and make that purchase; instead, I grabbed my purse and ran out to Hobby Lobby and bought some awesome faux flowers to make my own DIY Wreath.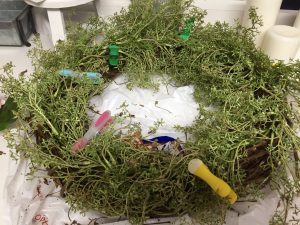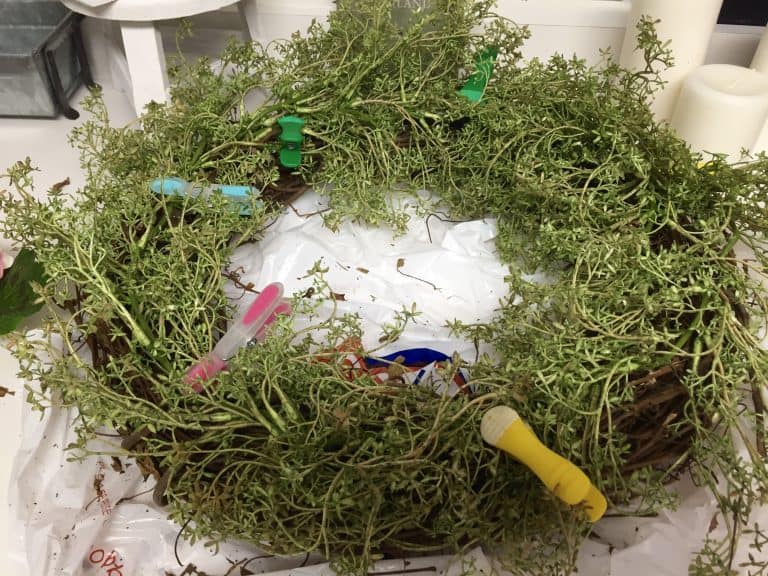 I couldn't find the exact same flowers but with a grapevine base and a green garland, I got to work. Once I fired up my hot glue gun, I was ready to create!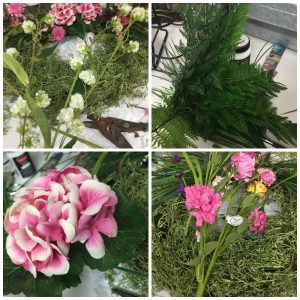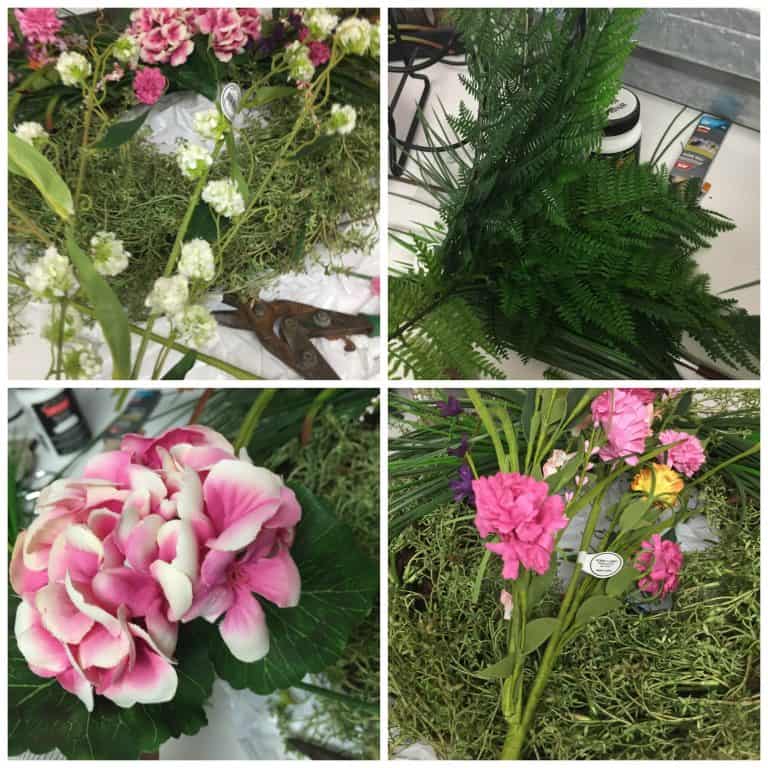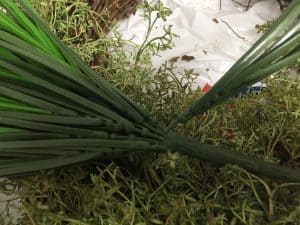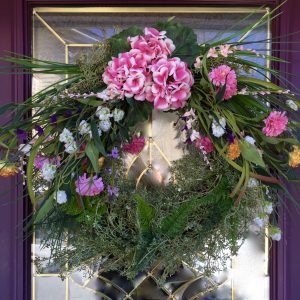 It took a while but I finally got the garland secured, with lots of glue and the help of some chip bag clips.
Now I was ready to add flowers but first I had to take the sprays and cut them apart with a wire cutter.
I purchased five flower sprays, three mini flower picks, and one garland for only $40.00. Of course, this price included the typical Hobby Lobby 50% off. That's a savings of $309.00 plus shipping.
All in all, I'm pretty happy with my DIY Spring Wreath.
Thanks for stopping by and I'll see you next Monday!