Have a Clean Home with Homemade Cleaning Products
To have a clean home with homemade cleaning products is very important to me. I make most of my cleaning products myself.
It all starts with my glass spray bottles and some simple ingredients that most of us have on hand.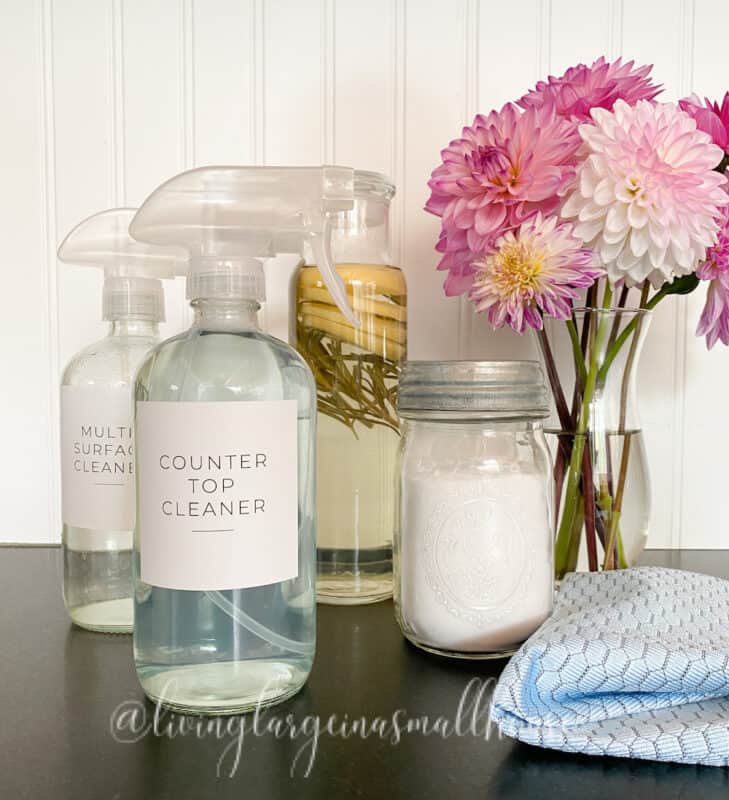 On my blog Living Large in A Small House, I may sometimes use affiliate links, which means a small commission is earned if you make a purchase via the link. The price will be the same whether you use the affiliate link or go directly to the vendor's website using a non-affiliate link. You can find my full Disclosure Policy HERE
Non-Toxic Products
Vinegar
Water
Hydrogen Peroxide
Lemon Juice
Castile Soap
Baking Soda
Coconut Oil or Olive Oil
Favorite Essential Oils
You don't need to use harsh chemicals, just some natural ingredients and a little elbow grease are all you need to have a clean home.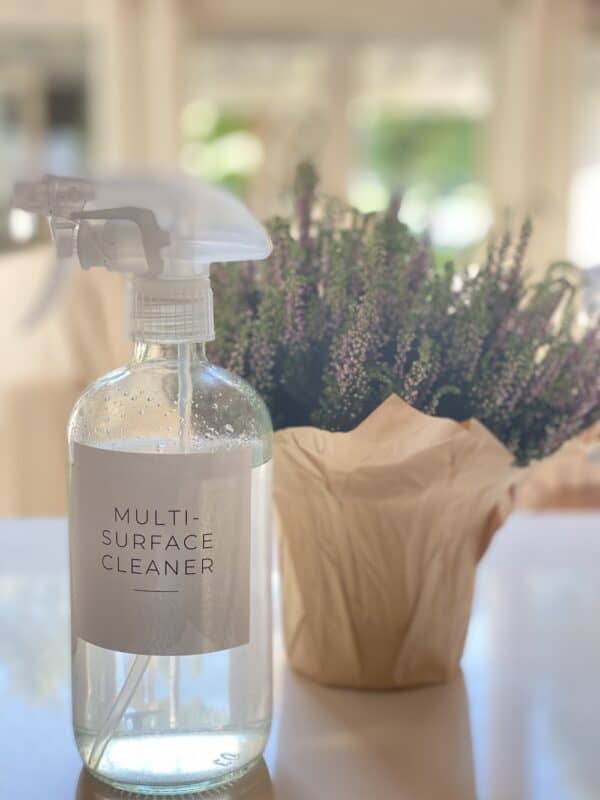 Do Homemade Cleaning Products Work?
Not only do they work but their cost is next to nothing.
Essential Oils like Tea Tree are antibacterial and will help to kill germs.
Full disclosure – I tend to use soap and water for most of my general cleaning, like the countertops every day. I even use soap and water on my wood and glass. I just follow it immediately with a clean towel to wipe it dry.
Basic Cleaning Recipes
Here are some basic cleaning products and their recipes
General Cleaning
All-Purpose Cleaner/Glass Cleaner (Do NOT use on porous materials like granite or marble)

One Part Water
One Part White Vinegar
20 Drops of Lemon Essential Oil

Add all to a spray bottle and shake gently

Floor Cleaner

1 cup of vinegar
1 gallon of warm water

Wood Cleaner

1/4 cup olive oil
1 tbsp lemon juice
1 tbsp glycerin oil
20-30 drops of lavender oil

Add all to a spray bottle and shake gently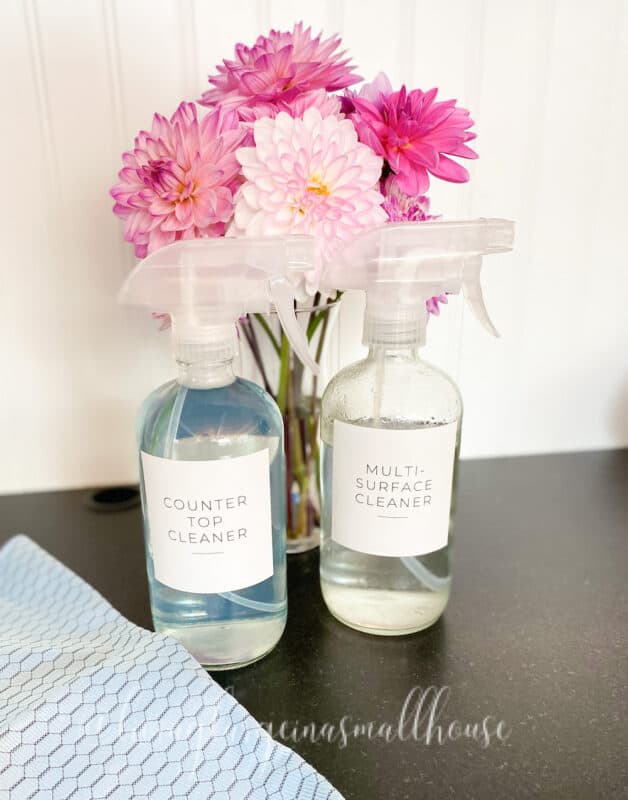 Kitchen Cleaning
Stone Countertop Cleaner

2 cups of water
2 tbsp rubbing alcohol
1 tsp of dish soap or castile soap

Add all to a spray bottle and shake gently

Sink Scrub

1-1/2 Cups of Baking Soda
10 drops of Lavender Essential Oil
10 drops of Tea Tree Oil
a few drops of dish detergent or castile soap

Put the baking soda in a ball jar and add essential oils, stirring well with a knife. Put a lid on the jar. To use shake some of the baking soda mixture into the sink and add a few drops of dish soap to a wet sponge or scrub brush and scrub.

Garbage Disposal Cleaner

Whole Lemon
4 ice cubes

Cut the lemon in half and put it in the disposal with a few ice cubes and run for several minutes

Dishwasher Rinse Aid (I got this recipe from Vintage Home Designs

Lemon Slices
Sprigs of Rosemary
4-5 Drops of Lemon Essential Oil (Or Juice from one Lemon)

Add lemon juice and essential oils to a glass container and fill it with vinegar. Add lemon slices and rosemary if you have it on hand.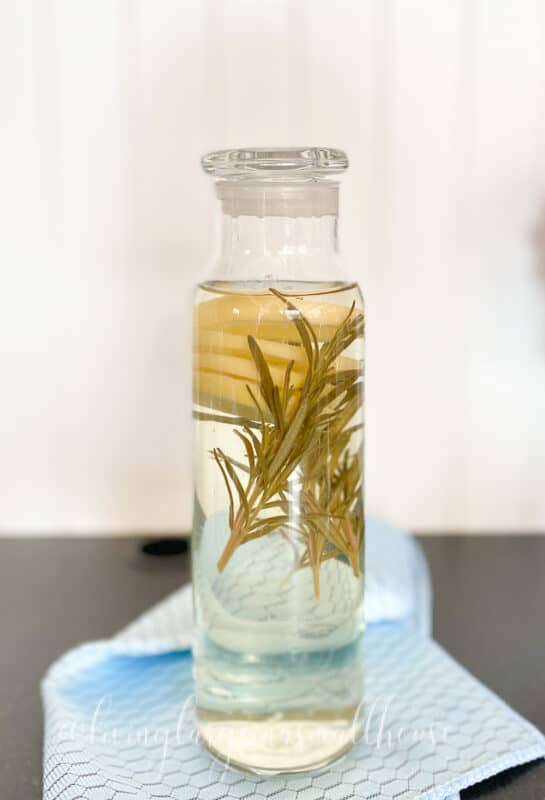 Bathroom Cleaning
Toilet Bowl Cleaner – DIY Natural has 3 good recipes

This is one area where I use a store-bought natural cleaner. Mainly because the squirt bottle works better than a spray bottle. Seventh Generation and Mrs. Meyer's are good options
Laundry
Laundry Soap – I also don't make my own laundry detergent.

I a big fan of Earth Breeze and I am a monthly subscriber. They are sheets of detergent that get thrown into your machine with the laundry. They come in a paper envelope. This product is so much better for our planet than conventional laundry soap.
Stain Remover
This deserves its own section because this is a tricky business and something that I take very seriously.
It is always easiest if you treat the stain before you launder. Check your clothing as it comes out of the wash and don't dry it if the stain is still there. Go through the removal process again. Drying will set the stain.
This is what I keep on hand in my laundry room
A spray bottle with hydrogen peroxide with a few drops of dish soap
A large jar filled with baking soda
Borax
Vinegar
Spray bottle with rubbing alcohol
organic stains (sweat, blood, poop, any bodily fluids)
Always start with baking soda and hydrogen peroxide paste.
Let sit for a few hours and then wash as normal
If the stain has set, pour boiling water over the stain and then apply the soda/peroxide mixture.
red wine stain
First – Don't scrub the stain
Attend to it as quickly as possible
Apply baking soda or salt to the spot immediately. Don't scrub or rub in, just let it absorb the red wine.
Club soda is also a great antidote to red wine spills and stains
If that doesn't work, apply 3 parts hydrogen peroxide and one part dishwashing soap. Let sit for 20 minutes to an hour and blot clean. Repeat if the stain isn't fully removed before washing
grease & Oil Stains
Dab the stain with rubbing alcohol until wet, allow the alcohol to break down the oil for a few minutes, and then rub the spot with dishwashing soap. Wash with the warmest water recommended for the fabric. Line dry!
other stain tips
Deal with this as quickly as possible
Run water through clothing from the opposite side of the stain
Blot don't rub
Don't put it in the dryer if the stain doesn't come out. Repeat the stain removal process.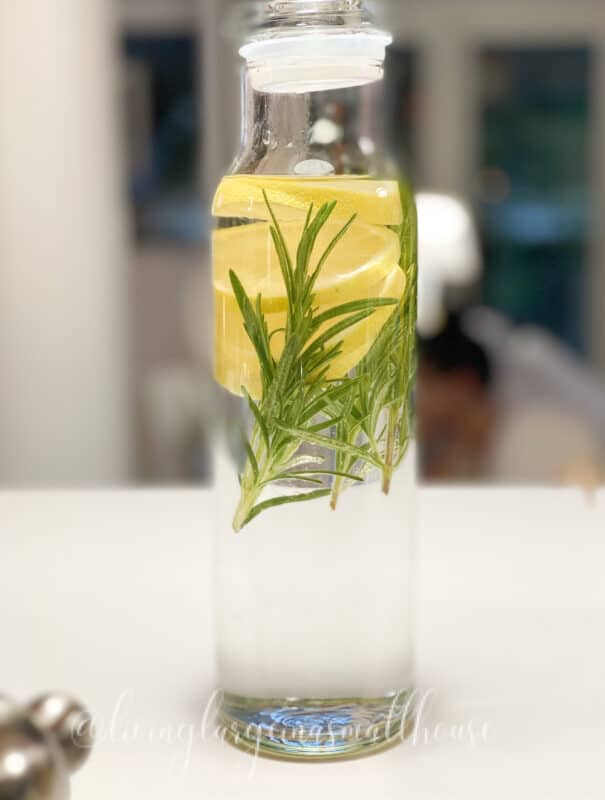 Drying your Clothes on a Clothesline
I would love to have a space where I could put a clothesline.
Hanging your clothes on a line is great for the environment (not running a dryer)
Your white clothes are also naturally brightened by the sun and smell very fresh!
My friend Eryn from Eryn Waylen Online has a clothesline that her husband built for her birthday. Get the plans HERE.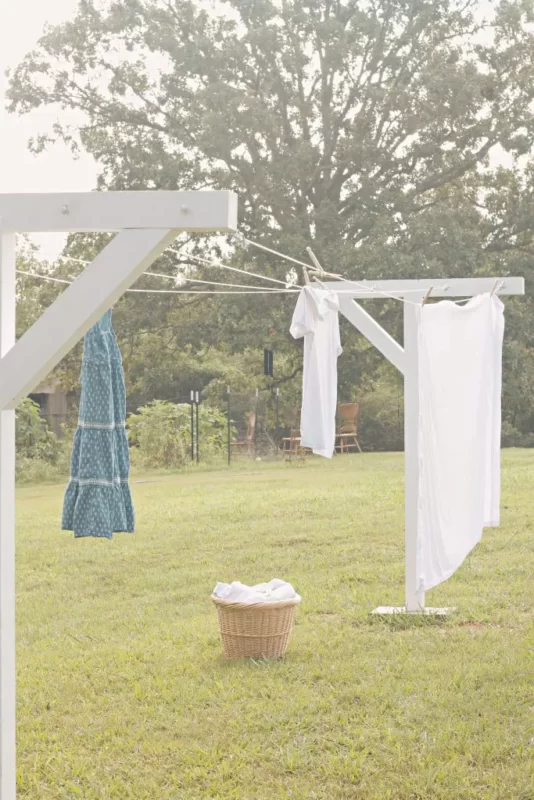 Have a Clean Home with Homemade Cleaning Products
You can have a clean home with homemade cleaning products.
I work really hard to only put good, clean foods into my body.
Clean products are the only thing I put on my skin.
I also want to take the toxicity out of my home with good cleaning products that are on my floors and clean my clothes.
I'm putting all of my cleaning products to work as I continue my 30-Day Cleaning & Organizing Challenge.
Enjoy & Peace,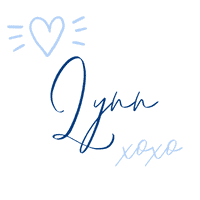 A great way to save this article is to save it to your Pinterest boards. You can find the pin button in the top left corner of the photo below. Also, don't forget to follow me on Pinterest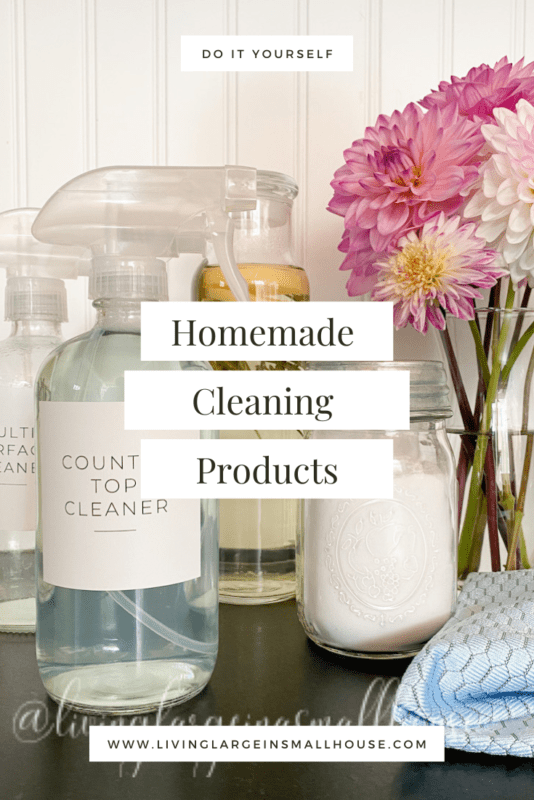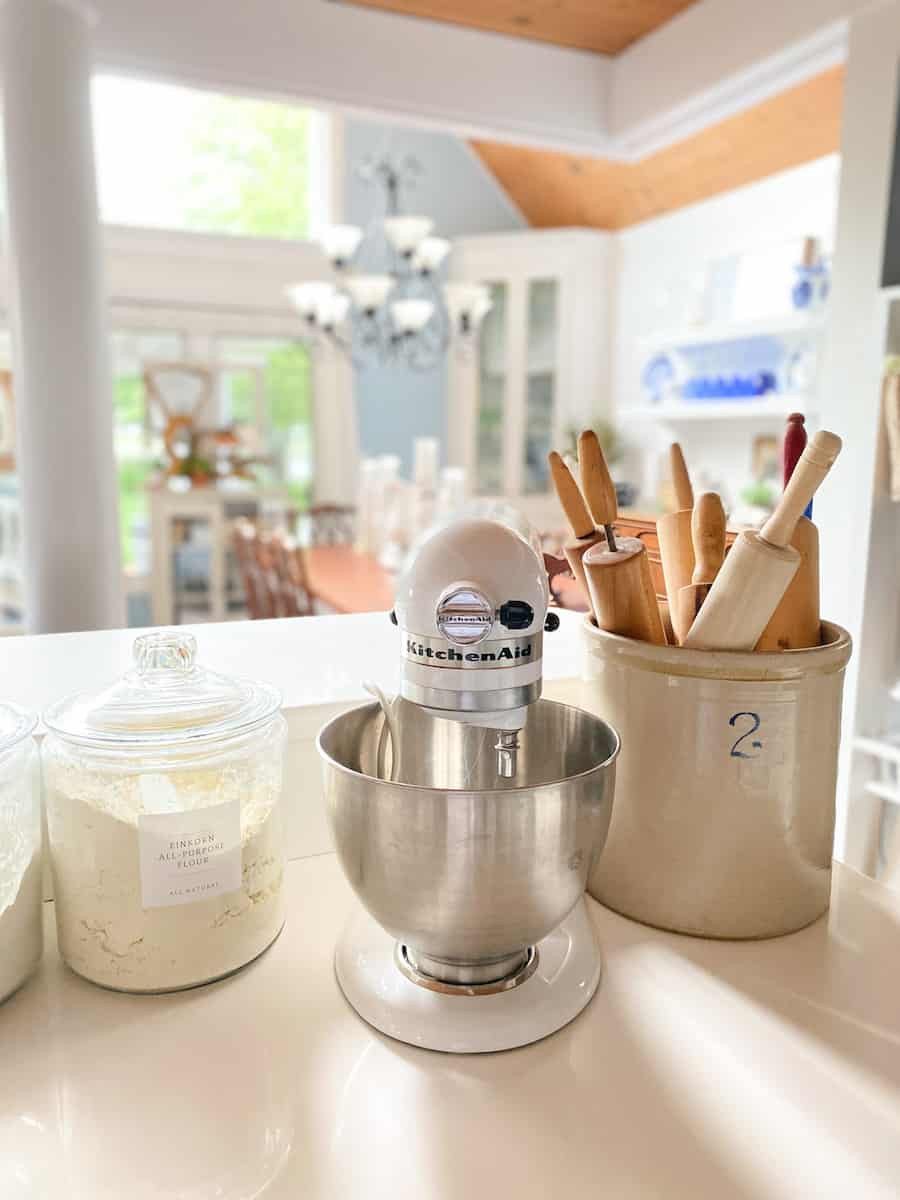 direct access to my amazon store
On Amazon
Did you know that you support my little business by purchasing through my links?? The price to you is the same but I receive a small commission on ALL the purchases you make when you shop through one of my links. I appreciate you helping Living Large in A Small House to grow!

living large podcast
My Guest this week is Megan Moore who along with her partner, two children, and two dogs lives in a 414 sq., ft., tiny home in Golden, British Columbia Canada.