Starting Plants from Seeds on a Budget
Are you thinking about starting plants from seeds and want to do it on a budget?
Me too! and Now is the time to get going.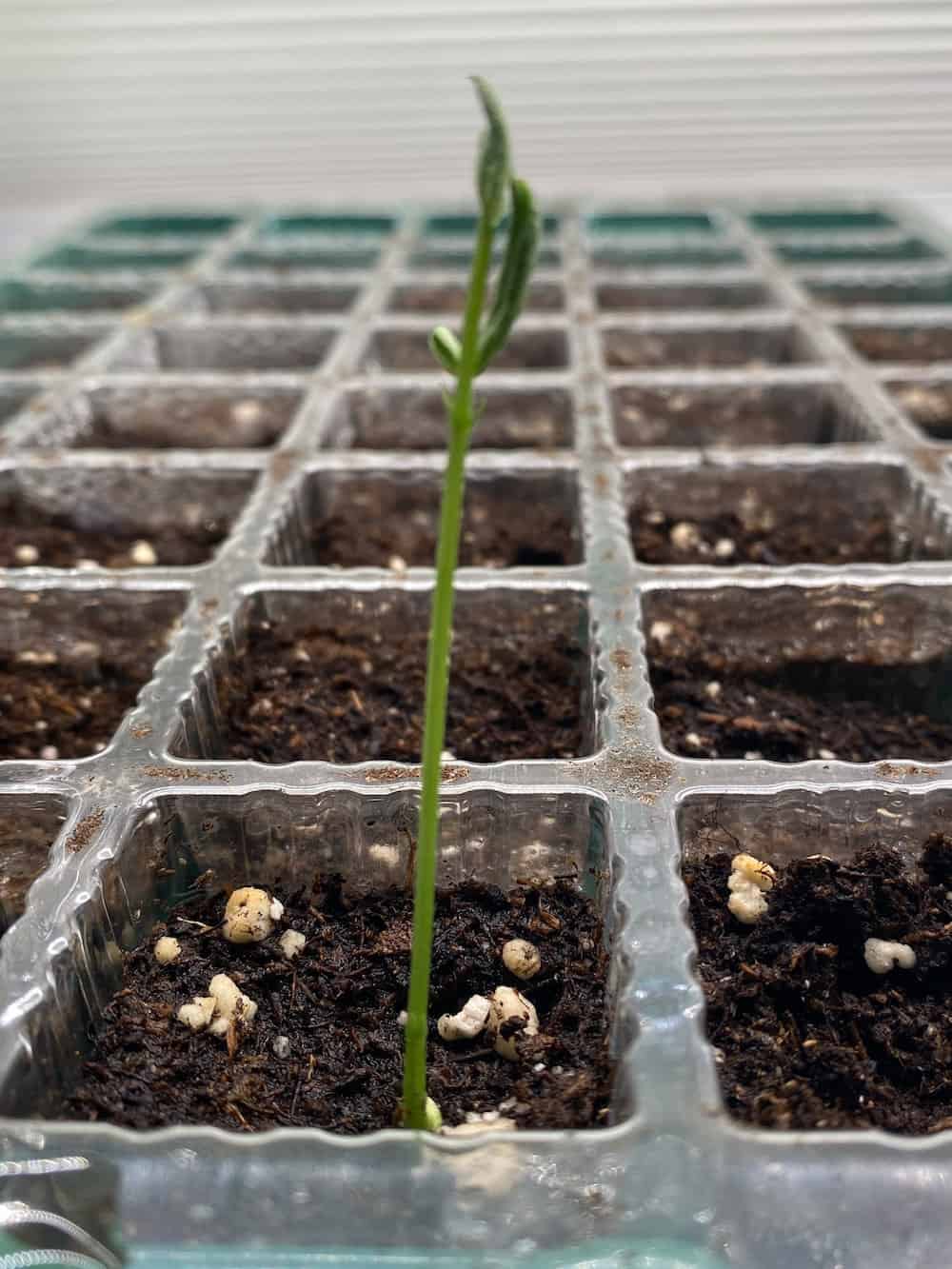 On my blog Living Large in A Small House, I may sometimes use affiliate links, which means a small commission is earned if you make a purchase via the link. The price will be the same whether you use the affiliate link or go directly to the vendor's website using a non-affiliate link. You can find my full Disclosure Policy HERE
Why Start Plants from Seed
When we are talking about budget, just the fact that even the most expensive seed packet can be cheaper than one plant from the garden centers is helping with the budget.
I spend hundreds if not thousands on plants each spring for my gardens but never had a space in my house to do seed starting.
Setting Up a Station for Starting Seeds
If you have a sunny window with direct sunlight; ideally a south-facing window, then that might be all you need for lighting.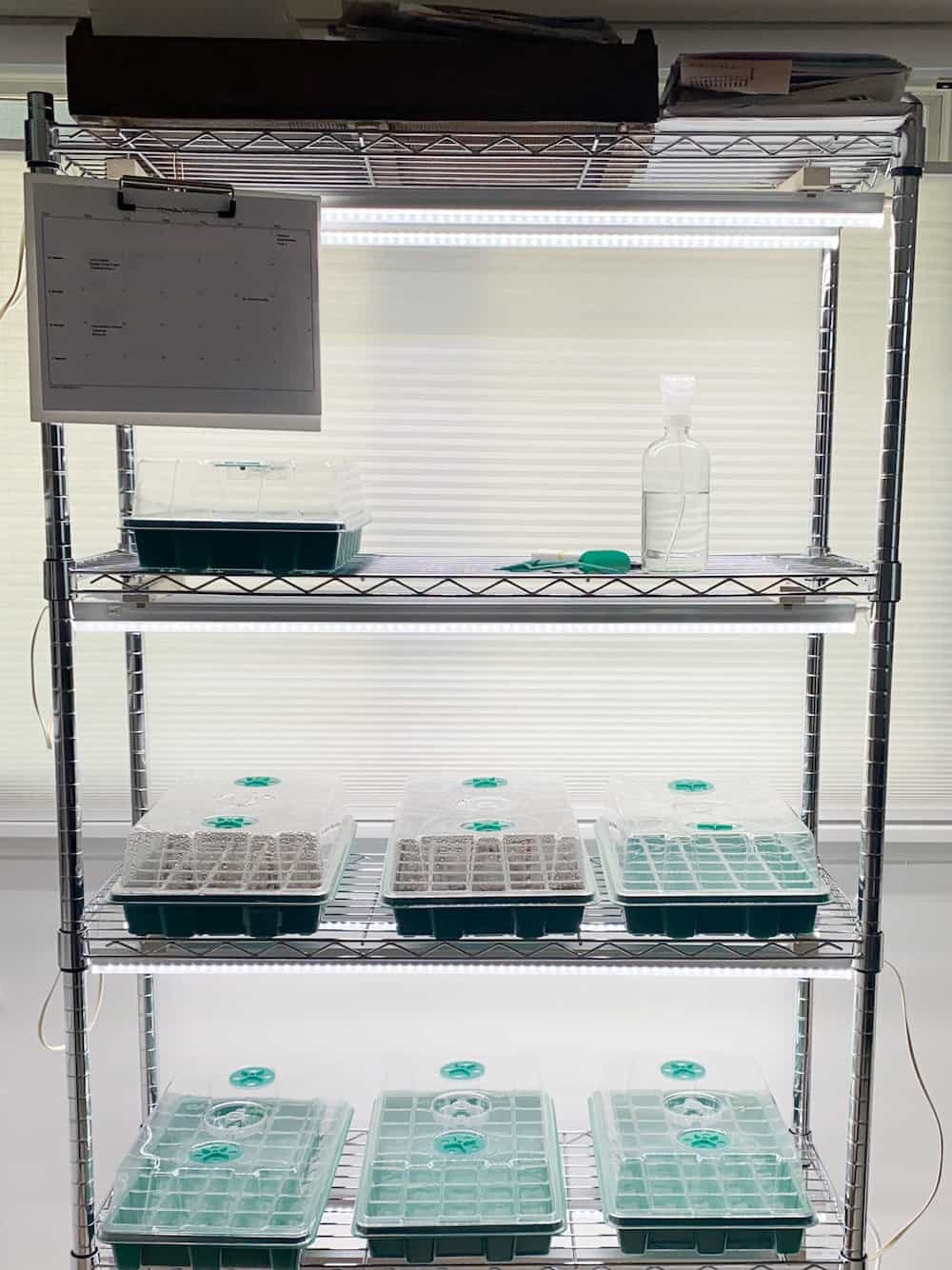 In my house that my south-facing windows are in my living room and dining room. The idea of having seed trays in those rooms has never been something I've been interested in.
Until we renovated my office/den/guest bedroom in the One Room Challenge this past fall, I never had a space to grow my own seedlings. Now in this room, I have the perfect location. It doesn't have enough light and certainly no direct sunlight but this is where fluorescent lights come into play.
I looked at many pre-made indoor seed systems and they were quite pricy. "Handy" and I decided we could do them on a budget by purchasing a metal rack system and some grow lights.
Once the rack arrived and we hung the lights with some S-hooks, I measured the shelves to get the right-size seed trays. The ones I found came in a pack of 6 and I could fit three across each of my shelves. I have 4 shelves so two sets of trays work perfectly.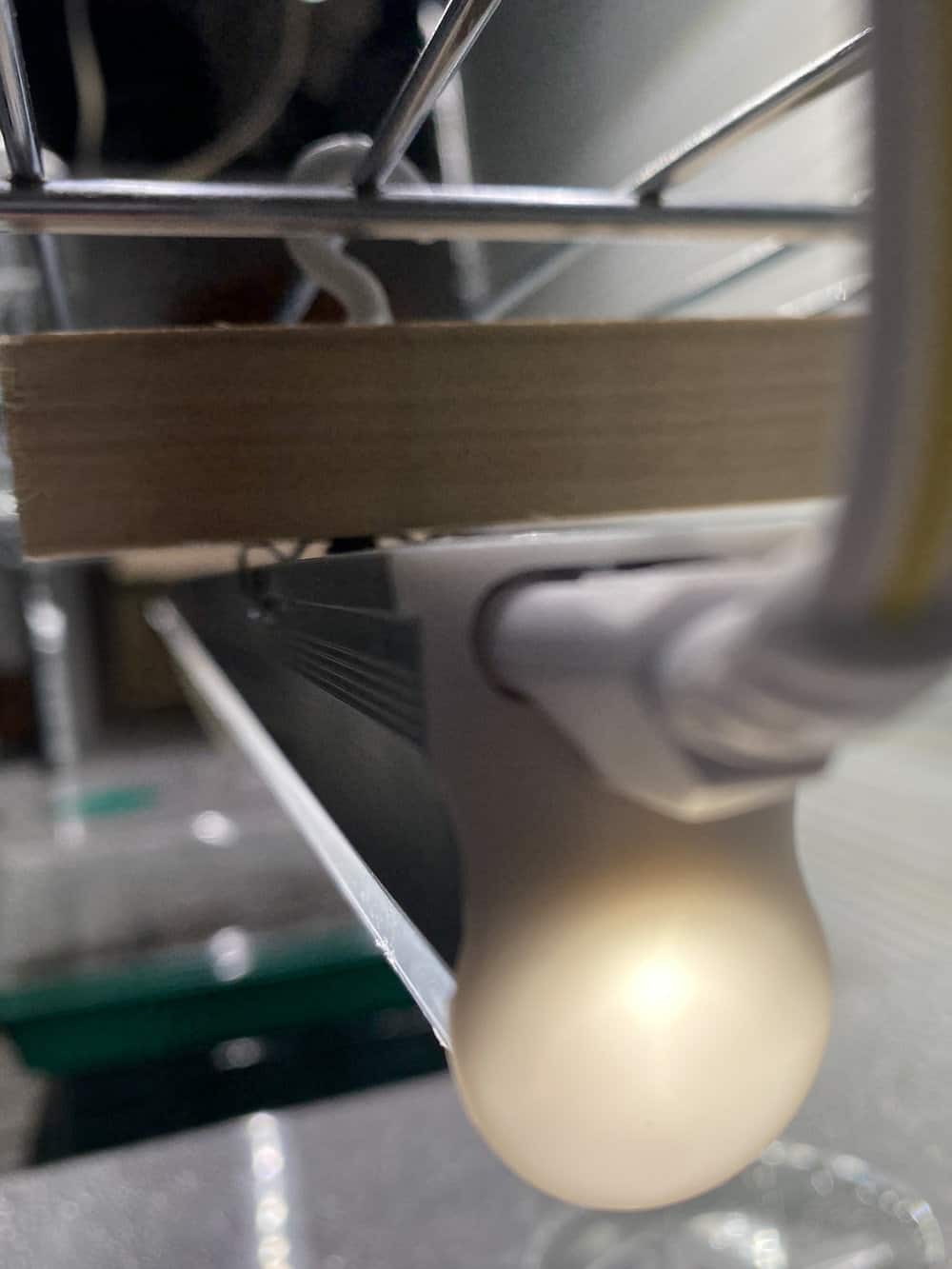 They are well-made plastic trays, The bottom has an insert with 40 individual containers for soil and seeds. There is a plastic dome with a vent system to control the humidity. The kit included two little tools and plastic seed markers.
Our initial investment was $200.00 (not including seeds and dirt) but we can use everything year after year.
I've also read the suggestion of using heat mats or a heating pad under the trays and I think that would be good if you are setting up your growing station in a basement or cooler location. This is important as you want the soil temperature to be warm enough to aid in seed germination.
Our growing station happens to be in the warmest room in our house and there is a heat vent right under the rack. We are good to go.
Other Ways to Start Seeds
While the seed trays seemed like a great way for me to sow my seeds, there are other options, including some that are appealing because they include reusing some things you might have around the house.
egg cartons
yogurt cups
plastic pots from old plants
small plastic cups
peat pots or peat pellets
newspaper pots
You want to make sure that you have some type of drainage holes in them if they are solid. Some type of humidity dome is also necessary to create the right environment to promote germination. You can achieve this by putting your individual containers in a larger container or tray and then covering them with plastic wrap.
Finding your Seeds
As soon as we decided to venture into the seed-growing business, I headed to my seed catalogs to start purchasing my seeds.
I had heard that Johnny's Selected Seeds was a quality seed company so that is where I started.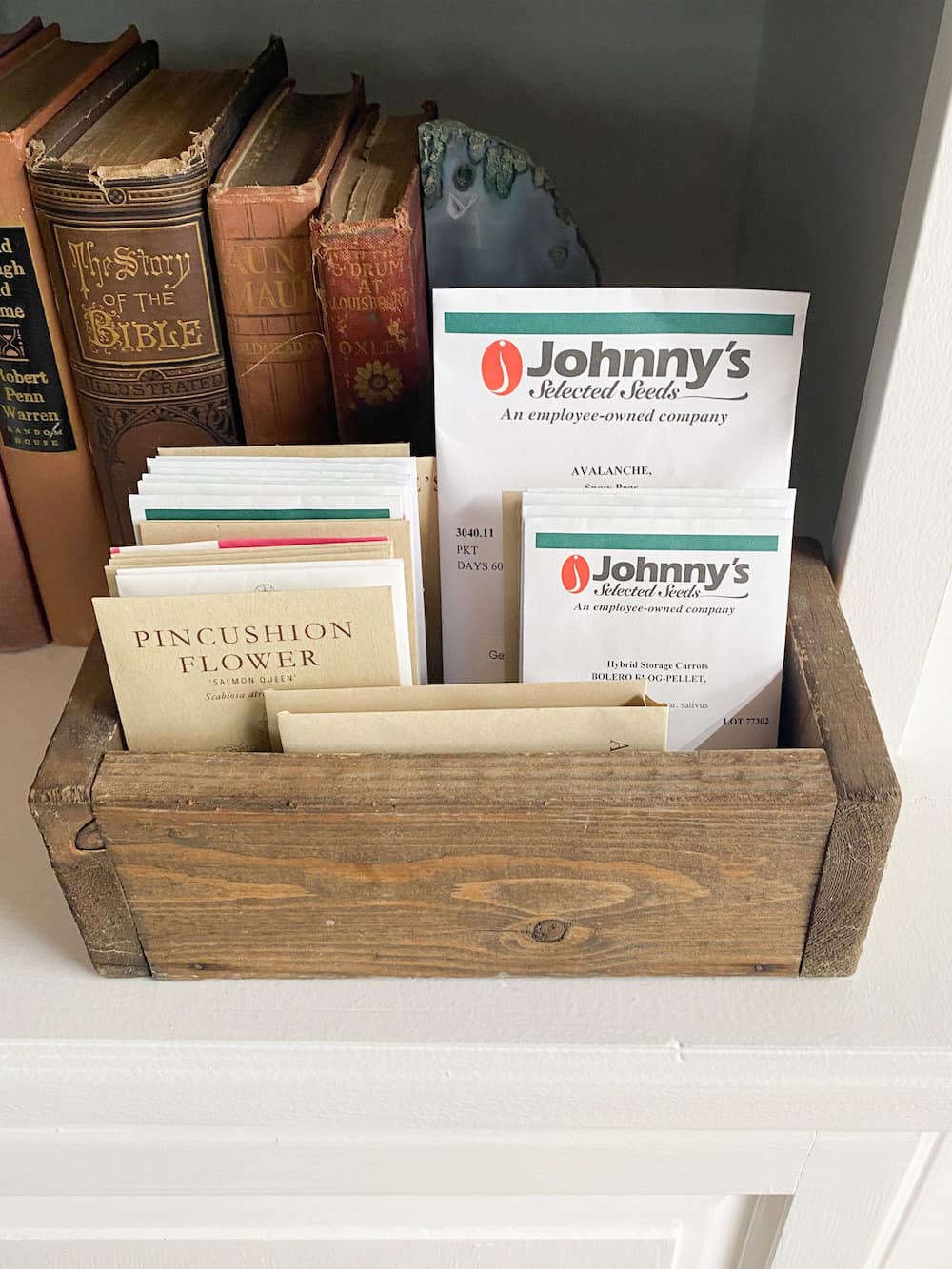 Some of the things that I wanted were sold out so I also bought some of my seeds from Burpee, and Floret. I also got some from my local garden center.
I have a combination of annual flowers and vegetables.
Once I have more experience with this, I will do my research about how I can harvest my own seeds from my plants in the fall and save even more money going forward.
How to Plant your Seeds
I used an Organic Seed Starter Potting Mix and added about two tablespoons to each of my seed cups. Then I made a little hole in the center with the handy tool that came with my trays. Into the hole, I dropped in a seed.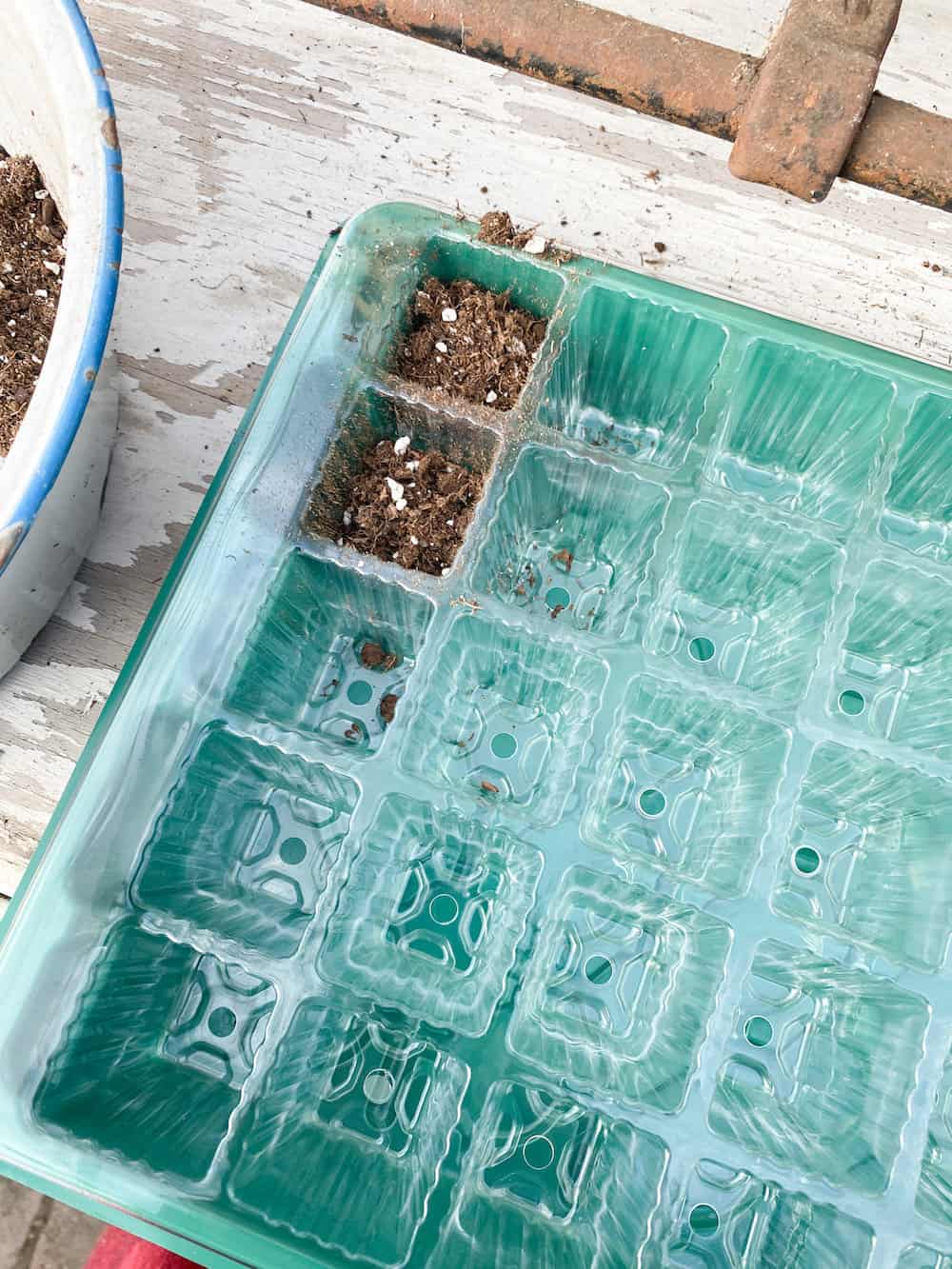 I had some seeds that were really small seeds and it was hard to grab just one seed so they may have gotten two seeds in each hole. As they grow I will just thin out the weaker ones and leave the strongest seedling. I probably should find an old tweezers to help with my planting.
Once the seeds were in the holes, I gently covered them back up with the potting soil and then using a spray bottle I sprayed each cup well. The water in my spray bottle is warm as I've been keeping it on the shelve under the grown lights.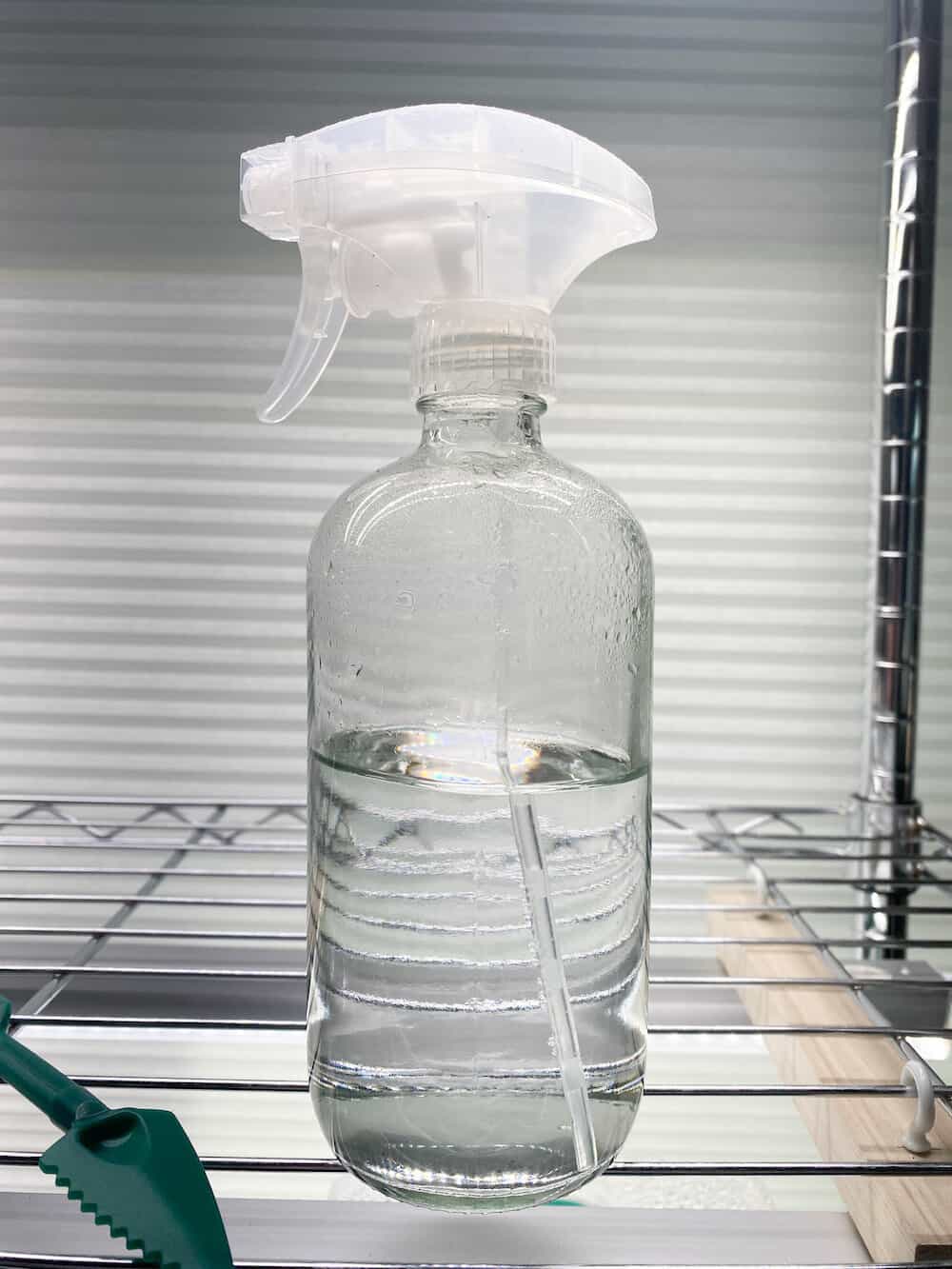 The combination of moisture, heat, and light is what will start the germination process.

When to Plant your Seeds?
On the back of each seed packet, it tells you how many weeks before your last frost you should start your seeds indoors.
I've got a calendar for March, April, and May, and I've counted back from our last frost date of May 15th and put in all the weeks and then I typed in what needs to be planted in what week.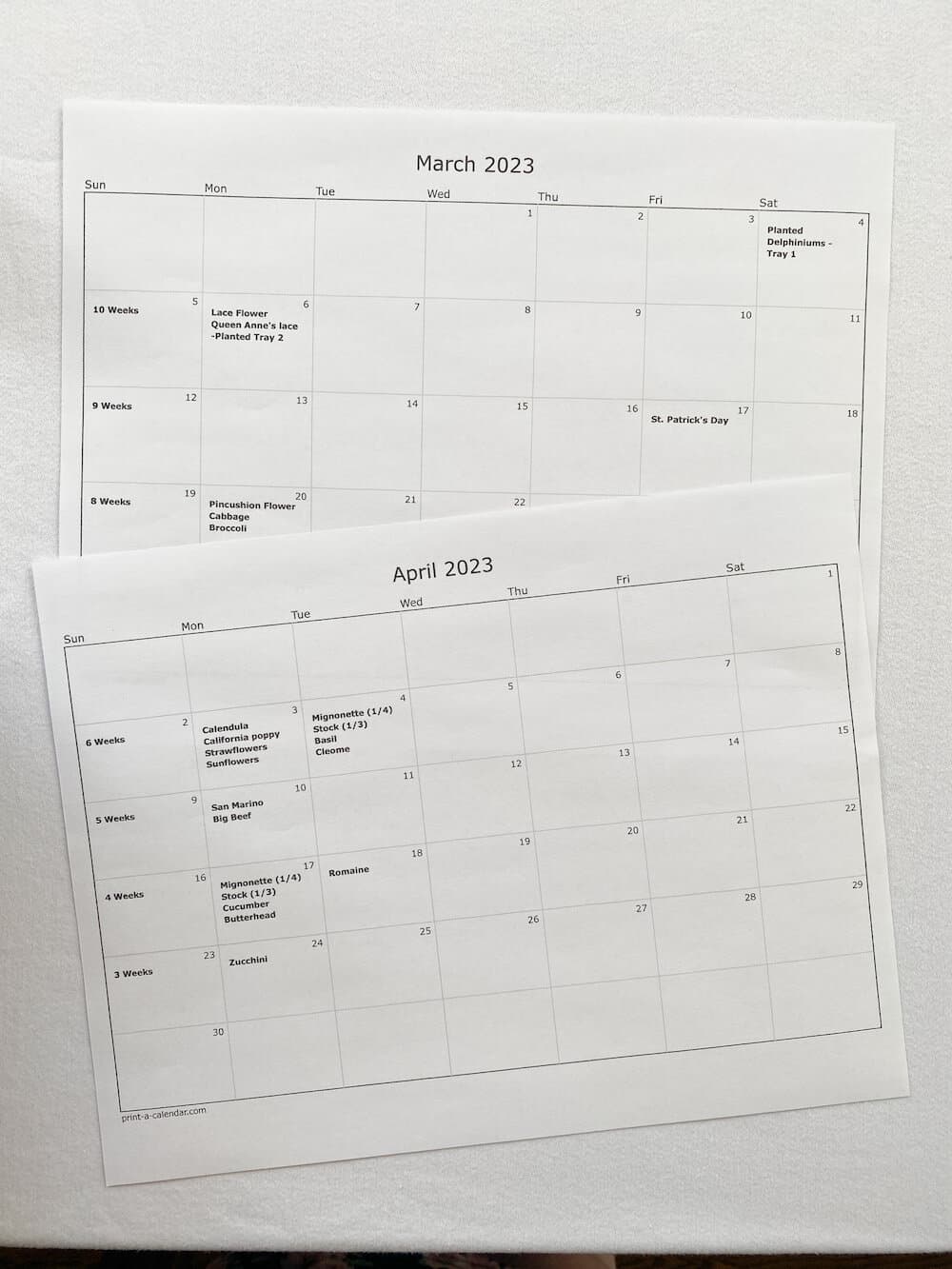 I have started my sweet peas and so far I have three seedlings. I'm very excited about those 3 little sweet plants. The next to be planted were delphiniums and I might see some sprouting next week.
This past weekend, I planted Lace Flowers and Queen Anne's Lace.
Now I have a two-week gap as many seeds closer to 6 weeks before the last frost. So I have a couple of weeks where I'm not planting anything.

"The Day you Plant the Seed is not the day you Eat the Fruit. Be Patient and Stay the Course"
– Fabienne Fredrickson
Frequently Asked Questions
What to do as the Seedlings Gets Bigger?
Being new to this, my plan is to move my seedlings into peat pots if they grow too big for my growing tray. I think that is going to be the case with my first sweet pea seedling. It already is almost touching the top of the dome.
It's tricky with the timing and the germination rates to try to get all of the seedlings in your tray to be growing at about the same rate. It would be different if I was planting whole trays of each seed but I'm not.
In the case of zucchini, I will probably plant 5 seeds and I will have only put one plant in my garden and then give any other healthy plants to my neighbors.
The only flowers that I would plant in a whole tray might be impatiens seeds. That being said I just found out that you have to start them 3 months before the last frost and I've missed that window.
When can the Seedling go Outside?
For me in Zone 5b in Northern Illinois, I can't put anything in the ground until May 15th. Even then I have to be careful with plants that don't tolerate cold; basil is one of those plants.
However, before I put the young seedlings outside, they will need to be hardened off.
What that means is taking your fragile new seedlings and introducing them to the harsher outdoor conditions slowly.
This for me will be bringing them outside for a few hours at a time and then bringing them back inside. I might also put them in my greenhouse before putting them in the ground outside. If you have a cold frame, this can serve the same purpose as a greenhouse for hardening off your plants.
I have to be careful with my greenhouse because it could actually burn some of my seedlings if I'm not careful. I will have to find a place where they are not in the direct rays of sunlight through a window all day.
You can begin the hardening process once your seedlings have their second set of true leaves (as opposed to seed leaves which are the smooth round leaves that many seedlings will initially sprout).
There are ways to simulate the hardening-off process in your home and there is a great article HERE about how to do that.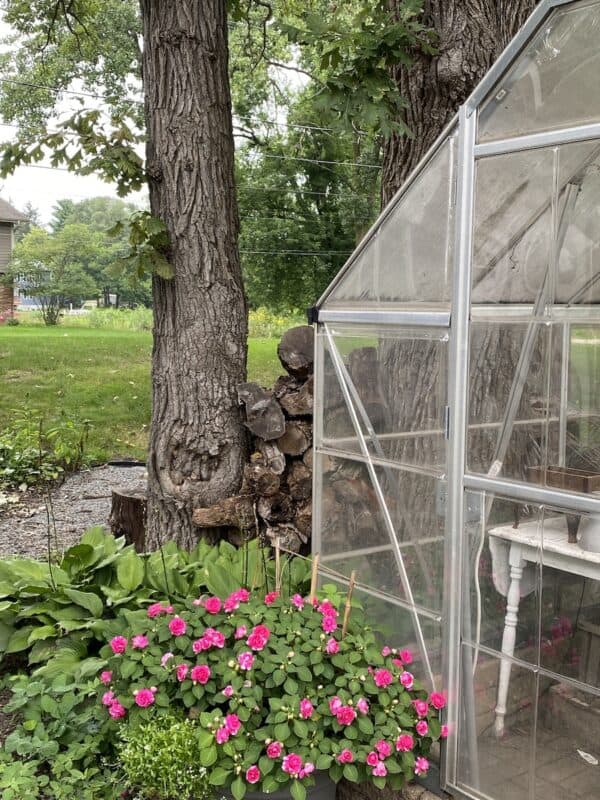 Becoming a Seed Starter Expert
This is definitely a learning year and while it's not a huge curve, it's still a new venture for me.
By the end of the season, I hope to have learned a lot, made a few mistakes, and know how to harvest my own seeds (not too lofty) 🙂
I'm lucky to have some experts that I can count on. My brother, Scott is a Master Gardener so I can always go to him with questions. You can listen to my Podcast with him HERE.
I have a blogging friend, Stacy Lang from Bricks N Blooms who is a blogger and also a Master Gardener. She has a wealth of information and resources on her blog. You can listen to our Podcast chat HERE.
Another resource for gardening that I love is Garden Answers on Youtube.
Having some good go-to resources can really help with gardening.
I made some mistakes in my cutting garden last year and so some of my seeds are going to replace what I put in that area. That is definitely a space that I think will evolve over time and as I get to know some of the new to me flowers.
I recently talked about my seed adventure on my Podcast. You can listen to it HERE.
In Conclusion
Every time I have a new project happening, it's my favorite thing!
If you are a gardener and start your seeds in the house, please share with me your best advice in the comments below.
Happy Gardening!
Peace and Love,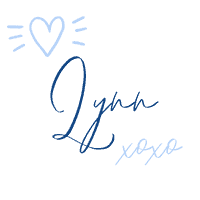 Thanks for Following Along
If you enjoyed this post I hope you sign-up to be a friend of Living Large in A Small House! Then you won't miss any of the inspiration that is shared with you each week! You can also follow me on Instagram, Facebook, and YouTube. I share even more inspiration on Pinterest! You can listen to me chat on my Podcast.


A great way to save this article is to save it to your Pinterest boards. You can find the pin button in the top right corner of the photo below. Also, don't forget to follow me on Pinterest




living large podcast
You have to listen to the Podcast with the delightful Nicolle from Our Tiny Nest!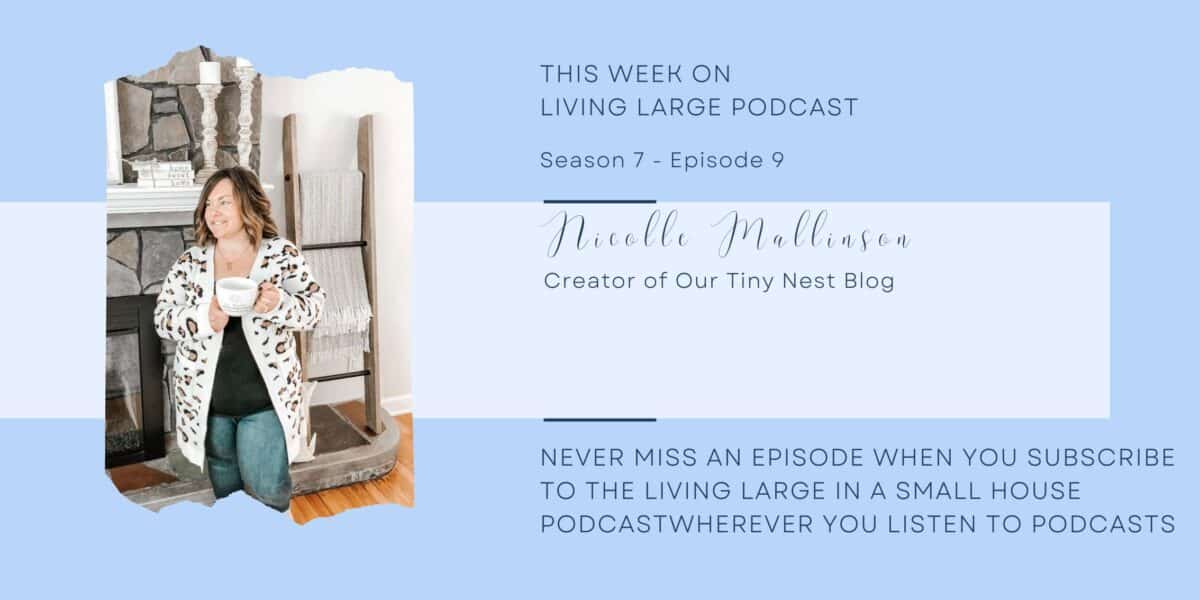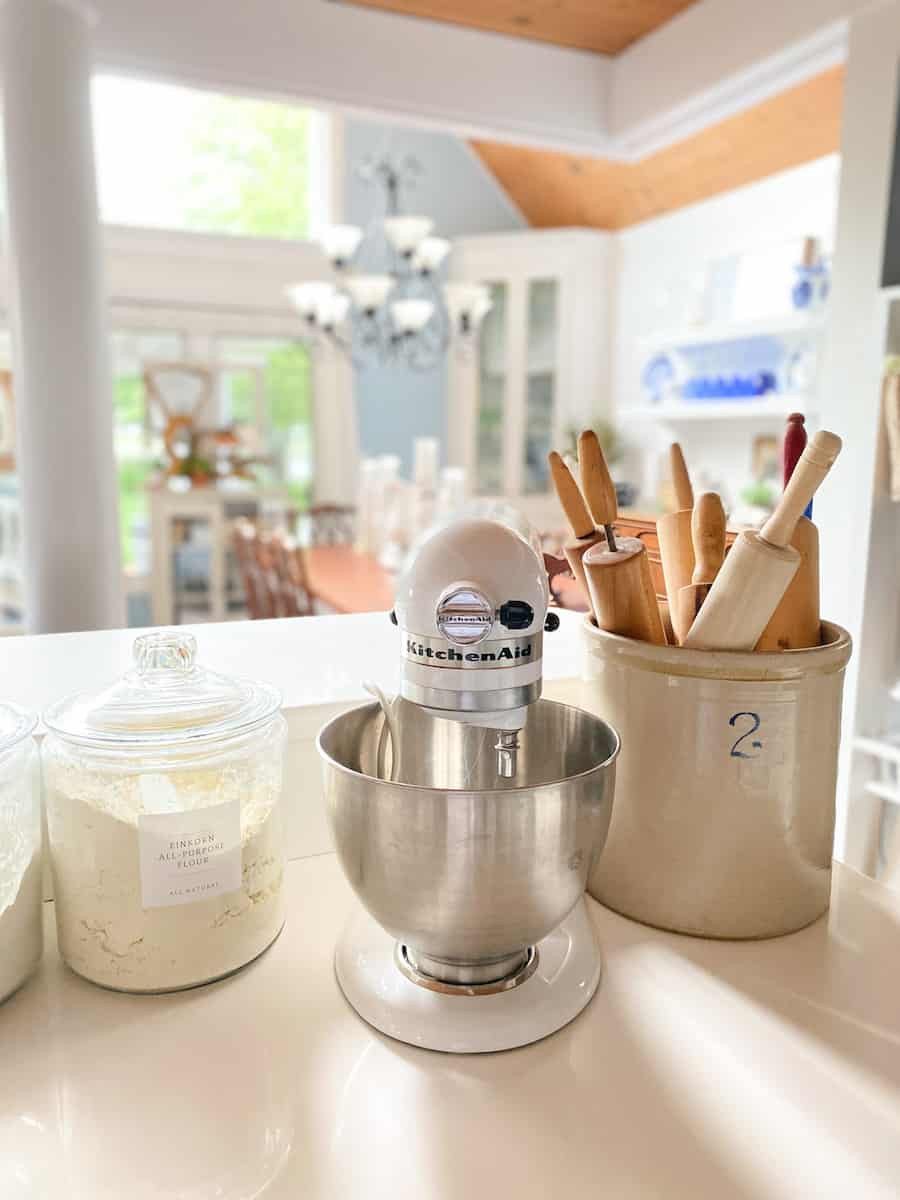 direct access to my amazon store
On Amazon
Did you know that you support my little business by purchasing through my links?? The price to you is the same but I receive a small commission on ALL the purchases you make when you shop through one of my links. I appreciate you helping Living Large in A Small House to grow!