Decorating My Greenhouse for Fall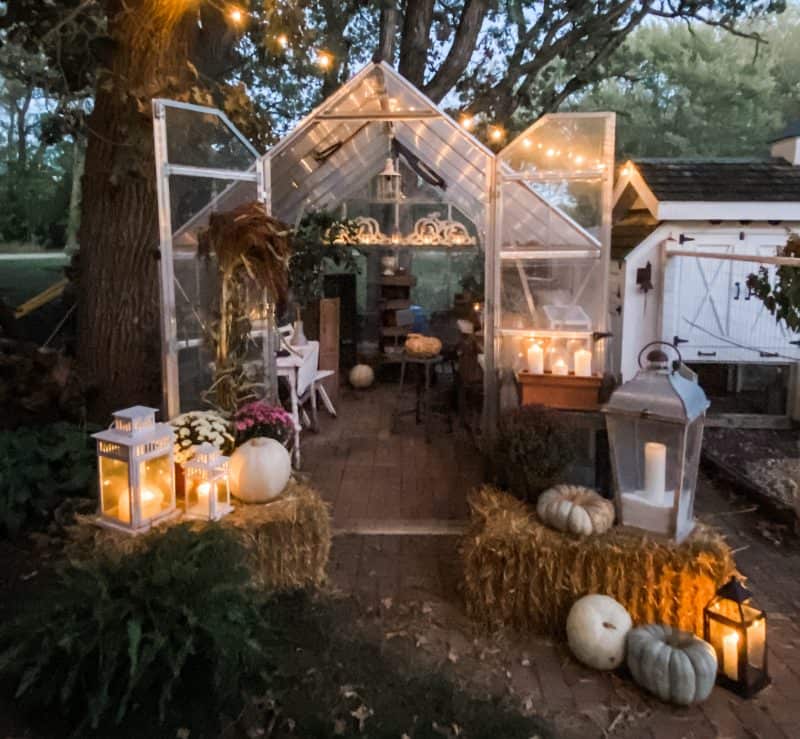 I've been decorating my greenhouse for fall and I'm so anxious to share it with you. It's so pretty that we are planning a little cocktail and appetizer get-together with our neighbors this weekend. How fun will that be?
I can see it now with the chickens roaming around, great company, and great food. Doesn't a Carmel Apple Martini sound like a great fall cocktail? I'm thinking about making a pumpkin loaf or roll to be my sweet with the savory of charcuterie.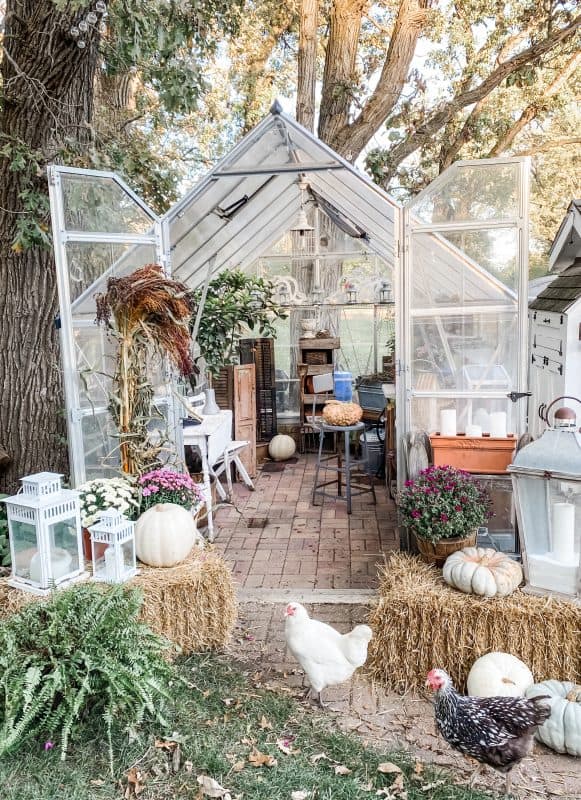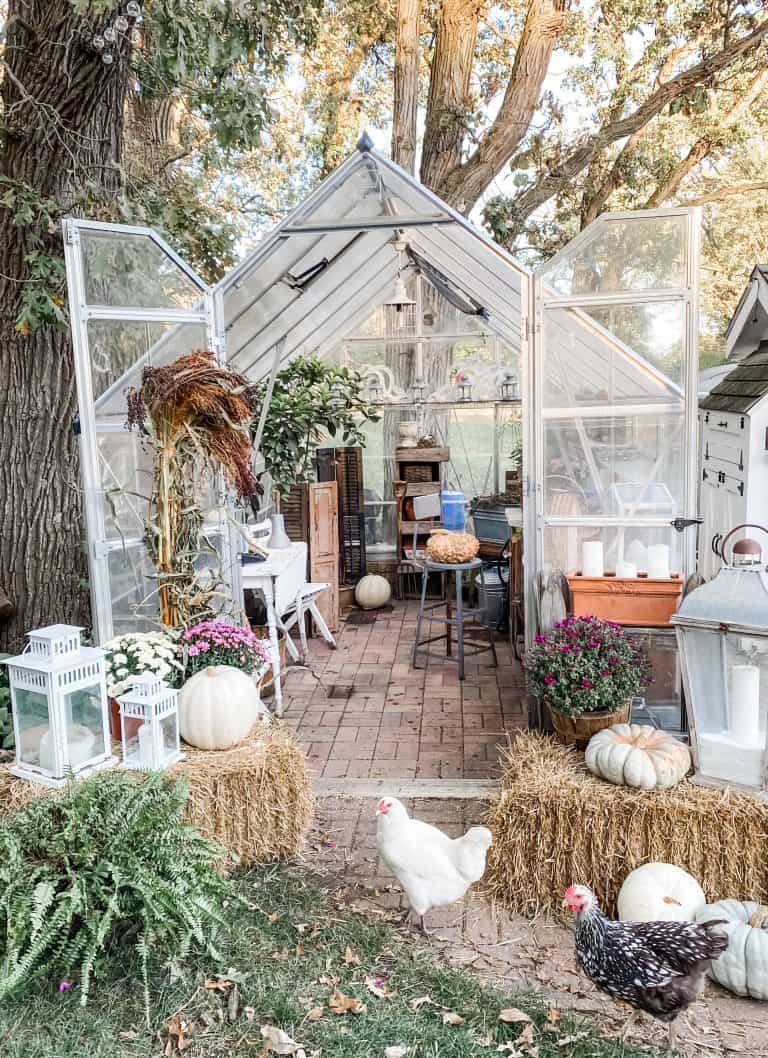 I love staging this space for fall and I do put a tree up in the greenhouse for Christmas. in the spring and summer it becomes very utilitarian and I have it filled with plants and potting soil.
It will be getting the royal treatment next summer. Our daughter is getting married in June and we are hosting the rehearsal dinner at our home. We are thinking about having the bar in the greenhouse! It will be amazing!
Building our Greenhouse
I want to share with all of you a little bit about our greenhouse. It's a greenhouse kit from Costco that we bought on sale. Handy worked his usual magic to make it custom. This greenhouse on Amazon is almost identical to ours. Find it here.
Handy laid brick pavers for the flooring and then used retaining wall blocks to lift the sides up about 12 inches. It gives it a really finished look and it doesn't look like an inexpensive greenhouse at all. He had to retrofit the bottoms of the doors with some plexiglass to make the doors reach the bottom. If you want more details on that I'm sure I can have him tell us exactly what he did.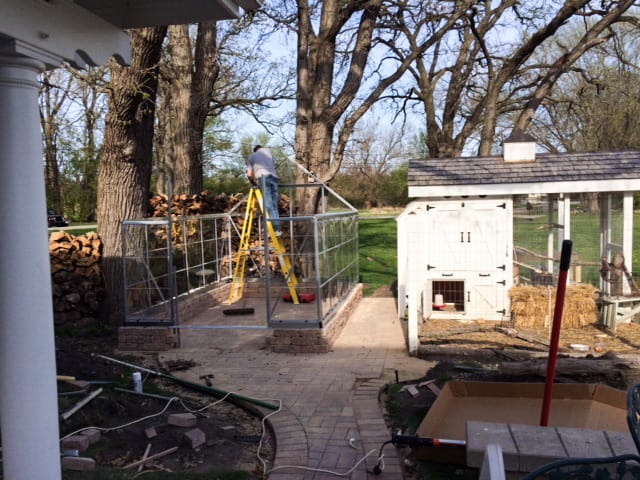 This side of our house has our outdoor kitchen which is direct across from the greenhouse, the chicken coop, and our vegetable garden. It's a really pretty space that truly makes us urban farmers!
I promise to share all the details of our alfresco cocktail party. There is no doubt that hosting it in our greenhouse, which is decorated for fall will be so much fun because of the unique venue. I can't wait to share. The weather is going to be beautiful for the rest of the week. I wish the same for all of you.
You can also see my fall alresco dinner party HERE and my Fall Picnic HERE. If dining indoors is more your style, my yummy recipe for Beef Bourguignon is HERE.
Fall in Love with Fall!
Peace,