What is the Best Ground Turkey Seasoning?
Have you wondered what is the best ground turkey seasoning? When I started using ground turkey instead of ground beef, I wondered what would be the best seasoning to use too!
After some trial and error, I've come up with some easy seasonings that taste great. The meat also stays together well without fillers.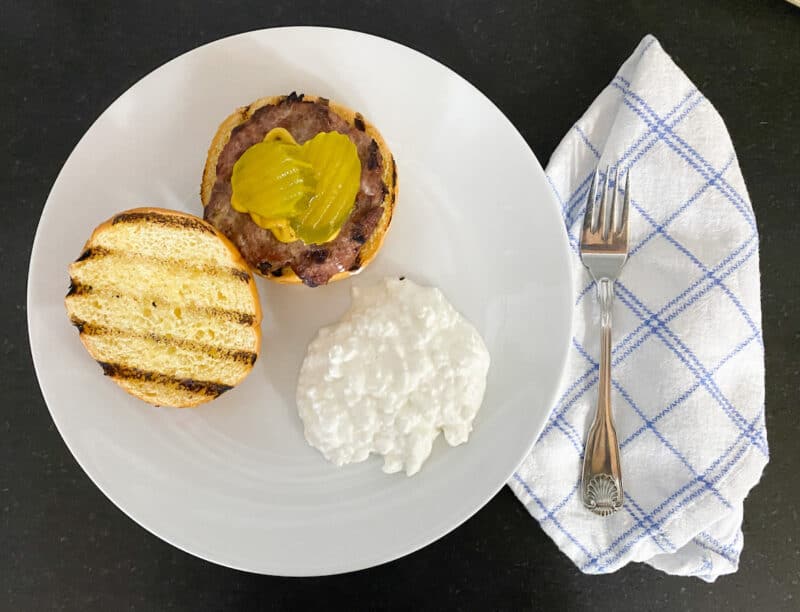 On my blog Living Large in A Small House, I may sometimes use affiliate links, which means a small commission is earned if you make a purchase via the link. The price you pay will be the same whether you use the affiliate link or go directly to the vendor's website using a non-affiliate link. You can find my full Disclosure Policy HERE
What is the Best Ground Turkey Seasoning?
I started by thinking about what I use to season a whole turkey as well as the things we enjoy on a turkey sandwich.
Using 93% lean ground turkey, I originally added an egg and some breadcrumbs. Ground turkey has a wetter consistency than ground beef. It didn't really help and I'm not crazy about adding extra things to my food.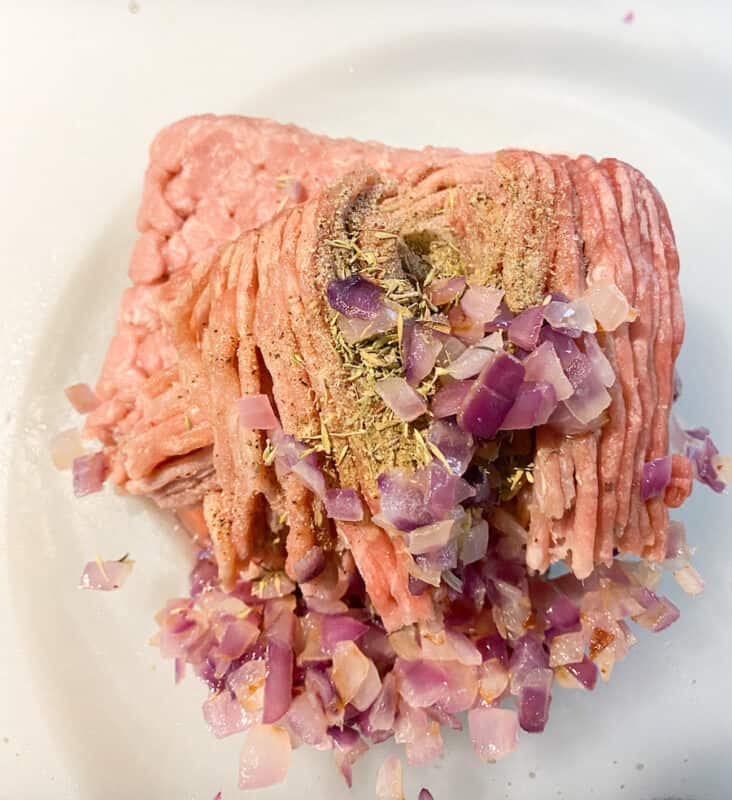 The recipe that we use now is just ground turkey, some sauteed onions, and a few simple spices and condiments for flavor. Using both sage and thyme is a perfect compliment to turkey as well as Dijon mustard which "Handy" loves on a turkey sandwich.
You can add more of less of any of the ground turkey seasonings. You might also want to try other spices that you enjoy. I have added Worcestershire sauce, oregano and Italian seasoning in the past.
If you're trying to cut down on calories and carbs, you can skip the bun which is what I do. If you don't worry about extra calories, you can add the bun and swiss cheese to yours as "Handy" does.
Turkey Burgers
Ingredients
1

pound

ground lean turkey breast

2

tsp

olive oil or grapeseed oil

1/2

cup

diced red onion

1

tbsp

Dijon Mustard

1

tsp

thyme

1/2

tsp

sage

1

tsp

pepper

1

tsp

salt
Instructions
Saute the onions in the oil until translucent, then let cool before you add it to the turkey

Combine the ground turkey with the onions, mustard and all the seasoning. I use my hands to mix everything together

Shape into four patties and I poke a hole about half way through in the middle to prevent shrinkage

Put on grill, skillet or griddle and cook through, flipping 1/2 way through cooking time. About 5 minutes per side or until internal temperature is 165 degrees. You want a turkey burger to be cook completely through

"Grilling takes the formality out of entertaining. Everyone wants to get involved."
– Bobby Flay
Is Ground Turkey better for you than Ground Beef?
Ground turkey can cut calories by 50 calories and saturated fats in half. Substituting ground turkey for ground beef is a great alternative in spaghetti sauce, chili, meatloaf, tacos and more. You won't notice a difference in taste or texture.
Ground turkey is even leaner than ground chicken. I get my 93% lean turkey from Aldi. If you have followed me for a while, you know that I love shopping at Aldi. You can read all the reason why HERE.
Using Instacart saves me time and money. It's also one less place that I need to expose my self to getting sick.

Now that the weather is better, we cook our turkey burgers on the grill but a cast-iron skillet or griddle will work well in the house, on the stove.
Summer & Grilling
When it's hot outside, using a grill helps with keeping the house cooler. Cooking on the grill is also an easy way to create a delicious meal without much fuss. Things that we enjoy on the grill are: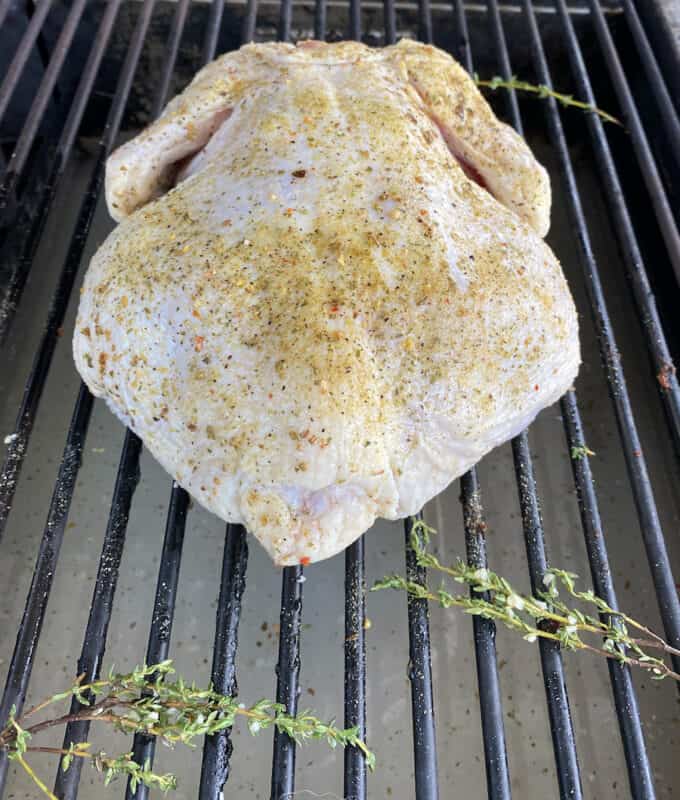 I hope you enjoy these turkey burgers that are seasoned perfectly!
Peace,