The Perfect Meal for a Cold Winter Day
Do you want the perfect meal for a cold winter day?
I'm cooking up a family favorite over at our small house. My Just Right Spicy Chili.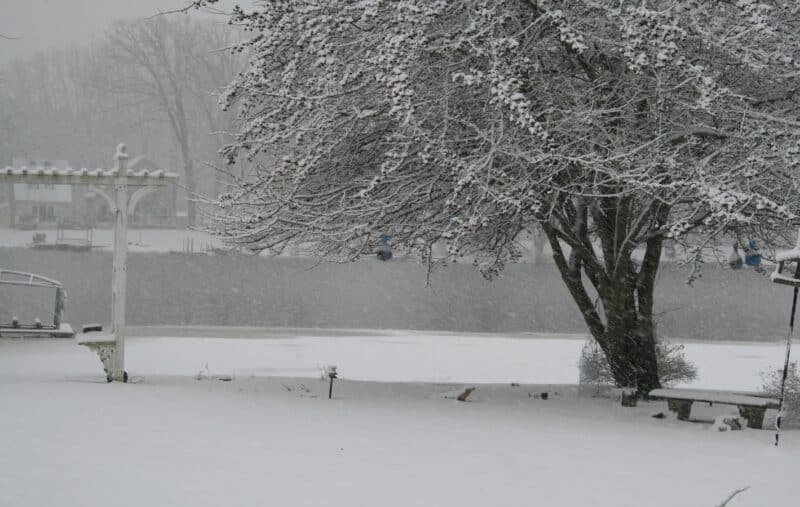 On my blog Living Large in A Small House, I may sometimes use affiliate links, which means a small commission is earned if you make a purchase via the link. The price will be the same whether you use the affiliate link or go directly to the vendor's website using a non-affiliate link. You can find my full Disclosure Policy HERE
I love a snow day! It's just so nice to be inside, a fire crackling in the fireplace and a pot of Turkey Chili on the stove.
When the kids were little they would go out and build a snowman or skate on the river if it was frozen. They would come back in when they got too cold and they would warm up with a mug of hot chocolate and a bowl of hot chili.
The Perfect Meal for a Cold Winter Day
This isn't just a family favorite, it's a classic American winter meal! It's for a snow day, football game, potluck, and/or feed-a-big-crowd event.
Traditionally this is made with ground beef however, I sometimes lighten it up by using ground turkey.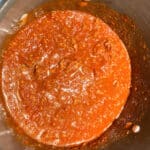 Print Recipe
Yum
Just Right Spicy Chili
This chili is pretty spicy but that is just right for us!
Ingredients
1

tbsp

olive oil

1

medium

onion diced

1

lb

ground beef or ground turkey

I use 2 pd of meat because we like our chili pretty meaty and we don't add beans

2

tsp

minced garlic

1

28 oz. crushed tomatoes

1

14 oz. can of whole tomatoes

1

6 oz. can of tomato paste

1

cup

beef broth

3

tbsp

chili powder

1

tbsp

cumin

1

tsp

oregano

1

tbsp

packed brown sugar

1

tsp

salt (less is optional)

1/2

tsp

ground black pepper

1/4

tsp

cayenne pepper (optional if you don't want it as spicy)

1

16 oz can of red kidney beans (optional)
Instructions
Heat oil in a large stockpot on medium heat, add diced onions, and cook until translucent, stirring continually so they don't burn. Then add ground meat and brown. Drain if necessary.

Add the garlic to the meat and onion mixture and stir for one minute. Add all the remaining ingredients and bring to a boil. Lower heat to simmer and let cook for 30 minutes to 1 hour.
Yum
Chili Additions
Sour Cream
Shredded Cheddar
Green Onions
Diced Sweet Onions
Soup Crackers
Chucks of Avocado
Elbow Noodles
Corn Bread/French Bread
Snow Day Activities for Kids or the Kid in You
Outdoor
Ice Skating/Hockey
Sledding/Tobogganing
Skiing/Snowboarding/Snowshoeing
Build a Snow Man or Snow Fort
Blow Frozen Bubbles
Indoor
Bake cookies, cupcakes, or bread
Board Games
Set up a Hot Chocolate Bar
Painting or Clay Projects
Learn to Knit or Crochet
I personally like to snuggle up with a hot tea, a really comfy throw, and a good book! My spot in front of the fireplace is always ready for me!
Another great cold-weather meal is a dutch oven filled with Beef Bourguignon. When it's a snow day and I can't go anywhere I typically have time to cook up this beautiful stew.
A snow day is also a great time to catch up on my bullet journal and my next month's meal planning. While a snow day can sometimes make your life inconvenient, it can also be a nice surprising change-up of your day!
I hope you are having a wonderful day!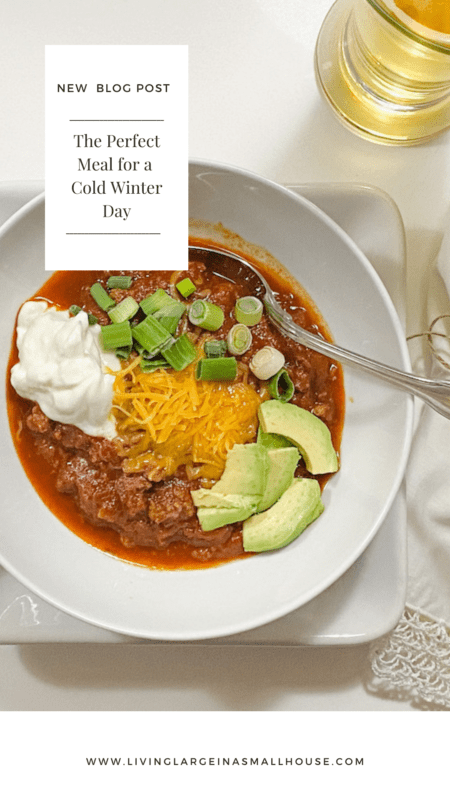 Everything is Available at Target