Easy Dinner with Cast Iron Skillet Chicken and Potatoes

Looking for an easy and delicious meal to make for dinner tonight? Look no further than this Easy Dinner with Cast Iron Skillet Chicken and Potatoes Recipe.
With just a few simple ingredients and one pan, you can have a flavorful and satisfying meal on the table in no time. It's such an easy recipe.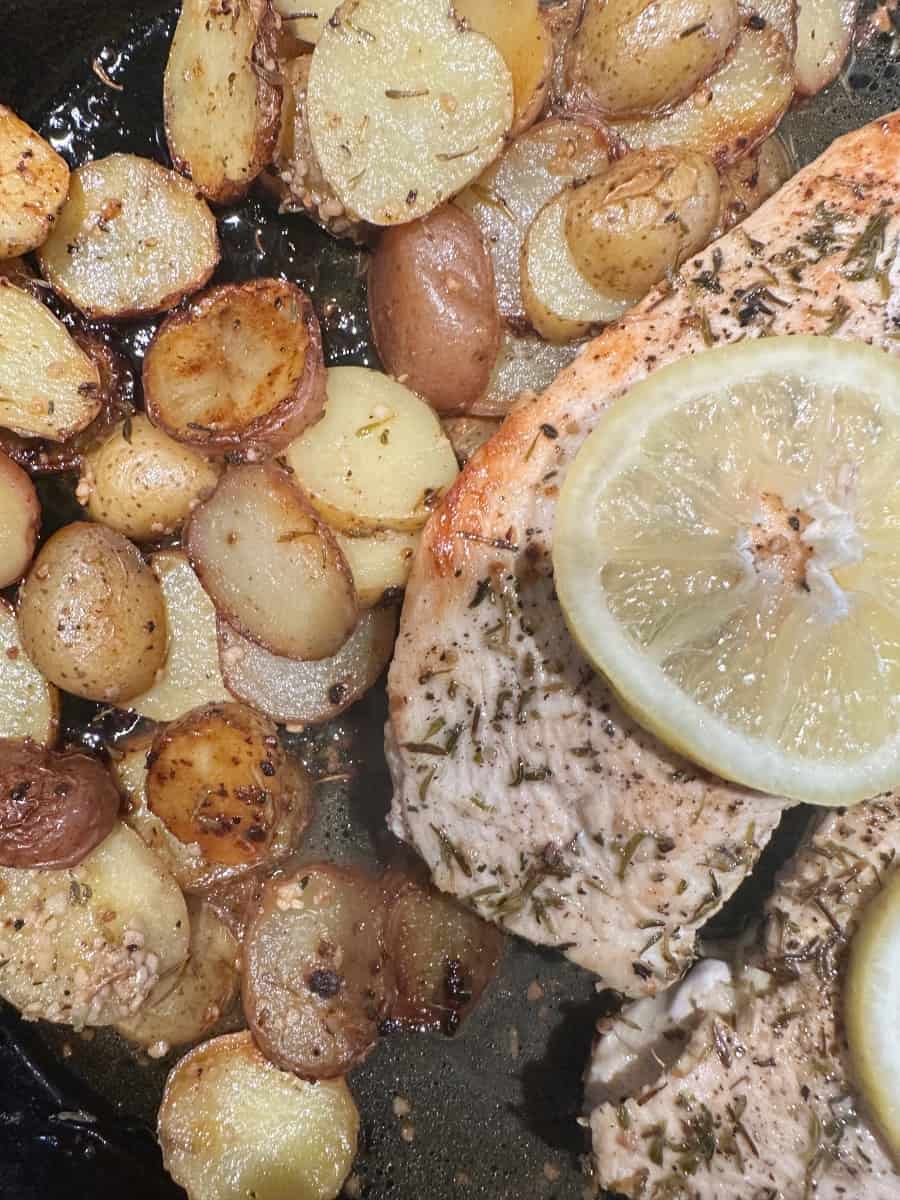 On my blog Living Large in A Small House, I may sometimes use affiliate links, which means a small commission is earned if you make a purchase via the link. The price will be the same whether you use the affiliate link or go directly to the vendor's website using a non-affiliate link. You can find my full Disclosure Policy HERE
Cast Iron Skillet Chicken and Potatoes Recipe
The beauty of this recipe is that everything cooks together in one pan, which means fewer dishes to wash and more time to enjoy your meal. The chicken is flavored with a few simple spices; garlic, thyme, kosher salt, and black pepper, and then seared to perfection in a hot cast-iron skillet. The potatoes are also cooked in the same skillet, absorbing all of the delicious flavors from the chicken and spices. The result is a hearty and flavorful meal that the whole family will enjoy.
Serve your Cast Iron Skillet Chicken and Potatoes hot, garnished with fresh thyme or fresh parsley if desired. This recipe is perfect for an easy weeknight dinner or a casual dinner party. Plus, with only one pan to clean up, you'll have more time to relax and enjoy your meal.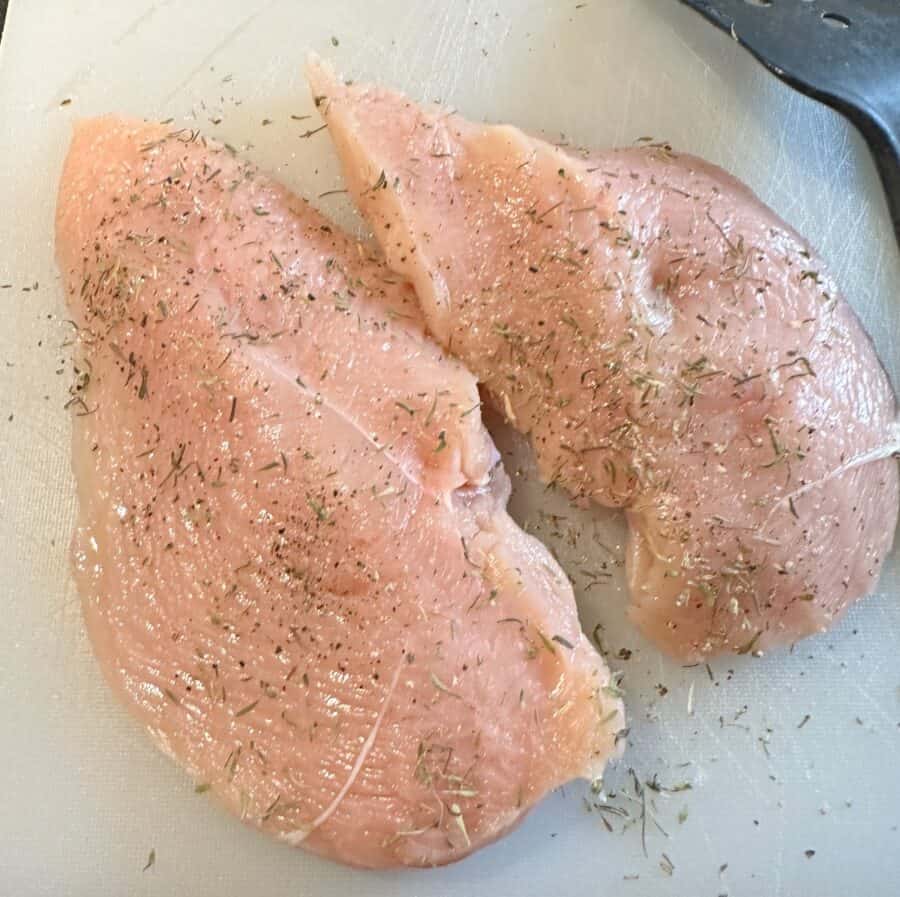 Main Ingredients
Boneless, Skinless Chicken
You will need boneless, skinless chicken breasts for this recipe. You can use either fresh or frozen chicken breasts. If using frozen chicken, make sure to thaw it completely before cooking. If you like crispy skin, you can use bone-in, skin-on chicken. It just takes longer to cook.
Some people prefer chicken thighs and they also would be a great way to prepare this one-pan chicken dinner.
I've made the recipe for two since it's just "Handy" and me at home. I use one chicken breast and butterfly it. It's the perfect amount for the two of us. Sometimes there is leftover chicken and you can store that in an airtight container. It's perfect for lunch the next day. You can easily double the recipe.
New Potatoes
New potatoes work best for this recipe as they are small and cook quickly. You can use any variety of potatoes for this recipe. I typically keep red potatoes or baby potatoes on hand and they work really well. Make sure to wash the potatoes before cooking and then slice them.
Another option would be to use sweet potatoes diced into bite-size pieces.
Garlic
I use 1 tablespoon of minced garlic. I'm a huge fan of minced garlic in the jar. It's such a time saver.
If you're looking for more ways to save time in the kitchen I have them for you HERE
Lemon
Lemon adds a tangy flavor to the dish. You will need half of one lemon for this recipe. Cut the lemon into slices. After you have seared both sides of the chicken you will place the lemon slices on top of the chicken breasts. The lemon juice from the slices cooks into the chicken
Thyme
Thyme is a fragrant herb that adds a delicious flavor to the dish. You can use either dried or fresh thyme for this recipe. If using fresh, strip the leaves from the stem and chop them finely.
That's it for the ingredients! With these simple ingredients, you can make a delicious and easy one-pan chicken and potato dish that is perfect for a quick weeknight dinner.
Instructions
Heat your skillet on medium-high heat and add 1/2 of the olive oil and 1/2 of the butter to the pan. While the butter is melting slice up your potatoes.
Crispy Potatoes
To get perfectly crispy potatoes, make sure you're using a hot skillet and don't overcrowd the pan. The butter combined with the olive oil is what makes these potatoes nicely browned and crispy. You can want to add the garlic to the pan once the butter has melted. Stir for just a few seconds and then add the sliced potatoes. Cook with cover on for 12 minutes, stirring 1/2 way through.
While the potatoes are cooking season your chicken on both sides with salt, pepper, and thyme.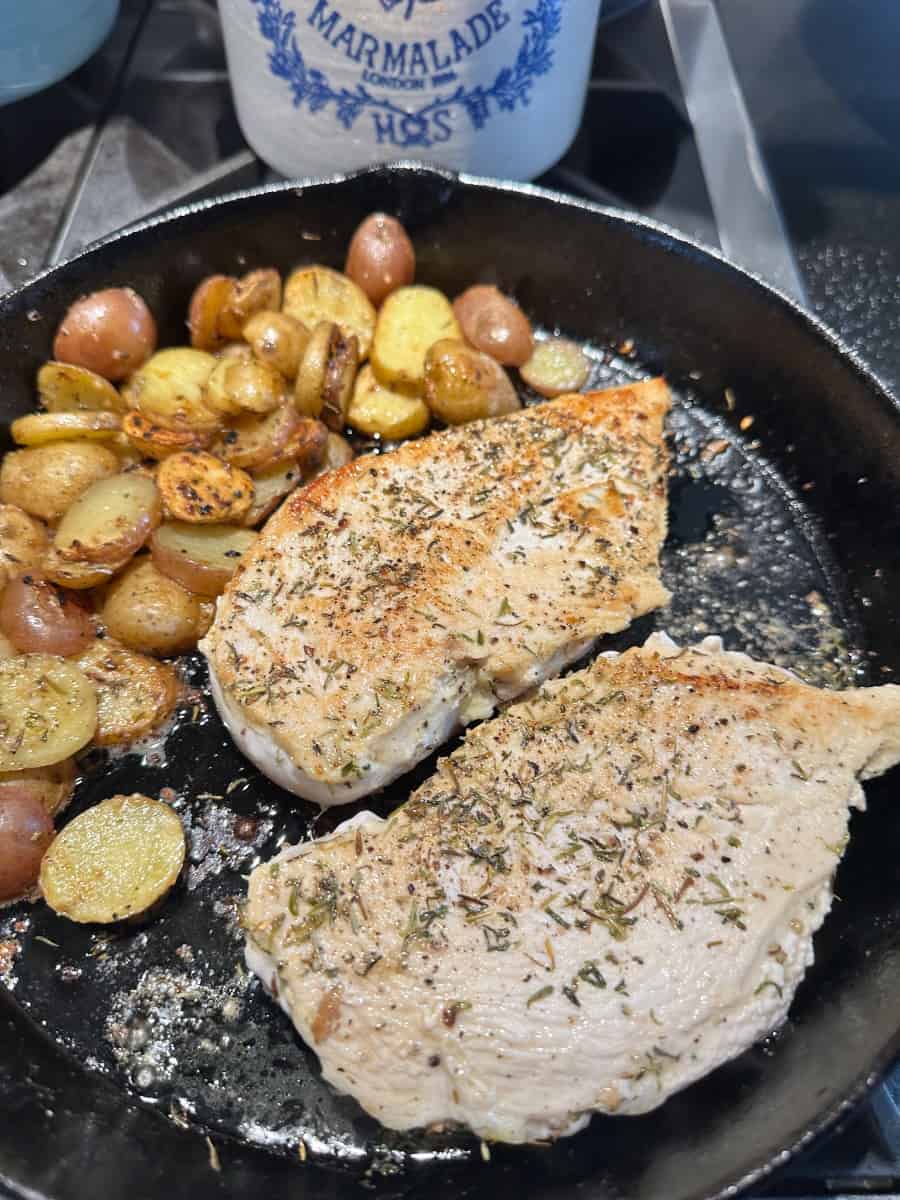 Juicy Chicken
Move the potatoes to one side of the pan and add the chicken breasts. Cook uncovered for 5 minutes then flip and top with lemon slice. Cover and cook for 10 minutes or until the chicken is done.
To keep your chicken juicy, You don't want to overcook it in the skillet. Once the chicken has reached an internal temperature of 170 degrees then it's done.,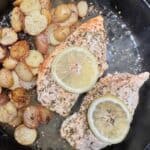 Print Recipe
Yum
One-Pan Cast-Iron Chicken with Potato
Cook delicious crispy potatoes and juicy chicken in less than 30 minutes
Ingredients
2

tbsp

olive oil

2

tbsp

butter

1

tbsp

minced garlic

1/2

pound

new or red potatoes

1

whole chicken breast

butterflied

1/2

tsp

Redmond Real Sea Salt

1/4

tsp

freshly ground black pepper

1

tsp

dried thyme

or 1 tbsp fresh thyme

1/2

lemon sliced

fresh thyme or parsley

for garnish
Instructions
Potatoes
Wash potatoes and cut into slices.

In a large cast iron skillet melt 1 tablespoon of butter with 1 tablespoon of olive oil over medium heat. Add the garlic and stir in for a few seconds then add the potatoes. Stir until the potatoes are nicely coated with oil, butter and garlic.

Spread potatoes into a single layer. Cover and cook for 10-12 minutes stirring once during this cooking time.
Chicken
While the potatoes are cooking season both sides of the chicken with salt, pepper, and thyme.

After the potatoes have browned push to one side and add the remaining 1 tablespoon olive oil and 1 tablespoon butter to the free side. Add the chicken breasts to the pan. Cook, uncovered for 5 minutes.

Flip chicken and top with lemon slices. Cover and cook for about 10 minutes or until chicken juices run clear. (internal temperature of 170°)
Serve
Serve the potatoes and chicken along with your favorite vegetable or a side salad for a complete meal.
Notes
If you choose you can add vegetables like beans, carrots, or broccoli to the pan when you add the chicken.
After you remove the chicken and potatoes from the pan you can also deglaze the caramelized drippings from the bottom of the skillet with a little white wine or chicken broth to make a light gravy.
My cast iron skillet didn't come with a cover but I happen to have one from my pots and pan set that fits. If you don't have a good cover for your cast iron skillet, you can use aluminum foil to cover your pan.
Nutrition
Calories:
448
kcal
|
Carbohydrates:
22
g
|
Protein:
27
g
|
Fat:
29
g
|
Saturated Fat:
10
g
|
Polyunsaturated Fat:
2
g
|
Monounsaturated Fat:
14
g
|
Trans Fat:
0.5
g
|
Cholesterol:
102
mg
|
Sodium:
825
mg
|
Potassium:
998
mg
|
Fiber:
3
g
|
Sugar:
2
g
|
Vitamin A:
418
IU
|
Vitamin C:
27
mg
|
Calcium:
46
mg
|
Iron:
2
mg
Yum

Cast Iron Skillet
If you're looking for a versatile and durable kitchen tool, look no further than your trusty cast iron pan or skillet. Not only is it a great tool for cooking up a wide variety of dishes, but it's also incredibly easy to clean and maintain.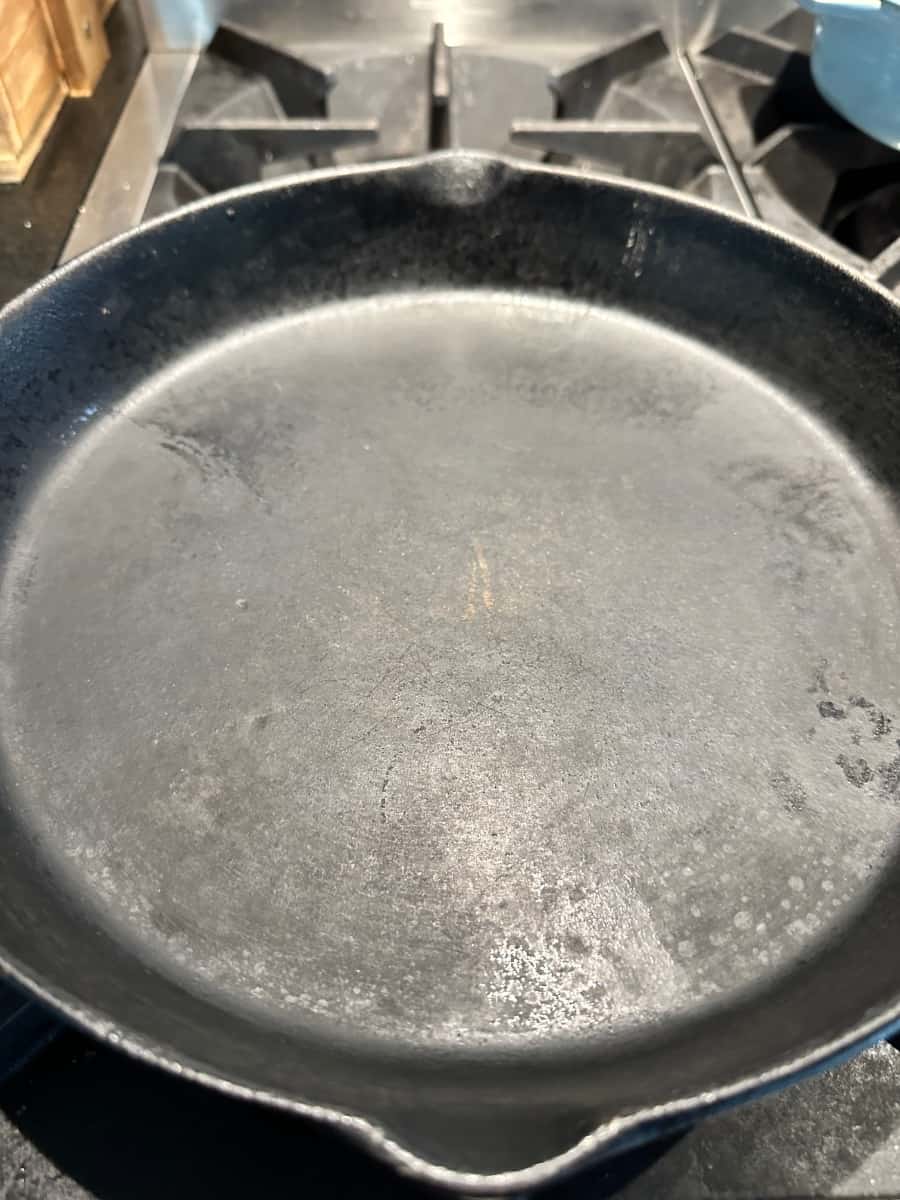 Here are some tips for using your cast iron skillet to make a delicious one-pan wonder chicken and potatoes recipe. If you don't have a cast iron skillet any large skillet will do. However, a small investment in a cast iron skillet will change your cooking game.
Purchase a quality cast iron skillet. It's a once-in-a-lifetime purchase as you never have to replace it.
Some come pre-seasoned which means that it already has a layer of oil or fat on the surface. Mine wasn't pre-seasoned so I had to apply a light layer of vegetable oil to the pan with a paper towel. Then put it on a high heat burner until it smoked then wipe the pan again with more oil on a paper towel. Be very careful not to burn your hand. The skillet will turn a dark color. Once this happens turn the heat off and allow the skillet to cool down.
Once you've seasoned your skillet you are ready to cook on it and the more you cook with it the more it "flavors" the pan. Some people only wash their cast iron with water. I use a little soap and a scrub brush then I let it dry. Occasionally, I put another coat of oil on it before I put it away.
Never put your cast iron skillet in the dishwasher.
In conclusion, your cast iron skillet is a versatile and durable kitchen tool that can be used to make a wide variety of dishes. By following these simple instructions, you can make a delicious one-pan chicken and potatoes recipe that's sure to impress your family and friends.
I also own a cast iron Dutch oven and in it, I make everything from chili to bread.
"People who love to eat are always the best people"
– Julia Child
Easy Weeknight Meal
Looking for an easy weeknight meal that's delicious and satisfying? Look no further than this One-Pan Wonder: Cast Iron Skillet Chicken and Potatoes Recipe! This recipe is perfect for busy weeknights when you don't have a lot of time to spend in the kitchen.
To make this recipe, all you need is a cast iron skillet, some chicken breasts, potatoes, and a few simple seasonings. The best part is that everything cooks together in one pan, so there's minimal cleanup involved.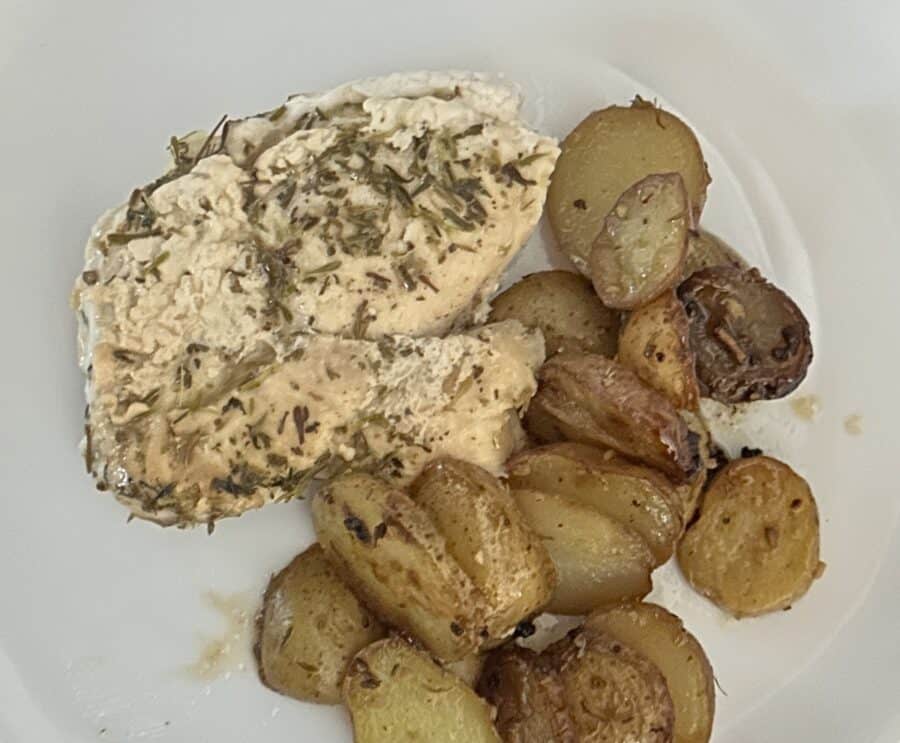 Once your One-Pan Wonder: Cast Iron Skillet Chicken and Potatoes Recipe is done, you can serve it up with a side salad or your favorite vegetable for a complete and satisfying meal. So next time you're looking for an easy weeknight meal, give this recipe a try! If you looking for another single pan recipe, you can also try my seafood medley. It's another great recipe that is really easy.
I promise that once you try this recipe it will be on regular rotation at your home. It's quick, it's easy and there is only one pan to clean.
Enjoy!
Peace and Love,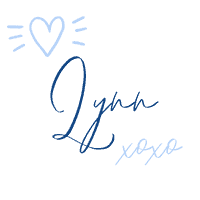 Frequently Asked Questions
What is the best way to prevent chicken from sticking to a cast iron skillet?
To prevent the chicken from sticking to a cast iron skillet, make sure that the skillet is well-seasoned before cooking. You can also heat the skillet before adding the chicken to ensure that it's hot enough to create a non-stick surface. Another tip is to avoid moving the chicken too much while it's cooking, as this can cause it to stick to the skillet.
Can I add carrots to the One-Pan Wonder recipe?
Yes, you can definitely add carrots to the One-Pan Wonder recipe. Simply chop some baby carrots into smaller pieces and add them to the skillet along with the potatoes. Carrots are a great addition to this recipe as they add extra flavor and nutrients. Another way to change up this recipe is to add green beans to the skillet with the chicken. Putting in some cherry tomatoes toward the end will give this a Mediterranean flavor. And of course, you can add any kind of fresh herbs and/or red pepper flakes to spice up this dish. I'm a go-with-your-gut cook so while this is a staple weeknight dinner for us, I switch it up quite a bit with flavors.
Why do some recipes call for adding lemon to roast chicken?
Adding lemon to roast chicken can help to enhance the flavor and add a subtle citrusy note. Lemon also helps to tenderize the chicken and keep it moist during cooking. Additionally, the acid in the lemon can help to break down any tough fibers in the meat, making it more tender and juicy.

Thanks for Following Along
If you enjoyed this post I hope you sign-up to be a friend of Living Large in A Small House! Then you won't miss any of the inspiration that is shared with you each week! You can also follow me on Instagram, Facebook, and YouTube. I share even more inspiration on Pinterest! You can listen to me chat on my Podcast

A great way to save this recipe is to save it to your Pinterest boards. You can find the pin button in the top left corner of the photo below. Also, don't forget to follow me on Pinterest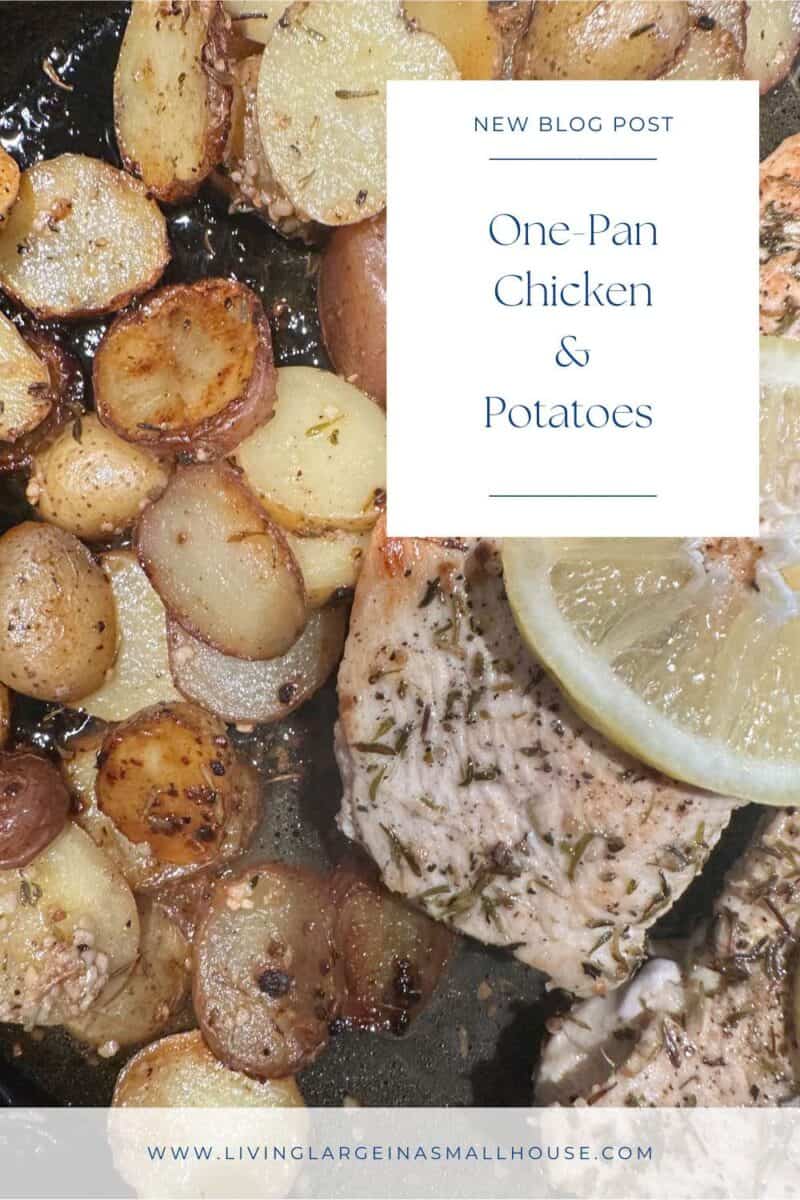 Are you ready to start organizing?
30-Day Cleaning & Organizing
Includes:
30 Page Guide
Tips & Tricks for Successful Organizing
Reproducible Charts, Calendars & Planners, and Worksheets