The Best Cajun Chicken Caesar Salad Recipe
Cajun Chicken Caesar Salad is one of my favorite meals.
It's the only salad that I can make as a meal that Handy will eat for dinner.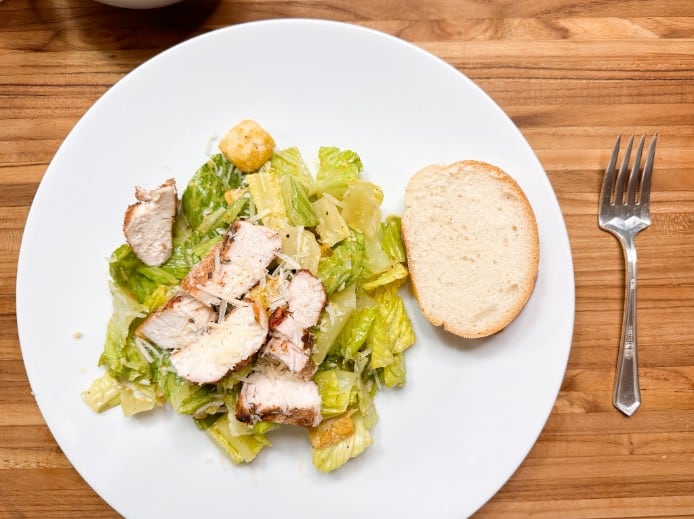 On my blog Living Large in A Small House, I may sometimes use affiliate links, which means a small commission is earned if you make a purchase via the link. The price will be the same whether you use the affiliate link or go directly to the vendor's website using a non-affiliate link. You can find my full Disclosure Policy HERE
Traditional Caesar Dressing
The dressing that I make is from watching waiters at restaurants prepare Caesar salad tableside. It's traditional and includes olive oil, Worcestershire sauce, crushed garlic, lemon juice, red wine vinegar, dijon mustard, anchovy paste, and egg yolk.
After I wash and cut up my crisp romaine lettuce into bite-sized pieces on my cutting board. Then put it in a salad spinner to get all the water out.
Before I spin the lettuce, I squeeze the juice of half a lemon over the lettuce and the spinner evenly distributes the lemon juice.
Romaine lettuce can sometimes be bitter and the lemon juice helps to cut that down.
Cajun Chicken Caesar Salad
A classic recipe just like they make in a high-end restaurant
Ingredients
4

cups

fresh romaine lettuce

1/4

cup

olive oil

2

tsp

minced garlice

2

tsp

Worcestershire Sauce

2

tsp

red wine vinegar

1

tsp

dijon mustard

optional

1

tsp

anchovy paste

1

egg yolk

1/2

tsp

Redmond Real Sea Salt

1/4

tsp

pepper

1/2

cup

croutons

You can add more or less

1/4

cup

freshly grated parmesan cheese
Instructions
Chicken
Brush chicken breasts with olive oil and then coat both sides with cajun seasoning.

Bake in a baking dish in the oven at 375° for 20 minutes. You can also grill on medium heat for 20 minutes. Timing may be different depending on the size of the breasts or tenders. You just want to make sure that you have an internal temperature of 165°
Lettuce
Cut off the ends of a head of romaine lettuce

Rinse under cold water and dry on a towel or paper towel.

Cut with a sharp knife into bite-sized pieces. Then put it into a salad spinner to remove water. If you don't have a spinner, just dry it with a paper towel.
Dressing
Add olive oil, garlic, mustard, Worcestershire sauce, red wine vinegar, anchovy paste, lemon juice, egg yolk, and salt and pepper to a large bowl.

Whisk until well combined.
Assembling the Salad
Add the lettuce, croutons, and parmesan cheese to the dressing, and toss the lettuce until everything is well coated with dressing.

Top your salad with chopped chicken.
Notes
I juice the lemon over the lettuce before I spin it. You can just add it to the dressing if you aren't using a spinner. The anchovies, parmesan, and croutons are optional but in my opinion, make this salad classic.
Nutrition
Calories:
191
kcal
|
Carbohydrates:
6
g
|
Protein:
5
g
|
Fat:
17
g
|
Saturated Fat:
3
g
|
Polyunsaturated Fat:
2
g
|
Monounsaturated Fat:
11
g
|
Cholesterol:
54
mg
|
Sodium:
531
mg
|
Potassium:
174
mg
|
Fiber:
1
g
|
Sugar:
1
g
|
Vitamin A:
4212
IU
|
Vitamin C:
3
mg
|
Calcium:
109
mg
|
Iron:
1
mg
Yum
Cajun Seasoning Mix
A mixture of spices that gives food a spicy smoky flavor
Instructions
Mix all ingredients together.
Nutrition
Calories:
17
kcal
|
Carbohydrates:
3
g
|
Protein:
1
g
|
Fat:
0.5
g
|
Saturated Fat:
0.1
g
|
Polyunsaturated Fat:
0.2
g
|
Monounsaturated Fat:
0.1
g
|
Sodium:
1166
mg
|
Potassium:
90
mg
|
Fiber:
1
g
|
Sugar:
0.3
g
|
Vitamin A:
1062
IU
|
Vitamin C:
1
mg
|
Calcium:
20
mg
|
Iron:
1
mg
Yum
Preparing the Cajun Chicken Breasts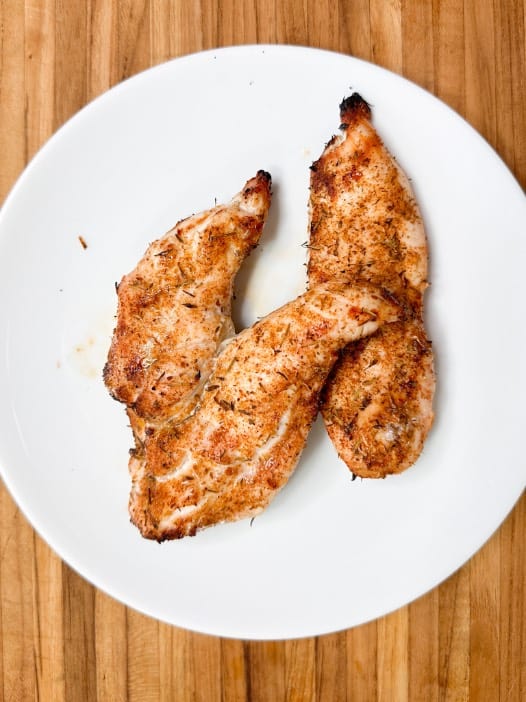 I use chicken breasts, chicken strips, or chicken tenderloins; depending on what I have in the freezer.
I brush some olive oil on both sides of the breasts and then coat them with cajun seasoning and then let them sit for a while to absorb the flavors.
You can use a store-bought cajun spice or use your own spice mixture. I make my own to eliminate the preservatives and extra stuff that I don't want in my diet. You can probably find some pretty clean spices out there, you just need to read the labels.
Depending on the weather I will either bake them in the oven at 375 degrees for 15-20 minutes or put them on the grill for the same amount of time. You want the internal temperature to be 165 internal degrees.
Putting the Salad Together
Once I've prepared the dressing in the bottom of a large salad bowl, I add the lettuce then croutons and freshly shredded parmesan cheese. Then I mix everything together and let sit while the chicken breasts are cooling.
I like my dressing to be on my salad for a bit. Some people prefer to mix up their lettuce and dressing and just add the croutons and parmesan to the top of the salad.
Once the chicken breasts are cooked and cooled then slice them into bite-sized pieces. If this is our meal, I put enough salad on each plate for a dinner salad portion and then top it with the chicken breast.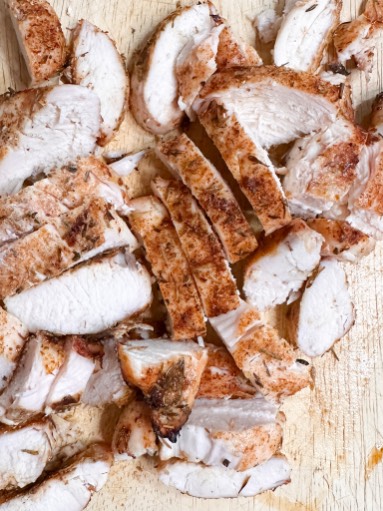 If you are preparing this as a side dish then you can serve it on individual salad plates or in a small bowl. You can also forgo the chicken if you just want the Caesar Salad.
Things in My Kitchen

Homemade Croutons
Making homemade croutons is easy and a great way to use left-over bread. I always seem to have bread that is not bad but maybe a day too only. You can cut that up into 1/2-inch squares, toss with a tablespoon of olive oil (maybe a bit more) and put them in a single layer on a baking sheet. Bake in a 350-degree oven until golden brown. I turn them every few minutes so they are evenly baked. It doesn't take long at all.
Let them cool and then store them in an air-tight container. I put them in the refrigerator or even in the freezer if I have enough that I know won't get used in a week or so.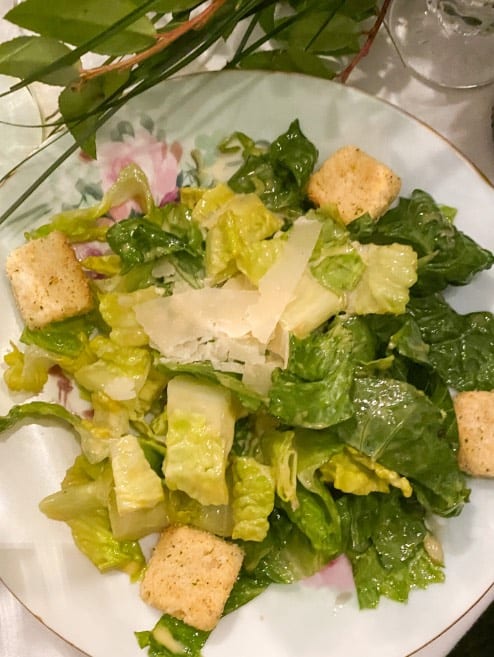 Making your own Dressing for a Delicious Salad
I like to make my own dressings because they just taste fresher to me and I know what is in them. Making Caesar salad is an easy salad for me because I've been making it for so long. It's probably one that you have to try a few times. You might want to adjust the ingredients based on your own taste. Honestly, when I'm making it, I never measure anything, it's all done by eyeballing it. My salad dressing is always a little different each time.
Some people might like a bit more red wine vinegar if they like a more acid flavor. I tend to go a little heavy on the Dijon mustard as we like that mustard taste. When you're playing around with spices, you can also add red pepper or cayenne pepper if you would like it to be spicy.
I don't always put anchovy paste in my salad, especially when I'm serving it to guests. It's definitely an acquired taste. I personally love it and if I have whole anchovies I will mash a few of those in the bottom of my bowl to start my dressing. I also put some whole anchovies on the top of my salad.
Some of my other favorite salads and homemade dressings can be found HERE.
My Son-In Laws Caesar Salad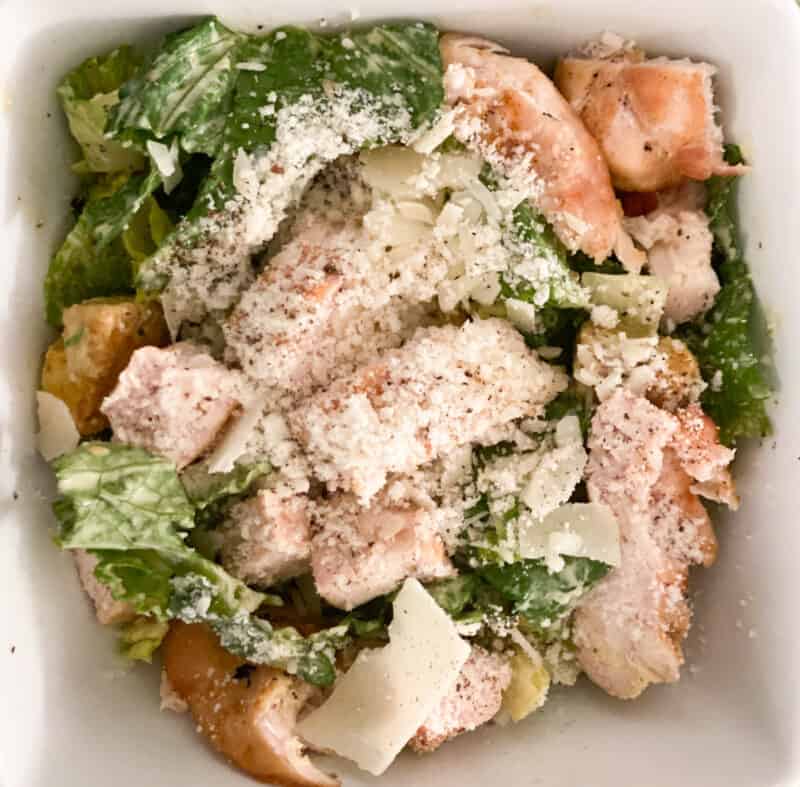 My Son-In-Law is quite a good cook. He made us the best chicken Caesar salad for Annie's bridal shower.
I followed him around with my pen and paper. Doing my best to get things exactly as he didn't measure anything.
The difference between my dressing and his was that he processed his in a Hamilton Beach Power Elite Blender with 40oz Glass Jar and 3-Cup Vegetable Chopper, 12 Functions for Puree, Ice Crush, Shakes and Smoothies, Black and Stainless Steel (58149)" target="_blank" rel="noreferrer noopener nofollow">blender) while I just whisk my ingredients together. Blending the ingredients creates a very creamy dressing.
The Chicken
We started with grilling some chicken breasts that were just rubbed with a bit of olive oil. We then seasoned them with seasoning salt and cayenne pepper. (A very easy blackened chicken alternative). .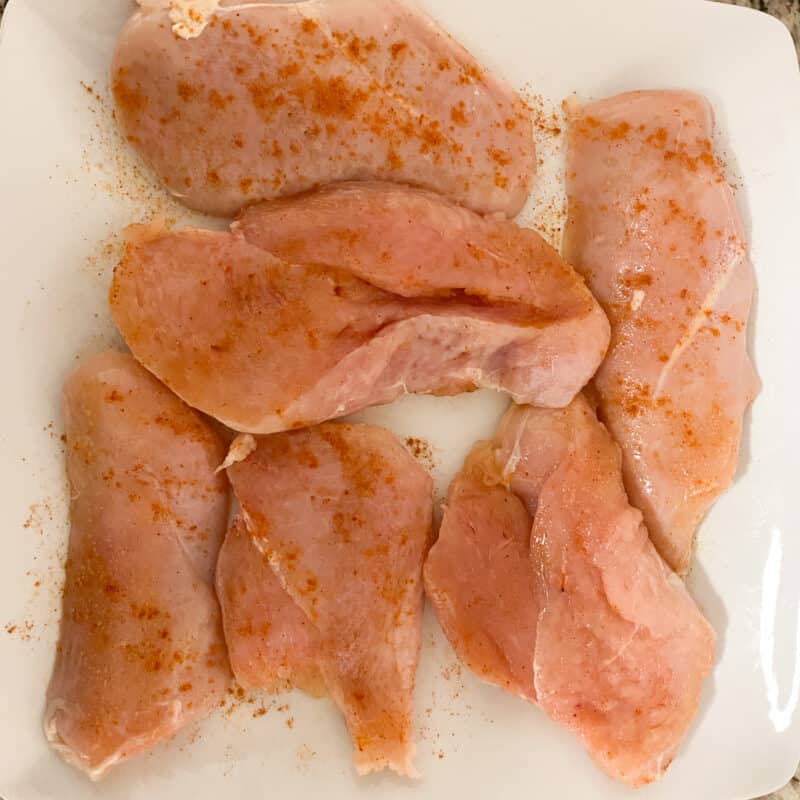 While the chicken breast was cooking we cut the ends off of two heads of romaine. Then rinsed and set to dry on a paper towel.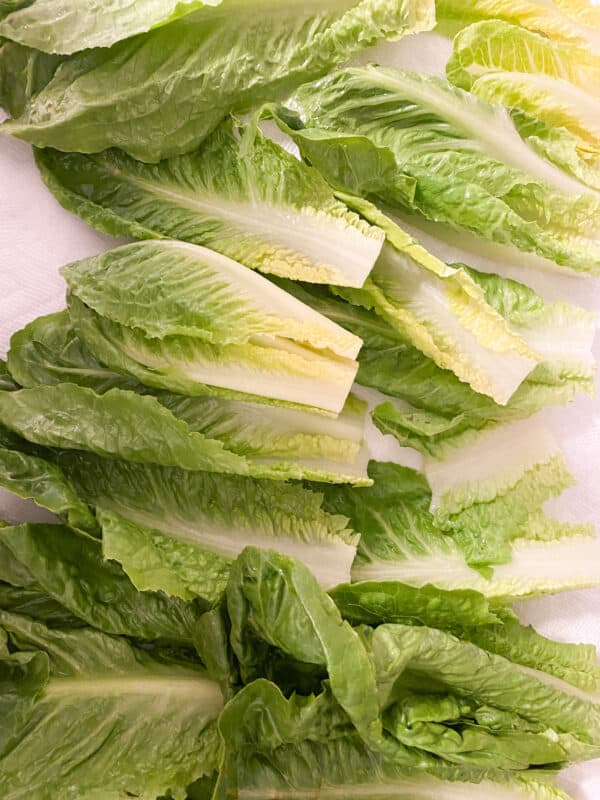 Then we prepared the dressing and tossed all the ingredients together.
Chicken Caesar Salad
Caesar Salad with Chicken and Creamy Dressing
Ingredients
Bake or Grilled Chicken Breast
4

chicken breasts

olive oil

cajun seasoning

(to taste & optional)

salt & pepper

(to taste & optional)
Salad Dressing
1/2

lemon, juiced

1

tbsp

red wine vinegar

2

tbsp

yellow mustard

2

cloves garlic, minced

1

egg yolk

1/2

tsp

pepper

1/2

tsp

salt

1

can

2 oz. anchovies drained

(can use less or eliminate if you like)

3/4

cup

extra virgin olive oil
Salad
2

heads

romaine lettuce

1

cup

croutons

1

cup

freshly grated parmesan Cheese

divided in half
Instructions
Brush chicken breast with olive oil on both sides and sprinkle with cajun seasoning (Optional)

Bake chicken breast in oven at 350 degrees for 20 minutes until cooked through. Let chicken rest.
Dressing
While chicken is cooking; In a small mixing bowl, whisk together lemon juice, vinegar, mustard, garlic, egg yolk, and spices.

Add anchovies to a food processor and add a little bit of lemon juice mixture. Pulse until almost smooth and then add the remainder of the lemon juice mixture and pulse again.

When this mixture is well combined, with the processor on, slowly add the olive oil until a creamy dressing consistency. If necessary, add a bit more oil.
Putting Salad Together
Tear or chop up the lettuce and add to a large bowl with croutons and 1/2 of grated cheese. Add dressing and toss until completely coated.

Serve salad topped with chicken and additional parmesan if preferred
Nutrition
Calories:
567
kcal
|
Carbohydrates:
12
g
|
Protein:
45
g
|
Fat:
38
g
|
Saturated Fat:
8
g
|
Polyunsaturated Fat:
4
g
|
Monounsaturated Fat:
23
g
|
Trans Fat:
0.02
g
|
Cholesterol:
148
mg
|
Sodium:
1093
mg
|
Potassium:
1167
mg
|
Fiber:
5
g
|
Sugar:
3
g
|
Vitamin A:
18402
IU
|
Vitamin C:
11
mg
|
Calcium:
310
mg
|
Iron:
4
mg
Yum
Chicken Ceasar Salad is such a great summertime meal. It's that time of year when we enjoy an easy light meal for dinner.
I've been on the search for new recipes. While this is not new to us the dressing is different. I just loved the creaminess of it. This is also a 30-minute meal. If you make the dressing and prep the lettuce while the chicken is baking, you have a meal in under a half-hour. Serve with some crusty French bread and a cold glass of Pinot Grigio or Rose wine. Enjoy!
If you're looking for another 30-minute or less meal then you might also like this incredibly easy chicken recipe. You can find it HERE
Peace and Love,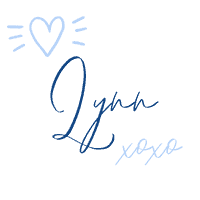 Thanks for Following Along
If you enjoyed this post I hope you sign-up to be a friend of Living Large in A Small House! Then you won't miss any of the inspiration that is shared with you each week! You can also follow me on Instagram, Facebook, and YouTube. I share even more inspiration on Pinterest! You can listen to me chat on my Podcast

A great way to remember this article is to save it on one of your Pinterest boards. You can find the pin button in the top right corner of the photo below. Also, don't forget to follow me on Pinterest