How to Make a Beautiful Easter Tablescape Very Inexpensively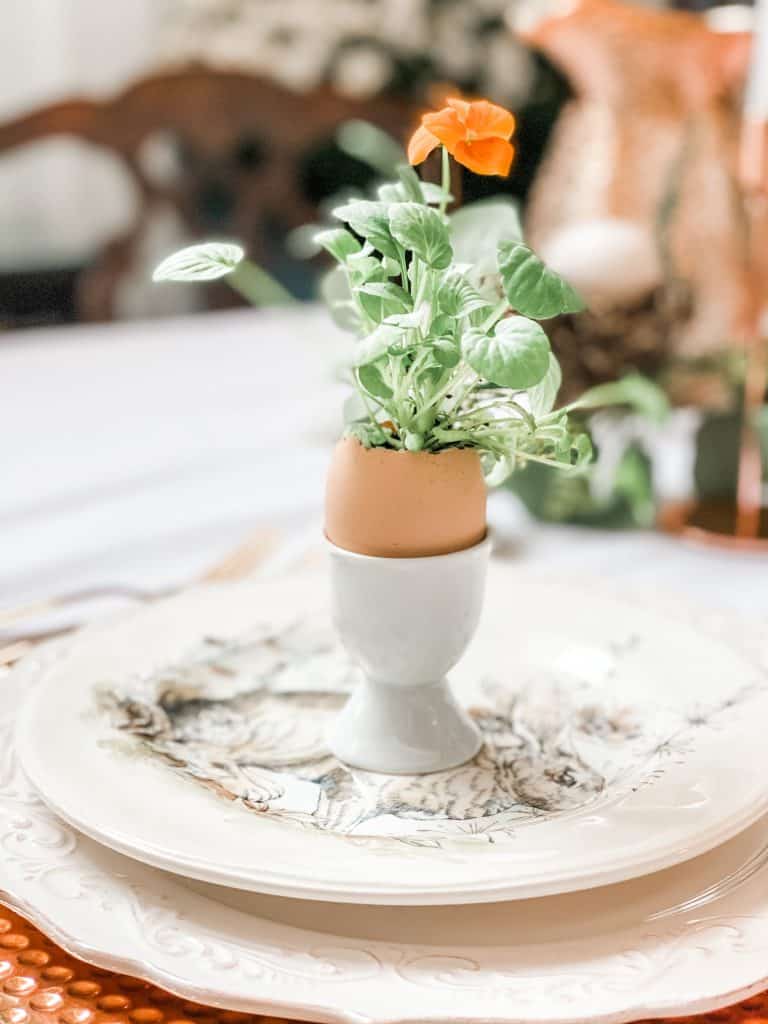 I love beautiful tablescapes and I'm going to show you how to make a beautiful Easter tablescape, very inexpensively. The first layer for me is a tablecloth. I purchase my tablecloths through efavormart. They have poly-cotton tablecloths that are beautiful and extremely inexpensive. They look really nice however, if they get a stain or candle wax on them, I don't feel like I'm breaking the bank to replace them. In fact, I always keep a second tablecloth on hand.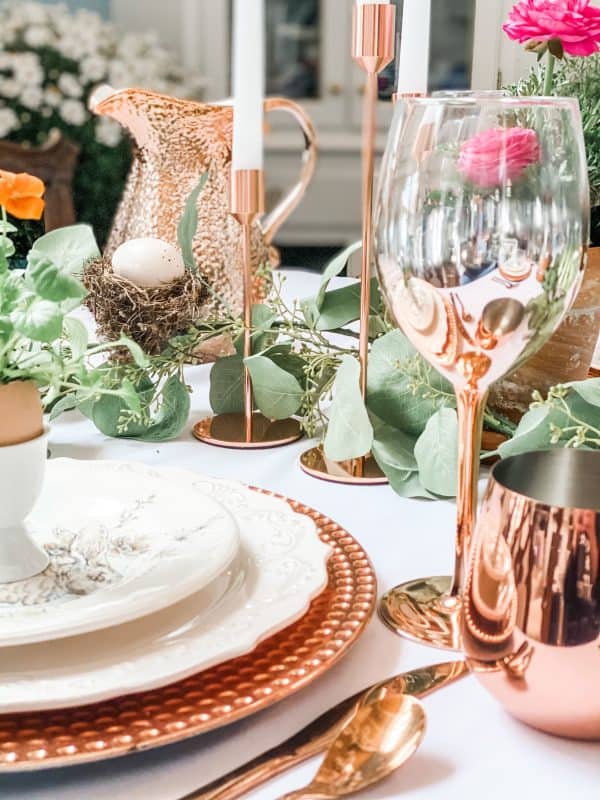 Next, I use a beautiful rose gold charger that I got from Dollar Tree. Order your's today for quick delivery to your closest Dollar Tree location. I then place a white plate on top of that. I love using white plates as my base because then I can easily switch out the salad plate for any occasion. For Easter, I'm using a plate that I got from Pier 1 several years ago. If you don't have something like this in stock, I've seen really cool YouTube videos where folks have made cute salad plates using a Dollar Tree glass plate, scrapbook paper, or fabric and Mod Podge. I'm actually going to try this next week and I promise, I will share it with you.
Then I used my faux eucalyptus garland down the center of my table and put my Trader Joe flowers in glass vases. Again, these vases are available for $1 at Dollar Tree.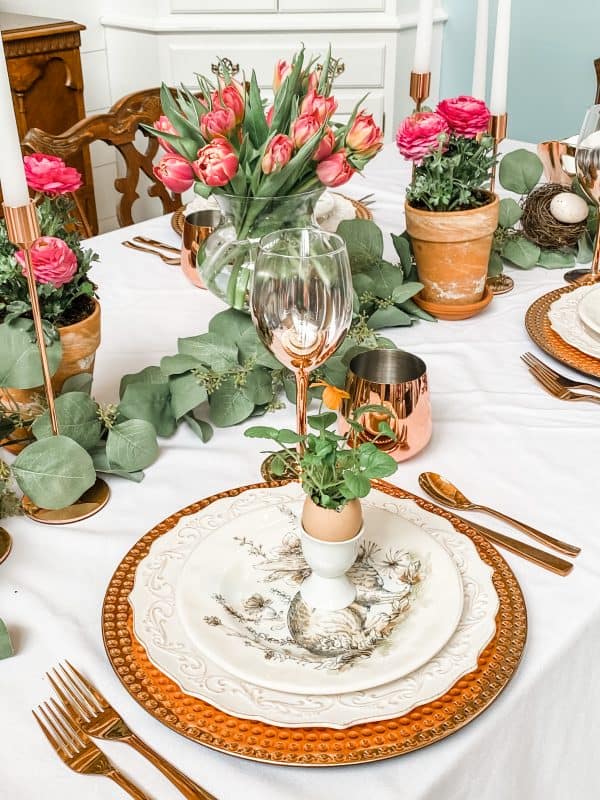 I popped some flowers from our local nursery into some old terra cotta pots and made the cutest little pansy holders with eggshells from our chickens and some ceramic egg cups that I got a few years back at World Market for $1.
This year's Easter Plans
Two of my three kids will be home for Easter this year. We haven't had that many family members around our table since pre-covid. I hope you enjoyed how to make a beautiful tablescape very inexpensively.
I can't wait to share with you my Easter brunch menu and recipes on my Saturday post!
Peace,