Brunch Menu to Make Ahead for Spring
Are you looking for a brunch menu to make ahead for spring holiday events? We are actually having our Easter brunch on Saturday. Our kids have to fly back home on Sunday and we want to really enjoy the day.
These brunch recipes were specifically chosen because you can make most of them ahead of time! Spring is a time of awakening and this menu also has some fresh and reviving flavors.
On my blog Living Large in A Small House, I may sometimes use affiliate links, which means a small commission is earned if you make a purchase via the link. The price will be the same whether you use the affiliate link or go directly to the vendor's website using a non-affiliate link. You can find my full Disclosure Policy HERE
Brunch Menu to Make Ahead for Spring
Entertaining is so much easier when you are organized and plan ahead. This outline can be revised based on your schedule and menu.
Monday

Create Grocery List & Grocery Shop

Tuesday
Wednesday

Make Muffins and Freeze
Boil Eggs – refrigerate
Set Table

Thursday

Take roast out of freezer
Cook Bacon (lightly done) – refrigerater

Friday

Prep Deviled Eggs
Season Roast annd put back in refrigerator
Take Shrimp & Muffins out of freezer – put in refrigerator
Put together Egg Bake – refrigerator
Purchase Flowers & Fresh Berries
Spot Clean Bathrooms, Kitchen Floor, Counters, Stove Top & Skin

Saturday

Set-up Mimosa & Coffee Bar
Rinse Fresh Berries
Take shrimp, muffins, roast and bacon out of the refrigerator
Arrange Shrimp Cocktails, Deviled Eggs, Berrries, and Muffins on serving dishes

45 Minutes before serving

Put roast on the grill
Take egg bake out of the refrigerator and put into the oven
put bacon in a foil pack and add to the oven the last 15 minutes

Serve
There is a series about Ease of Entertaining on this blog. You can start with Part 1 HERE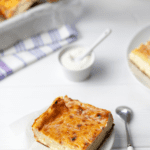 Print Recipe
Yum
Egg & New Potato Bake
Ingredients
1

pound

new potatoes, diced into small cubes

1

cup

shredded cheddar cheese

1

cup

shredded gruyere cheese

8

eggs

1/4

cup

cream

3/4

cup

sour cream

1

tbsp

dijon mustard

1

tbsp

fresh thyme, minced

2

tbsp

fresh chives, minced

1

tsp

salt

1

tsp

pepper
Instructions
Spray a 9 x 12 casserole dish with cooking spray

Spread potatoes evenly on the bottom of the casserole dish and then cover evenly with the cheeses

Whisk the eggs together in a large mixing bowl, and to that add the cream, sour cream, mustard, and spices. Mix together well.

Pour egg mixture over the potatoes and cheese

Bake for 45 minutes until nicely browned and set in the middle
Notes
You can also add bacon, sausage, or ham to this recipe. You can also add onions, and/or peppers. It's the perfect base for any type of egg casserole you want to build.
Yum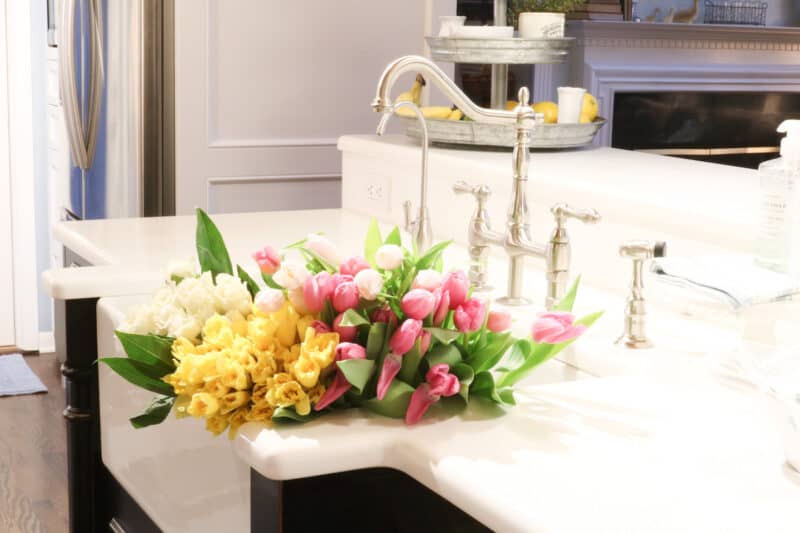 "The Day that the Lord created Hope was probably the same day that he created Spring"
– Bernard Williams
More Brunch Recipes
My friend Michele from Vintage Design Homes has three different deviled egg recipes and they all sound amazing. She also shares how to make the perfect hard-boiled egg and also the cutest way to serve deviled eggs. You can find her post HERE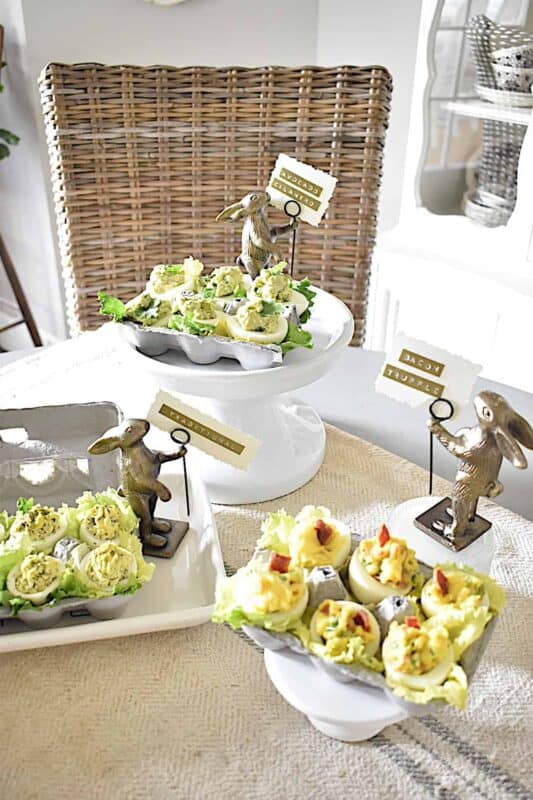 Rosemary at My Home and Travels shares her crockpot ham recipe. You can find it HERE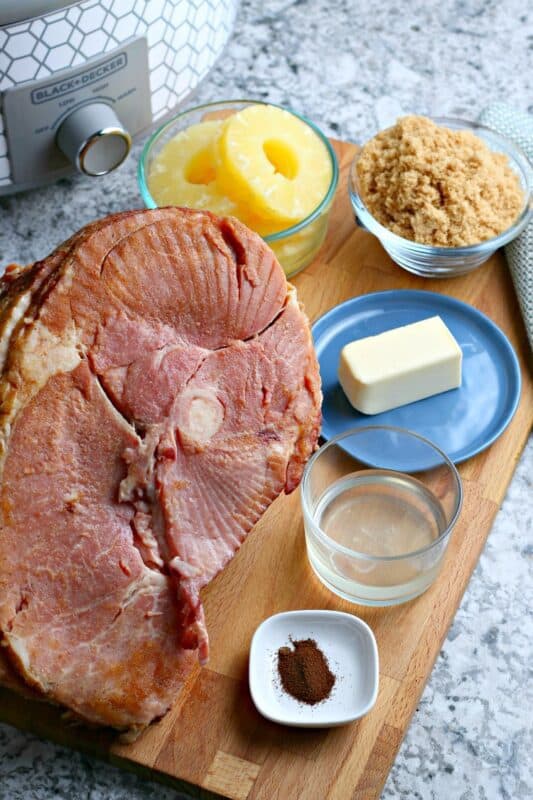 Things You Need to Serve a Brunch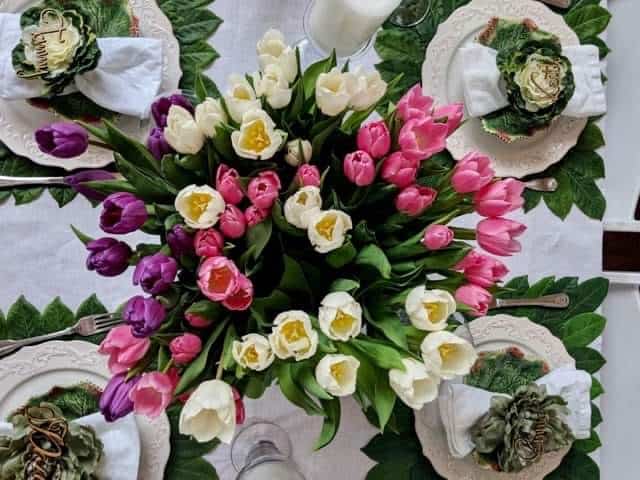 Entertaining is supposed to be a joyful experience for both you and your guests. The more you can do ahead of time, the easier your day will be.
Peace,
Another Easter Brunch Menu HERE