The Best Menu Ideas for Easter Sunday Brunch
Now is the time to plan the menu for Easter Sunday Brunch.
Easter morning can be a very busy time. Especially if you have little ones and you are heading out to church.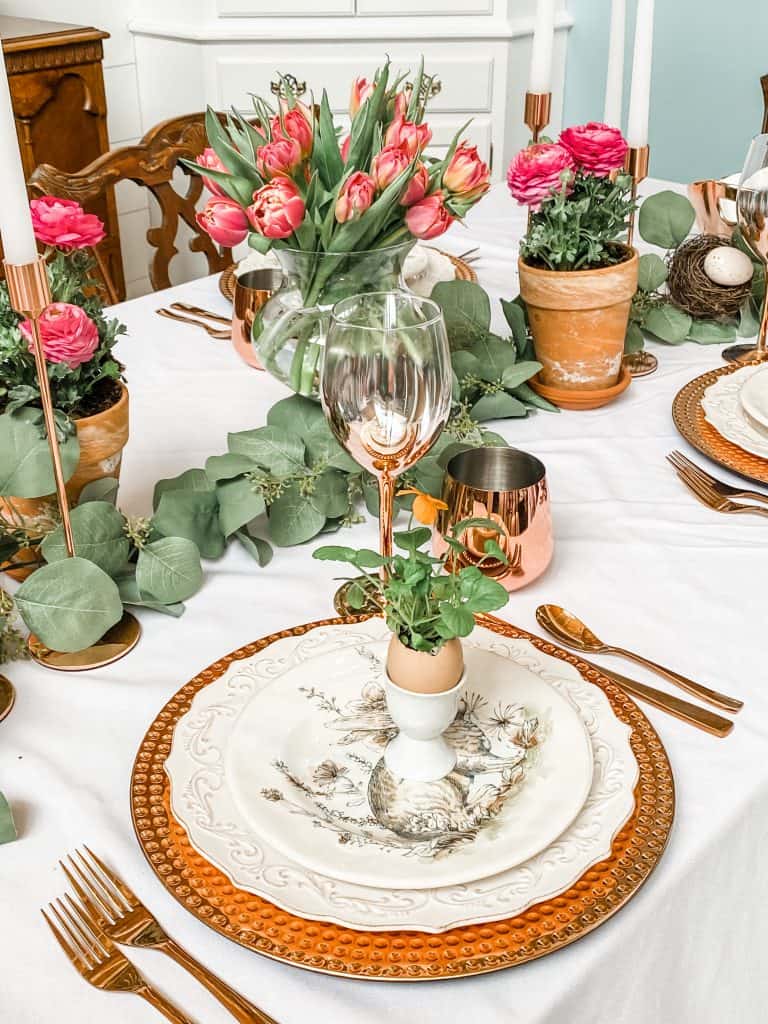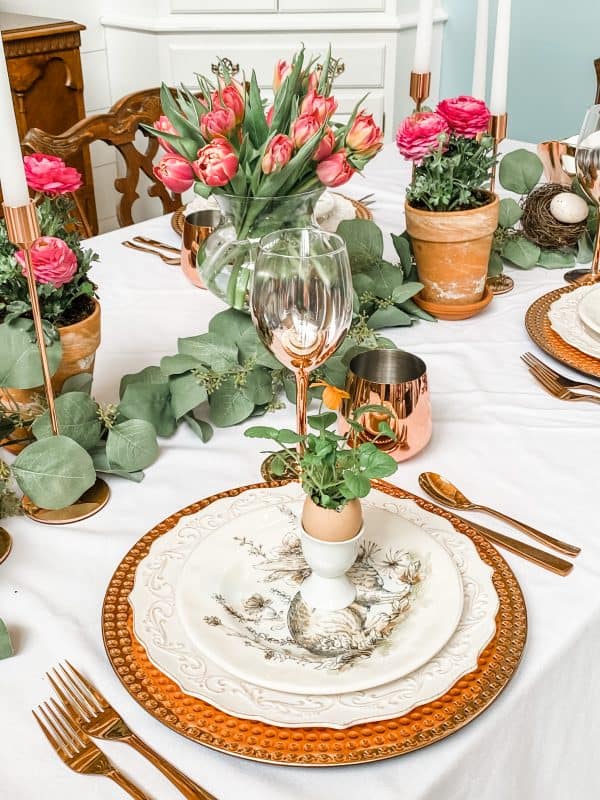 On my blog Living Large in A Small House, I may sometimes use affiliate links, which means a small commission is earned if you make a purchase via the link. The price will be the same whether you use the affiliate link or go directly to the vendor's website using a non-affiliate link. You can find my full Disclosure Policy HERE
Last week I posted my budget-friendly brunch tablescape. Whether you are like me and plan the table first and then the menu or vice versa; I've got you covered.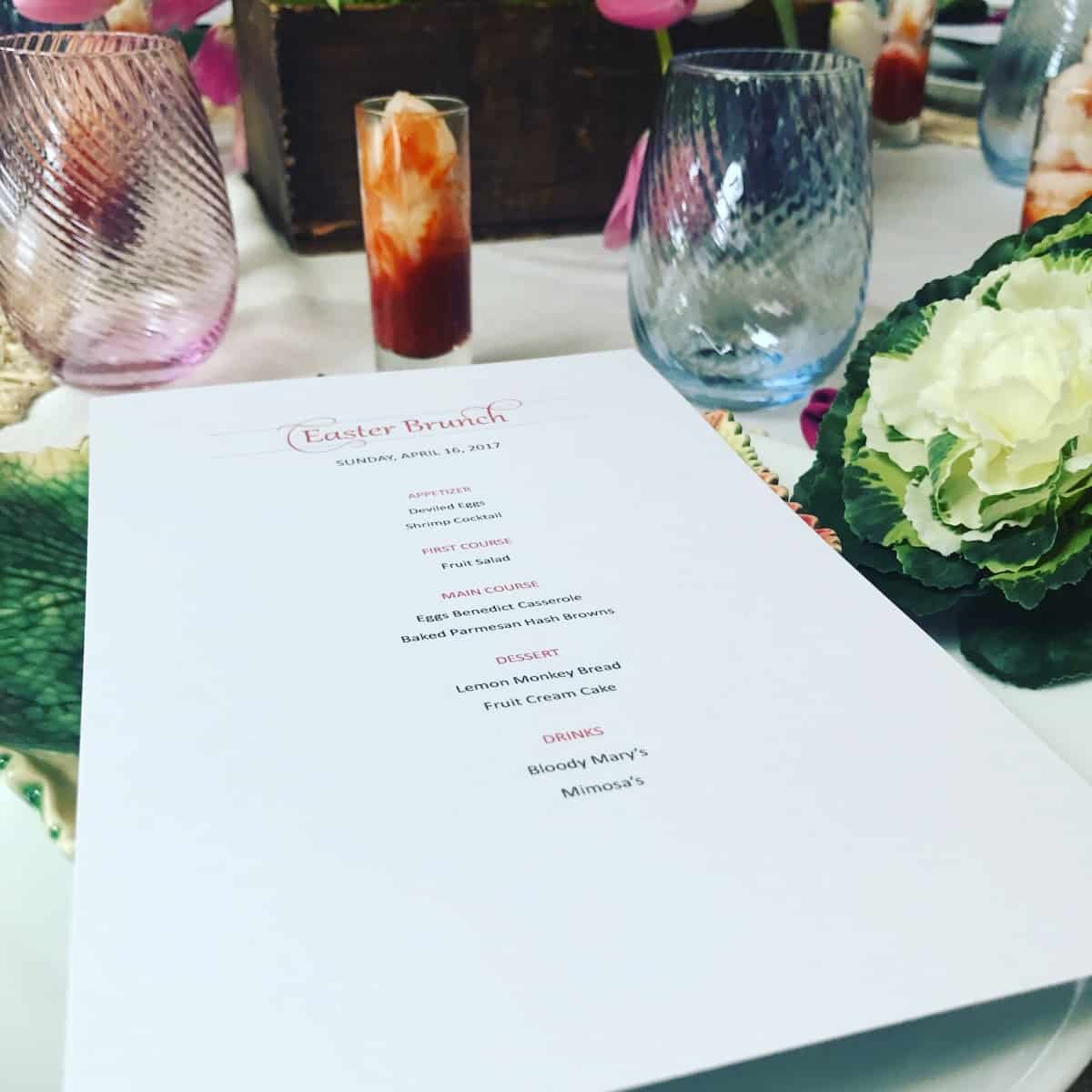 Favorite Easter Brunch Recipes
My easter brunch menu always includes make-ahead casseroles. The best part of breakfast casseroles is they are easy recipes with simple ingredients.
You can prepare them the day before and pop them in the oven. My basic egg casserole is some type of bread, croissant, crescent rolls, or buns, covered with an egg and milk mixture.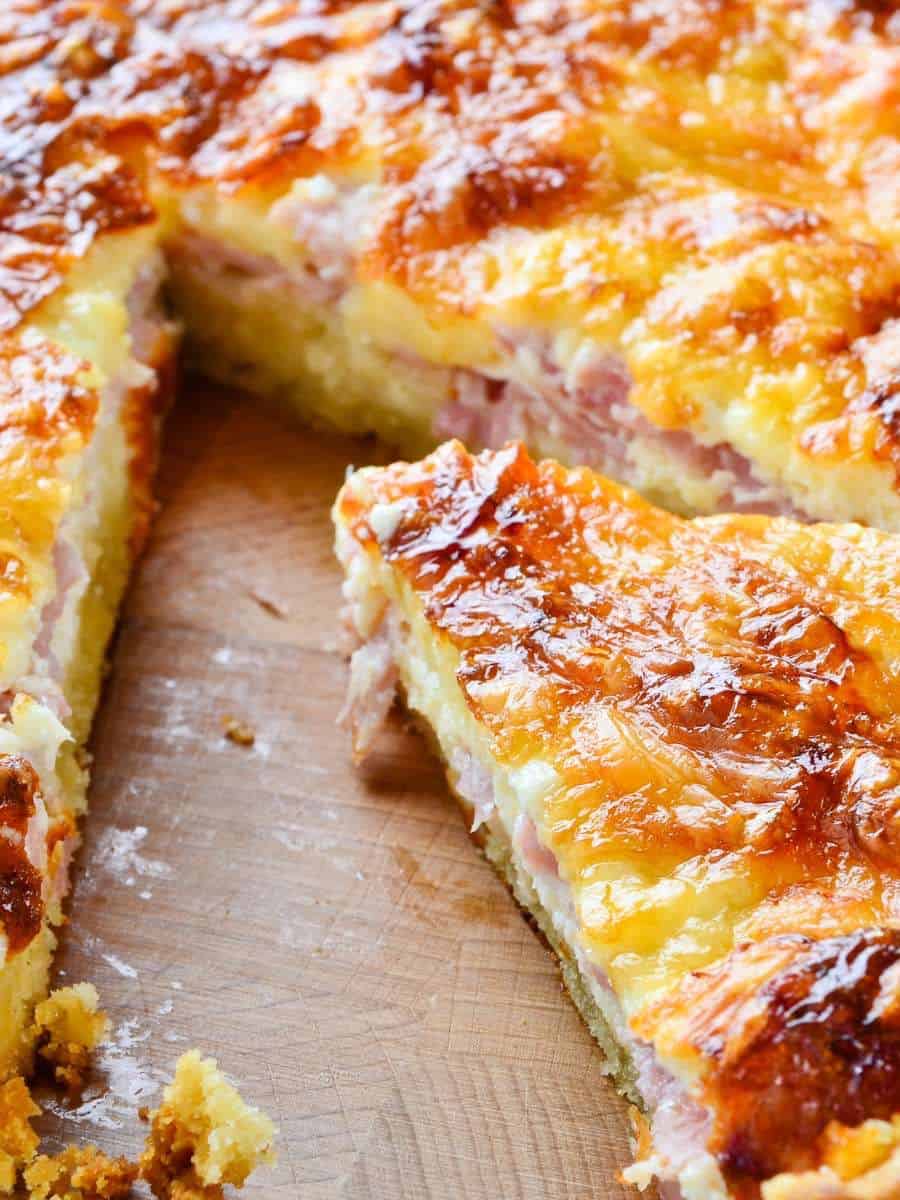 Using potatoes instead of bread can also be done. A base with tater tots, hashbrowns, or thinly sliced potatoes would taste amazing.
You can then add any type of meat. We prefer ham but other options might be bacon or sausage.
Vegetables are also a wonderful addition. Great additions would be spinach, asparagus, green onions, cherry tomatoes, bell peppers, or yellow onions.
Another perfect addition is shredded cheddar cheese but you can also add parmesan cheese, or crème fraîche for a creamy, cheese flavor.
Don't forget to add some fresh herbs like thyme or rosemary for that fresh-from-the-garden taste.
The beauty of these make-ahead dishes is that the entire dish is Easter breakfast. You can add sides but you don't have to!
If you're looking for a sweet vs savory dish, here is a recipe for a French toast bake that sounds so yummy.

Egg & Ham Casserole
Make-Ahead Breakfast Casserole which is perfect for an Easter Brunch
Ingredients
1

loaf

white bread

2

cups

grated cheddar cheese

2

cups

diced ham

6

eggs

2

cups

milk

1

tsp

salt

1

tsp

black pepper

1/4

cup

melted butter
Instructions
Cut the crust off the bread and cube. I do it in piles of 4-5 slices and cut the crust off the bread with a serrated knife. Then I cut the slices into cubes. Discard the heels of the bread.

Grease the 9 x 12 casserole pan. Layer bread, cheese, and ham. In a large bowl mix the eggs, eggs, salt, and pepper. Pour over the bread, cheese, and ham. Cover with plastic wrap and then foil. Refrigerate overnight.

In the morning pre-heat the over to 400°.

Take the plastic wrap and foil off the casserole and evenly pour the melted butter over the whole casserole.

Make a tent with the foil over the pan. Bake for 45 minutes.
Notes
You can substitute the ham with bacon, browned sausage, or other meat that you like. 
You can also substitute the cheddar cheese with another type of cheese or a combination of cheeses. 
Yum
The Perfect Side Dish for Your Easter Brunch Menu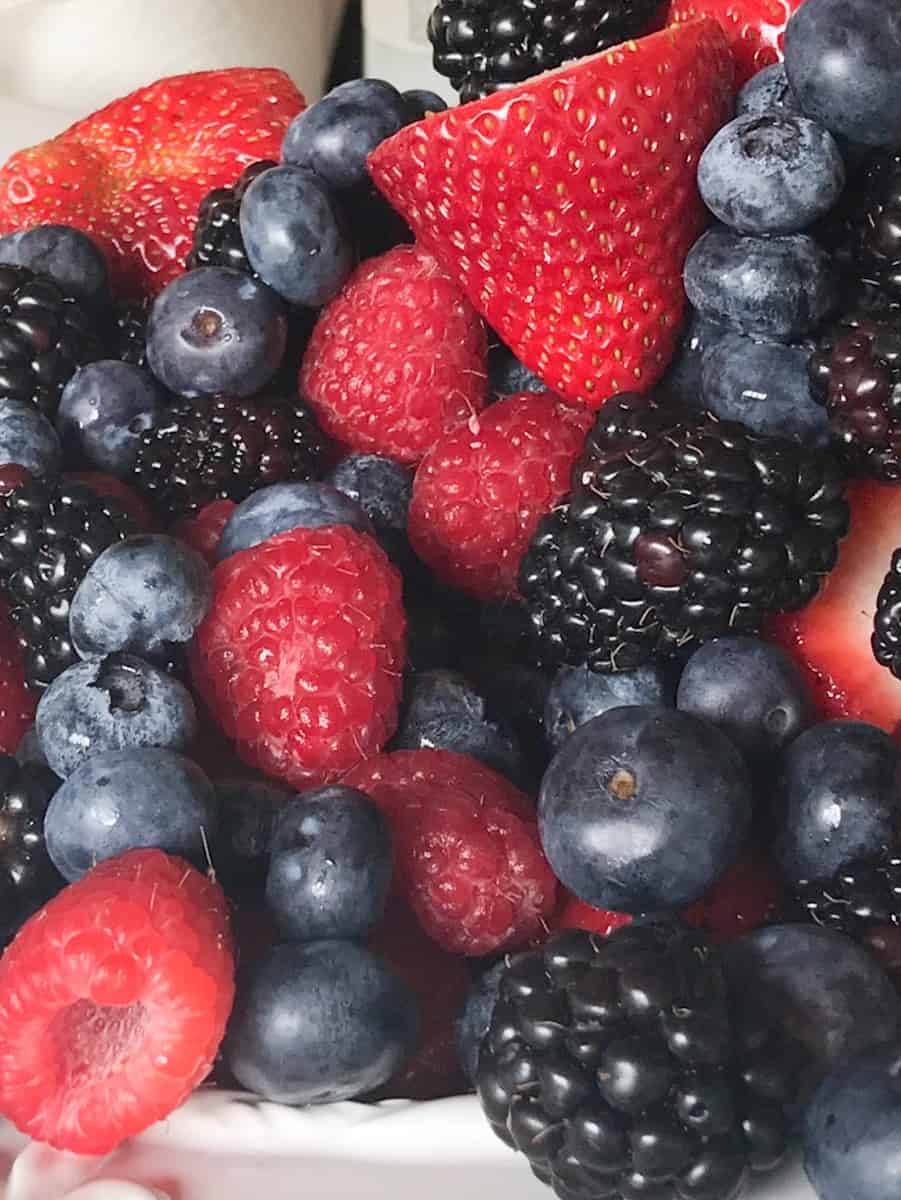 All of these can be prepared or purchased ahead of time.
Parfait Bar

Yogurt
Fresh Berries
crunchy granola
banana slices
brown sugar
honey

Coffee Cakes
Carrot Cake Muffins
Lemon Poppy Seed Cupcakes (Recipe Below)
Cinnamon Rolls
Hot Cross Buns
Bagels

Cream Cheese (Different flavors)
Smoked Salmon
Capers
Onions

Deviled Eggs (I use the hard-boiled eggs that we colored)
Fresh Fruit Salad
Jello Molds
Shrimp Cocktail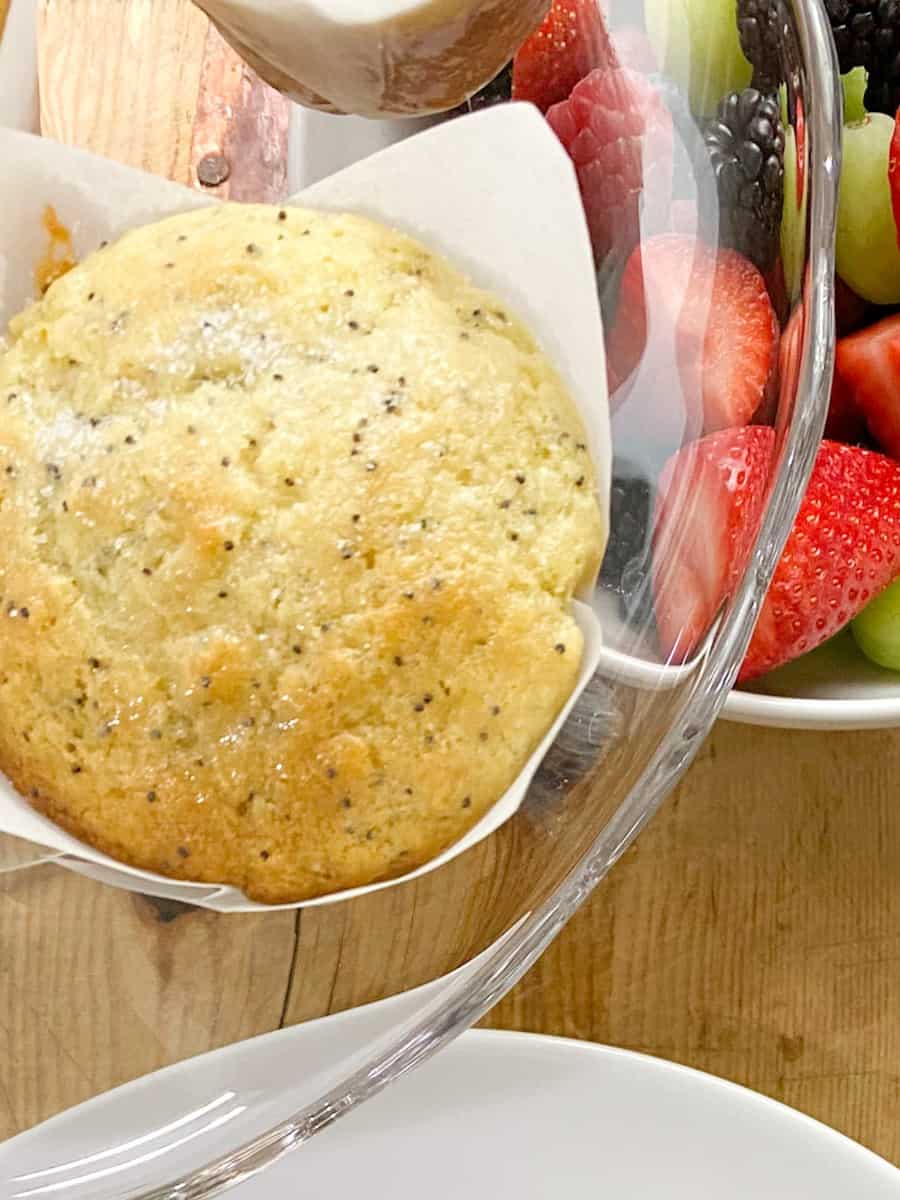 Lemon Poppy Seed Muffins
The lemon adds such a refreshing taste to these muffins.
Ingredients
For Muffins
3

cups

all-purpose flour

1

cup

sugar

2

tbsp

poppy seeds

1

tbsp

baking powder

1/2

tsp

baking soda

1/2

tsp

salt

1-1/2

cup

plain whole milk yogurt

2

tbsp

fresh squeezed lemon juice

1-1/2

tbsp

grated lemon zest

2

large

eggs

8

tbsp

unsalted butter, melted and cooled
For the Glaze
1/4

cup

sugar

1/4

cup

lemon juice

course sugar for sprinkling
Instructions
Adjust oven rack to middle position and pre-heat oven to 375°

Place muffin cups into the muffin pan

Whisk all dry ingredients together and set aside

In a separate bowl, whisk the yogurt, lemon juice, lemon zest and eggs until smooth

Gently fold the yogurt mixture into the dry ingredients until just combined. Fold in the melted butter. Do not overmix as that can make the muffins dense.

Using an ice cream scoop, divide the mixture evenly into the muffin cups.

Bake in oven for 20-25 minutes or until they are golden brown and a toothpick in the center comes out clean. Rotate the muffins pan 1/2 way through the baking process.
Glaze
While the muffins are baking, stir the lemon juice and sugar together in a small saucepan. Stirring until it makes a light syrup. About 3-5 minutes.

Remove baked muffins from the oven and brush the top with lemon syrup and sprinkle with coarse sugar. Let them cool for about 10 minutes before you serve.
Yum
Do you have more time on Sunday Morning?
Then you can consider serving the traditional classic eggs benedict, classic French toast, and/or pancakes with maple syrup.
I've also made this quick egg bake. It's a little more prep on Sunday but it's delicious.
Quick Egg Bake
Ingredients
8

pieces

bacon

1

tblsp

butter

1

tblsp

grapeseed oil

6-8

eggs

1

cup

half & half or heavy cream

1/4

tsp

salt

1/4

tsp

pepper

dash of grated nutmeg

dash of cayenne pepper

2

green onions

Finely sliced

1

cup

Guyere Cheese

I used a guyere/swiss mix

1

tbsp

fresh chives

for garnish
Instructions
Cook bacon until crispy, crumble and set aside

Put oil and butter in cast iron skillet and heat on medium heat

Whisk eggs and then add cream and whish together with spices, set aside

Put sliced green onions into melted, hot butter and stir while cooking for 1 minute

Add egg mixture to hot skillet

Add cheese and cooked bacon to egg mixture in pan and stir together

Turn heat down a bit and let cook for about 4-5 minutes. Working your way around the skillet, pull the egg from the side, letting the liquid egg mixture move to the sides. Do this twice.

Put cast iron skillet into the oven and let cook until the mixture is cooked through, about 20 – 25 minutes.

Let sit for about 3 minutes and then cut into pie shaped pieces and serve. Garnish with chives
Notes
You can add other veggies to this recipe.  I have added cherry tomatoes cut in half, spinach, asparagus, and broccoli. All of this would go into the skillet with the onions so that it can cook a bit before you cover it with egg mixture. I will cook a little longer until spinach is wilted and other vegetables are a bit more cooked if I'm adding more than green onions. 
Yum
Easter Cocktails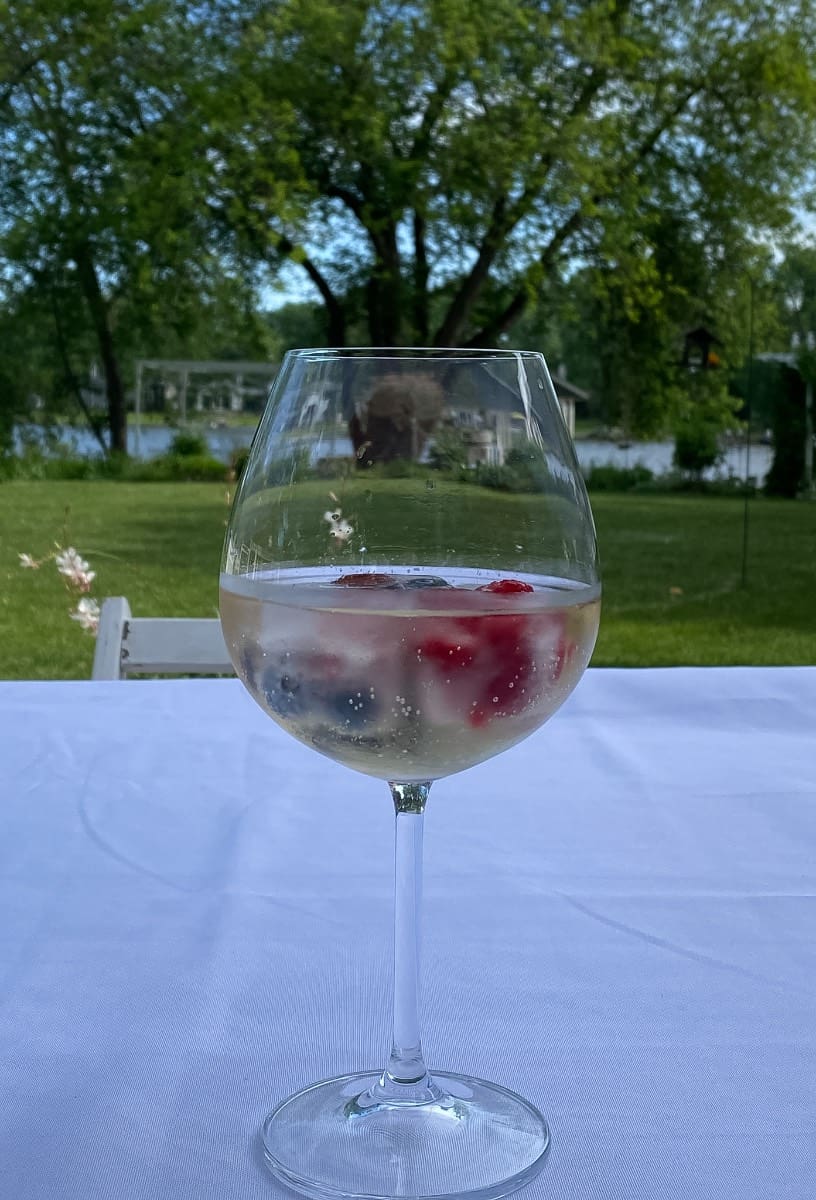 Mimosa – Options of Cran-Rasberry Juice, Orange Juice, or Lemonade
Bloody Marys
Wine Spritzer with fruit ice cubes
Coffee Drinks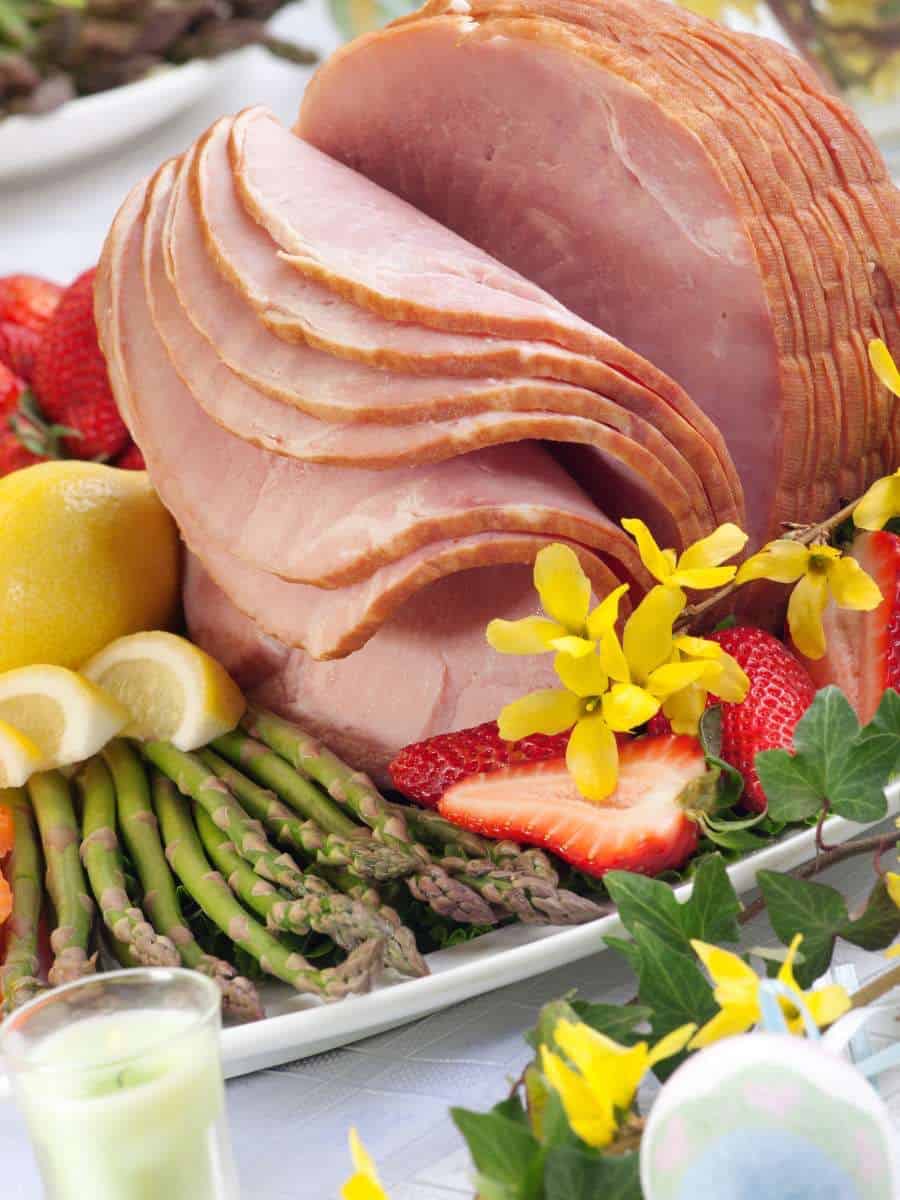 Easter Dinner
Some people prefer to snack during the day. Perhaps they have refreshments after church and would rather wait for an Easter Dinner.
A glazed ham seems to be a perennial favorite but some other options are leg of lamb, prime rib, or beef tenderloin.
Some great sides for a Sunday dinner include:
Mashed Potatoes
Carrots, Asparagus, Brussels sprouts, Beans, or Peas
Dinner Rolls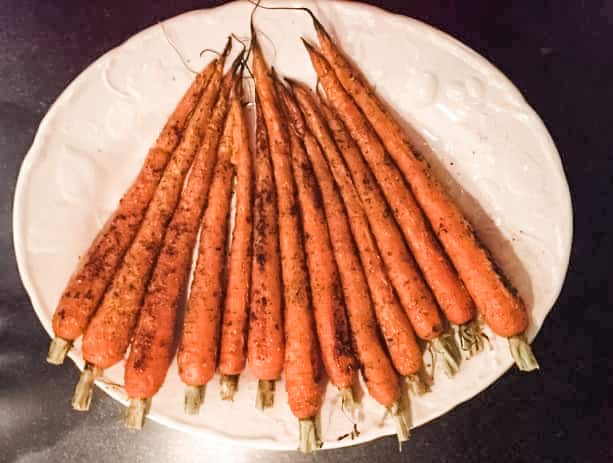 Easter Egg Hunt
Our children are grown but they still enjoy an Easter Egg Hunt.
We cap off the day with them running around looking for eggs that are filled with some candy but also dollar bills which is much more appealing to our kids.
Last year I got them all a wooden six-pack holder and we hid craft beers. They had so much fun with that.
Celebratory Brunch
Not everyone celebrates Easter but I hope these easy brunch recipes are helpful for any type of celebratory brunch.
Peace, Love, and Easter Blessings,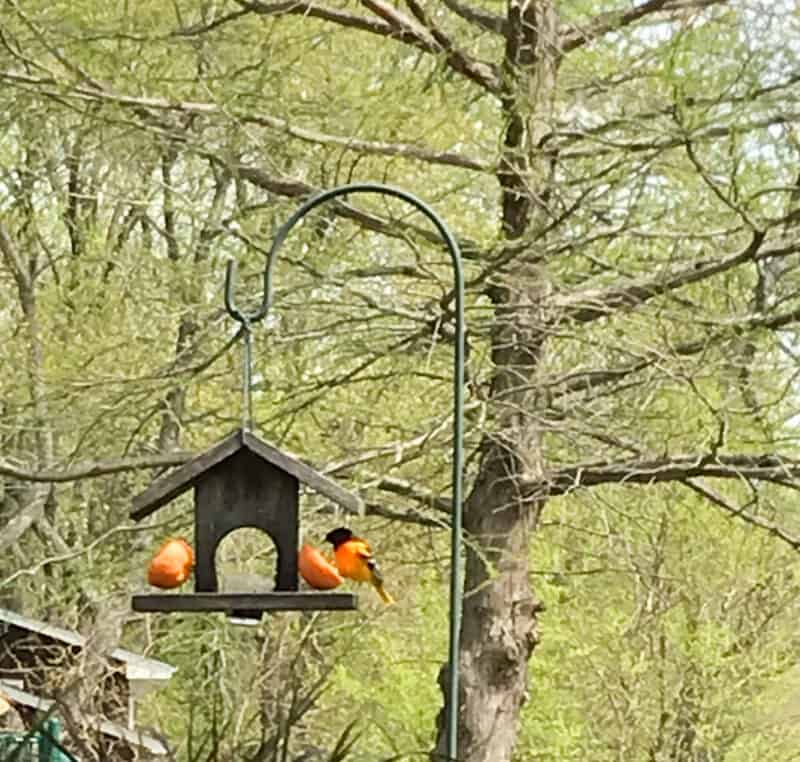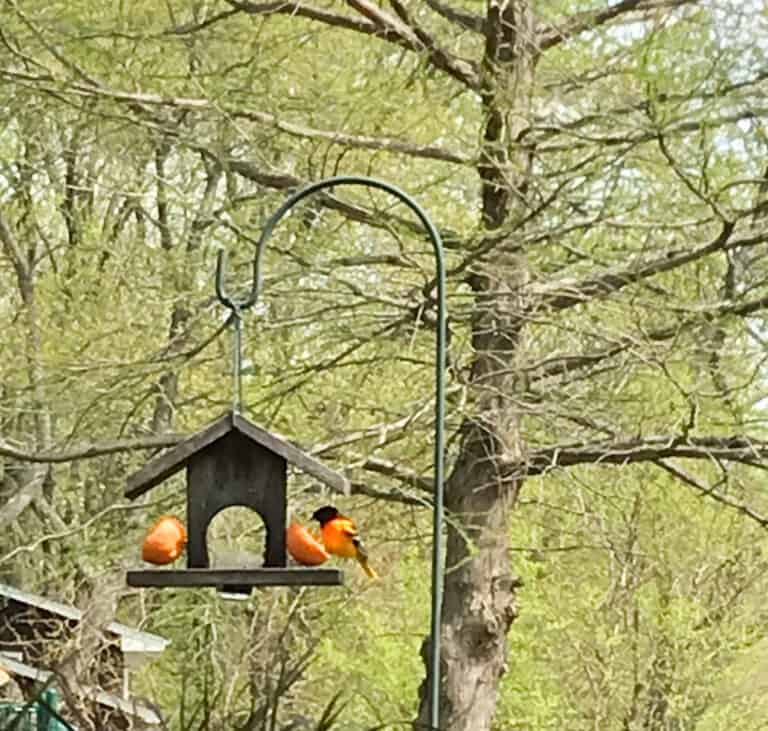 A great way to remember this recipe is to save it to your Pinterest boards. You can find the pin button in the top right corner of the photo below. Also, don't forget to follow me on Pinterest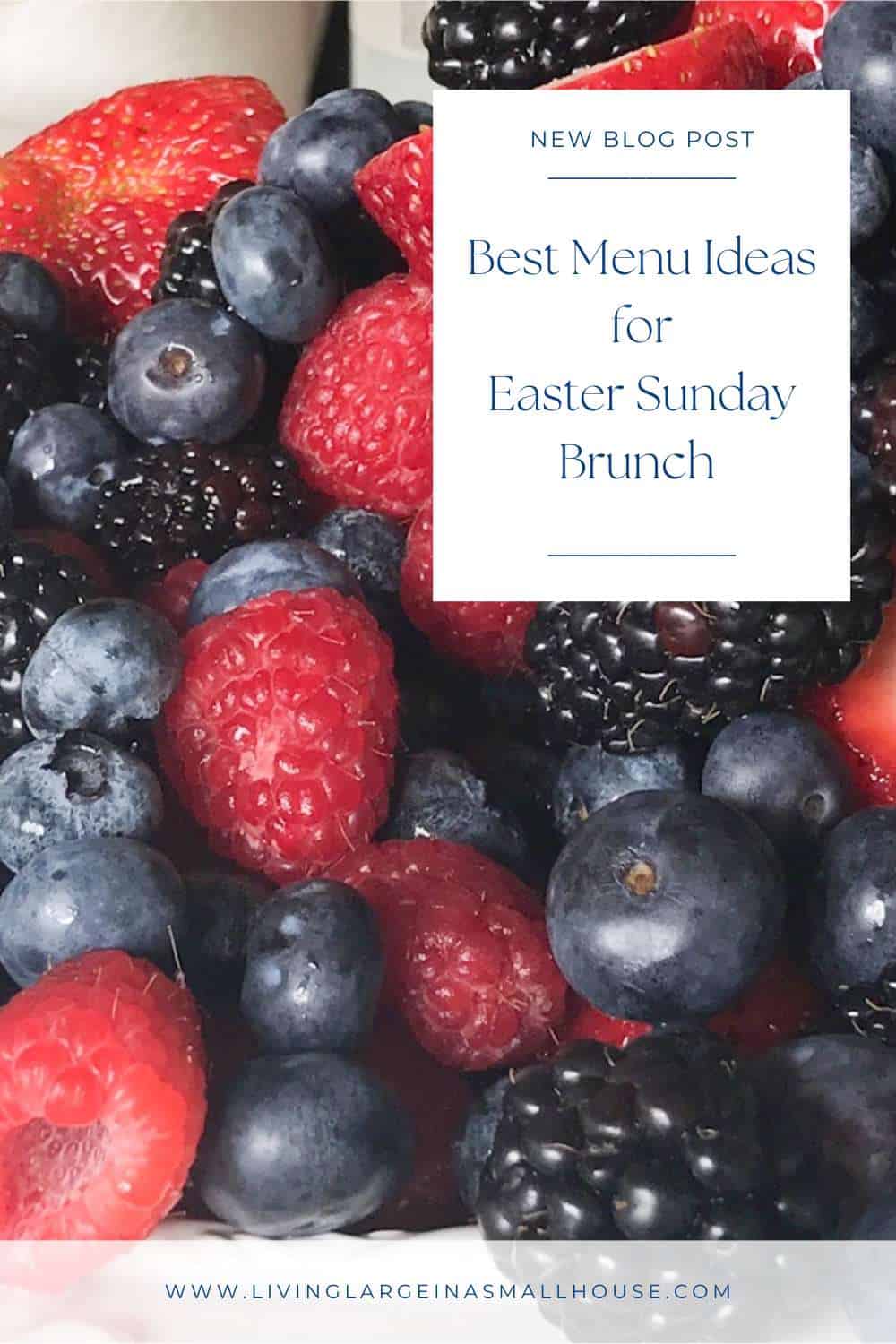 Thanks for Following Along
If you enjoyed this post I hope you sign-up to be a friend of Living Large in A Small House! Then you won't miss any of the inspiration that is shared with you each week! You can also follow me on Instagram, Facebook, and YouTube. I share even more inspiration on Pinterest! You can listen to me chat on my Podcast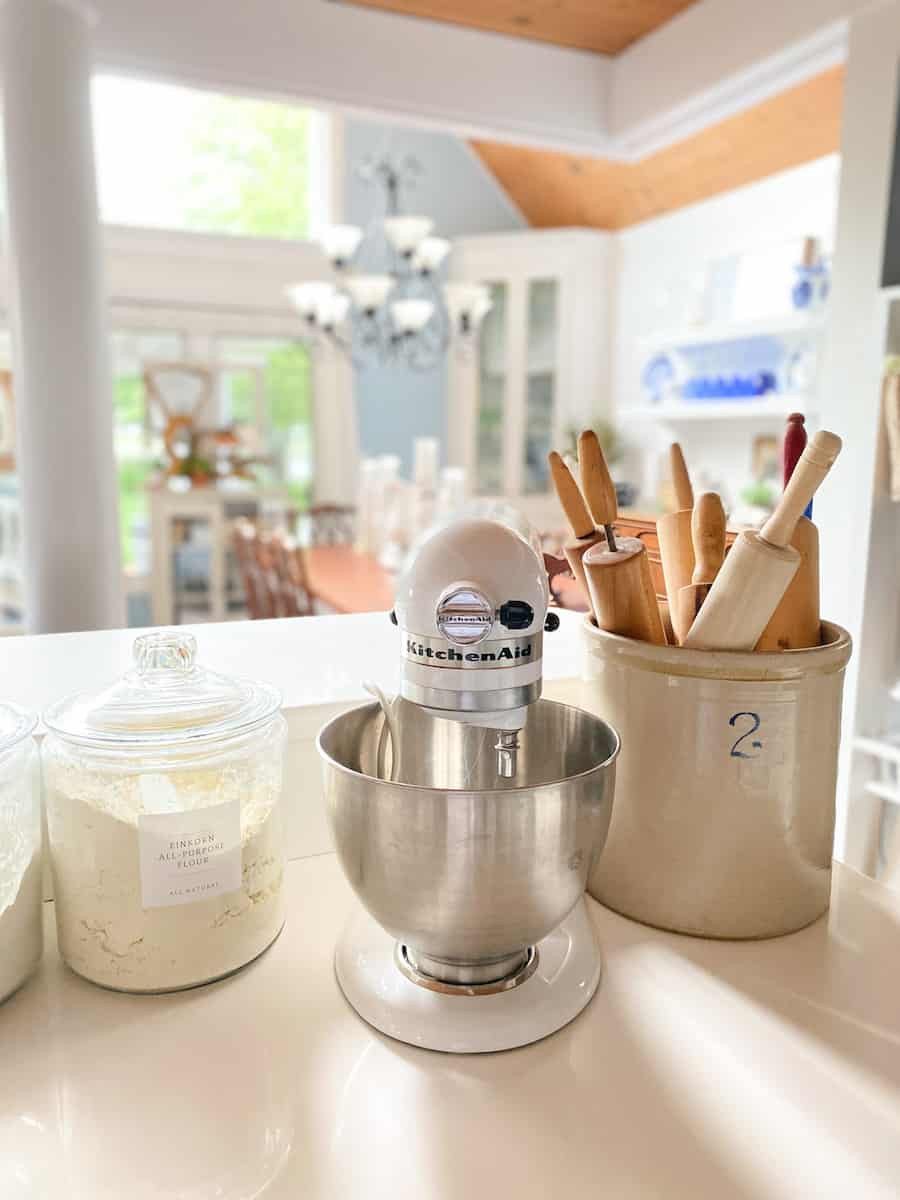 direct access to my amazon store
On Amazon
Did you know that you support my little business by purchasing through my links?? The price to you is the same but I receive a small commission on ALL the purchases you make when you shop through one of my links. I appreciate you helping Living Large in A Small House to grow!