How to Make the Very Best Beef Tenderloin Roast
I will share with you how to make the best beef tenderloin roast. It's perfect for this holiday season
I made this roast many years ago and it's become a holiday tradition for not only me but my brothers and my sister's family as well. It's a recipe that turns out perfect every single time.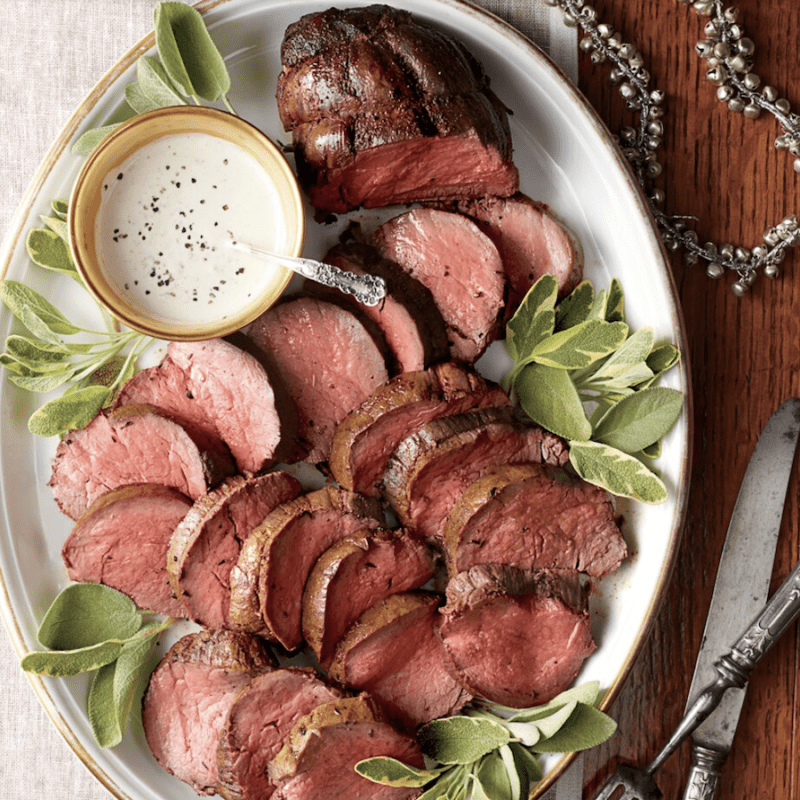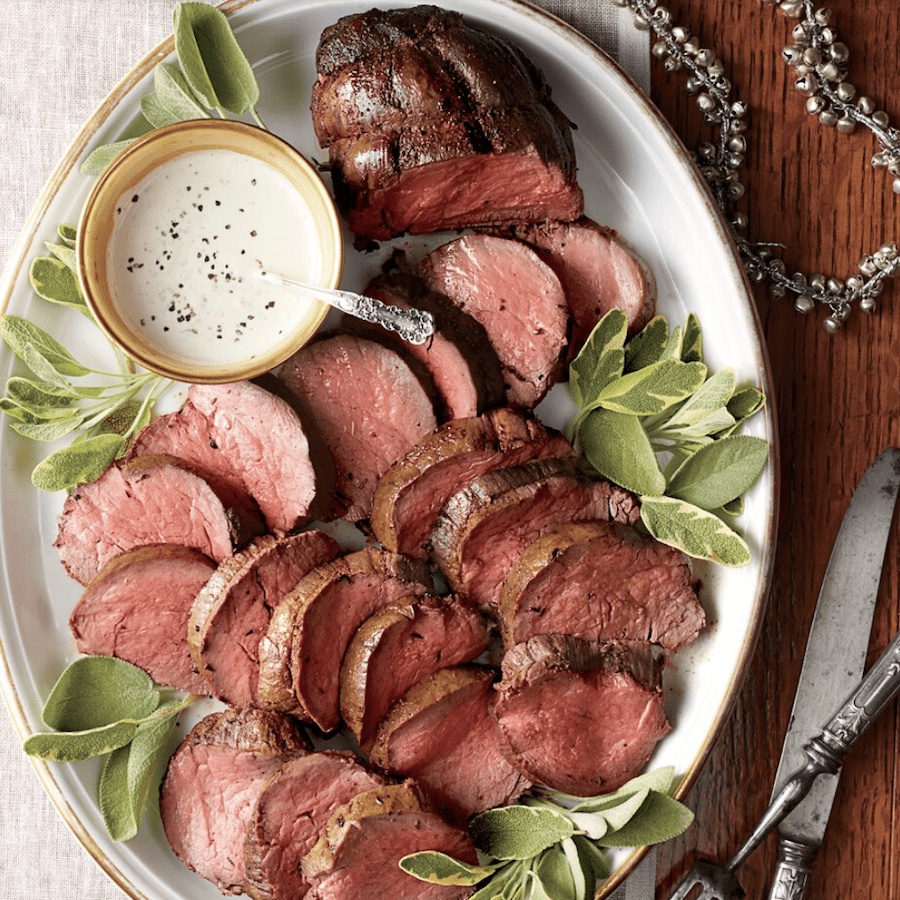 On my blog Living Large in A Small House, I may sometimes use affiliate links, which means a small commission is earned if you make a purchase via the link. The price will be the same whether you use the affiliate link or go directly to the vendor's website using a non-affiliate link. You can find my full Disclosure Policy HERE
Beef Tenderloin for a Special Occasion
Because a beef tenderloin is an expensive cut of meat, we typically save this delicious recipe for a special occasion or a holiday meal.
For us, it's our Christmas Eve traditional main course, along with Swedish Potato Sausage. It can also be a great Christmas Dinner main dish.
We make sandwiches with the leftovers the next day and Beef Stroganoff is a great way to use leftovers later in the week.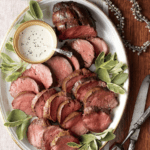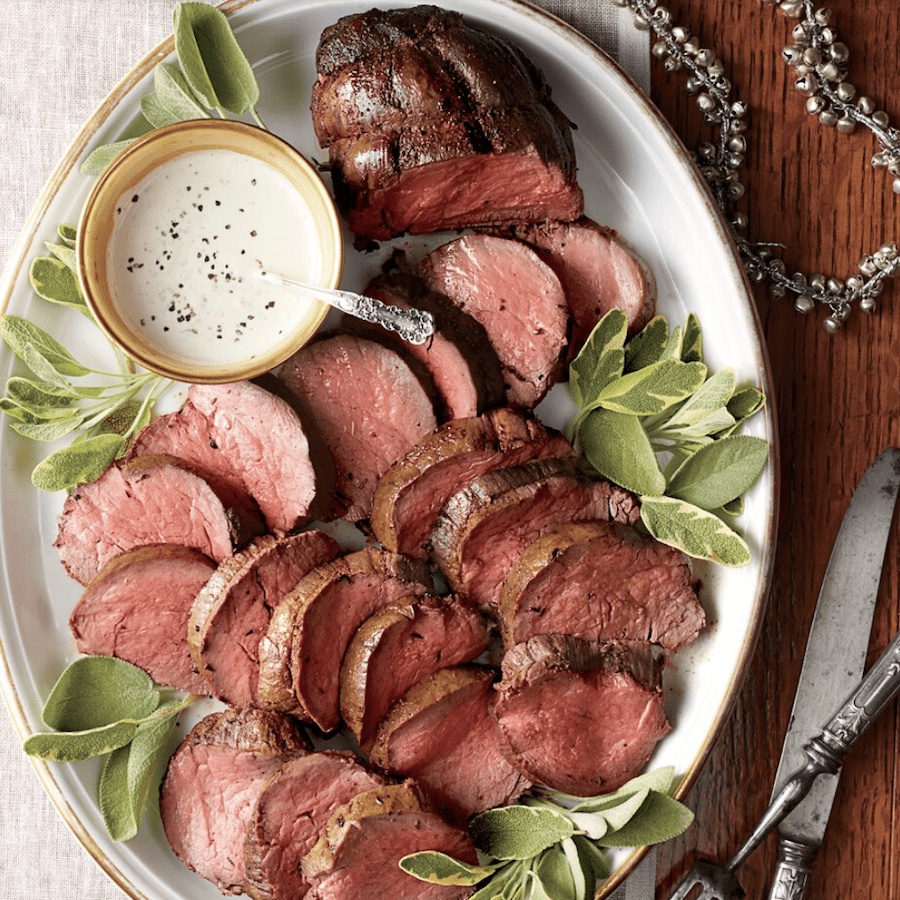 Print Recipe
Yum
Spicy Beef Tenderloin
The Very Best Beef Tenderloin Roast Recipe – It's not really very spicy, it's just crazy tasty
Ingredients
1

cup

port wine,

(see note)

1

cup

soy sauce

1/2

cup

olive oil

1

tsp

black pepper

1

tsp

dried whole thyme

1/2

tsp

hot sauce

4

cloves

garlic,

crushed

1

bay leaf

1

5-6 pound whole beef tenderloin,

trimmed
Instructions
We order our beef tenderloin from a butcher but you can also get it from your local grocery store. If you order ahead of time, ask the butcher to trim the fat and membrane off of the tenderloin.

Typically there is a tail on the tenderloin, you should wrap that under and tie it with kitchen twine so that the roast has a more consistent size throughout.

Combine the first 8 ingredients; mix well. Place tenderloin in a large shallow dish; or 2-gallon ziplock bag. Pour the wine mixture over top, and cover tightly. Refrigerate for 8 hours, turning occasionally.

Take out of refrigerator a few hours before your going to cook to bring up to room temperature.

Uncover tenderloin; drain off and reserve marinade. Place tenderloin on a rack in a pan; insert a meat thermometer, making sure it does not touch fat. Pour reserved marinade into the bottom of the pan. Bake at 425° for 45 to 60 minutes or until the thermometer registers 140° (rare). Bake until the internal temperature is 150° for medium-rare or 160° for medium. Let rest for 10 minutes before cutting. SEE Notes
Notes
"Handy" always cooks large pieces of meat on the grill with indirect heat. If you would like more information about how he does this, please comment and we will be happy to help you.
We also buy a really good port wine. We think it makes a very big difference. If you're going to spend a good amount of money on a whole tenderloin, it's worth it to splurge on the port. Our favorite is Frontenac Port from Galena Cellars.
Yum
We have also made a prime rib roast for Christmas Eve but this recipe is our all-time favorite.
Beef Tenderloin Gravy and Sauces
You can make an amazing beef wine gravy with pan drippings. While the roast is resting, pour the drippings and some beef broth into a small saucepan. Over medium heat add a roux (whisked flour into melted butter) to thicken the sauce.
We enjoy a creamy horseradish sauce with our tenderloin. I use equal parts (1/2 cup) of mayonnaise and sour cream. To that, add horseradish (1 tbsp).
Frequently Asked Questions
Which Cut of Meat is a Beef Tenderloin?
Beef Tenderloin Roast is a large cut of expensive meat called filet mignon if cut into pieces.
A steak cut from the beef tenderloin, which is the inside muscle of the short loin. It is among the most desirable, most tender cuts of beef, and also the most expensive. The tenderloin makes an excellent roast or it can be cut into steaks. Grilling, broiling, and sautéing are the best methods for cooking tenderloin steaks.
What is the difference between Beef Tenderloin and Filet Mignon?
The three types of steak cut from the beef tenderloin are the Filet Mignon, which is cut from the large end of the tenderloin.
Châteaubriand, is cut from the center of the tenderloin and is usually cooked whole and then sliced and is the most tender part of the tenderloin, and Tournedos, which are cut from the small end of the tenderloin. Steaks cut from the tenderloin are also known as "Fillet Steaks".
Is a Costco Beef Tenderloin Good?
We have purchased our tenderloin from Costco in the past. The flavor is good, however, you will have to trim the roast yourself. For us, it's easier to order our roast from the butcher and it's typically cheaper.
We are big fans of steak sandwiches and we use a beef tenderloin steak. We use a cast-iron skillet to make these pan-seared steaks that have been seasoned with kosher salt and cracked peppercorns.
My Love for Cookbooks and Delicious Recipes
Like all my "if only's" in life, I wish I lived in the south. I love so many things about the south; the architecture, the gardens, and the food.
I started getting "Southern Living" magazine in the '80s and collecting "Southern Living" Cookbooks soon after. The cookbook is every recipe in the magazines for the whole year. 2019 marked the 40th Anniversary of the Annual Recipe edition cookbook.
I've long since donated most of my cookbooks as they took up a wall in my home. Although finding a recipe online is fast and easy, I still have a few copies of my favorite books. I enjoy thumbing through the pages and seeing the pictures, while I decide what to make for dinner.
The one thing I discovered about "Southern Living" Magazine recipes is that I never had to worry about them not being tasty. Everything was tested in their test kitchens and had to be delicious and doable for a recipe to make it into the magazine. I was never afraid to make a southern living recipe for the very first time and serve it to guests.
One of the best recipes is "Spicy Beef Tenderloin ". As I said, it's a family favorite! I can't even count the number of times we've prepared this for family and friends. It's an entertaining #1.
In Conclusion
You will never be disappointed with this recipe. It's taste-tested and approved by "Southern Living" and "Living Large in A Small House".
Again, if you want grilling tips, please comment below.
Peace and Love,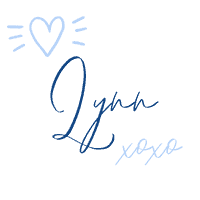 Updated post from 2020


A great way to remember this recipe is to save it to your Pinterest boards. You can find the pin button in the top right corner of the photo below. Also, don't forget to follow me on Pinterest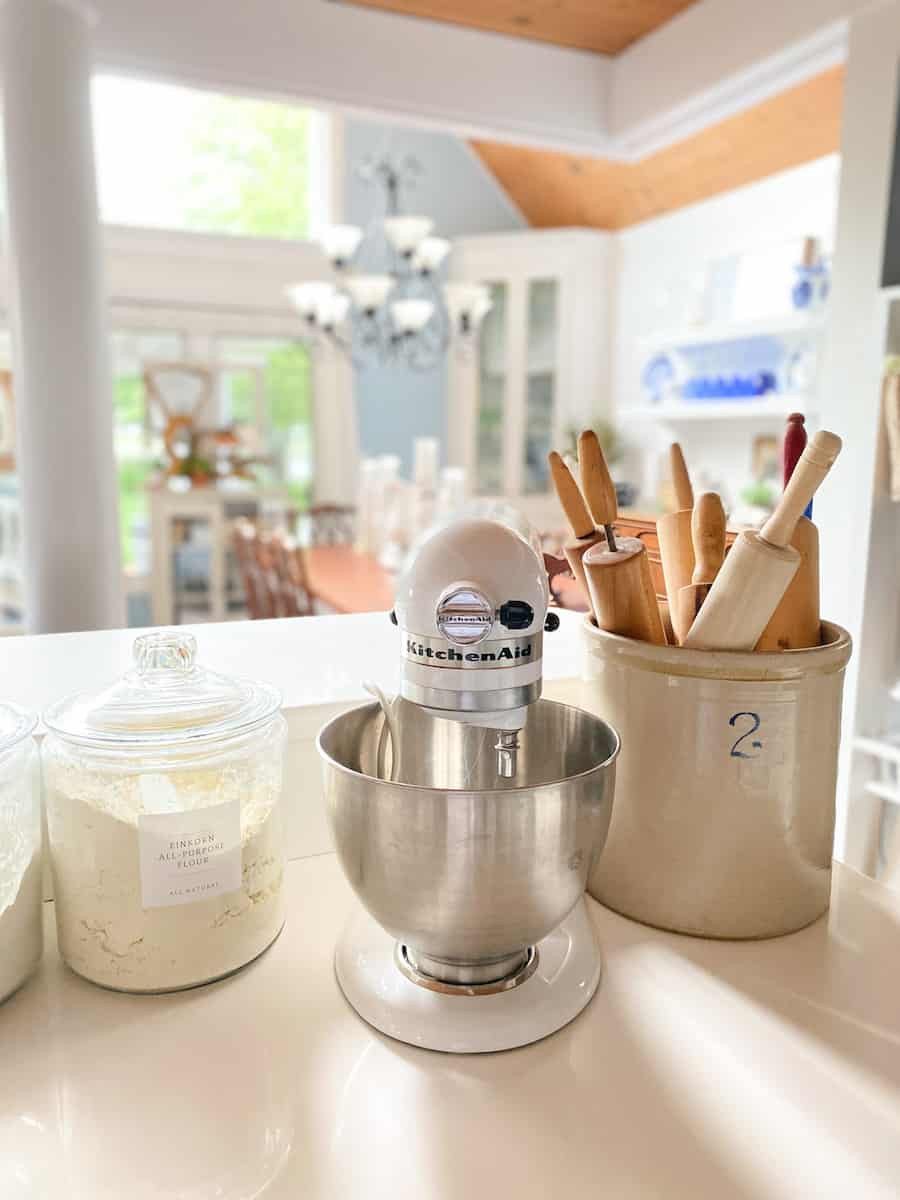 direct access to my amazon store
On Amazon
Did you know that you support my little business by purchasing through my links?? The price to you is the same but I receive a small commission on ALL the purchases you make when you shop through one of my links. I appreciate you helping Living Large in A Small House to grow!