Holiday Entertaining on A Budget
What could be better than ideas for holiday entertaining on a budget?
Hosting friends and family for holiday parties can be a good time but also stressful especially when you are on a budget.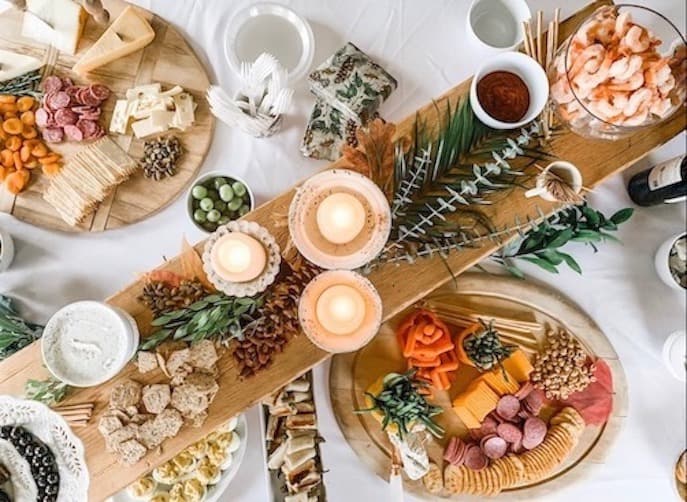 On my blog Living Large in A Small House, I may sometimes use affiliate links, which means a small commission is earned if you make a purchase via the link. The price will be the same whether you use the affiliate link or go directly to the vendor's website using a non-affiliate link. I am also an Amazon Affiliate Partner. You can find my full Disclosure Policy HERE
Welcome to the first Fabulous Friday Link Party Blog Hop. The Fabulous Friday Link Party is a place for bloggers to link their best posts every Friday and potentially get featured the following week. The Link Party has now extended its presence to some bloggers who link up regularly.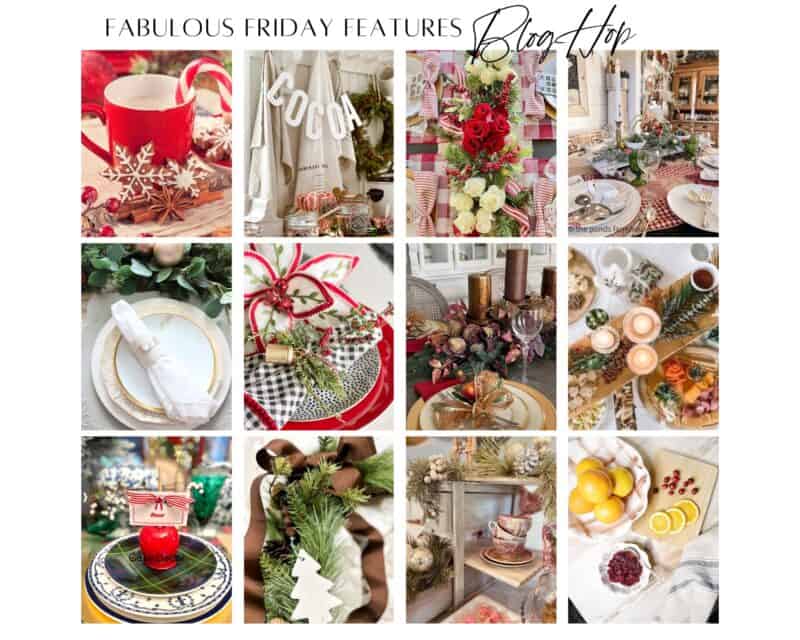 Today the 6 Hosts and 6 Talented Bloggers are launching their 1st Fabulous Friday Blog Hop. Follow along to see all of the amazing Christmas Entertaining Inspiration. All the links to the Hosts and their Featured Blogger Friends are at the end of the blog.
Casual Holiday Entertaining
The part I love about casual holiday celebrations is the ease of the food prep and being comfortable and relaxed at your own event. It's the most stress-free way to entertain.
When there is less fuss and you don't have to get all dressed up, it's just easier!
An easy way to have a good time during the holiday season is to plan ahead. Whether it's a get-together with friends or a holiday tradition with family members, there are many inexpensive ways to have a great time on a limited budget.
For even more great tips you can read my four-part series Entertaining with Ease HERE.
Planning a Casual Holiday Event
The first step is to set a Holiday Party Budget
Pick a Date
Pick a Party Theme

Football Viewing Party
Ice Skating Party
Ugly Christmas Sweater Party
Cookie Party Exchange
Christmas Movie Night (Christmas Vacation, Home Alone)
White Elephant Gift Exchange
Support your local food pantry party
Tree Decorating Party
Virtual Holiday Party with out-of-town family and/or friends

Put your guest list together and send out e-vites
Plan your menu

Keep your party food simple

Keep your drinks simple too
If you've been following me for a while, you know I'm a big fan of Aldi. Grocery shopping for most of your food at Aldi is a great way to save money.
Your money goes a long way at Aldi. When shopping for finger foods and charcuterie board items, you can't beat their prices.
You also can't go wrong with flowers from Trader Joe's. While certainly not necessary, if you want some fresh flowers TJs is an inexpensive way to have them without breaking your holiday budget.
If you decide on a pot-luck type party, you provide the main course and then ask everyone attending to bring a dish. It's Ok to assign things so that your menu works.
This is a fun way to get together with friends when you are on a limited budget. It's also a way that you can serve full meals without absorbing all of the cost.
Other Party Saving Ideas
Your local dollar store can be a great source for so many things. I find paper plates, party favors, holiday decorations, and affordable wine glasses all at the Dollar Tree.
When it comes to holiday gift giving, for our extended family we have a time-honored tradition of a budget-friendly game of secret Santa.
Last Minute Details before the Party
Keep your cleaning simple. Make sure everything is picked up and run a duster over surfaces. Use the Swiffer or vacuum to clean up the floors. Spot-clean your bathrooms and you are ready to go! People are there to have a good time, not to inspect your baseboards!
Pick out a cute casual outfit that you can throw on before guests arrive.
The key to easy entertaining is to be organized and prepared ahead of time!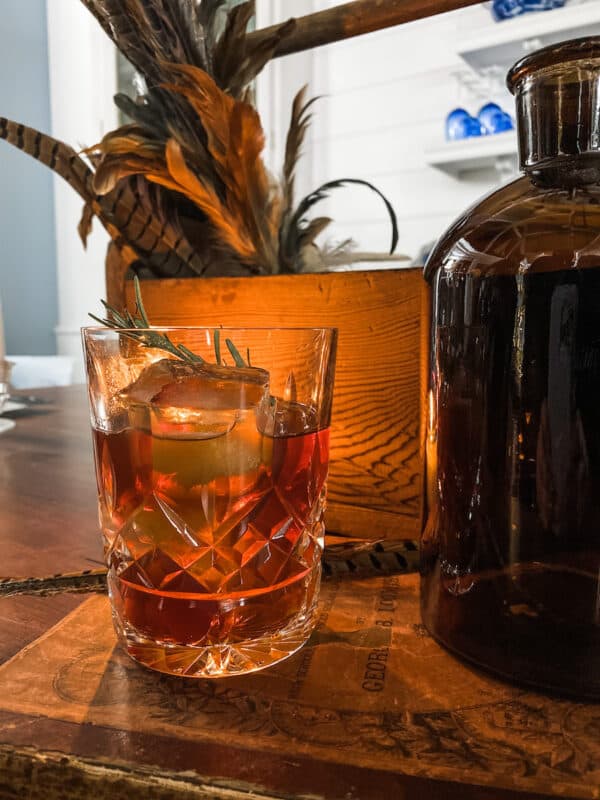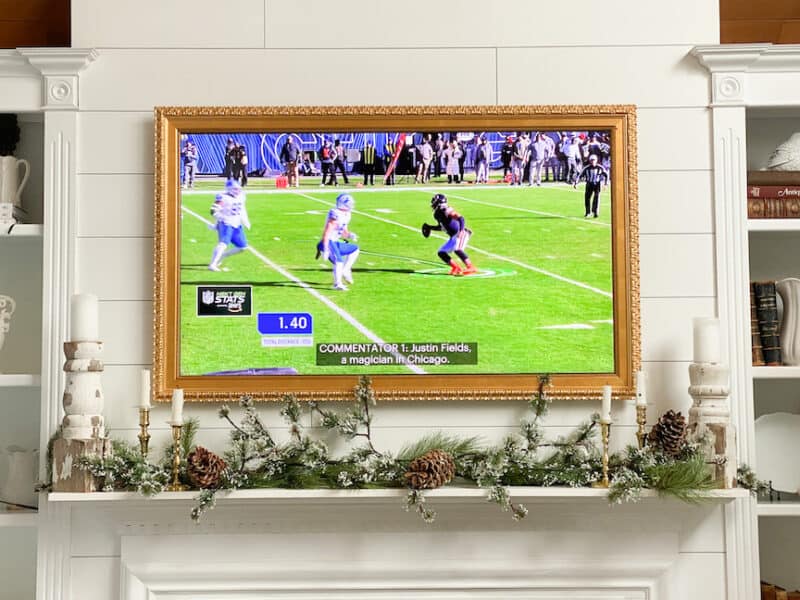 Our Samsung Frame TV is going to be great for a casual holiday football party or holiday movie night.
Become a Friend of Living Large in a Small House and you will have access to my FREE Holiday Organizing Guide. My 9-page guide includes a holiday budget tracker.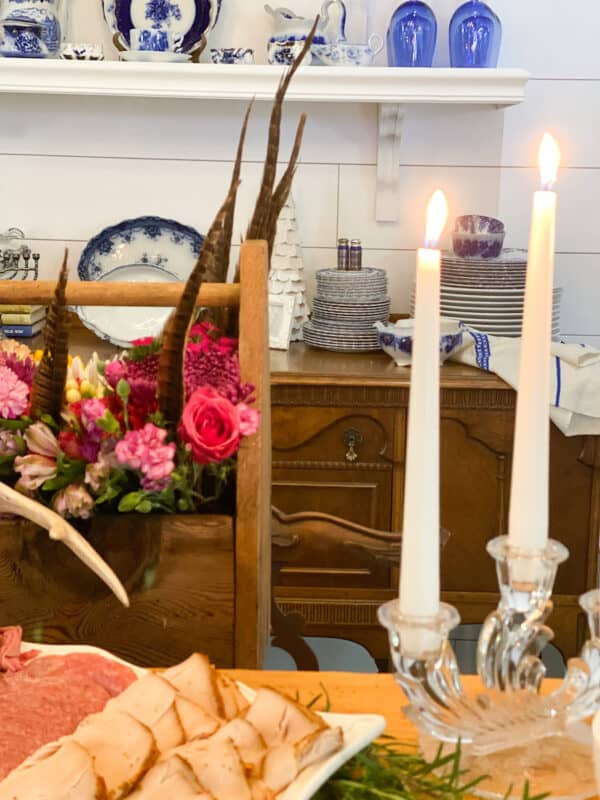 With a little planning, you can have a fabulous party without going over your spending limit.
Thanks for visiting Living Large in a Small House. Don't forget to visit the other amazing bloggers who are sharing their holiday entertaining ideas.
Peace and Love,
If you're looking for more Holiday Budget ideas you can find them HERE


A great way to remember this article is to save it on one of your Pinterest boards. You can find the pin button in the top right corner of the photo below. Also, don't forget to follow me on Pinterest


Budget-Friendly Entertaining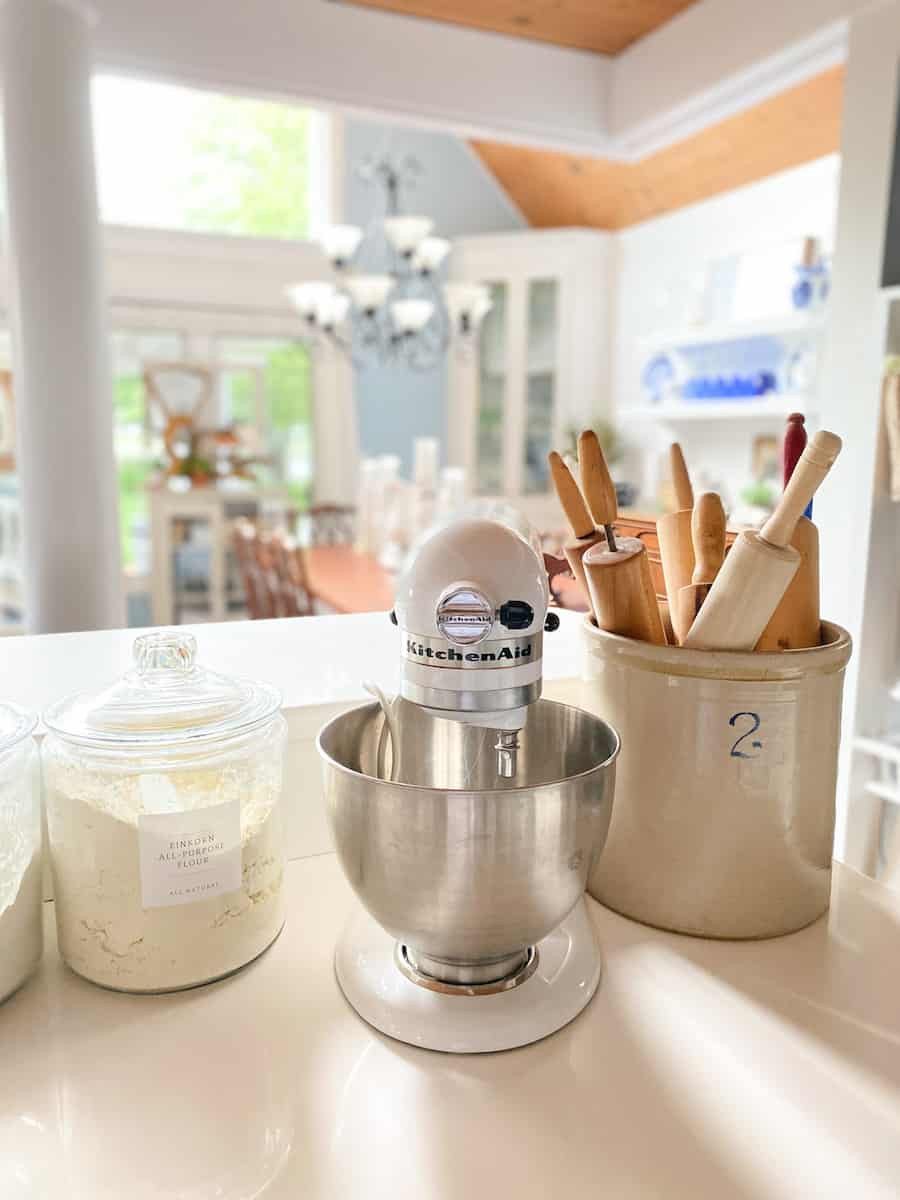 direct access to my amazon store
On Amazon
Did you know that you support my little business by purchasing through my links?? The price to you is the same but I receive a small commission on ALL the purchases you make when you shop through one of my links. I appreciate you helping Living Large in A Small House to grow!