How to Host the Best Casual Christmas Party
12 Days of Christmas Making
I like to host every kind of holiday party but today we are going to talk about how to host the best casual Christmas Party.
The part I love about a casual Christmas party is the ease of the food prep and being comfortable and relaxed at your own event. It's the most stress-free way to entertain.
When there is less fuss and you don't have to get all dressed up, it's just easier!
We are on Day 10 of 12 Days of Christmas Making and I'm all about Entertaining. I have a four-part series about Entertaining with Ease that you can read HERE.
I hope you've had a chance to stop by Diane's blog to see all of her creative Holiday Decor. The link to her blog is later in my story.
Planning a Casual Holiday Event
Pick a Date

I want to host a casual football holiday party so I'll check to see when the Bears are playing footbal in December
Other Casual Event Ideas

Ice Skating Party
Ugly Sweater Party
Cookie Exchange
Virtual Happy Hour – If you still don't want to have guest over and you want to make it really stress free, host a virtual happy hour

Put your guest list together

We are still quite cautious and stay pretty much in our bubble of our friends who are vacinated and follow mask and distance rules.

Plan your menu

Keep it simple – I'm planning a sandwich board & chili. Basically a table sized Charcuterie Board 🙂

Keep your drinks simple too – I'm just doing beer, wine, pop and water. I will also have one signature drink that I came up with just for my football party. You can find my holiday cocktail ideas HERE and you can find affordable clean wines HERE.
I will get everything from the Deli, Bakery, Beverage Center and Flower Shop of my favorite grocery stores. That's stress-free entertaining!
Last Minute Details before the Party
Keep your cleaning simple. Make sure everything is picked up and run a duster over surfaces. Use the Swiffer or vacuum to clean up the floors. Spot clean your bathrooms and your ready to go! People are there to have a good time, not to inspect your baseboards!
Pick out a cute casual outfit that you can throw on before guest arrive.
The key to easy entertaining is to be organized and prepared ahead of time! If you've followed me or any amount of time, you know I'm a list maker and my lists are already done!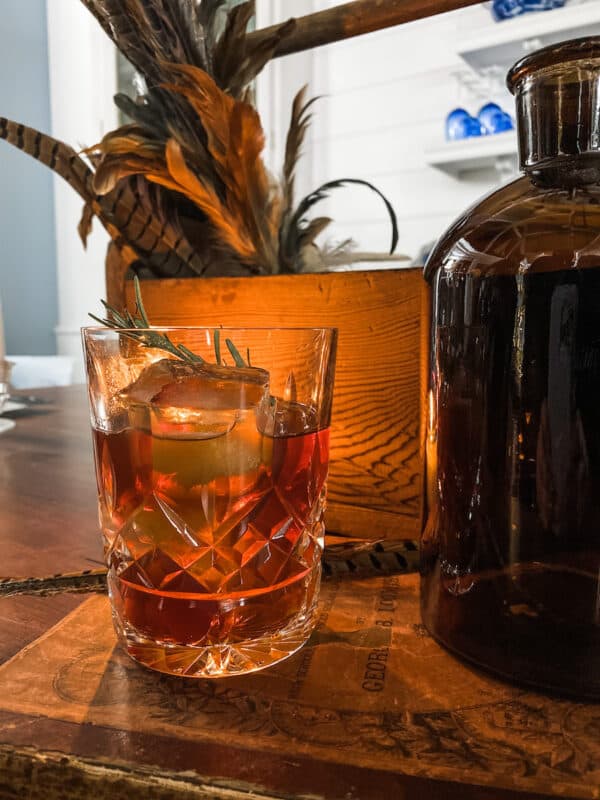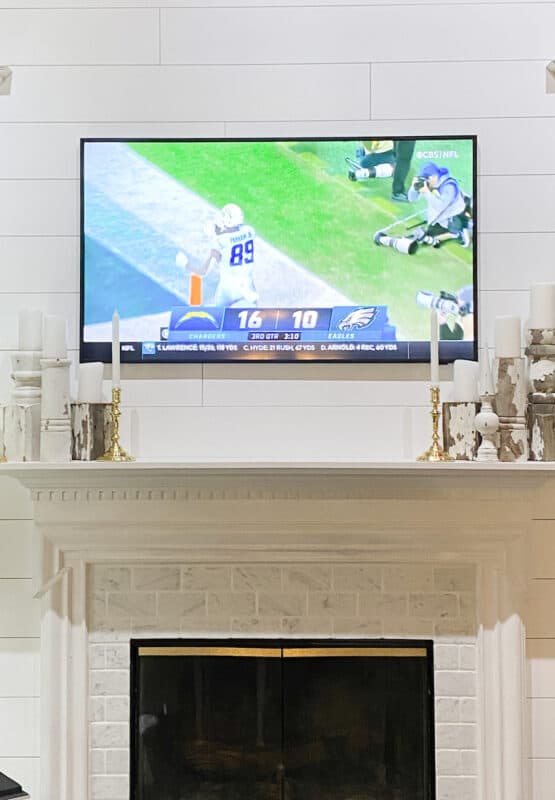 Our new Samsung Frame TV is going to be great for a casual holiday football party. While I miss our clock, the TV over the fireplace just makes sense for the way we live.
Become a Friend of Living Large in a Small House and you will have access to my FREE Holiday Organizing Guide.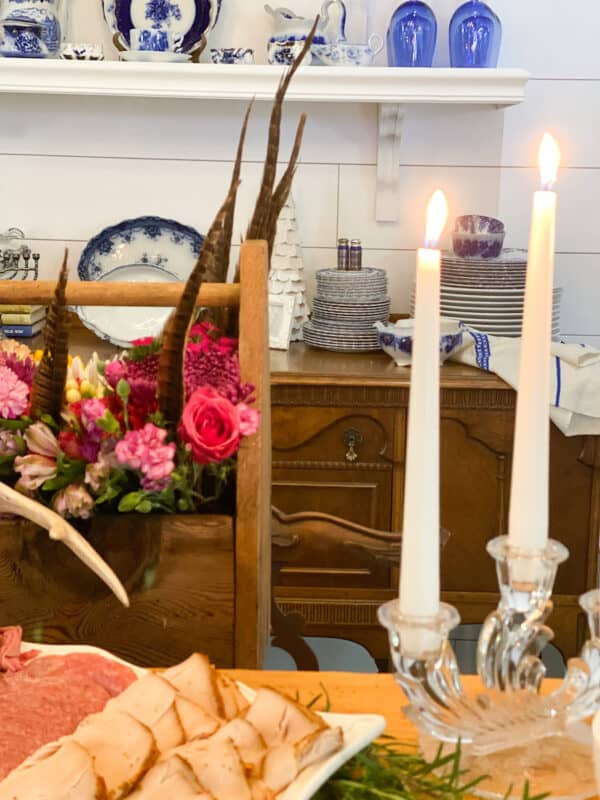 Thanks for visiting Living Large in a Small House for Day 10 of 12 Days of Christmas Making. I hope I gave you some ideas on how to host the best casual Christmas party.
Tomorrow we will be back at South House Designs for more Holiday Inspiration.
Peace,






Season 2 of Living Large Podcast is back on the airwaves! Stop by and listen to Emma and I chat about the Holidays in Season 2. Click on the button below!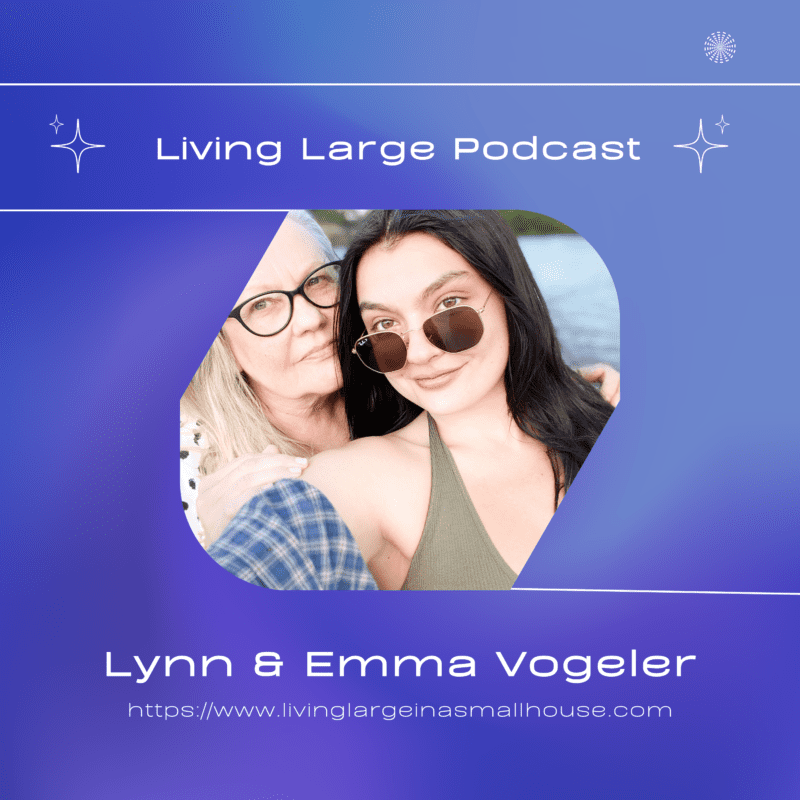 12 Days of Christmas Making Recap
Day 1 – DIY Vintage Lanterns for Mantel Christmas Decor
Day 2 – Christmas Lists & Holiday Organizing Made Simple
Day 3 – How to Hang Christmas Stockings from a Birch Branch
Day 4 – Swedish Potato Sausage – Our Family Christmas Tradition
Day 5 – Best Way to Add Fake Snow to Brighten Your Decor
Day 6 – How to Make the Perfect Holiday Cocktail
Day 7 – How to make a Christmas Sign out of Reclaimed Wood
Day 8 – We Love Our Frame TV
Day 9 – Charming Holiday Decor with Vintage Ice Skates
Day 10 – Casual Holiday Entertaining
Day 11 – Wood Holiday Buoys add Coastal Christmas Decor
Day 12 – Christmas Eve at Our House