Cheesy Manicotti with Italian Sausage Tomato Sauce
It's no surprise that I love pasta and Cheesy Manicotti with Italian Sausage Tomato Sauce is a great fall/winter comfort food.
This recipe is easier than lasagna to make, at least it seems like it to me.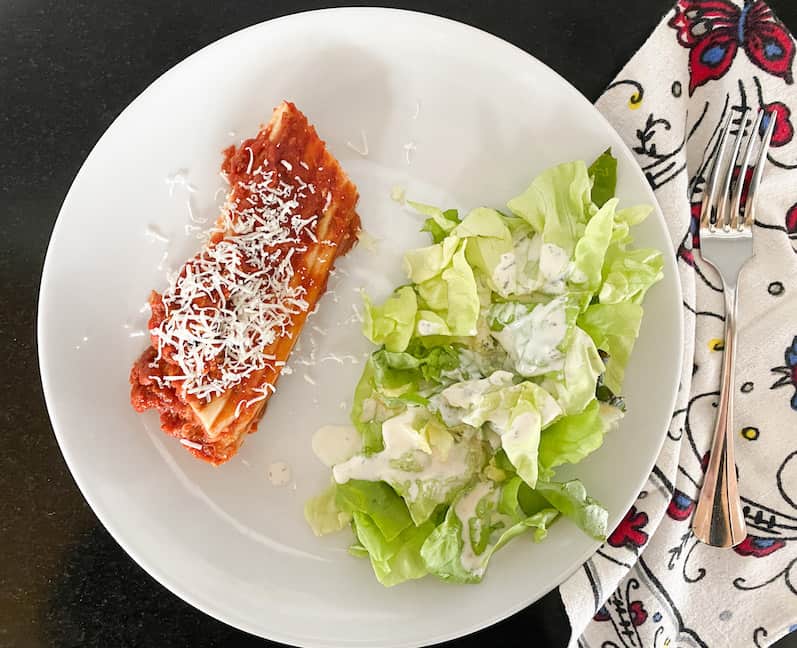 On my blog Living Large in A Small House, I may sometimes use affiliate links, which means a small commission is earned if you make a purchase via the link. The price will be the same whether you use the affiliate link or go directly to the vendor's website using a non-affiliate link. You can find my full Disclosure Policy HERE
Adding Meat to the Tomato Sauce
I added both sweet and hot Italian sausage to the sauce. We like the heat of the hot sausage but if that isn't for you, mild sausage or even ground beef could be substituted.
You don't have to add meat at all if you are vegetarian or would prefer a meatless meal. You can make just a simple marinara sauce.
If you have read any of my meal-planning posts, you know that Meatless Monday is a theme I use often and on regular rotation.
If you are a friend of Living Large in A Small House you have access to all of my FREE Reproducibles that are in my Resource Library. It includes some meal-planning ideas.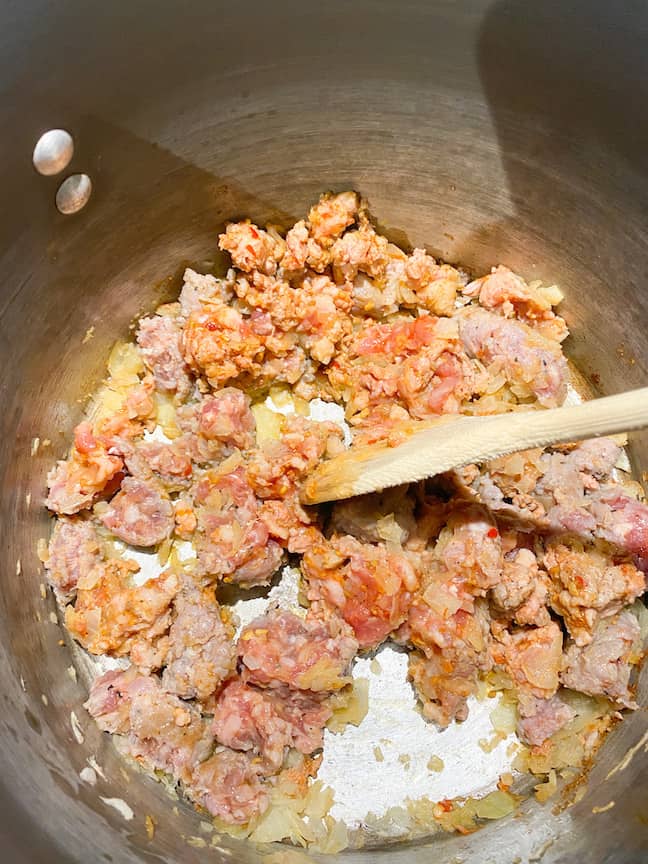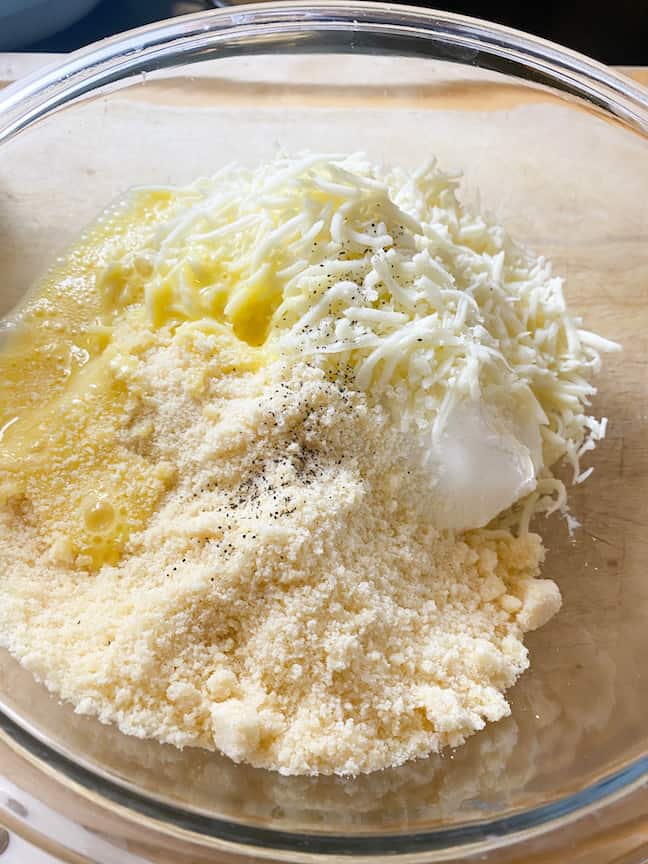 Pressed for Time
If you are pressed for time, there is nothing wrong with browning the meat and adding a good jar of spaghetti sauce to it.
This recipe would be a good option if you do any make-ahead meal prep. For us, it makes enough for several meals so once I make it I put the leftovers in glass containers, cover them and freeze them.
It tastes just as good as the day you made it when you reheat it from the freezer.
It's so good to have on hand for those busy nights when you don't have time to prepare a whole meal.
Print Recipe
Yum
Cheesy Manicotti with Italian Sausage Sauce
Ingredients
Italian Sausage Tomato Sauce
2

tbsp

olive oil

8

ounces

hot italian sausage

8

ounces

sweet italian sausage

1

cup

chopped onion

2

tbsp

minced garlic

1

6 oz. can of tomato paste

2

28-oz. can of crushed tomatoes

1

tsp

sugar

2

tsp

oregano

2

tsp

dried basil

salt and pepper
Cheese Mixture
2

cups

ricotta cheese

1-1/2

cup

shredded mozzarella

1

cup

grated parmesan

1

egg, lightly beaten

1/4

cup

minced parsley
Pasta
1

8 oz., package manicotti
Instructions
Italian Sausage Tomato Sauce
Heat oil in a pan over medium heat and then add sausage. Add the onions and cook until translucent. Stirring the whole time so they don't burn. Then add your sausage, breaking it up with the wooden spoon. Stir until the meat is browned.

Add the garlic to the meat and onion mixture and cook for one more minute. Then add the tomato paste and cook for another minute, string the whole time. Add the crushed tomatoes, sugar, oregano, basil, 1 tsp., of salt, and 1/2 tsp., of pepper. Bring the mixture to a low boil and then turn it down to a simmer. Let simmer for 30 minutes.
Cheese Mixture
While the sauce is simmering, mix together all the ingredients for the cheese mixture in a large bowl and allow it to sit at room temperature so that it is easy to work with.
Pasta
Bring a pot of salted water to a boil. Cook the manicotti for just 5 minutes. You want it to be slightly softened but still holding its shape so you can fill it with cheese.

Drain into a colander. Let cool for a few minutes.
Assembling the Dish
Spray the bottom of a casserole dish or glass baking dish with cooking spray.

Put 1/2 of the tomato sauce in the bottom of a baking dish.

Using a small spoon, work the cheese mixture into the manicotti noodles. I start at one side and fill 1/2 way and then turn it and fill the other half of the noodle. Place the cheese-filled manicotti noodles over the tomato sauce.

Once you've filled enough noodles to fill your pan then cover the manicotti with the remainder of the sauce.

Cover and Bake in the oven for 40 minutes. Uncover and add more mozzarella and parmesan to the top (if desired), increase heat to 425°, and put the uncovered dish back into the oven for 10 minutes or until the cheese is bubbly and slightly browned. If you don't have a covered dish, just use aluminum foil.

Let sit for 10 minutes before serving.
Yum

Manicotti Pasta
Manicotti, literally, "little sleeves", are an Italian-American cuisine form of pasta. Manicotti are very large pasta tubes, usually ridged, that are intended to be stuffed and baked. The filling is generally ricotta cheese mixed with cooked chopped spinach, and possibly ground meat such as veal.
Side Dishes for Baked Manicotti
Garlic Bread
Salad
Any type of green vegetable

Green Beans
Peas
Broccoli
Brussel Sprouts

Frequently Asked Questions
What is the Easiest Way to Stuff the Shells?
Many people use a piping bag or pastry bag to stuff their manicotti shells. If you don't have a piping bag you can also use a Ziploc bag with a large hole cut in the corner.
I, however, find it just as easy to stuff the manicotti tubes with a small spoon. One less thing that gets dirty and then I have to clean.
Is Manicotti the same as Stuffed Shells?
In my home, it's different because I stuff shells with a meat mixture and manicotti with a cheese mixture.
If you are stuffing your shells with a cheese mixture, it's pretty much the same except for the shape of the pasta.
Can you Add other Things to the Cheese Mixture?
You can absolutely add other things to the cheese mixture. One of my favorites is to saute spinach. What's more, it's a great way to sneak vegetables into "Handy's" diet.
Another idea is to add some of the browned meat, onions, and garlic to the cheese mixture.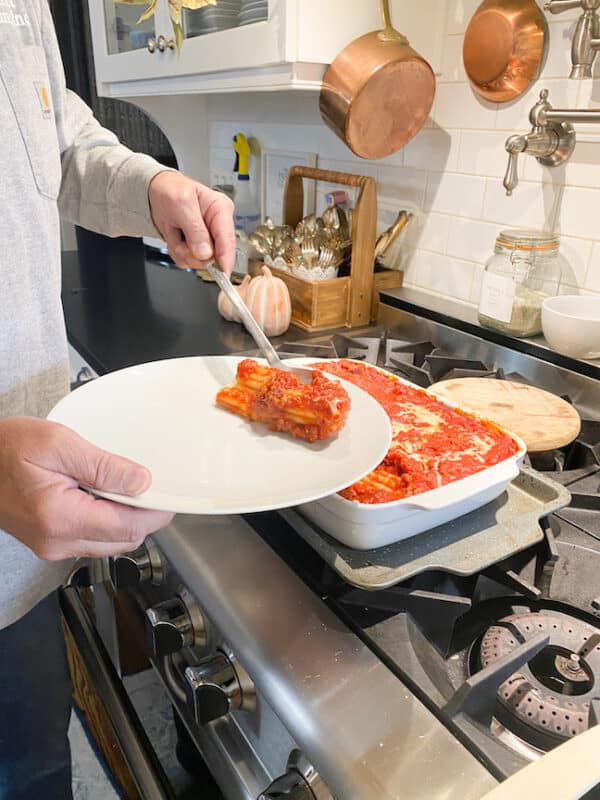 Pasta is My Favorite Thing of All
Trying to eat gluten-free is challenging when you love pasta.
While there is some really good pasta that is gluten-free, however, you can't find all of them. Manicotti is one of them. If anyone knows of a good source of gluten-free manicotti, please let me know in the comments.
I don't have celiac disease so I can cheat occasionally but my joints sure let me know for the next few days.
Peace and Love,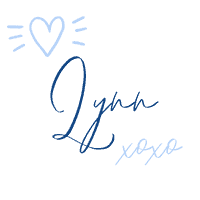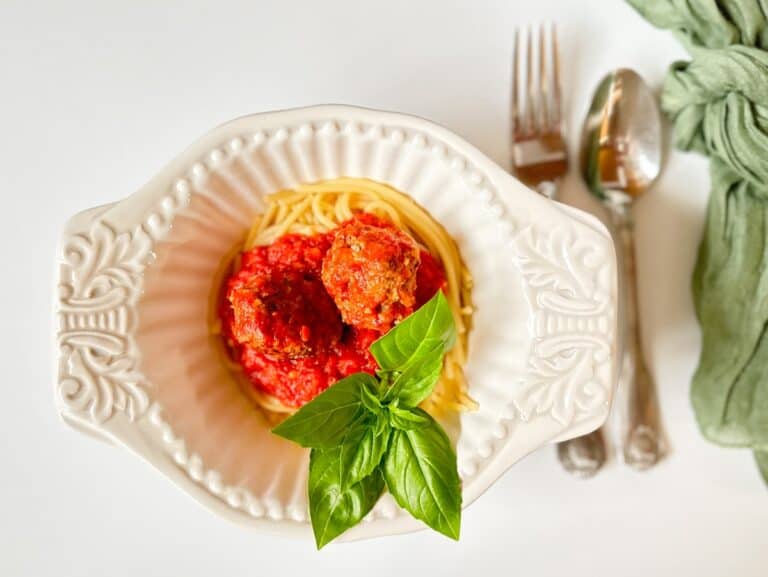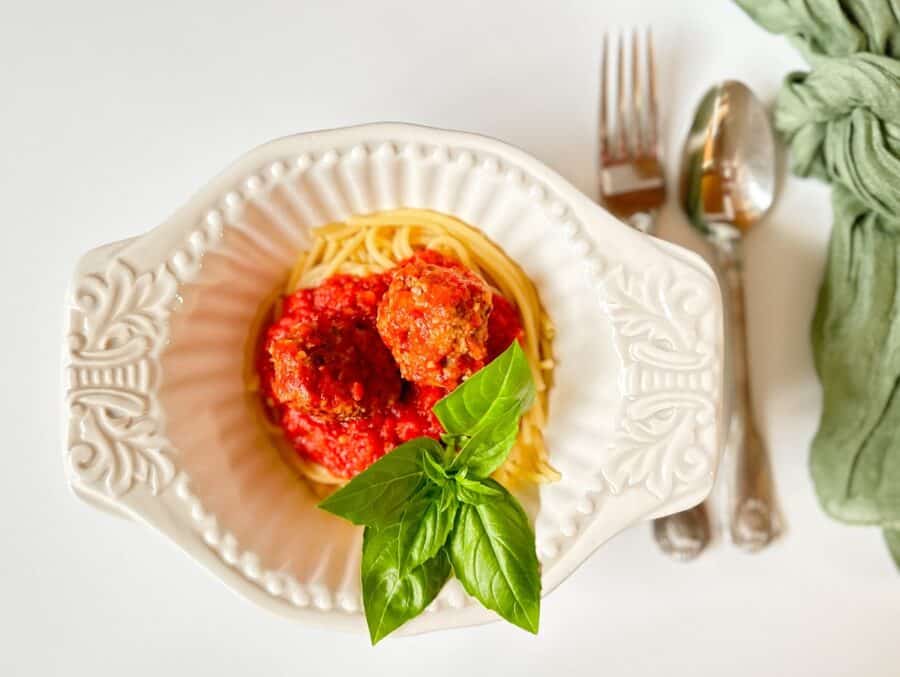 A great way to remember this recipe is to save it to your Pinterest boards. You can find the pin button in the top right corner of the photo below. Also, don't forget to follow me on Pinterest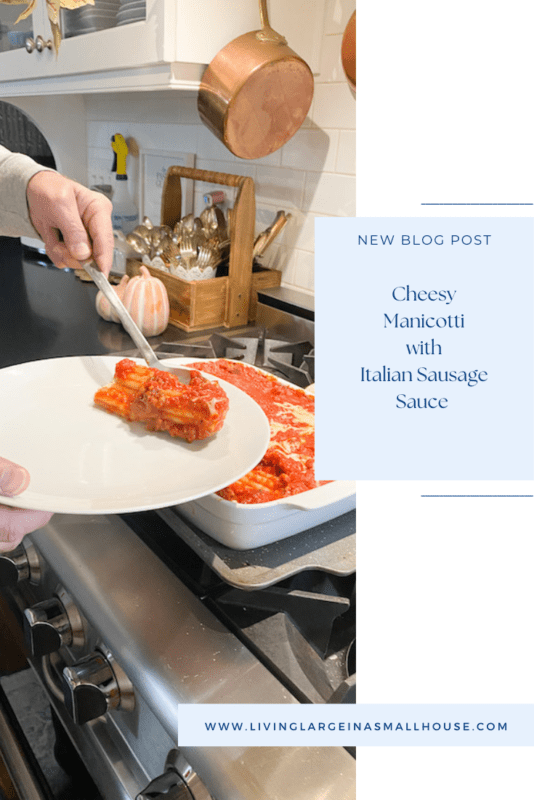 Ready to get organized
30-Day Cleaning & Organizing ebook
I have a 30-page ebook with tips, tricks, and tools to get your home organized.
Right now it can be yours for $9.99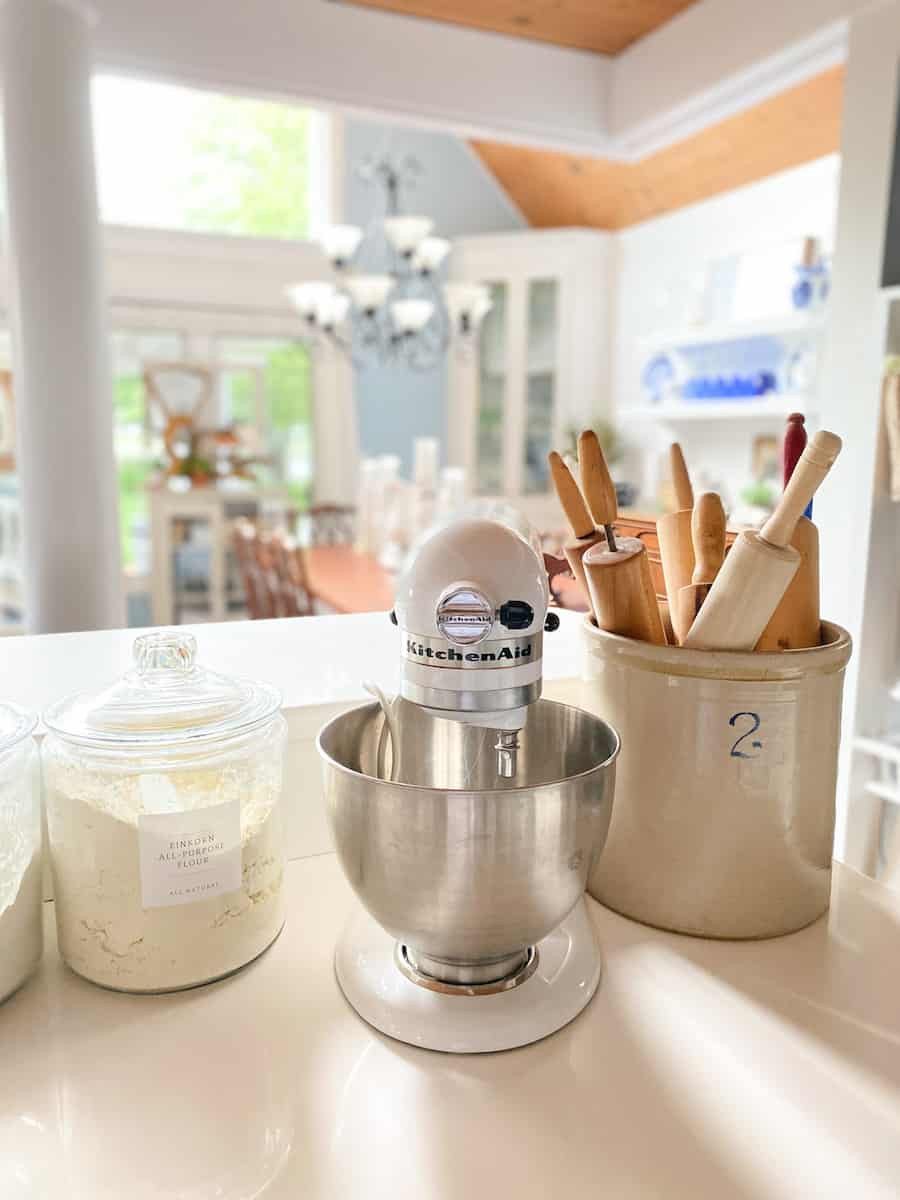 direct access to my amazon store
On Amazon
Did you know that you support my little business by purchasing through my links?? The price to you is the same but I receive a small commission on ALL the purchases you make when you shop through one of my links. I appreciate you helping Living Large in A Small House to grow!