How to Make the Perfect Holiday Cocktail
This is one of my most popular posts "How to Make a Perfect Holiday Cocktail" so it seems appropriate to bring it back today when I Celebrate 5 Days of Christmas with my blogging tribe.
We are 5 bloggers friends who are kicking off the Christmas Season with 5 Days of Holiday Inspiration.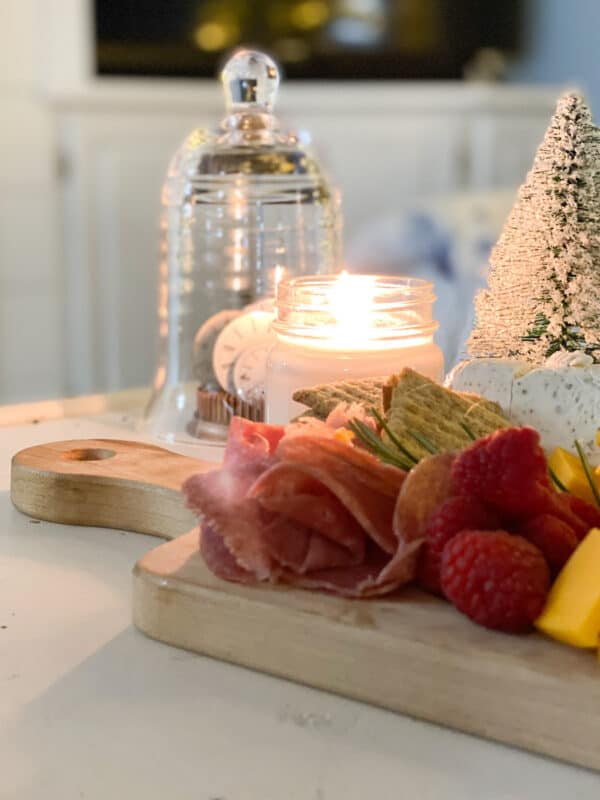 On my blog Living Large in A Small House, I may sometimes use affiliate links, which means a small commission is earned if you make a purchase via the link. The price will be the same whether you use the affiliate link or go directly to the vendor's website using a non-affiliate link. You can find my full Disclosure Policy HERE
5 Holiday Cocktails for 5 Holiday Events
When you're having company for the holidays, you'll want to know how to make the perfect holiday cocktail.
While I want everyone who I entertain to enjoy their favorite beverage, I also like to offer a festive signature holiday cocktail.
It's been my experience that most people will only want one and then switch to their preferred drink. That being said, you don't need to spend a fortune on ingredients for a ton of drinks. I also only have one "special" drink per event.
I'm going to share some of my favorites and the occasion that I would serve them. If you want suggestions for clean, affordable wines, check out my post HERE.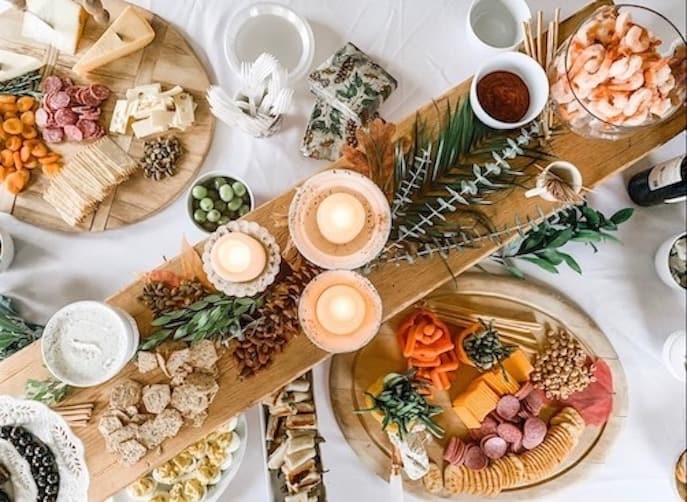 I also love a great charcuterie board for any type of entertaining. I share how to make a perfect board HERE.
Holiday Cocktail Party
I think a martini is so fitting for a holiday cocktail party. I know that I sure love them 🙂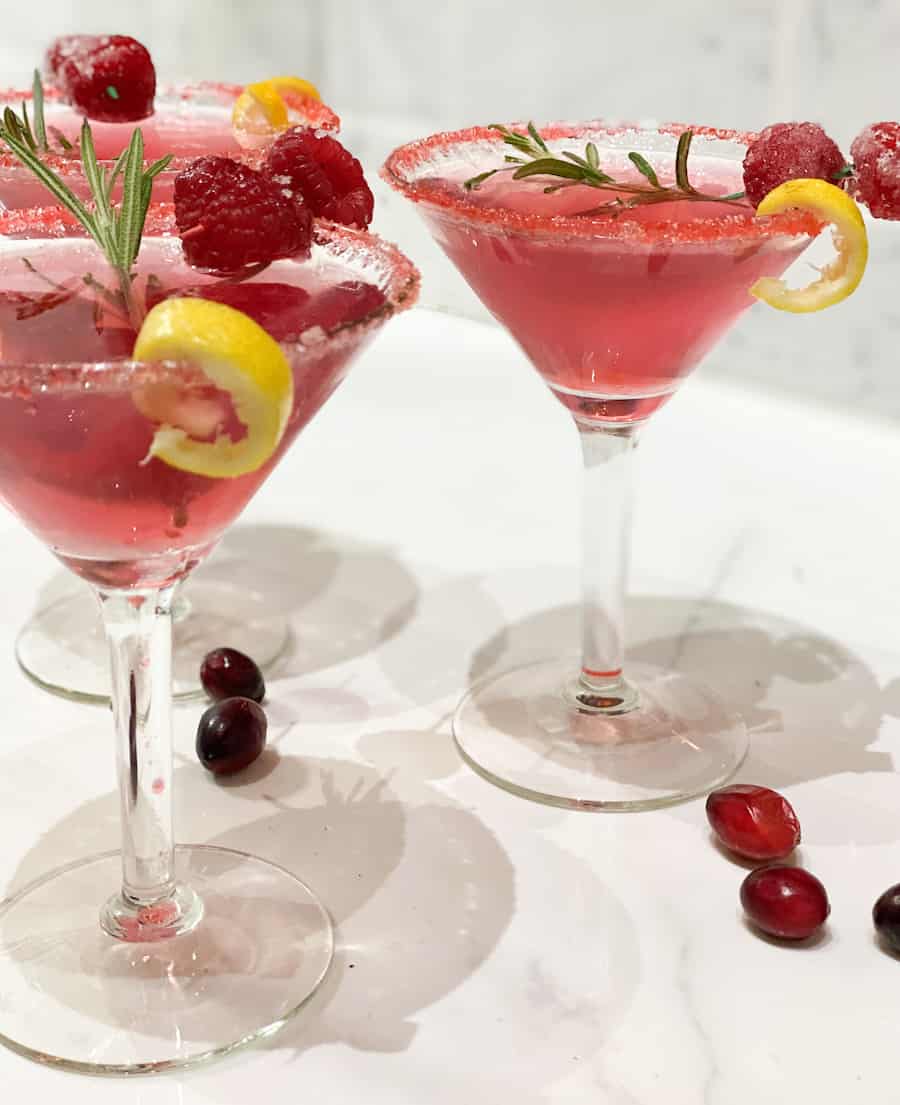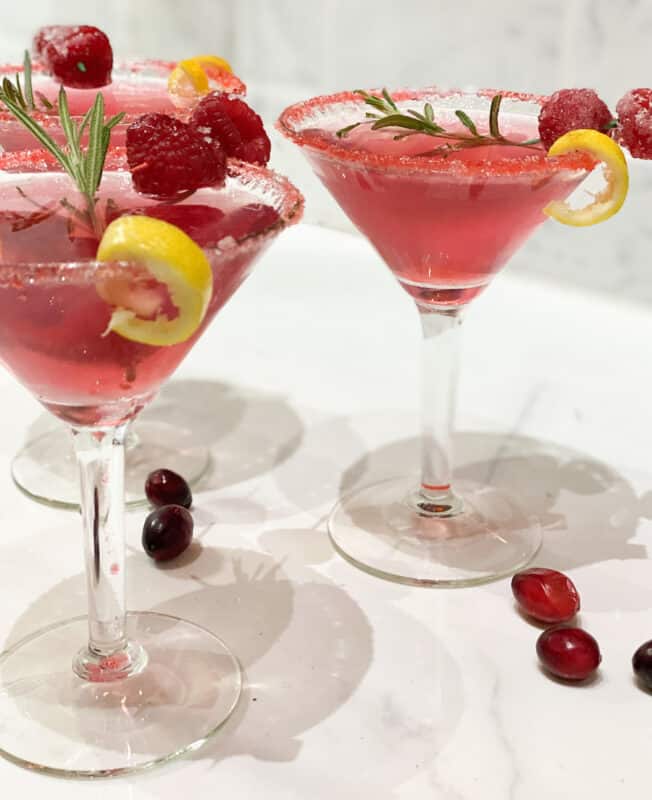 Cran-Raspberry Sparkling Martini
Ingredients
1

oz

champagne or prosecco

1-1/2

oz

Raspberry Vodka

1/2

oz

Cointreau

1

oz

Cran-Raspberry Cocktail Juice

1

tblsp

fresh lemon juice
Instructions
Pour champagne or prosecco into a martini glass

Shake remaining ingredients with ice in a cocktail shaker and strain into a martini glass.

Garnish with sugared raspberries and fresh rosemary
Yum
Making Sugared Cranberries & Raspberries
It's really simple. Dip your cranberries and raspberries into simple syrup, to coat. Then put your fruit into a bowl of sugar and gently toss the fruit to coat. Using a slotted spoon, remove the fruit from the bowl of sugar and let rest on a piece of parchment paper.
You can also put these on parchment paper on a baking sheet and pop them in the freezer for 1/2 hour to make fruit ice-cubes (sugared)
Casual Football Sunday Holiday Get-Together
I never thought I enjoyed bourbon and I'm not a huge beer fan. This was surprisingly yummy and something I would definitely have again.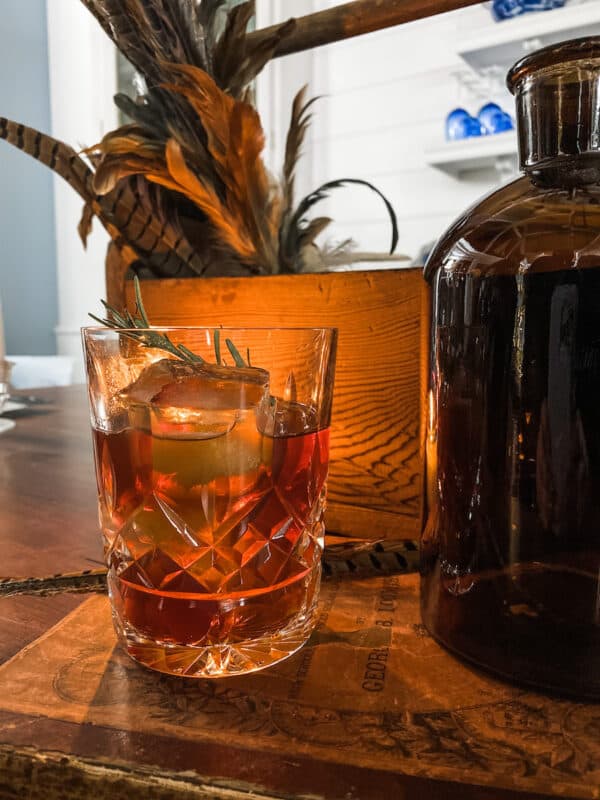 Beer Infused Old-Fashion
A Great twist on the classic old-fashioned
Ingredients
1

oz

oatmeal stout

I used Samual Smith

1-1/2

oz

bourbon

I use Woodford Reserve

1/2

oz

simple syrup

3

dashes

bitter

orange peel & maraschino cherries
Instructions
Mix all in a glass with large square ice cubes. Garnish with cherries and orange peel .
Yum
Holiday Cookie Exchange
This cocktail is perfect for an afternoon cookie exchange or holiday luncheon. It's light on alcohol and calories.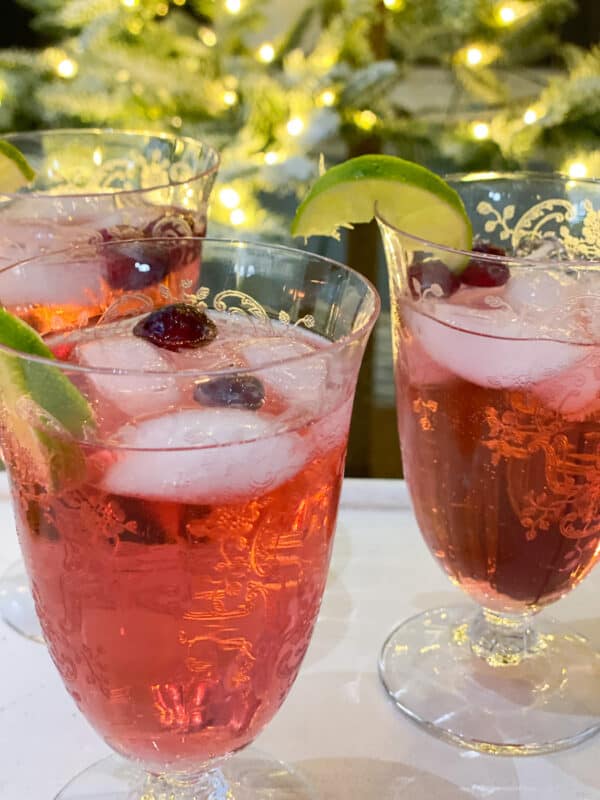 Cran-Raspberry Wine Spritzer
An less-alcohol alternative
Ingredients
2

ounces

Prosecco

1

ounces

sparkling water

1

ounces

cran-raspberry drink
Instructions
Pour over ice and garnish with raspberries
Yum
Ice Skating Party
If you're having a winter holiday outdoor party, you want to have something that warms you from the inside out.
A hot chocolate bar would be perfect for the younger crowd.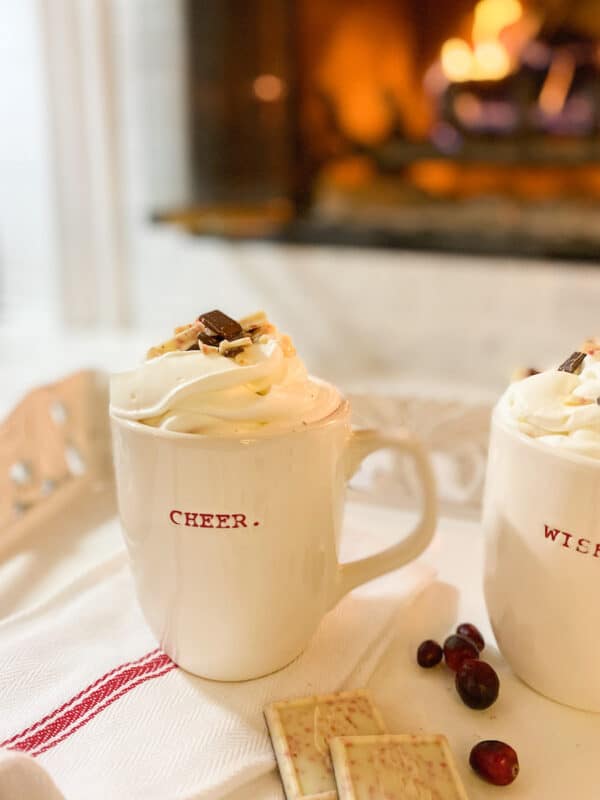 Bailey's Peppermint Coffee
Ingredients
1-1/2

oz

baileys

5

oz

coffee

3/4

cup

heavy cream

Crushed Peppermint candy or peppermint bark
Instructions
Brew coffee and add to cup with baileys

Whip cream until stiff – spoon the whipped cream on top of the coffee mixture

garnish with crushed peppermint or peppermint bark
Yum
Christmas Eve
Christmas Eve is a big deal in our family and we really enjoy a long evening of eating, drinking, opening presents, and just having family fun.
This cocktail is perfect for our very special night!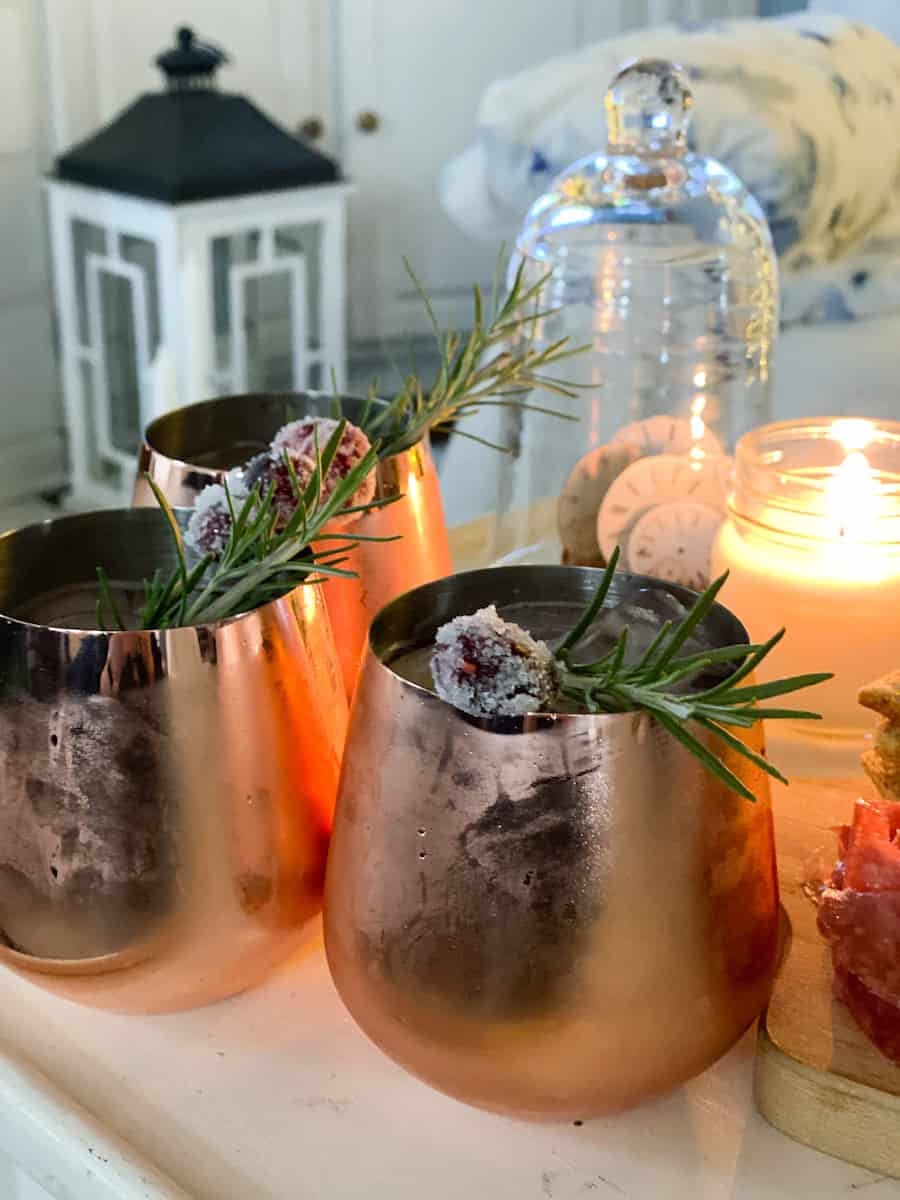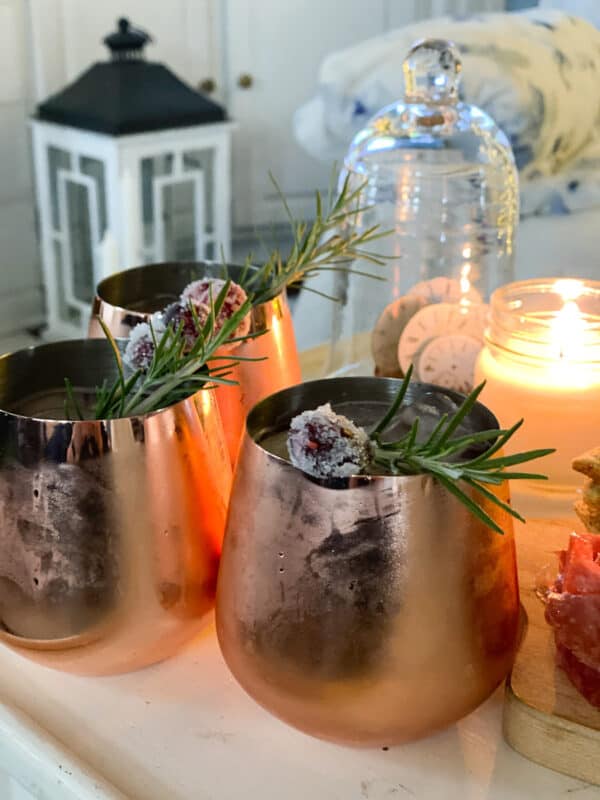 Raspberry Moscow Mule
Twist on the traditional Moscow Mule
Ingredients
1-1/2

oz

vodka

4

oz

ginger beer

1

oz

cranberry juice

juice from 1/2 of lime
Instructions
mix all ingredients in a copper mug and add ice

garnish with rosemary and sugared cranberries
Yum
If you're looking for coffee drink ideas, you can find them HERE
What Do You Serve Your Cocktails In?
I love vintage! I collect all things vintage and I love to use my vintage glassware for entertaining. How beautiful is it to have a cocktail in a stunning vintage Waterford Double Old Fashioned or an etched glass Fostoria Wine Glass?
If you have beautiful things, use them!
What is the point of having great things if you can't enjoy them with great company?
I also have glassware from Dollar Tree and I treasure them too. Everything I have, I have because I love it and it serves a purpose. There is a place in my home for both the old and new.
Christmas Traditions
I shared our family Christmas Eve Tradition of making Swedish Potato Sausage. You can read my little sentimental journey HERE.
This is another one of my most-read blog posts. Yes, you read that right! Surprises me too!
If you want to read about our Traditional Christmas Eve you can find that HERE.
More Christmas Fun
Tomorrow I and my gals are all sharing our Christmas Tablescapes.
We have something wonderful planned every day leading up to our Christmas Tree Reveal on Friday.
If you didn't see our Instagram Reel on Friday, you have to watch it. It's so funny!
Peace,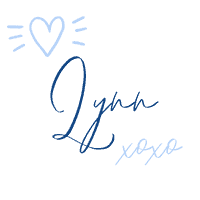 Enjoy my cocktails with the recipes below. You will find the links to appetizers, soup, and salad along with festive focaccia bread. Bon Appétit!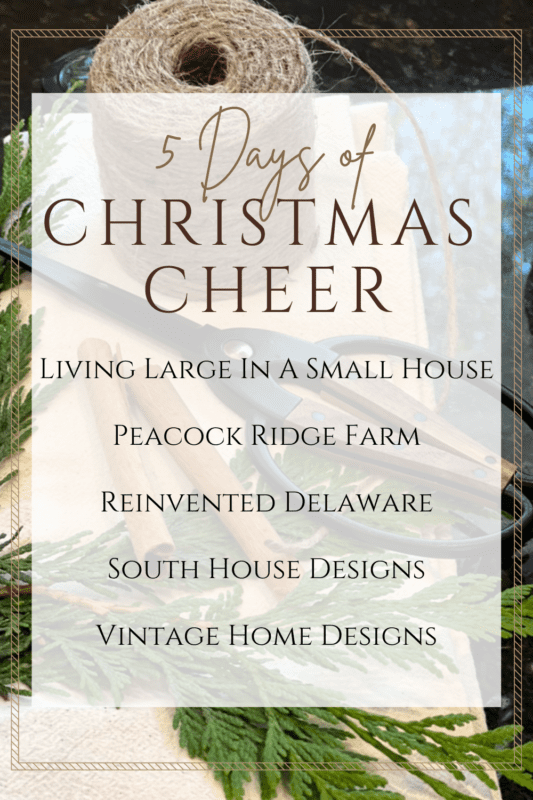 Renae – Peacock Ridge Farm
The chill is in the air and that means it's time to start thinking about delicious harvest salads for your Holiday Feasts! This festive salad recipe is easy to follow and perfect for a nutritious lunch or dinner. Plus, it's hearty enough to keep you satisfied all day long. So, gather your ingredients and get ready to enjoy a tasty meal!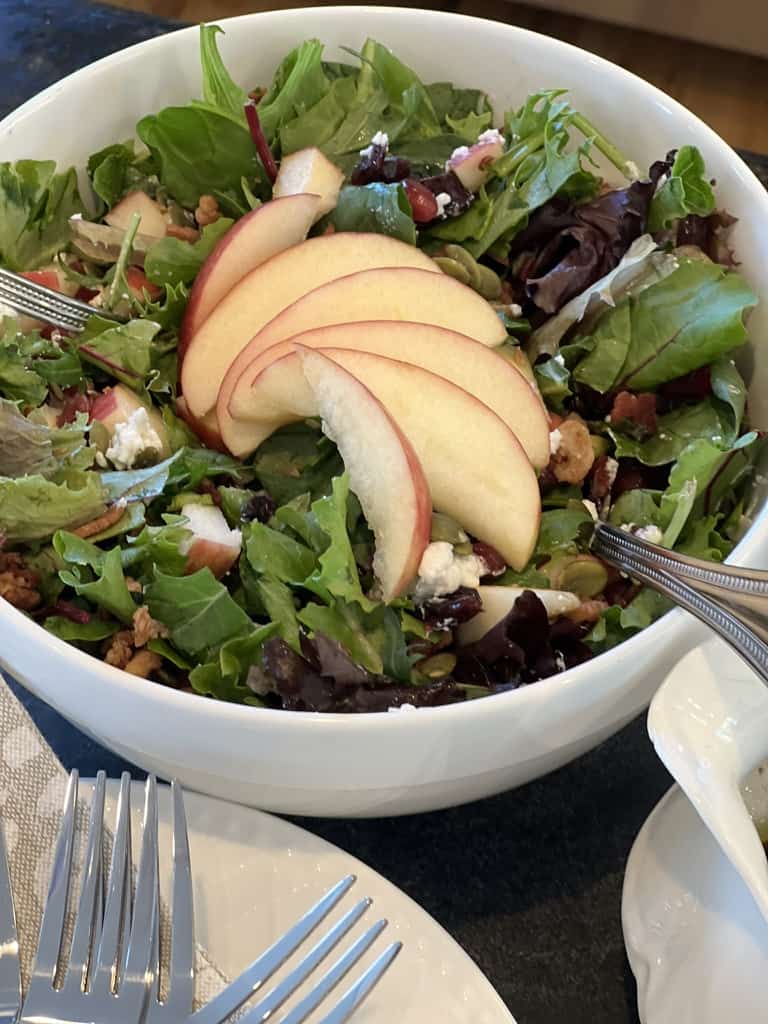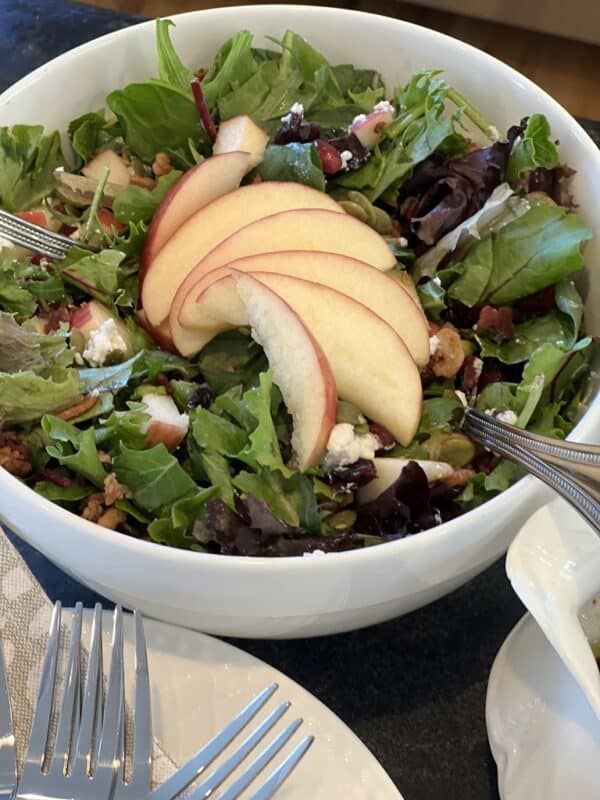 Cindy from Reinvented Delaware
This easy shrimp bisque instant pot recipe is the perfect starter for a special occasion or for any night of the week. Ingredients can be kept on hand so this delicious soup can be made in just 30 minutes!

Diane from South House Designs
Treat your guests to a delicious, focaccia Christmas tree. It's festive focaccia bread art that's perfect for any casual gathering. Grazing board, anyone?

Michele from Vintage Home Designs
This Christmas Tree Charcuterie board is so easy to put together. It's very festive and perfect for any holiday get-together.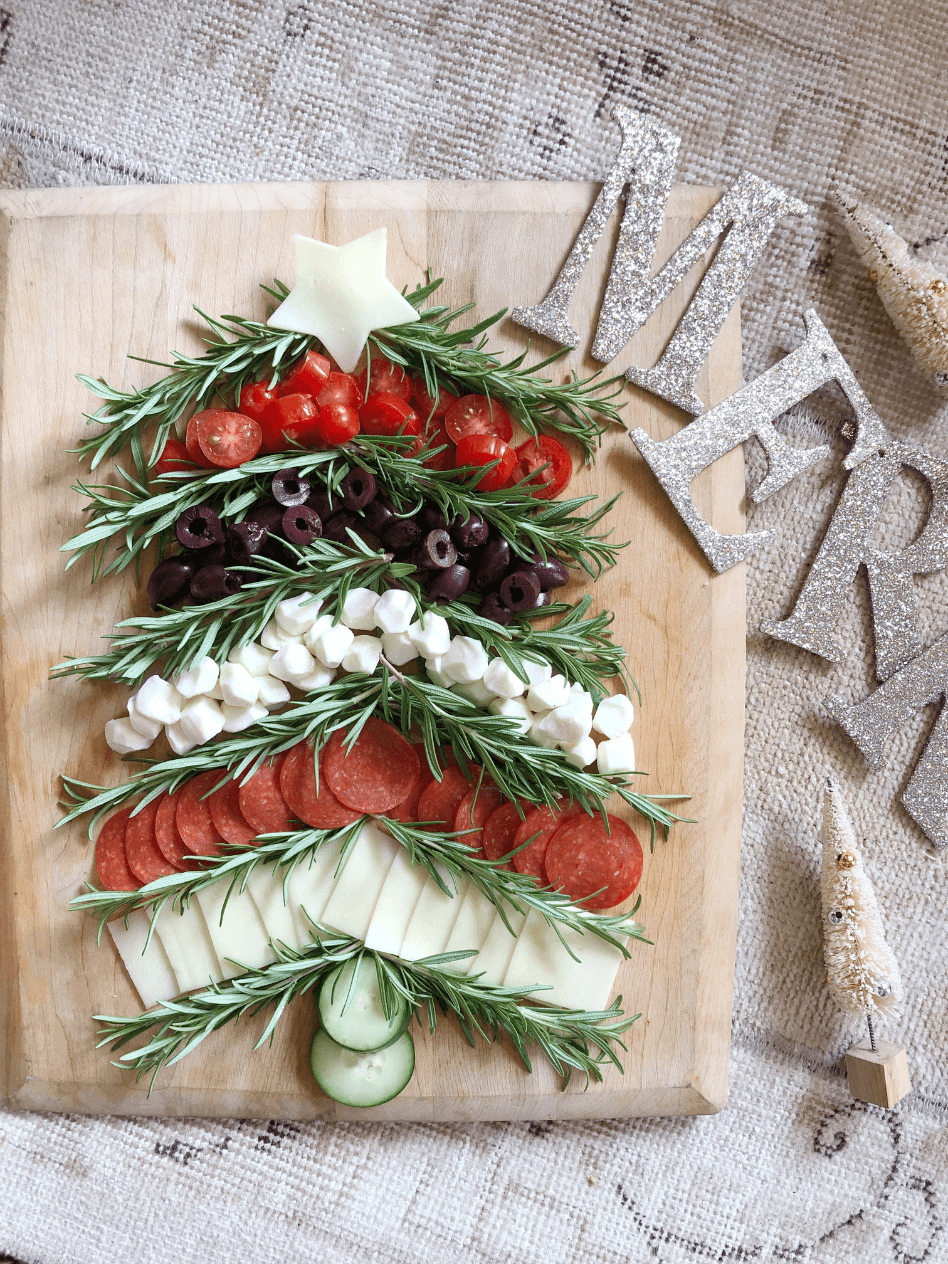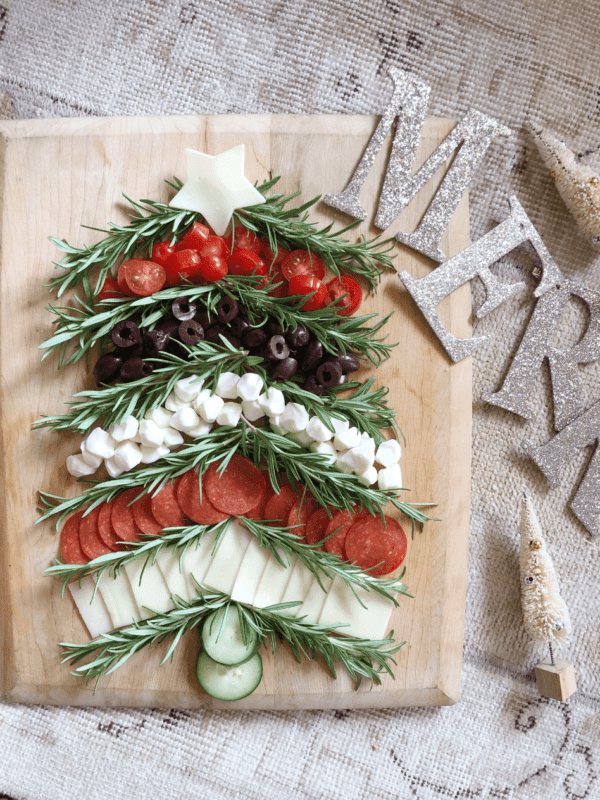 A great way to remember these recipes is to save them to your Pinterest boards. You can find the pin button in the top right corner of the photo below. Also, don't forget to follow me on Pinterest