How To Make the Best Charcuterie Board
I'm going to share with you how to make the best charcuterie board. What is a charcuterie board you might ask? Well, it's the cheese and cracker snacks of the 21st century. For many of us taking our charcuterie board to the next level is what it's all about. I have created tables that are all about said board. Basically, an hors d'oeuvre smorgasbord.
smor.gas.bord/'smôrges,bôrd/
a buffet offering a variety of hot and cold meats, salads, hors d'oeuvres, etc.

a wide range of something; a variety."the album is a smorgasbord of different musical styles"
My favorites for my boards are:
Meats: salami, prosciutto, capocolla
Cheeses: cheddar, swiss, manchego, goat cheese and asiago
Crackers: pita, butter, pretzel, and gluten-free
Bread sticks
Pickles: sliced dill pickles, marinated olives
Fruit: grapes, dried cranberries, raspberries, strawberries
Dark Chocolate
Nuts: almonds, shelled pistachios
Garnish: Rosemary Sprigs
Optional Ideas for Your Board
These are items that I don't typically use but you can add to enhance your board.
Spreads: Jams, Jelly or Mustards
Fruits: Dates, apricots, figs, apple slices
Dates,
Cheeses: Mozzarella balls, brie, blue cheese, Gouda, Havarti, Provolone, Parmesan, or flavored cheeses; cheese spreads
Deviled Eggs
Shrimp Cocktail
Vegetables: carrots, celery, broccoli, asparagus spears, and haricot verts
Formal or Not
I make very big, elaborate boards for family gatherings. Christmas, Thanksgiving, and Easter come to mind. We also provide smaller offerings when our friends or neighbors stop by. "Handy" and I sometimes have a board for dinner on Friday nights.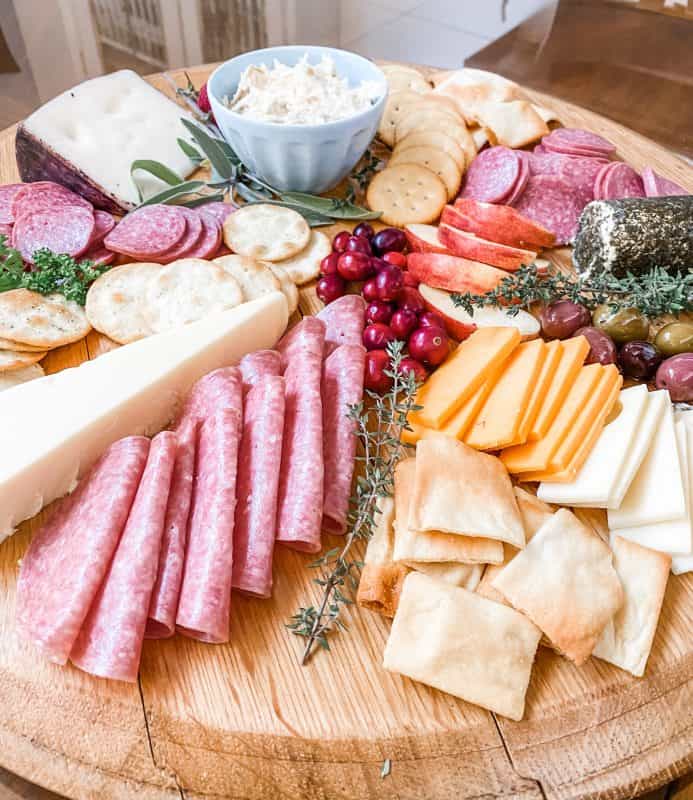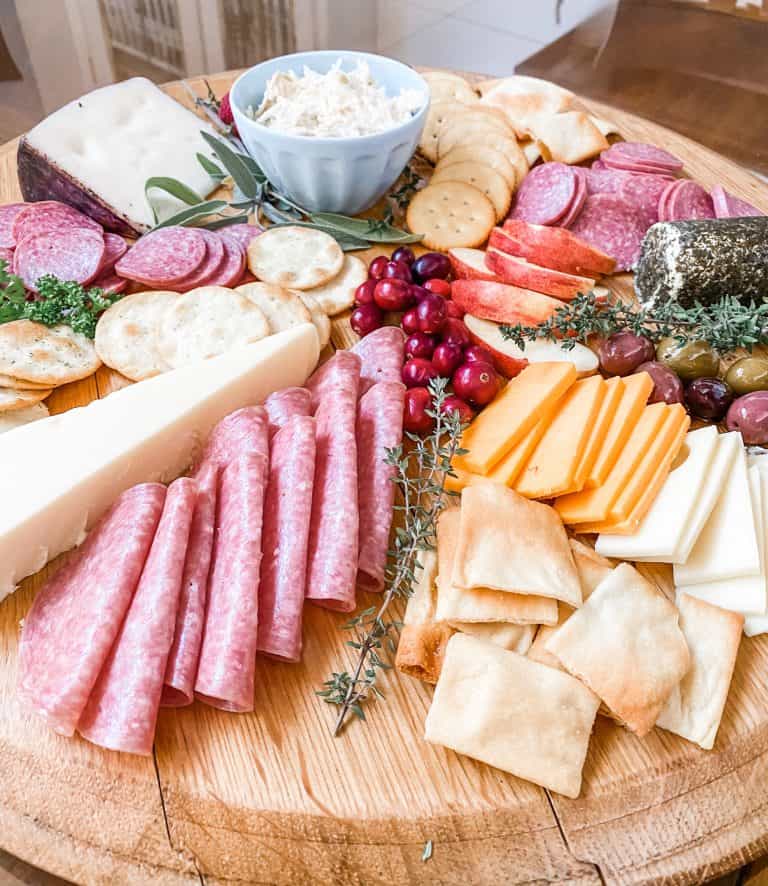 Changing Up the Board
I recently was introduced to the sweet charcuterie board by my friend Elizabeth from Pinecones & Acorns. What a fun idea for Valentine's Day, Easter, or a Halloween Party. I can't wait for the next "candy" holiday so that I can try this out.
Stepping up My Game
I always like to add something new and fun to my boards. Recently I learned how to make roses out of my salami and I just love it. I watched a YouTube video and had it made in a few minutes. Turns out it's quite simple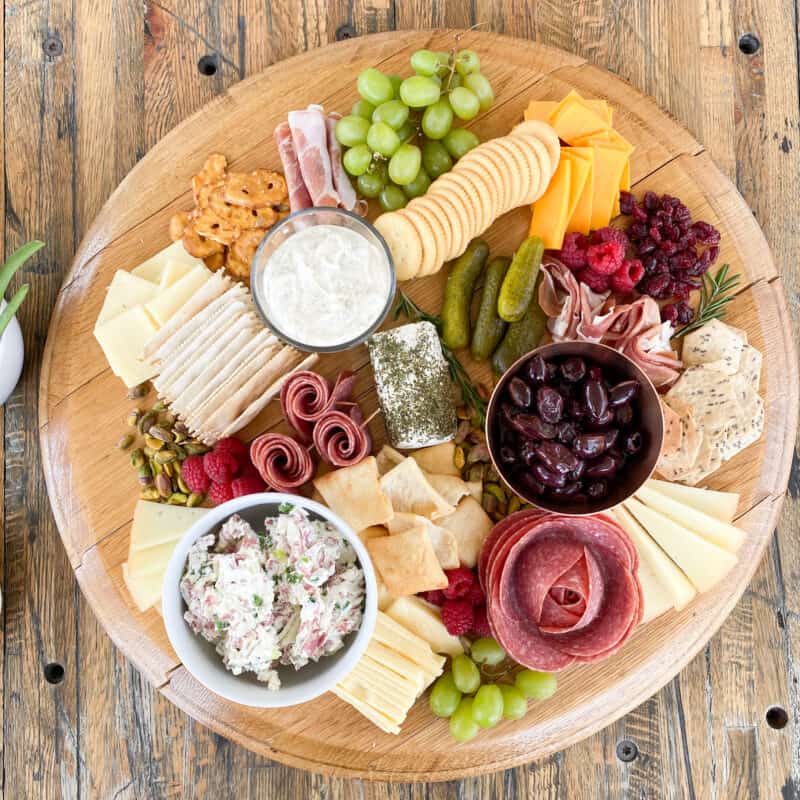 Pairing wine with your board can also take it to the next level. Check with a full-service liquor store for help if you aren't a wine connoisseur.

This is such a fun and easy idea for entertaining! Have fun with it
Peace,