How to use Javy Coffee for Spring Coffee Drinks
Do you love coffee? Do you want to know how to use Javy Coffee spring coffee drinks? You're probably asking yourself, what is Javy Coffee? It's 100% Columbian coffee in a liquid instant form.
Javy Coffee Company has graciously gifted me a bottle of its amazing brew. It's so much fun to come up with fun coffee drinks for the spring and summer.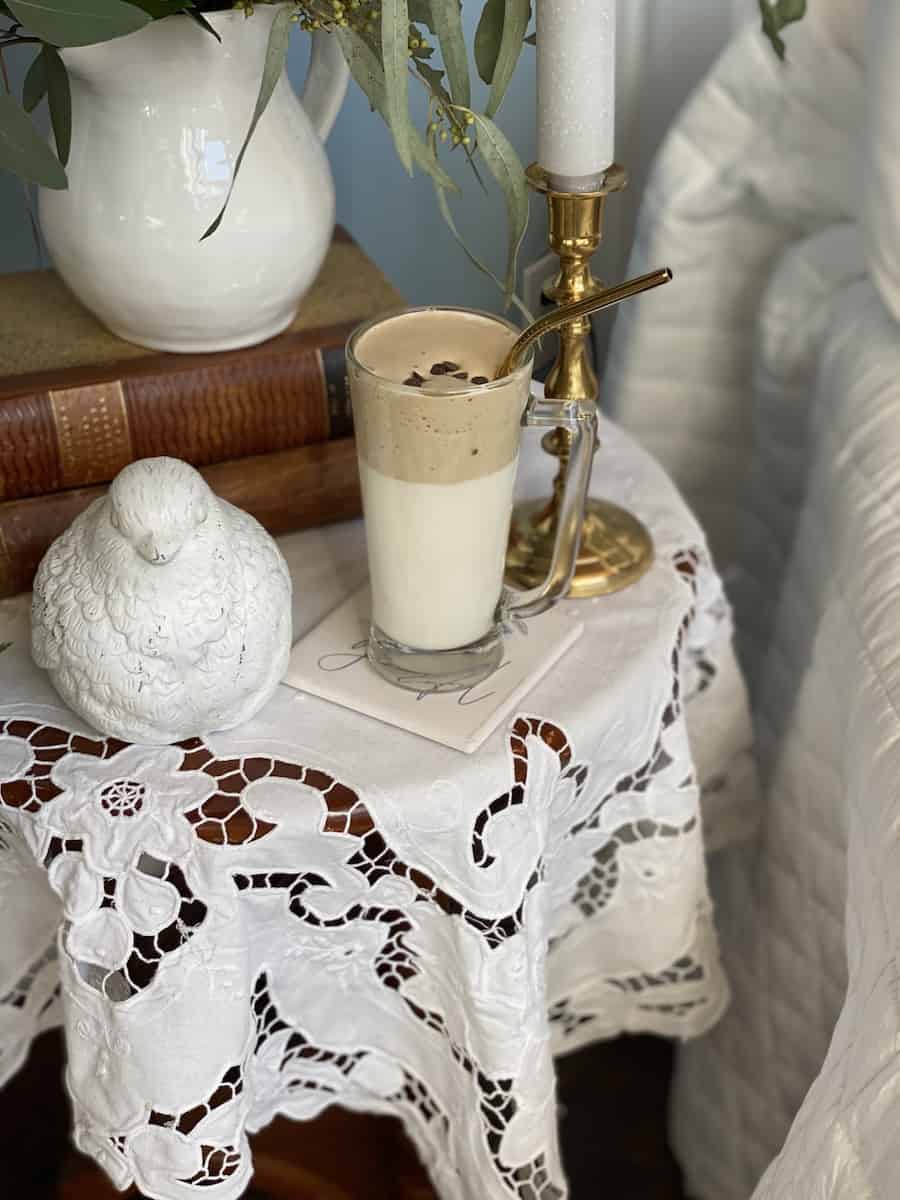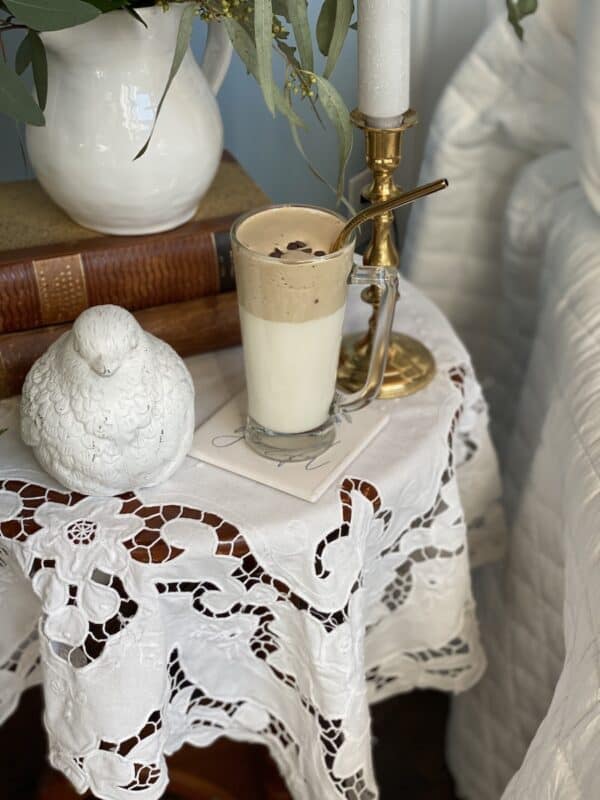 On my blog Living Large in A Small House, I may sometimes use affiliate links, which means a small commission is earned if you make a purchase via the link. The price will be the same whether you use the affiliate link or go directly to the vendor's website using a non-affiliate link. You can find my full Disclosure Policy HERE
Coffee wasn't something that I always enjoyed. One of my very good friends took me to a Starbucks and I had a Carmel Machiatto. My morning coffee is now something I can't do without. There is something about the smell of coffee in the morning that is so wonderful.
Coffee
I don't need inspirational quotes – I need coffee
Making Coffee Shop Drinks at Home
It's possible to make yummy drinks at home and especially easy with Javy coffee. It's instant coffee in liquid form. You can make a little or a lot depending on your recipe needs. At a fraction of the cost of coffee shop drinks.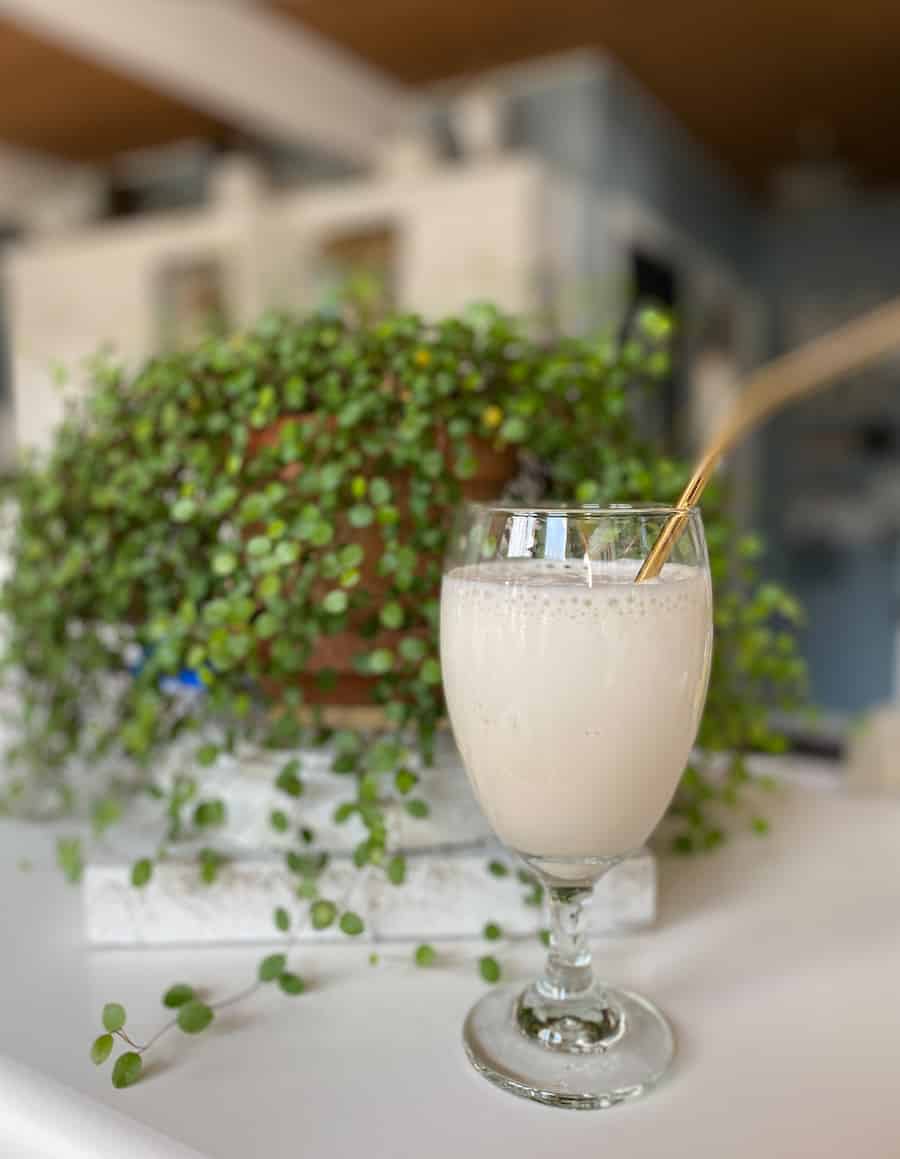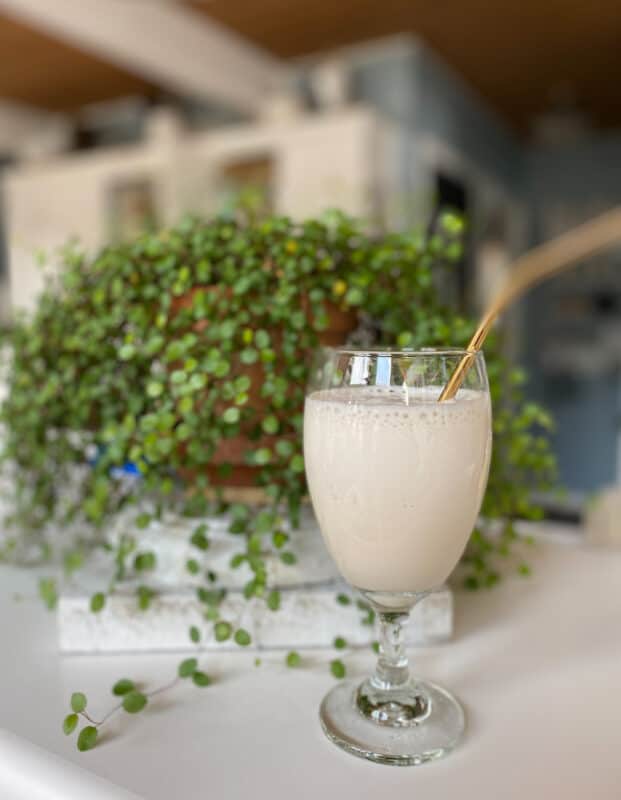 How to use Javy Coffee for Spring Coffee Drinks
Using the Javy coffee concentrate makes having fun with some spring and summer coffee drinks so much easier. You have coffee in seconds with this instant option that has a robust coffee taste. If you aren't using Javy coffee concentrate, just substitute the water amount for brewed coffee. For all of these recipes, I used a medium roast flavor but you can increase the strength of the coffee to your own taste.
Iced Coffee
Ingredients
Coffee Cubes
16

oz.

water

3

tsp

Javy coffee concentrate
Iced Coffee
4-6

coffee cubes

3/4

cup

milk or cream

any type of milk you prefer

sweetener

If you prefer, any type
Instructions
Add ice cubes to a mug or glass and pour milk or cream over. Add sweetener as desired.
Yum
I made more coffee ice cubes than were needed for the iced coffee recipe. The extra cubes were put in a lidded container and put back in the freezer. Now they are available for a quick iced coffee at any time.
Dalgona Coffee
Ingredients
2

tbsp

boiling water

1

tsp

Javy Coffee

2

tbsp

sugar

1

cup

milk

You can use any type of milk that you prefer
Instructions
Whisk or beat the water, coffee, and sugar until it is thick and creates soft peaks. Use a large bowl so that it doesn't splatter all over. I used my immersion blender with the whisk attachment.

Pour the milk into a tall glass, leaving room for the cream. Spoon the Dalgona cream on top of the milk.
Yum
Frappuccino
Ingredients
2/3

cup

water

2

tsp

Javy coffee concentrate

1/4

cup

milk

You can use any type of milk you prefer

1/4

cup

heavy cream

1

tsp

vanilla extract

2

tbsp

sugar

or sweetener of your choice

1-2

cups

ice

more ice will give it a thicker consistency
Instructions
Put all ingredients into a blender and blend until smooth

You can add to this recipe other flavorings; more sugar, caramel syrup, cocoa powder, cinnamon,
Yum
Other Ways to Make Coffee
For many years I only had a Keurig coffee maker for my single cup of coffee. The first maker that I had lasted quite a while. After that one needed to be replaced, there were a few that didn't even work for a day. My latest single cup maker is a Mueller. It's a brand that wasn't familiar to me. For the price, I'm very pleased with it. I've had it for about two years.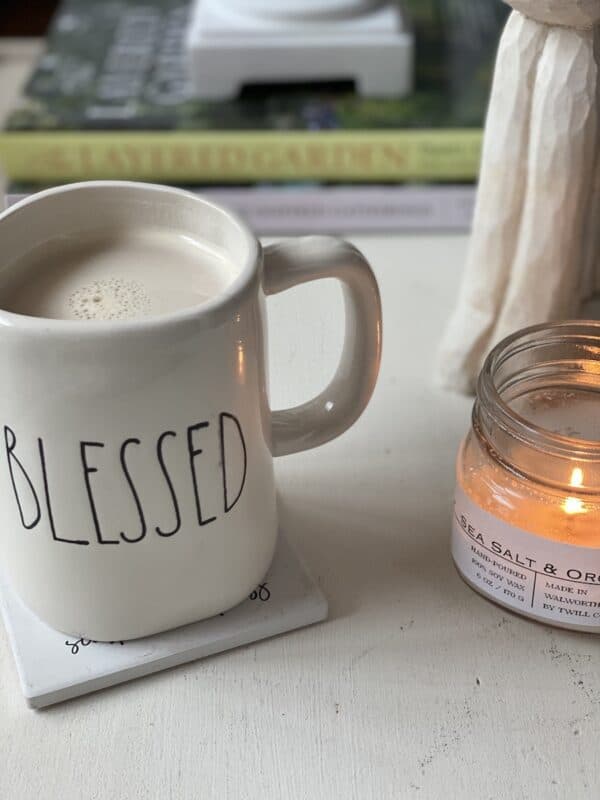 This past Christmas, my girls gifted me with a SMEG Coffee Maker and I'm in love. More for the vintage look than the practicality. It's a coffee maker that is only used when we have company and need more than one or two cups of coffee. However, it sure looks lovely on my countertop.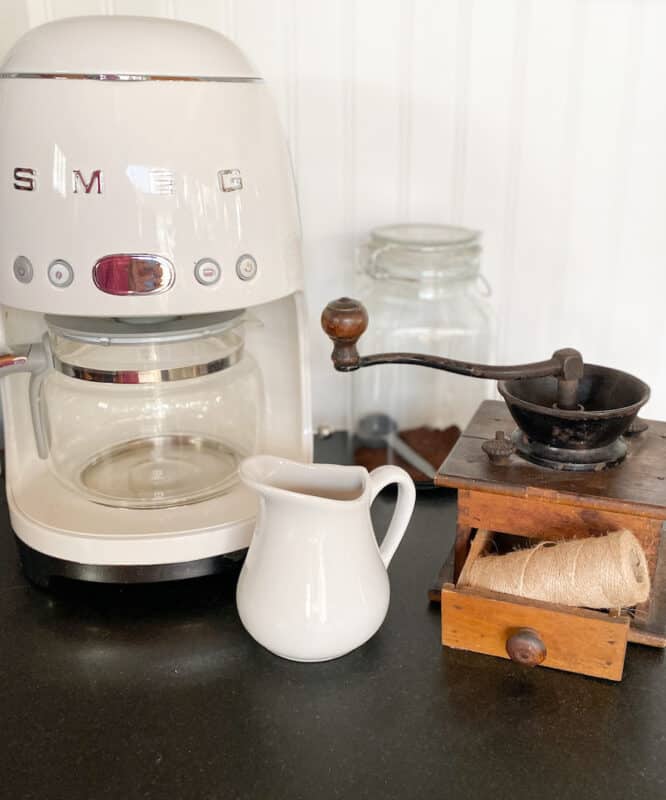 Coffee Sweeteners & Flavors
You can add flavorings to your coffee that make it sweet. If you like your coffee black, God Bless You! but I just need to have mine flavored and sweetened to enjoy it. That being said, who needs all the calories. Here are some ways to get great flavor without the added guilt.
Honey
Mint
Fat-Free Half & Half
Reduced-Sugar Vanilla Almond Milk
If you are interested in trying Javy coffee for some spring drinks, visit the Javy Coffee website and use discount code LYNN15
Peace,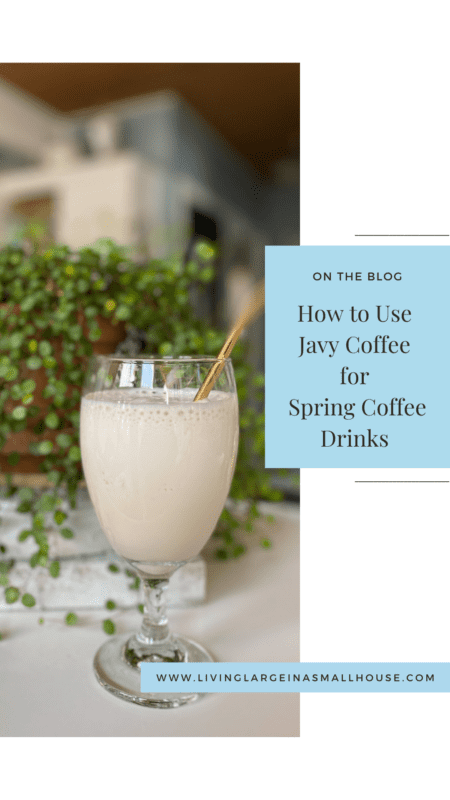 If you're looking for an adult beverage, you can find some really fun one's HERE