7 Ways to Speed Clean the House for the Holidays
These 7 ways to speed-clean the house for the holidays will help you have your home sparkling for friends and family.
Even if you don't have a houseful who is celebrating, there is nothing like a clean house.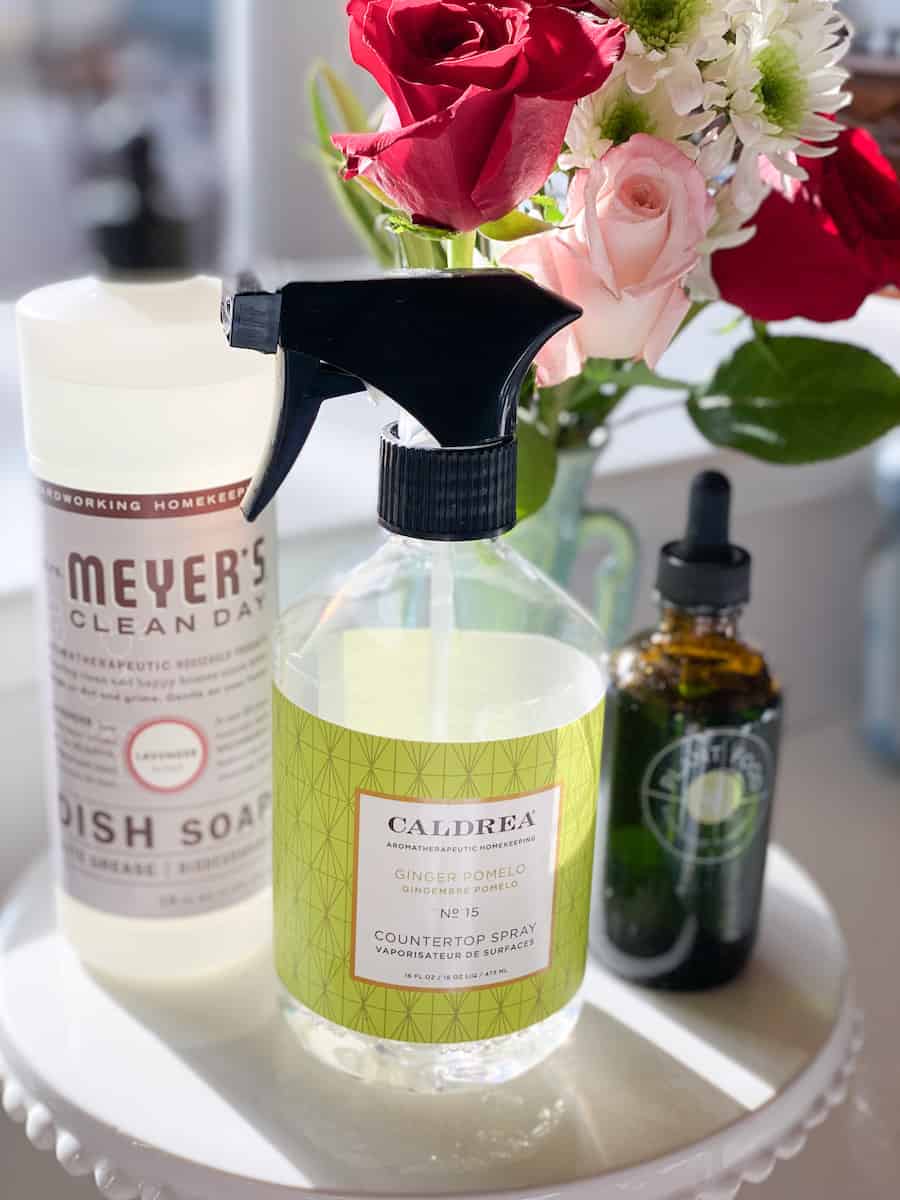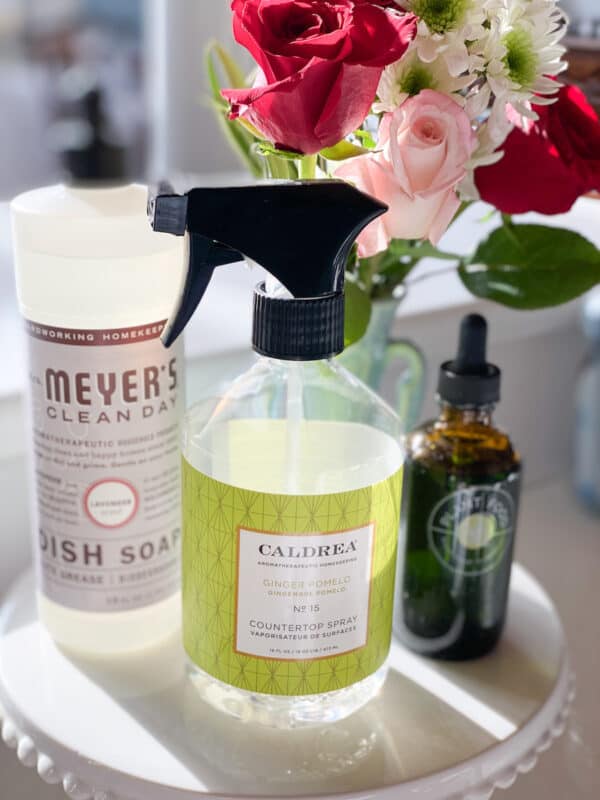 I generally do a thorough deep cleaning in the weeks leading up to the holidays and then right before I do a speed clean to spruce things up before we relax and celebrate Christmas.
Crank up the Christmas music and get going…….
1. Clean the Clutter
Before you can clean you need to get rid of the clutter. If there are others in the family, get them involved. Make a game/race to get everything quickly picked up and put away. REMEMBER: If you don't use it or love it – Throw it, Donate it or Recycle it.
Throw away junk mail and put things that you need to keep in their proper place.

If you need to have a better organization system, you will want to sign-up to be part of our Organizing Challenge. You will also have access to my 30-Day Organizing Challenge Worksheets!

Pick up any toys, clothes, shoes, and coats that are lying around and put them away

I love baskets for toys, throws, pillows, and more.

Make sure everything that is out of place finds a home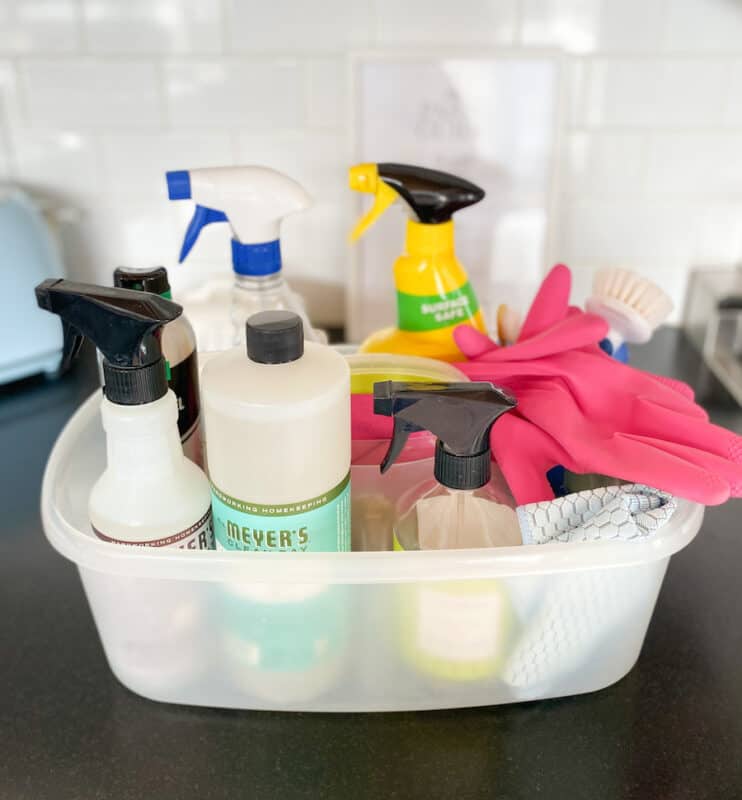 This post may contain affiliate links. That means if you click and buy, I may receive a small commission (at zero cost to you). Please see my full disclosure policy for details
2. Gather all your Cleaning Supplies in a Caddy
I keep all of my cleaning supplies in a caddy that I can carry around the house while I clean. Here is what I have inside.
Glass Cleaner
All-Purpose Spray Cleaner
Counter Top Spray
Toilet Bowl Cleaner
Tub & Tile Cleaner
Cleaning Rags & Rubber Gloves
You can read about some of my homemade cleaning recipes HERE
3. Dust Main Pieces of Furniture
I dust everything that is near where people may sit or walk near. I use a microfiber cloth and either glass cleaner or all-purpose spray for all my furniture and glass.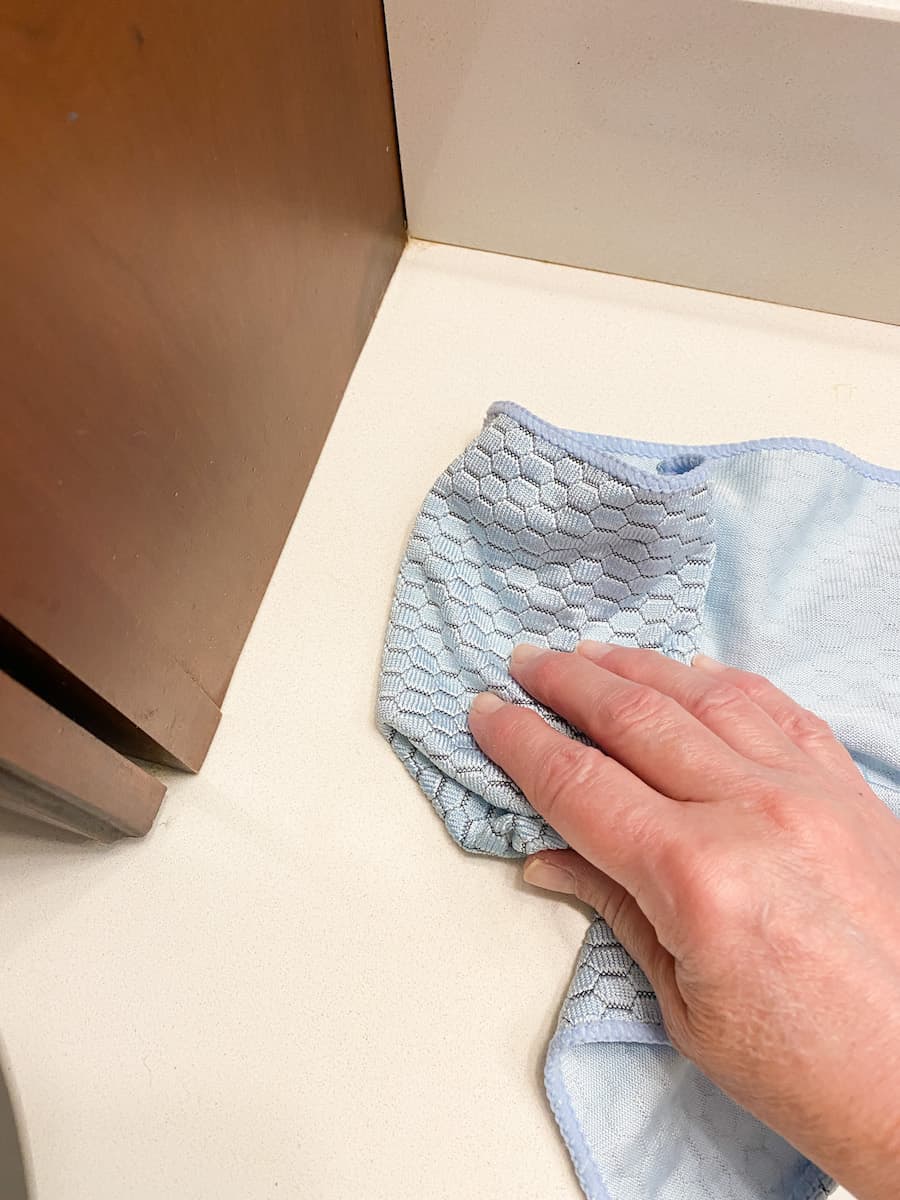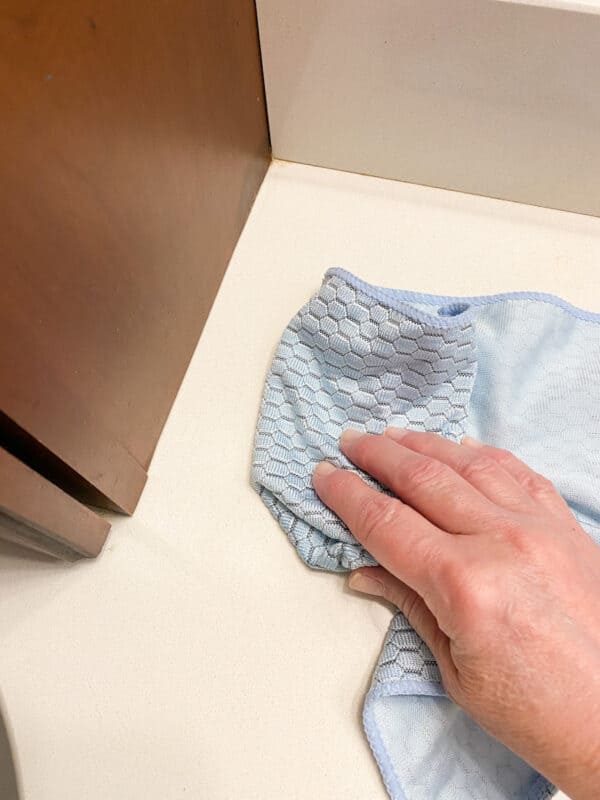 4. Wipe Down all Countertops in Kitchen & Baths
The kitchen takes the most time because it's where I prepare food. I move everything and clean under it. I use hot soapy water on most of my countertops, the ones where I prepare my food. On the other surfaces, I use a countertop spray because I love the smell. It actually makes the whole downstairs smell lovely. My favorite is Caldrea "Ginger Pomelo.
4. Clean all Mirrors and Dirty Windows
I clean the mirrors in the bathrooms and then I head to the kitchen door and French doors in the great room. We have a small dog and she barks at anything that she sees out the glass doors. They are typically a mess.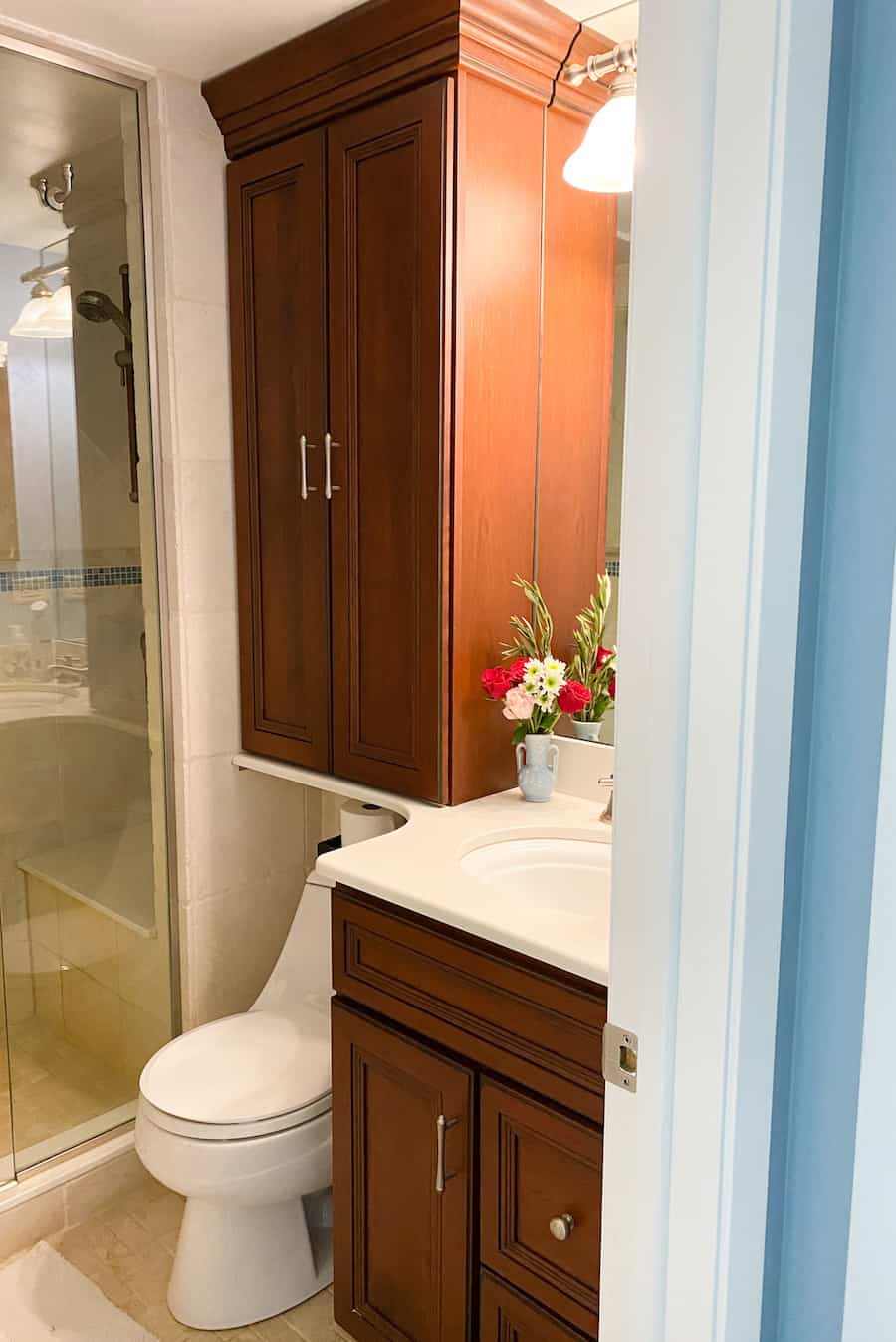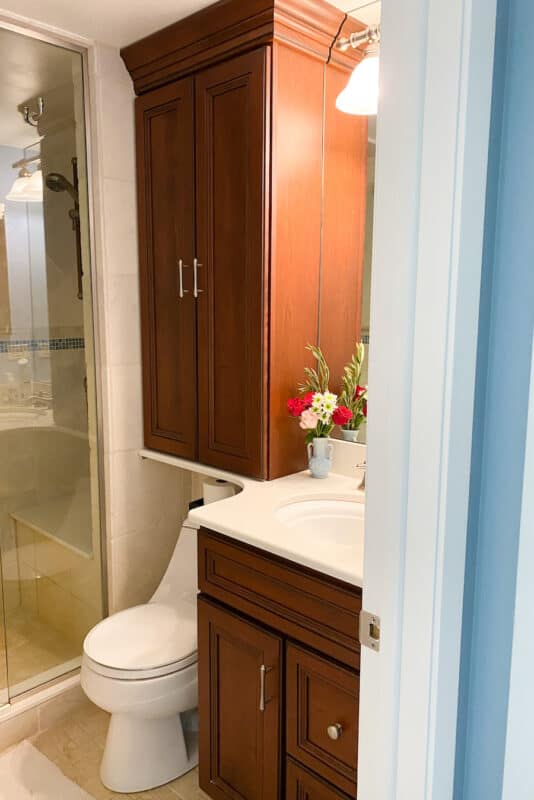 6. Clean Sinks and Toilets
I clean my bathroom sinks and my kitchen sink with Barkeeper's Friend. Then with rubber gloves on, I clean the toilets. I'm a big fan of using environmentally friendly cleaning products but when it comes to the toilet, I use Zep Toilet Bowl Cleaner because our water is so bad and I don't want a yellow ring in my bowl.
A few months back I wrote a post about keeping my bathrooms clean. I re-read it and honestly, it's a really good post with some great tips. You can find it HERE
7. Finally the Floors
Once everything has been dusted and wiped down, I vacuum everything. Then I pull out my mop and mop all my floors. If you have carpet, you can skip this step (lucky you)!
My idea of Superwomen is someone who scrubs her own floors!
Bette Midler
This week can be challenging if you have a lot planned. You can read about my ideas for handling a stressful week HERE. If you celebrate Christmas, I hope you have the most amazing weekend!
Peace and Love,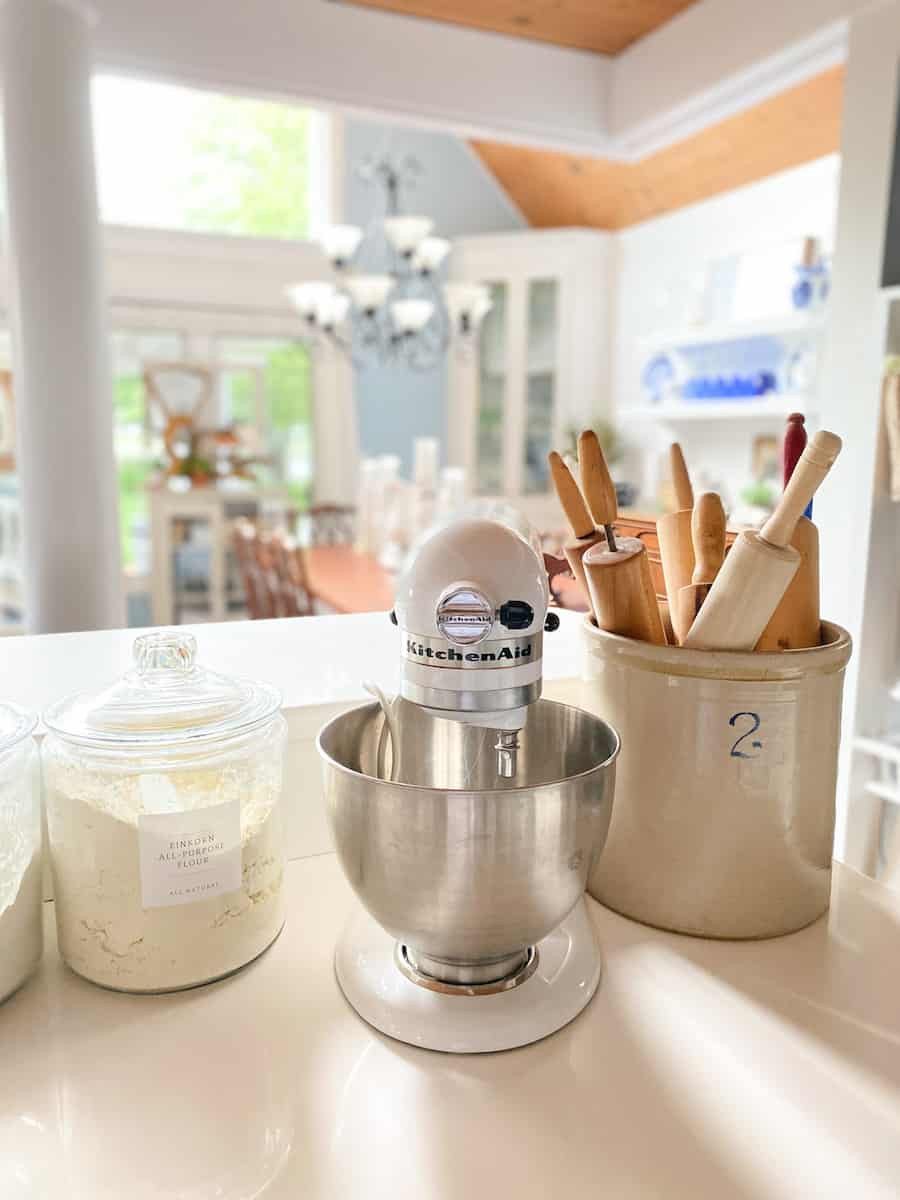 direct access to my amazon store
On Amazon
Did you know that you support my little business by purchasing through my links?? The price to you is the same but I receive a small commission on ALL the purchases you make when you shop through one of my links. I appreciate you helping Living Large in A Small House to grow!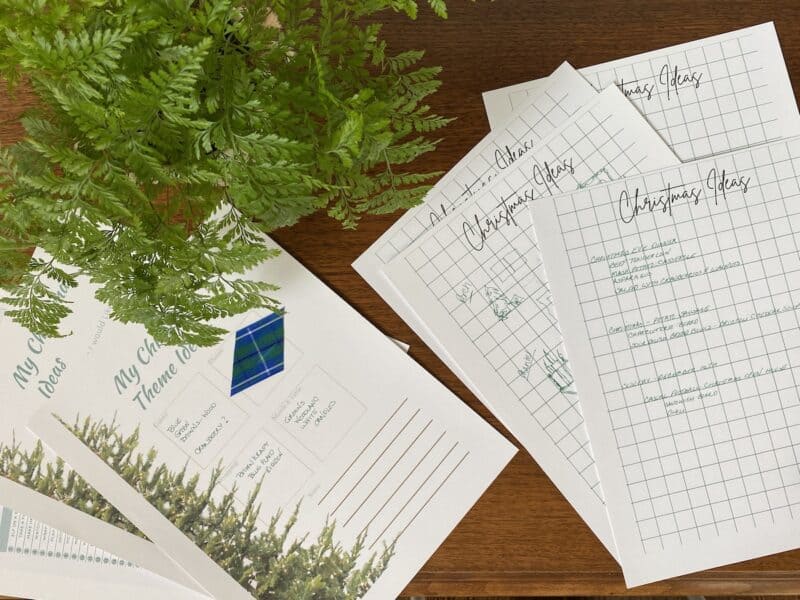 have access to my 30-day cleaning challenge
When you join my newsletter

A great way to remember this article is to save it on one of your Pinterest boards. You can find the pin button in the top right corner of the photo below. Also, don't forget to follow me on Pinterest