Gardening on the Living Large Podcast
Today on the Podcast I'm discussing gardening!
I've never started my vegetable garden plants or annual flowers from seed.
I've never had a space to do it.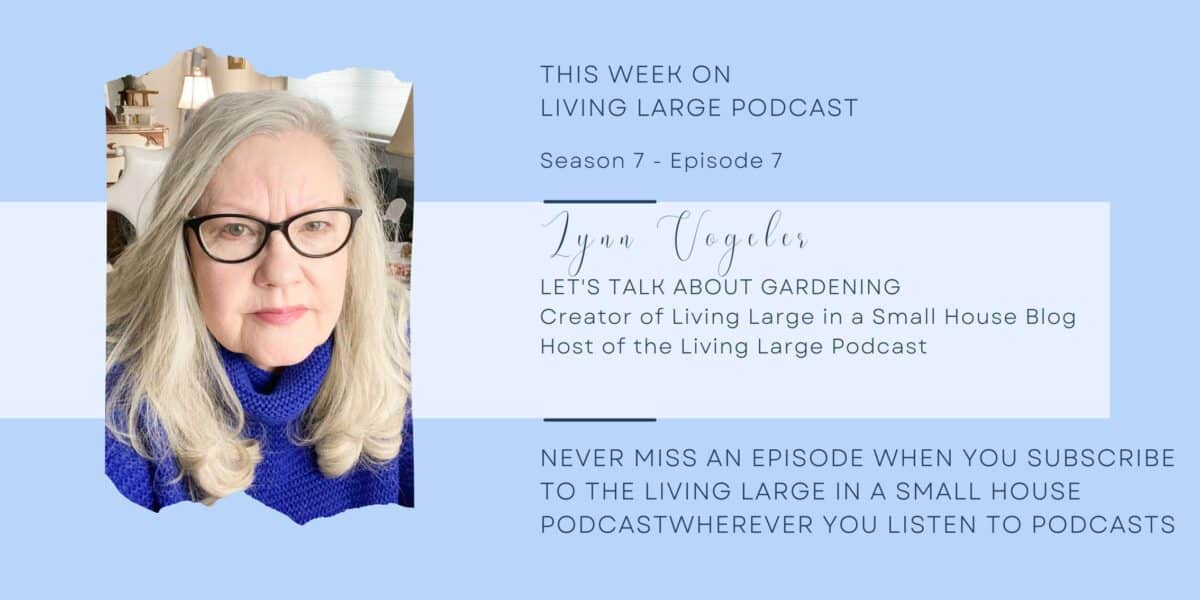 Starting my Garden from Seed
That all changed when I moved a chair out of one of the corners of my office.
When we did a complete remodel on this room for the Fall 2022 One Room Challenge and it gave us quite a bit of square footage.
While sitting here working, I realized that I had exactly the perfect space for a rack for grow lights and seed starter trays.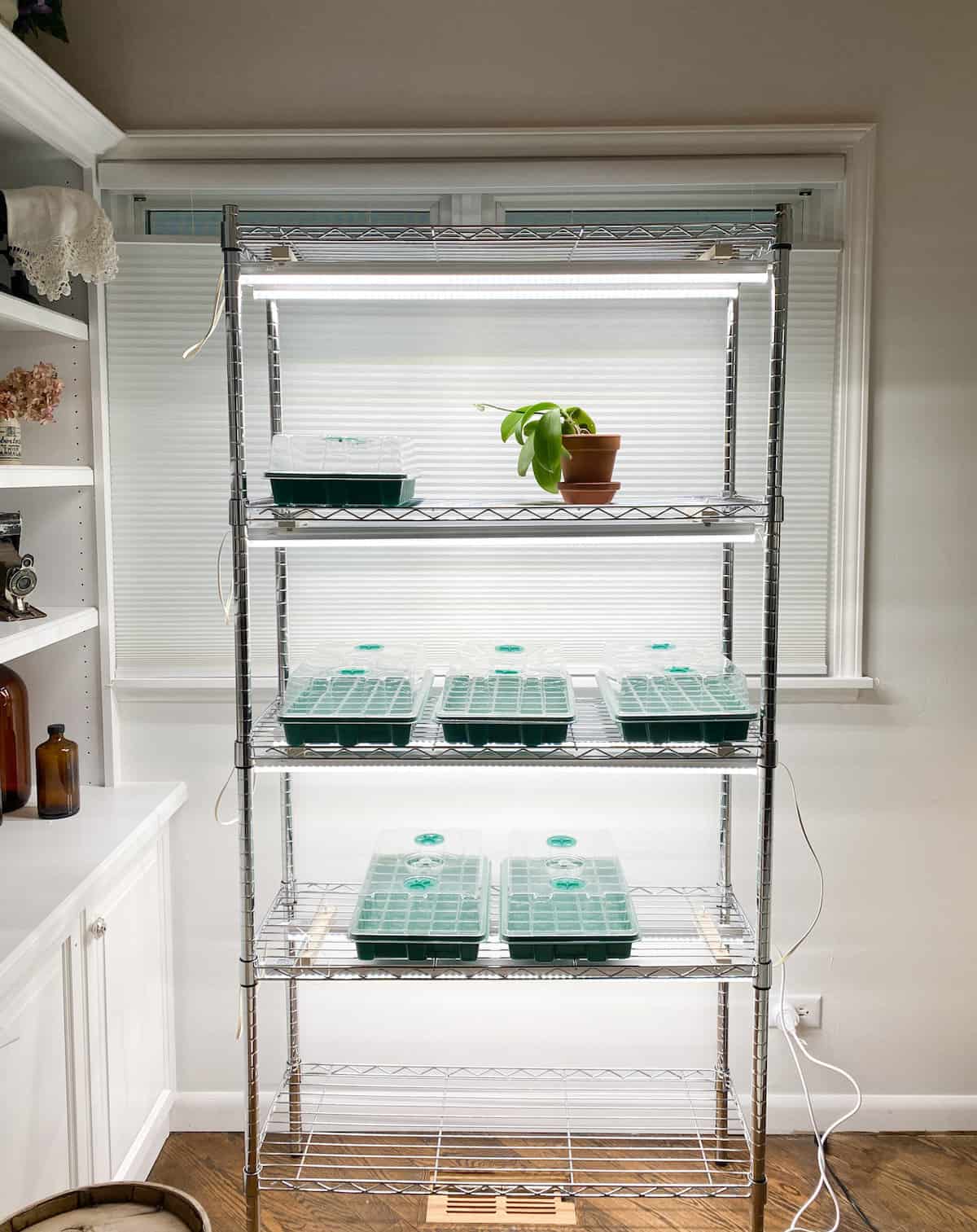 This is a quick 10-minute podcast. I share the story of this year's garden.

It's Time to Start Planning a Garden
Tips from the Garden Bench – Vertical Zucchini
Tips from the Garden Bench #2 – Tomato Blight
What Annual Flowers Work Well in a Perennial Garden
Read about how the Podcast came to be HERE
I hope you enjoyed this episode of the Living Large Podcast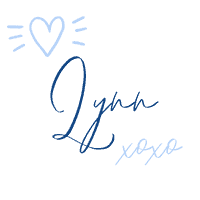 My podcast with Amanda Connelly from Hometalk is HERE
A Podcast with my Daughters Annie & Emma is HERE