5 Easy Ways to Use Fresh Basil from Your Garden
​I'm going to share with you 5 easy ways to use fresh basil from your garden.
We've had some really hot days and my basil is growing like crazy.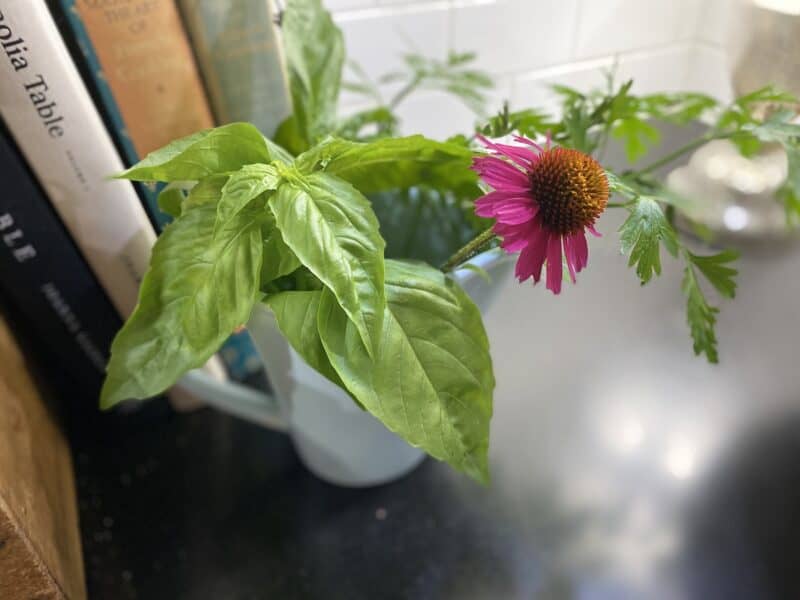 On my blog Living Large in A Small House, I may sometimes use affiliate links, which means a small commission is earned if you make a purchase via the link. The price will be the same whether you use the affiliate link or go directly to the vendor's website using a non-affiliate link. You can find my full Disclosure Policy HERE
What is Basil?
Basil is an herb that in my 5b zone is an annual. It's from the Lamiaceae family, a member of the Mint family. Basil Plants are tender and don't like cold weather. I don't plant mine until it's consistently 60 degrees at night.
Once it starts warming up basil is a prolific herb. It's used in culinary cuisines worldwide.
It has a bit of a licorice flavor and smells to it that I just love. It is a very versatile herb.
A simple way to keep your basil growing strong you want to keep pinching the top of the plant so it gets fuller. You also want to prolong growth by pinching off any seed head (flower) at the top.
Varieties of Basil
As you can see there are so many different types of basil. The three that I grow in my garden are Genovese Basil, Purple Ruffle Basil, and Lemon Basil. Now that I know there are so many different varieties, next year I'm going to have to add some more types to my herb garden.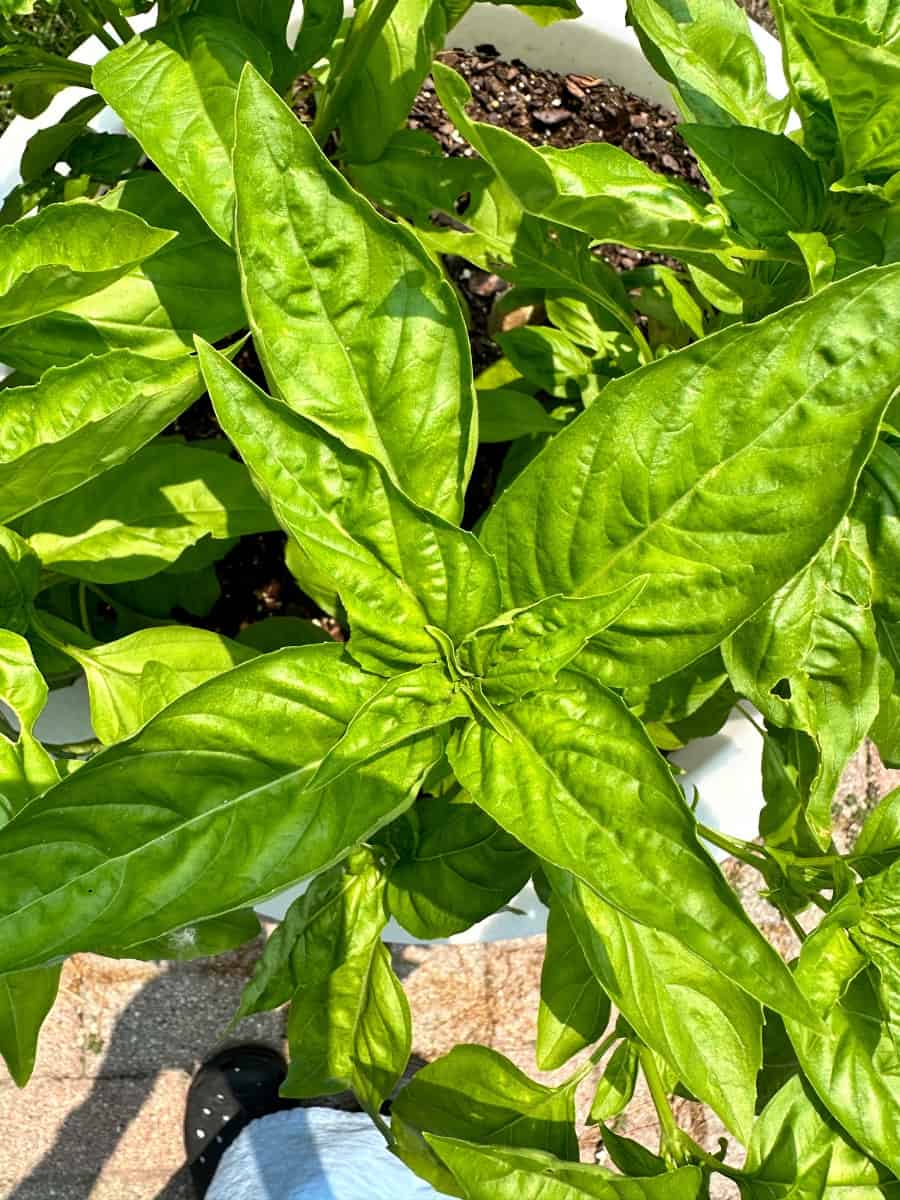 Lettuce Leaf Basil
Dark Opal Basil
Lemon Basil
Licorice Basil
Cinnamon Basil
French Basil
American Basil
Egyptian Basil
Bush Basil
Thai Basil
Red Basil
Genovese Basil
Magical Michael Basil
Holy Basil
Nufar Basil
Purple Ruffles Basil
Red Rubin Basil
Siam Queen Basil
Spicy Globe Basil
Sweet Dani Basil
Amethyst Improved Basil
Mrs. Burns' Lemon Basil
Pistou Basil
Lime Basil
Superbo Basil
Queenette Basil
Napoletano Basil
Serata Basil
Blue Spice Basil
Osmin Purple Basil
Fino Verde Basil
Marseille Basil
Minette Basil
Queen Of Sheba Basil
Greek Basil
Basil is one of my favorite fresh herbs and it is used very prevalently in Italian dishes.
Some of my Favorite Ways to Use Basil
Caprese Salad – Fresh tomatoes, fresh basil, and fresh mozzarella cheese drizzled with olive oil and balsamic vinegar
Topping on homemade Pizza
Pesto Sauce
Pesto Sauce
I'm going to focus on pesto sauce because it is such a great way to use lots of basil and it's easy. Give it a try and it will quickly become one of your favorite basil recipes.
Homemade pesto is made in a food processor or blender. My pesto recipe consists of pine nuts, fresh basil leaves, garlic, parmesan cheese, olive oil, and lemon juice.
French Bread Toast with Pesto Sauce – Sliced Avocado and Everything but A Bagel Seasoning
2. Pesto Pasta Sauce – You can put pesto on any type of pasta. I especially like ravioli or tortellini because they are available in so many different flavors and each flavor changes the essence of the dish.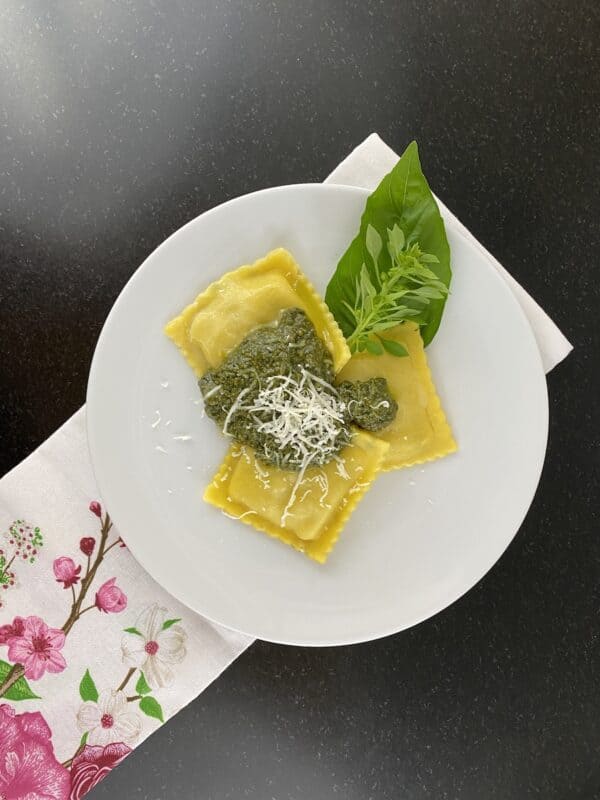 3. Pesto Pizza – Replace tomato pizza sauce with pesto and with anything else you like. I personally like tomato slices, garlic, and crazy enough, green olives. I also top it with some whole sweet basil leaves (after I cook it) for a from-the-garden fresh flavor.
4. Pesto Salad Dressing – Mix your favorite vinegar and oil with some pesto. My favorite is red wine vinegar, avocado oil, and pesto.
Print Recipe
Yum
Pesto Sauce
Ingredients
2

cups

packed fresh basil leaves

1/3

cup

pine nuts

1

tbsp

minced garlic

1/2

cup

grated parmesan cheese

fresh

1/2

cup

extra-virgin olive oil

1

tbsp

fresh lemon juice

1/4

tsp

sea salt

1/4

tsp

freshly ground black pepper
Instructions
Place basil and pine nuts in food processors, pulse until course

Add garlic and cheese, pulse some more, scraping down the sides with spatula

Slowly pour in the olive oil while the food processor is running, until well blended and smooth; scraping down the sides with a spatula. Add fresh lemon juice, salt, and pepper, and pulse for a few more seconds.
Nutrition
Calories:
1496
kcal
|
Carbohydrates:
17
g
|
Protein:
23
g
|
Fat:
153
g
|
Saturated Fat:
25
g
|
Polyunsaturated Fat:
28
g
|
Monounsaturated Fat:
91
g
|
Cholesterol:
44
mg
|
Sodium:
1463
mg
|
Potassium:
558
mg
|
Fiber:
3
g
|
Sugar:
2
g
|
Vitamin A:
2982
IU
|
Vitamin C:
17
mg
|
Calcium:
553
mg
|
Iron:
5
mg
Yum
5. Vintage Home Designs – My friend Michele at Vintage Home Designs has some similar ideas for pesto sauce but she uses walnuts. You can find her recipes HERE.
Best Pesto Tip
You can freeze pesto sauce. I freeze it in ice cube trays and when it's solid I take them out of the tray and put them in a freezer bag.
You only have to take out what you need and thaw and use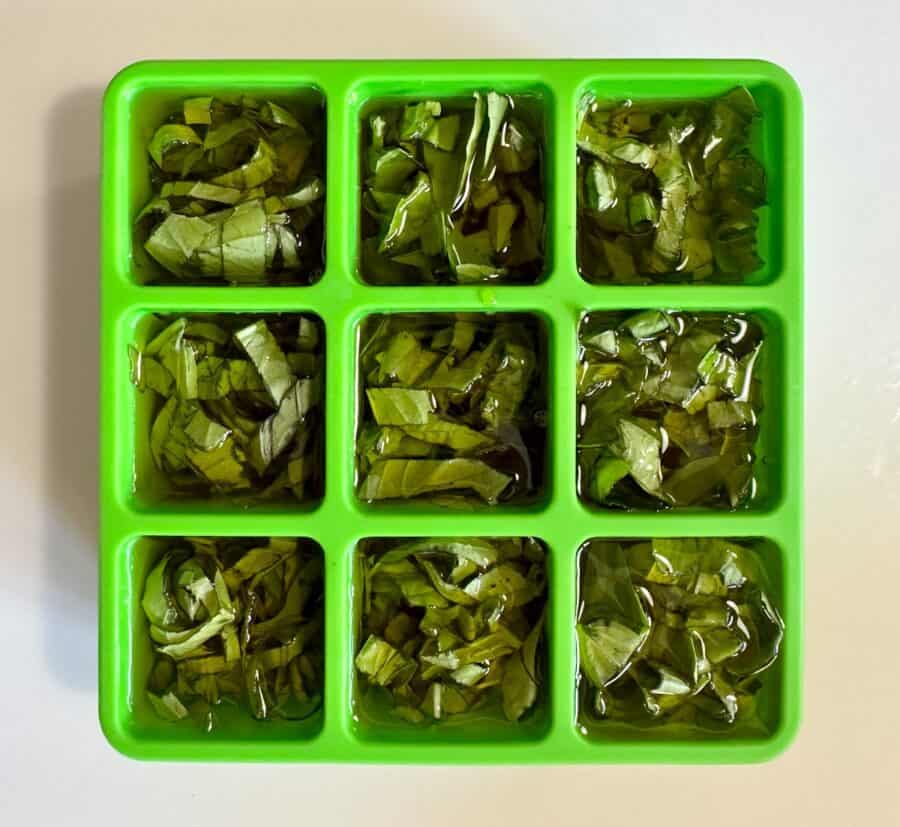 Other Basil Tips
I also freeze my basil in olive oil in ice cube trays. I then have that fresh basil taste to throw into your recipes that call for basil that your cooking in the fall and winter. It's the best way to add fresh flavor to a recipe in the winter months.
The easiest way to make your dishes look fancy is to top them with a few fresh leaves of basil.
Another tip is that basil does not like to be refrigerated. It will turn black in a very short period of time. Always keep it at room temperature
Hang fresh basil upside down in a cool dry place (I do it in my pantry) and let it dry for homemade dried basil.
If you don't have homegrown basil available to you, the good news is that you can always get it from your local grocery store.
I hope you enjoy these great ways to use fresh basil this summer.
Peace and Love,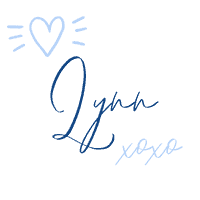 Thanks for Following Along
If you enjoyed this post I hope you sign up to be a friend of Living Large in A Small House! Then you won't miss any of the inspiration that is shared with you each week! You can also follow me on  Instagram, Facebook, and YouTube. I share even more inspiration on Pinterest! You can listen to me chat on my Podcast.

A great way to remember this recipe this is to save it to your Pinterest boards. You can find the pin button in the top right corner of the photo below. Also, don't forget to follow me on Pinterest




living large podcast
This week on my podcast I have a conversation with my dear friend Leslie Dempsey. She shares her love of travel, her kids, and the ways that she supports and gives back to her community.