5 Tips for Growing A Successful Vegetable Garden
Today I want to share my 5 tips for growing a successful vegetable garden. I have to say that one of my greatest pleasures is watching my vegetable garden grow.  
I've been taking pictures every week since we planted it and it's just such a miracle to me how quickly those tiny plants grow into yummy veggies for my family.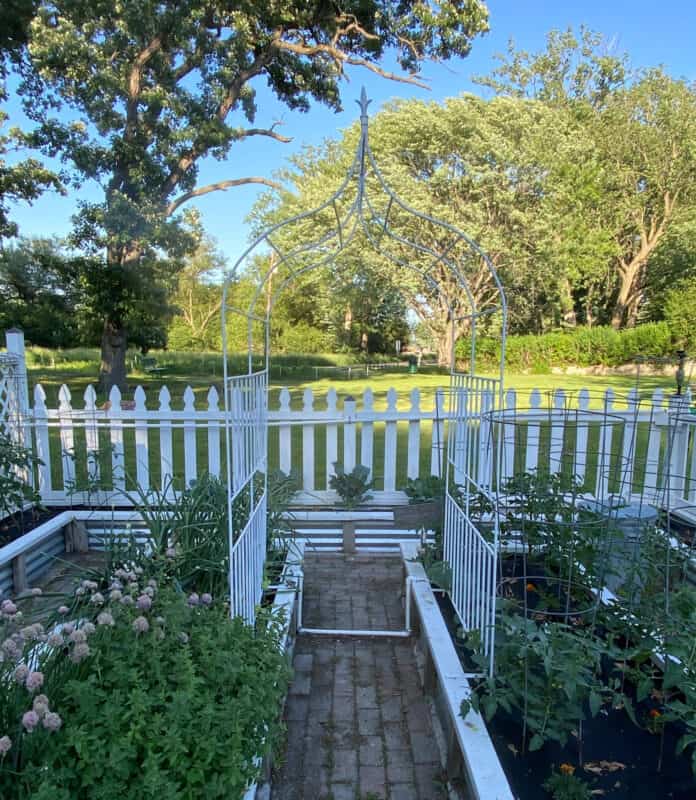 On my blog Living Large in A Small House, I may sometimes use affiliate links, which means a small commission is earned if you make a purchase via the link. The price will be the same whether you use the affiliate link or go directly to the vendor's website using a non-affiliate link. You can find my full Disclosure Policy HERE
When the time comes I will share with you my tips and tricks for preparing and preserving all those scrumptious morsels.
Tip #1 – Good Soil
We add new composted soil to our raised beds every year. After a year of vegetables, your beds will need to have between 3 and 5 inches of new soil. It gets compacted over the course of the year and the new soil is great for your plants. My blogging friend Stacy over at Bricks N' Blooms just put in new raised beds. You can read all about it HERE. Our beds are a combination of wood and corrugated galvanized steel sheets. With the price of lumber today, her option might be a better way to go. 🙂 Obviously, you don't need a raised bed, you can plant directly into the ground but I would still suggest amending the soil with some nutrients, like compost.
Tip #2 – Irrigation System
After we have topped off our beds with new soil we lay down our drip irrigation system. We have been doing this for many years. We have it on a timer and it only needs to be adjusted if rain is a factor. This year we have had zero rain so I'm actually going to set it to turn on not only in the AM but also once again in the early afternoon. An irrigation system makes sure that the plants are evenly watered at the roots. Preventing the leaves from getting wet from on top is a key factor in having healthy plants and good produce. It's also a lifesaver if you want to take a vacation during the summer.
Tip #3 – Landscape Fabric
Once we've laid down the irrigation hoses, we put landscape fabric on top of the beds. This helps keep the moisture in the soil and prevents weeds from growing in your beds. Once the fabric is down, you will need to use a box cutter to cut an X in the fabric to place your plants. Be careful that you know where your hose is so that you don't accidentally cut it.
If you only did these first three tips, you will have yourself a pretty foolproof vegetable garden.
Tip #4 – Best Tomato Food
I also use a Tomato Food that I found on Pinterest many years ago. I use it when I plant my plants. This trick is pretty amazing and it really makes my tomato plants grow like crazy. It is 3 cups of compost, 1/2 cup of Epsom Salt, 1/2 cup of baking soda, and 1/2 cup of powdered milk. I double the recipe for all of my tomatoes. Once you dig your hole for the plant, place a handful of the mixture in the bottom and plant the tomato plant on top.
Tip #5 – Garden Journal
Keep a gardening journal. I talked about my garden journal a few posts back and I can't stress enough how helpful this information can be. I can't remember what I ate for lunch sometimes so I really can't remember what I planted and how it reacted from year to year. If you want to read more about my gardening journal, you can find it HERE.
While it's too late to start most plants from seed, it's not too late to purchase plants from your local nursery or Home Depot. You can still get a great vegetable garden going for produce this summer/fall. Just follow these 5 tips for growing a successful vegetable garden and you'll be on your way.
Peace & Happy Gardening!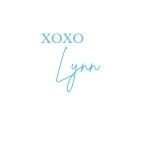 Some other Great Gardening Posts. Click on the links below:
How to Design a Cutting Garden
How to Stop the Deer from Eating Your Garden
Why I Make a Gardening Journal
What is the First Day You Can Start Planting Your Garden