How to Design a Cutting Garden?
While I'm waiting for the ground to thaw I'm going to share with you how to design a cutting garden. I can't wait to get my hands in the soil.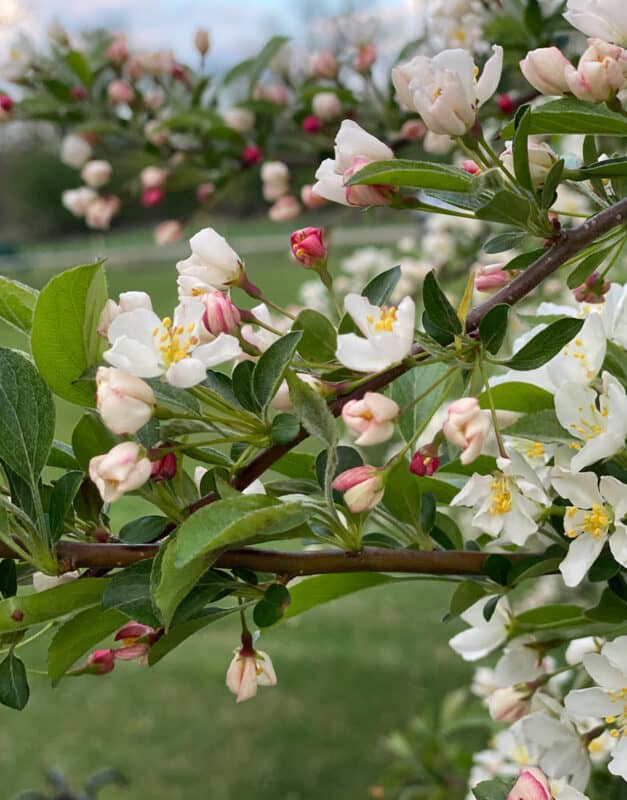 For years I've wanted a cut flower garden. I want a place for those flowers that I can cut for bringing in the house. I was really inspired by Stacy at Stacy Ling – Brick's & Blooms and Kim at Shiplap and Shells. Both of them are the most amazing gardeners. I get so much inspiration from both of them.
How much Space do you Need for a Cut Flower Garden?
My plan is to use one of the rectangular raised beds that are in my vegetable garden. The beds get plenty of sun and they have amazing soil. I think that will be the perfect spot for me to start. I'm new at this so I'm not going to take up too much real estate with my first attempt.
From my research, the best way to grow a cutting garden is in rows just like my vegetable garden. This is why it makes sense to incorporate it into my vegetable garden.
We also have a white picket fence around the vegetable garden and that will help keep the deer away from my new cutting garden.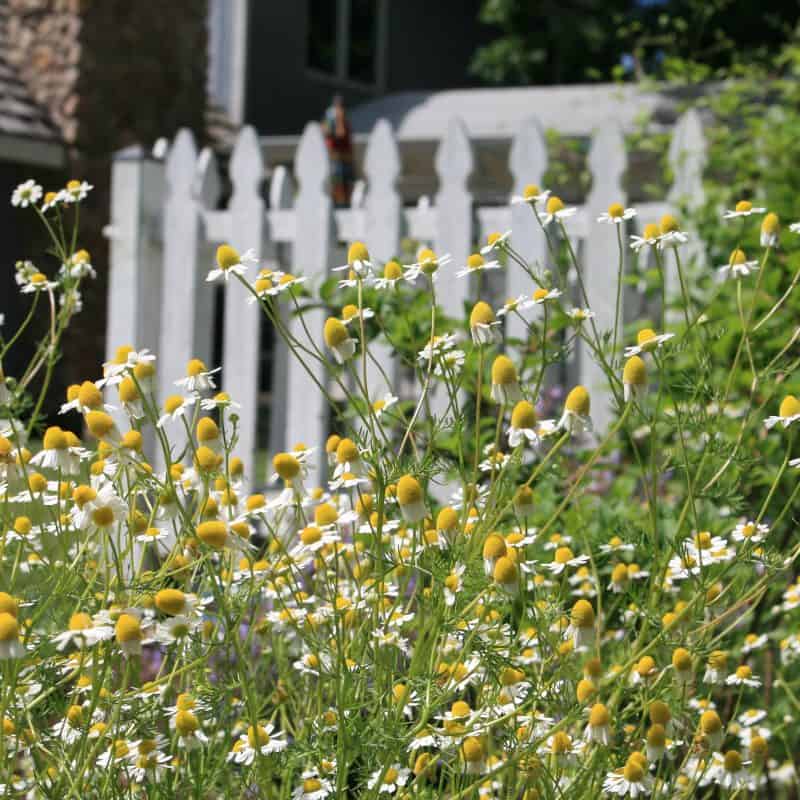 What I'm Planting in My Cutting Garden
I'm planning to put Dahlia, Snapdragons, Sweet Pea, and Zinna's. These are my choices for this year but some other good options for a cutting garden are larkspur, sunflowers, aster, gladioli, cosmos, delphinium, and strawflowers.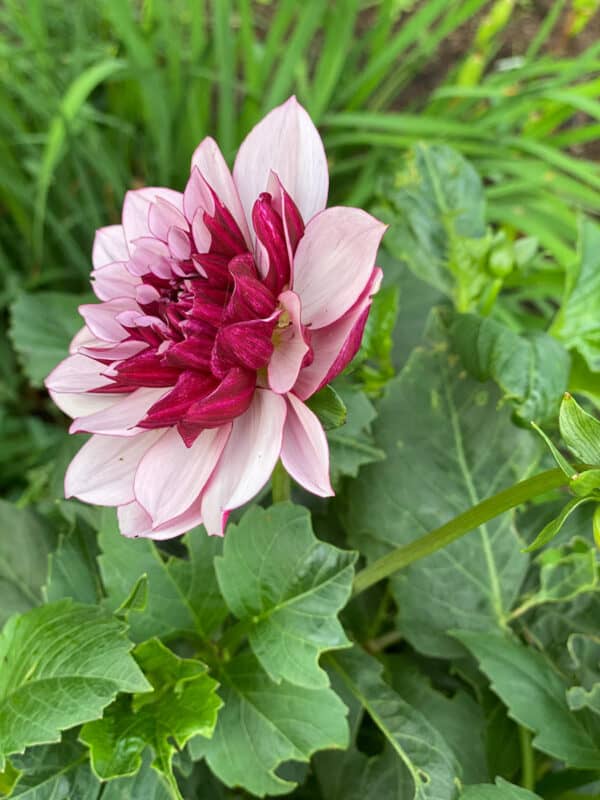 Many other options are things that I already have in my perennial gardens beds. I have peonies, roses, echinacea, lavender, daffodils, tulips, and more. However, when I cut from my perennial beds, I cut sparingly as I don't want my gardens to look bare. Having a cutting garden should substantially increase the number of flowers I'm able to bring in the house and put in vases.
The flowers I choose are primarily picked because I like a more natural flowy look to my arrangements.
More Garden Planning
I have a few packets of seeds from Floret that I'm going to start this week in the house. Since we are tearing apart the laundry room, I can't start very much indoors. I will buy the majority of my vegetables and flowers as plants, in the spring. I have ordered my dahlia tubers from K. van Bourgondien and they will be delivered when it's time to plant them in the garden.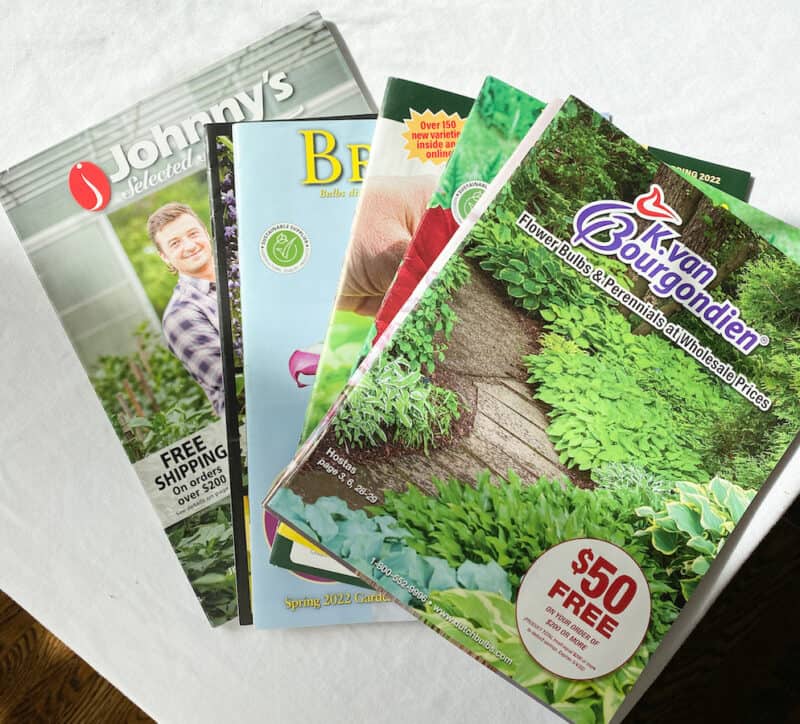 I keep a journal of my gardens each year so I know what worked and what didn't work. A garden is an always evolving and changing space and I want to document all of those changes each year. I share my garden journalling HERE. I'm using my journal to help me plan out my veggies and flowers for this upcoming season. I also love looking through my seed catalogs as they help me plan out my gardens. They have a ton of information about spacing, light requirements, etc. Even if I'm not starting most of my plants from seed, these catalogs are such helpful guides.
In other Gardening News!
Last fall I planted a ton of tulips. I'm so anxious to see if they come up. I covered them with bone meal to keep the squirrels away from them but I'm not sure that will be enough to detract them. So fingers crossed that I get to see a mass of pink tulips this spring.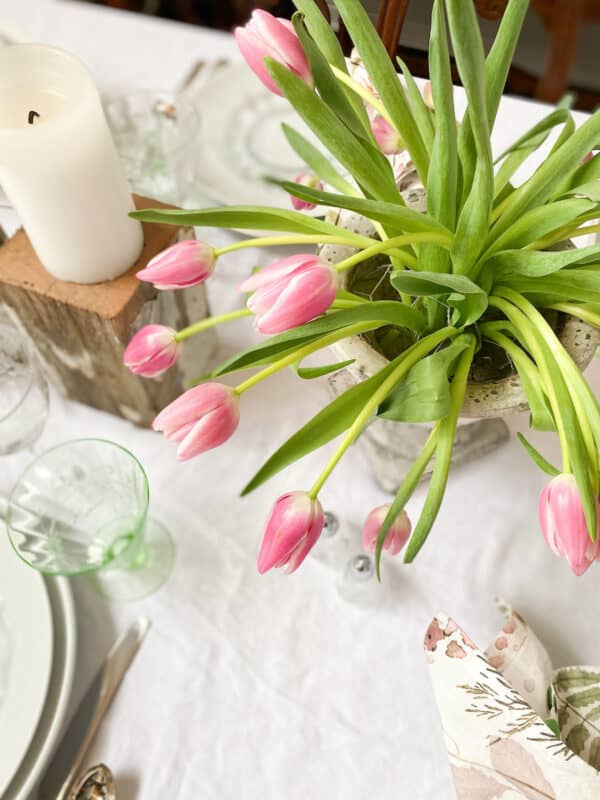 We had a 60-degree day this past weekend and I was out in the greenhouse, planting my seeds and dreaming about spring. But it's early March in Illinois and so it was back in the 30s the next day with 3″ snowfall the following day.
We are starting to have more nice days than bad so it's time to start planning my gardens for this coming spring/summer. I'm also learning how to design a cutting garden.
If you're a gardener like me I hope you are planning too, if not, I hope you enjoy following along with me on my gardening journey!!
Peace,
If you enjoy gardening, you can also check out these articles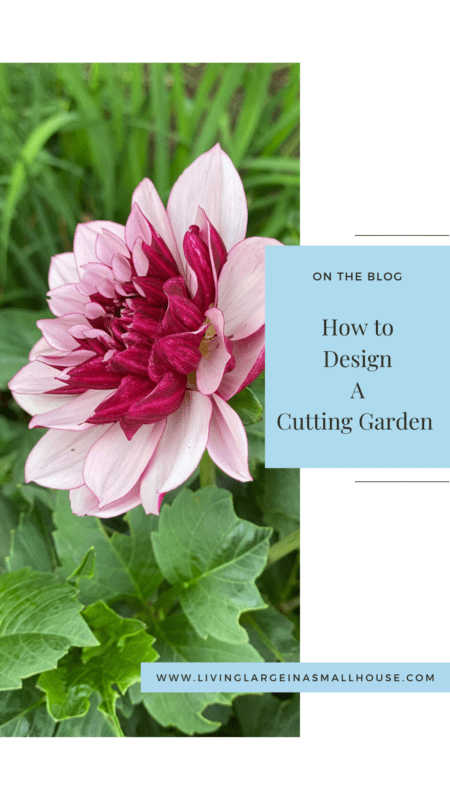 All these Items are Under $20 and Available at Walmart