What is in a Scratch Cooks Kitchen
Are you wanting to know what is in a scratch cooks kitchen? If you're wanting to start cooking from scratch, these are the things you will need to have on hand.
You don't have to switch things overnight and cooking from scratch can be something you gradually ease into. Truth be told I'm "normally" a from-scratch cook but I've been known to use boxed rice or a can of soup from time to time.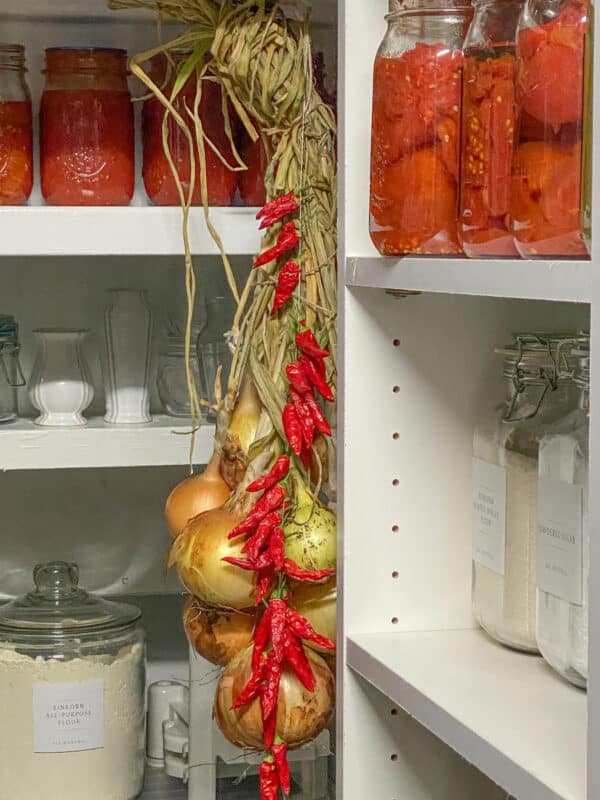 On my blog Living Large in A Small House, I may sometimes use affiliate links, which means a small commission is earned if you make a purchase via the link. The price will be the same whether you use the affiliate link or go directly to the vendor's website using a non-affiliate link. You can find my full Disclosure Policy HERE
Pantry Items
There are many things that are in my pantry that you can buy that are full of bad stuff. This is where label reading comes into play. You can get most things that are made without harmful ingredients.
Spices
Oils & Vinegars
Canned & Jar Items
Flours & Grains
Pasta & Rice
Nuts & Snacks
Condiments
Root Vegetables
Continue reading to find out how to get my complete checklist for stocking your kitchen.
You can stock your pantry differently if you are gluten-free, vegan, or vegetarian. You might need to eliminate items if you don't want sugar or dairy in your diet. Friends and family members who I serve occasionally are gluten-free so I keep some of those staples on hand always. Gluten-free crackers are delicious and even if you aren't gluten-free you will be none the wiser. They are always on my charcuterie boards.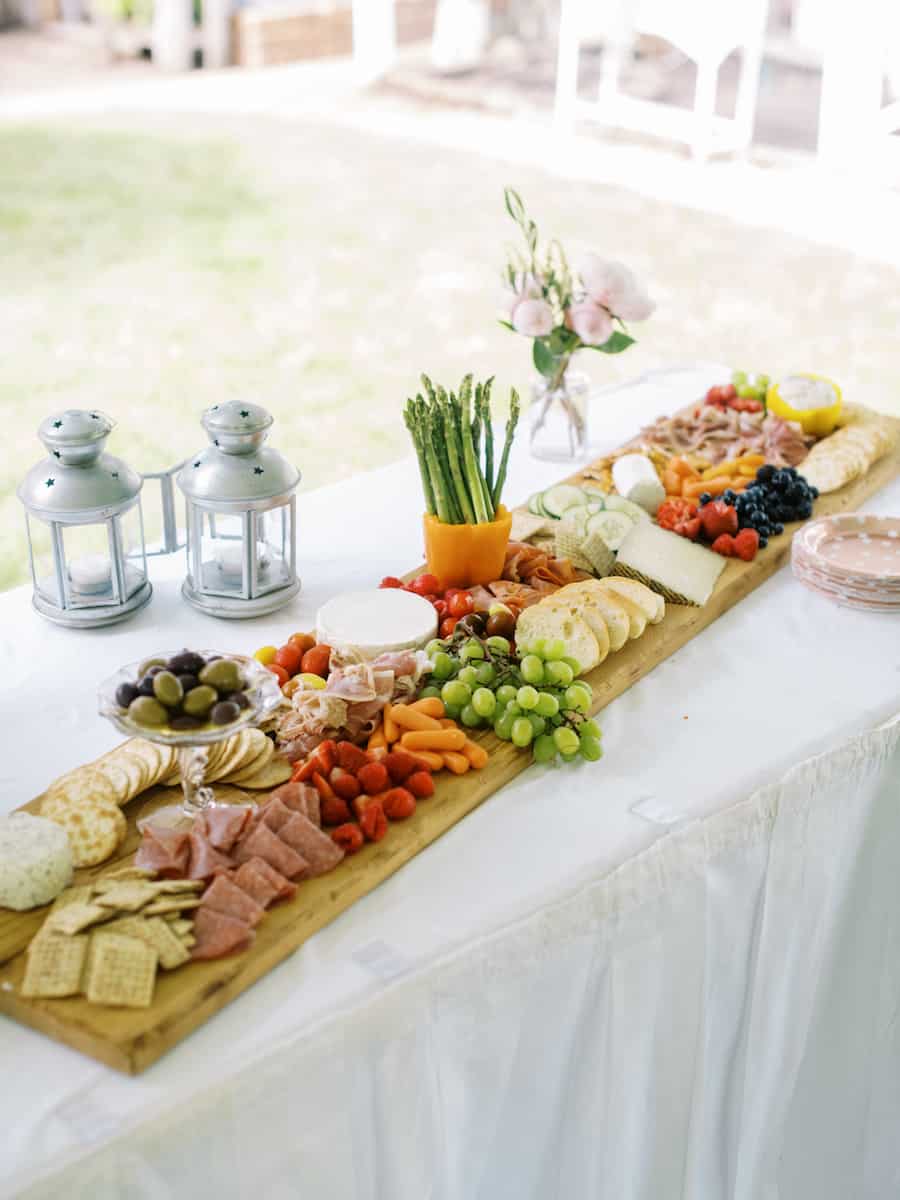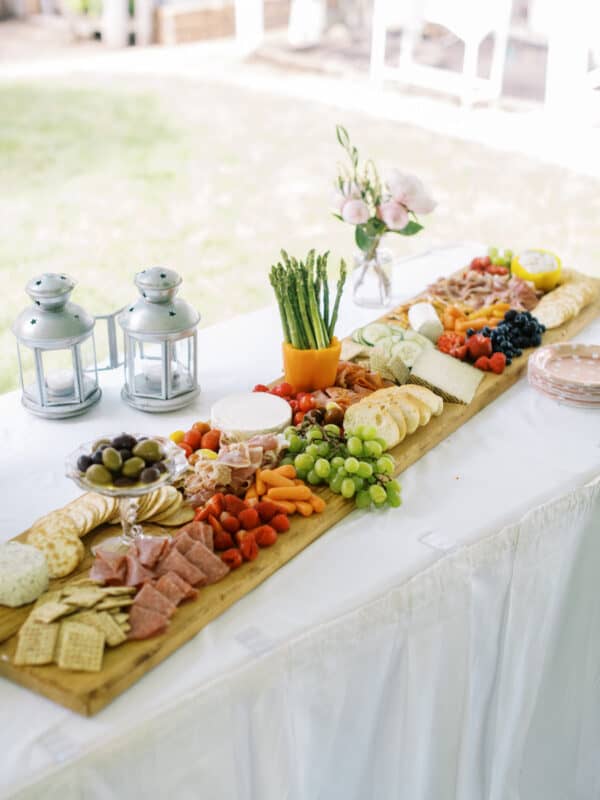 Preserving foods from your garden or the farmer's market is a really great way to stock your pantry and freezer. You can read about preserving foods HERE.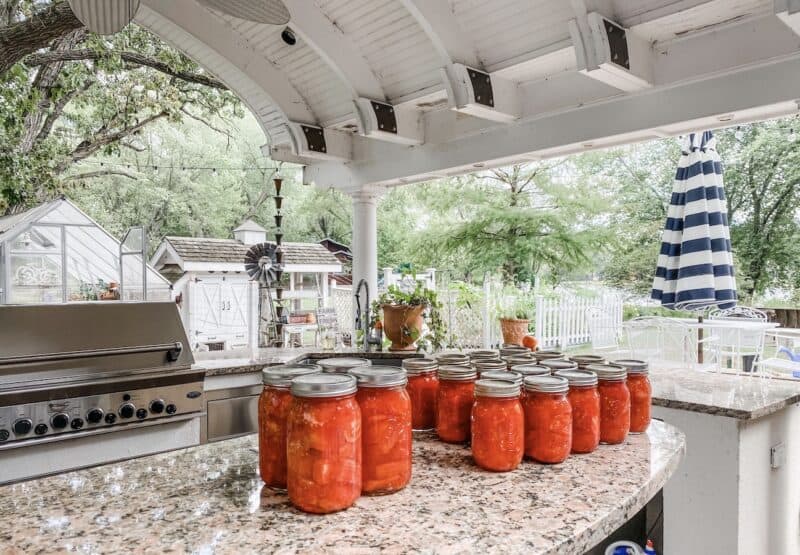 Fresh Items
Obviously, your fresh foods will be determined by your planned meals. If you are a meal planner like me, this will help you make your weekly shopping list accordingly. However, these are things you might always want to have on hand.
Eggs
Lemon
Limes
Milk
Garlic
Onions
Parmesan Cheese
Fresh Veggies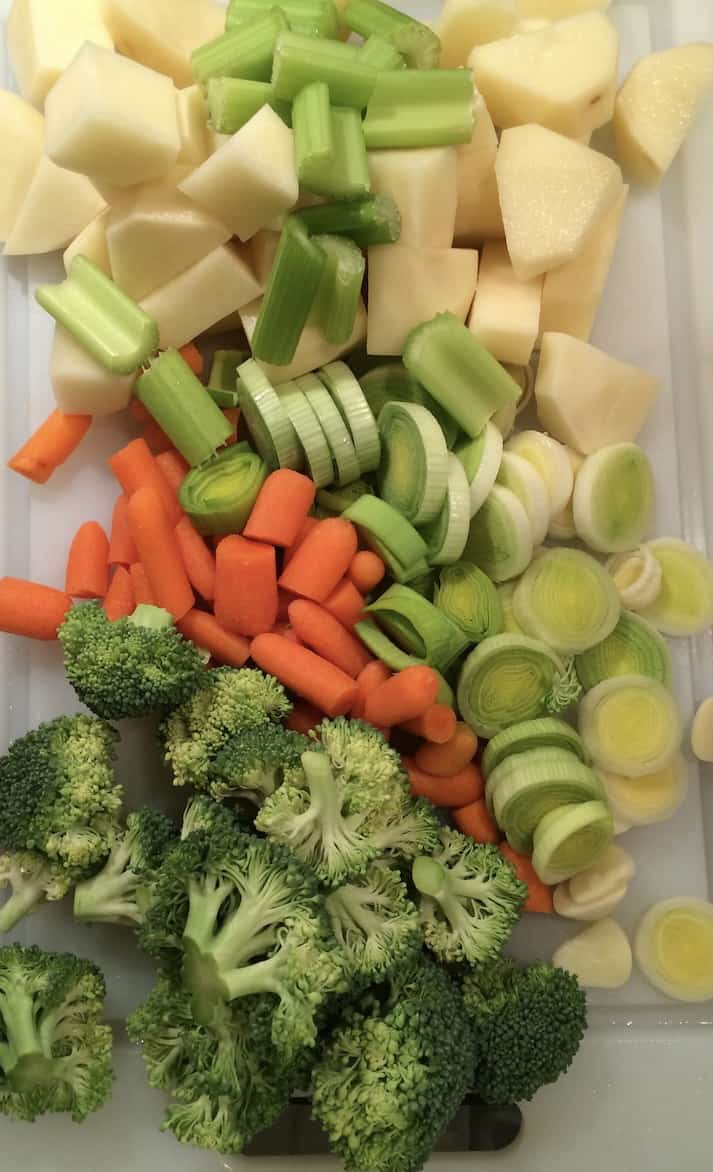 If you want to learn more about meal planning, you can find it HERE
Frozen Items
There are plenty of things that you can keep in your freezer so that you can use them when they aren't in season. Freezing your own produce is a great way to preserve food.
Fruit
Vegetables
Meat
Seafood
Potatoes
Scratch Cooking
Scratch cooking is real food with real ingredients. Using the least processed ingredients is the healthiest and tastiest way to fuel our bodies.
What Ingredients to Avoid
MSG
Artificial Coloring
Sodium Nitrate
Guar Gum
High-Fructose Corn Syrup
Artifical Sweeteners
Oils: Corn, vegetable, soy bean
What is in A Scratch Cooks Kitchen
For the complete "What is in a Scratch Cooks Kitchen" checklist, become a VIP member of Living Large in A Small House. By providing us with your email address you will have access to the extensive printables in the FREE Resource Library. The Scratch Cooking Checklist is under Meal Planning in the library.


Best Places to Shop for Clean Foods
It is easier than ever to find organic, clean pantry items. But remember that no matter where you shop, you need to read the labels.
These shopping options have many items that fit the bill for scratch cooks.
Trader Joes
Whole Foods
Amazon
CostCo
Local Grocery Stores
Cooking Healthy Cookery Items
If you're cooking healthy, then you should also consider what you use to cook and store your food items. Spending time making healthy meals is shot if you use toxic cookware to prepare them.
When you are choosing what you cook with try to avoid, plastic and non-stick products. Switching over my kitchen to mostly glass, stainless steel, cast iron, and wood has taken some time but I'm pretty close to being a toxic-free kitchen. You need to do your research as there are pots, pans, and more that seem safe but have hidden metals.
The Food Network has a great article about the best products to purchase. You can find it HERE

When you have the things you need to prepare a from-scratch meal, it makes it easier to prepare. The recipes that are on Living Large in A Small House are prepared without processed foods. You can find all of my recipes HERE.
Peace,