Best Smashed Potatoes with Horseradish Recipe
This recipe for smashed potatoes with horseradish is also quick and easy.
It is a recipe that can elevate average mashed potatoes to another level.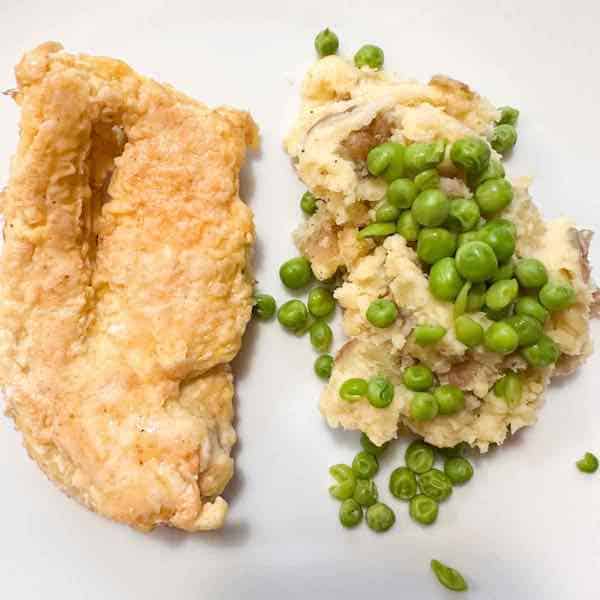 On my blog Living Large in A Small House, I may sometimes use affiliate links, which means a small commission is earned if you make a purchase via the link. The price will be the same whether you use the affiliate link or go directly to the vendor's website using a non-affiliate link. You can find my full Disclosure Policy HERE
What Kind of Potatoes to Use?
While you can use any potatoes you have on hand, these are the varieties that I prefer to use: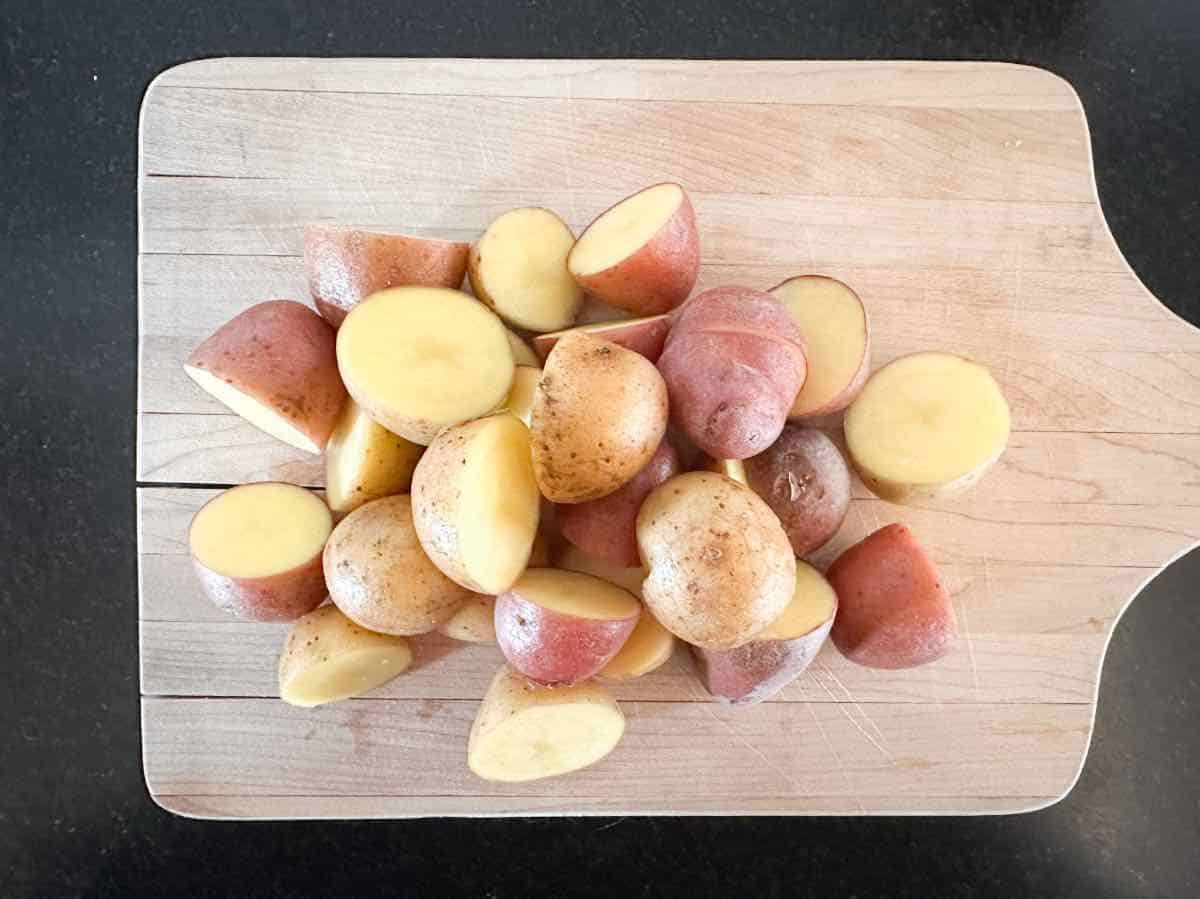 Red Potatoes
Red Potatoes have light-colored red skin and are typically smaller than other potatoes. They also have less starch than their brown or yellow-skinned counterpart.
Fingerling Potatoes
These potatoes are also small but unlike the round red potato, they are finger-shaped. They are an heirloom variety and are bred to be small and long.
They come in several colors, yellow, white, brown, red, and even purple.
Yukon Potatoes
A Yukon gold potato is a yellow-skinned potato that has a medium-starch content. It's a very versatile potato that works well for a variety of recipes.
Baby Potato Medley
In most grocery stores you can now find bags of a variety of baby potatoes in red, yellow, and brown potatoes. While also a very all-around potato selection, we like to use these for broasted or oven-roasted potatoes.
​Cooking the Potatoes
For this recipe, you don't peel the potatoes. You just have to cut them into potato chunks. If they are baby potatoes, you need only cut them in half. If you are using russet potatoes, then you'll need to cut them into 1″ pieces.
Boiling Methods
This is the method that I used for my recipe.
Add cold water to a medium saucepan.
Add a pinch of sea salt
Add the potatoes
Bring to a boil
Cook until potatoes are fork tender
Drain
Oven Roasting Method
Both the roasting and skillet methods would work well if you want to add a more browned and crisp flavor:
Pre-heat oven to 375
Coat potatoes with olive oil
Place on a greased sheet pan in a single layer
Turn potatoes 1/2 way through time
Cook until even golden-brown color
Bake for 15-20 minutes until fork tender
Large Cast-Iron Skillet
Put 1 tbsp. of olive oil and 1 tbsp. butter in skillet
Heat the skillet over medium-high heat
Add potatoes and cook until
Stir with a wooden spoon until the potatoes are cooked through and golden brown

Preparing the Potatoes
Once cooked:
Add remaining ingredients
Roughly mash with a hand potato masher in the still-warm pan
If using an electric mixer, just pulse the mixers on and off for a little bit.
You want the potatoes to be a chunky consistency not creamed.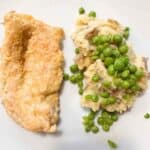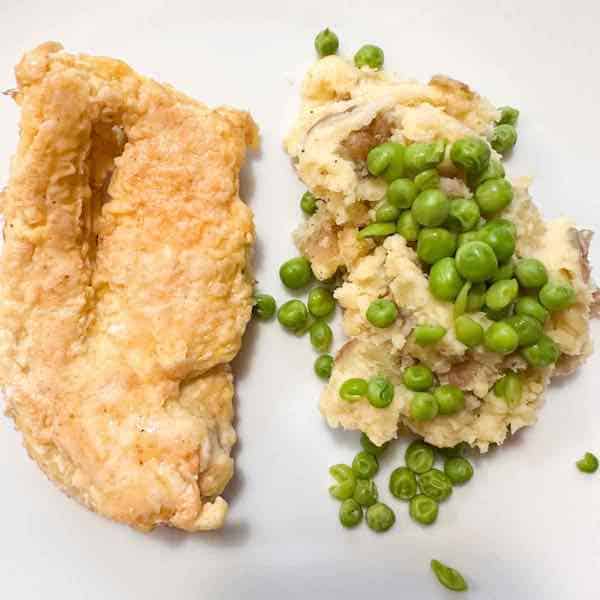 Print Recipe
Yum
Smashed Potatoes with Horseradish Sauce
This an easy-to-make side dish that elevates to serve with the fanciest meals
Ingredients
12

oz

new potatoes

1/2

cup

half and half

2

tbsp

unsalted butter

softened

1

tbsp

horseradish sauce

1

tsp

garlic

crushed

1

tsp

kosher salt

1/2

tsp

black pepper
Instructions
Cut the potatoes in half or bite-sized pieces if larger potatoes

Put enough cold water in a large pot to cover the potatoes by about an inch.

Heat the pot over medium-high heat until a slow boil. Cook potatoes until fork tender.

In a still-hot pan, add all of the ingredients and roughly mash with a potato masher. If the ingredients aren't completely combined with the roughly mashed potatoes, use a spoon to gently combine them all.
Notes
Garnish with any of the following:
Chopped Fresh Parsley, Chopped Green Onions, Chopped Chives, Green peas, and/or Shredded Cheddar Cheese or Parmesan Cheese.
You can use lower-fat milk if you want to cut down on calories.
Nutrition
Calories:
159
kcal
|
Carbohydrates:
17
g
|
Protein:
3
g
|
Fat:
9
g
|
Saturated Fat:
6
g
|
Polyunsaturated Fat:
0.4
g
|
Monounsaturated Fat:
2
g
|
Trans Fat:
0.2
g
|
Cholesterol:
26
mg
|
Sodium:
622
mg
|
Potassium:
415
mg
|
Fiber:
2
g
|
Sugar:
2
g
|
Vitamin A:
285
IU
|
Vitamin C:
18
mg
|
Calcium:
49
mg
|
Iron:
1
mg
Yum

Serving the Potatoes
These potatoes are the perfect side dish for the following:
Horseradish
Horseradish (Armoracia rusticana, syn. Cochlearia armoracia) is a perennial plant of the family Brassicaceae (which also includes mustard, wasabi, broccoli, cabbage, and radish). It is a root vegetable, cultivated and used worldwide as a spice and as a condiment. The species is probably native to southeastern Europe and western Asia.
Frequently Asked Questions
What Can You Use to Garnish the Potatoes
Chopped green onions
fresh chives
fresh parsley
grated cheddar cheese and parmesan cheese
cooked peas
What is the Difference Between Smashed and Mashed Potatoes
Smashed potatoes are roughly mashed potatoes that still contain larger lumps of potatoes and typically still have their skins on.
Mashed potatoes are mashed with a masher or electric mixer until creamy and smooth. The best-mashed potatoes have no lumps (In my opinion).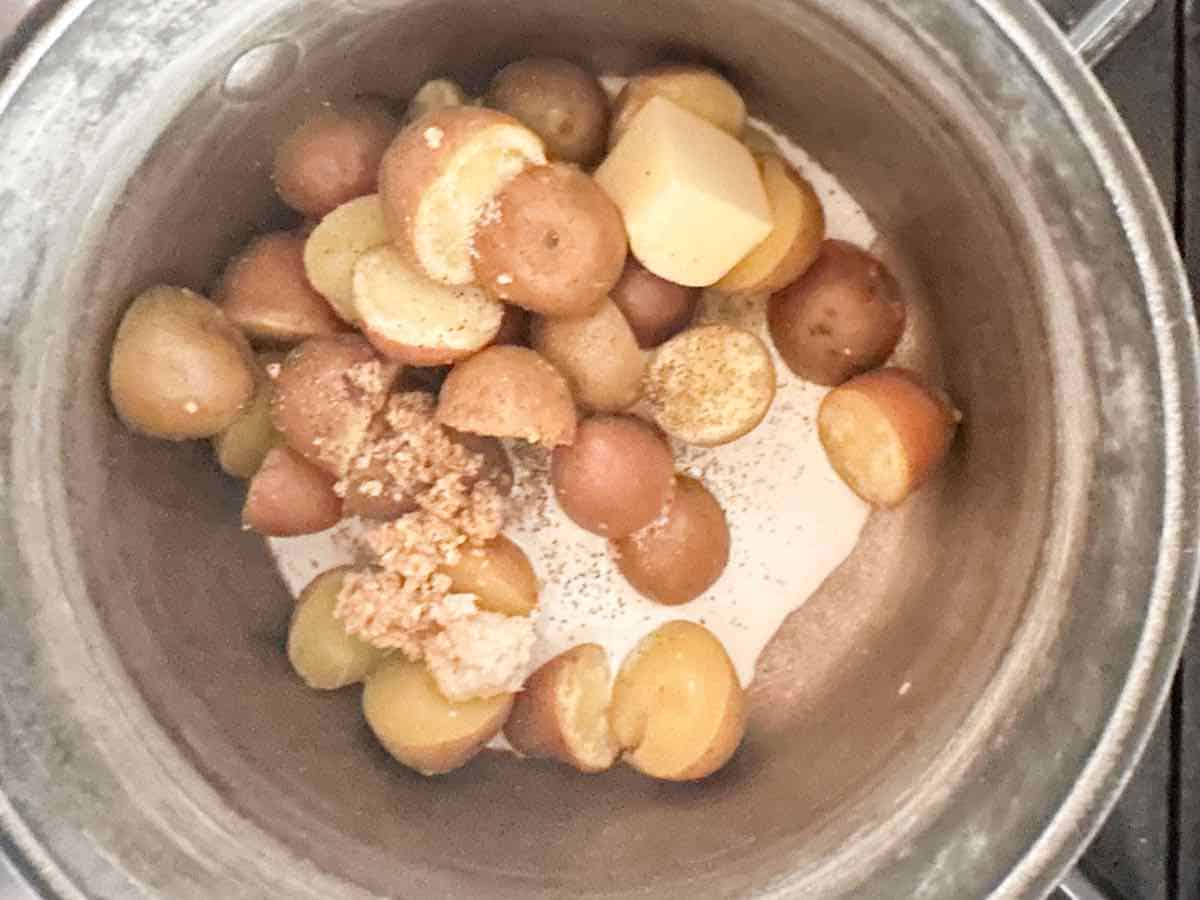 Making a Plain Dish Special
"Handy" is a meat and potato guy.
While a creamy mashed potato can be the best accompaniment to many meals, it's fun to add other things to enhance the flavor and "spice" it up.
I hope you enjoy!
Peace and Love,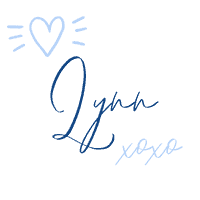 Thanks for Following Along
If you enjoyed this post I hope you sign-up to be a friend of Living Large in A Small House! Then you won't miss any of the inspiration that is shared with you each week! You can also follow me on Instagram, Facebook, and YouTube. I share even more inspiration on Pinterest! You can listen to me chat on my Podcast

A great way to save this recipe is to save it to your Pinterest boards. You can find the pin button in the top left corner of the photo below. Also, don't forget to follow me on Pinterest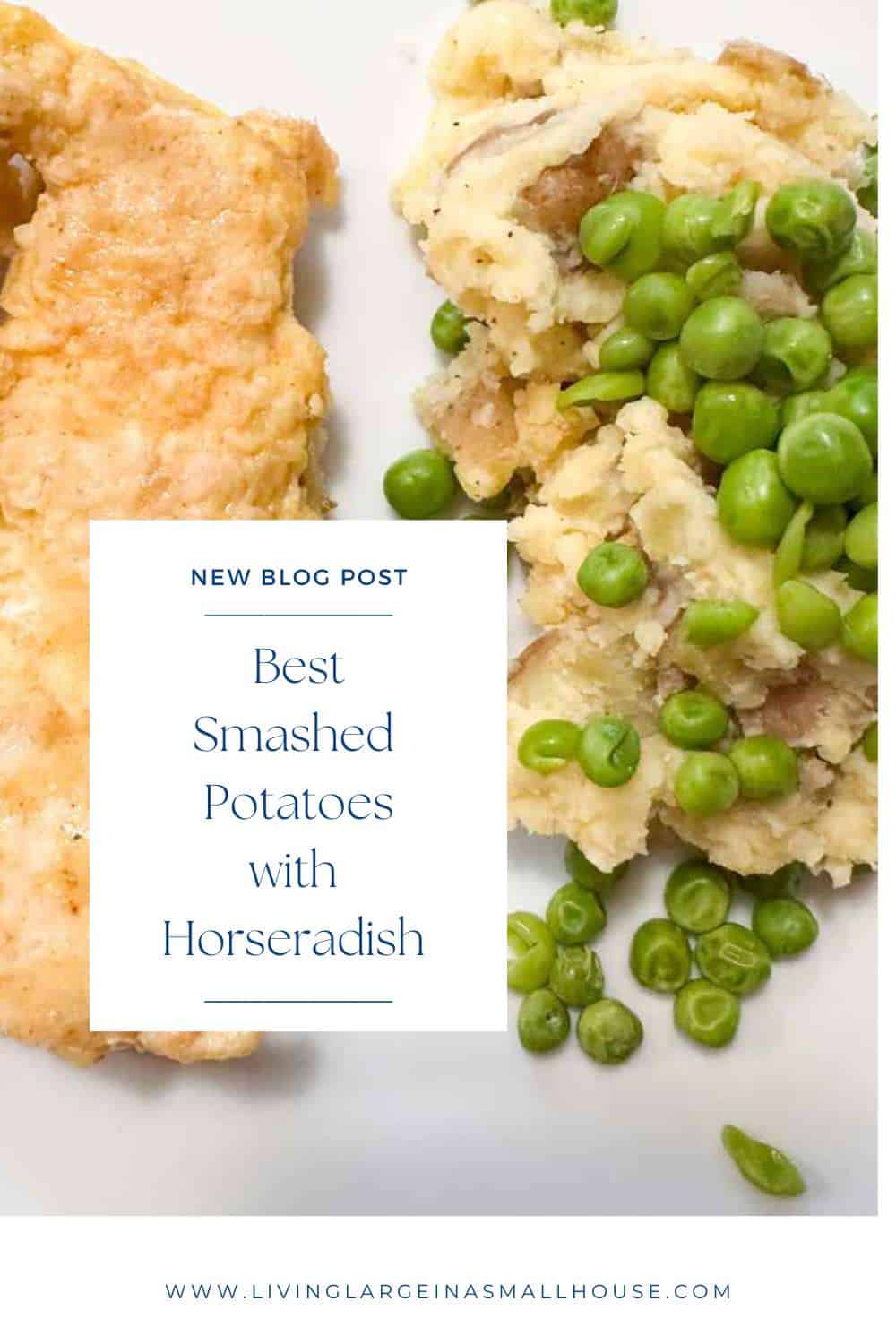 Living Large Podcast
I shared my tale of "Lynn's Small Recollections & Reflections #1" on this week's podcast.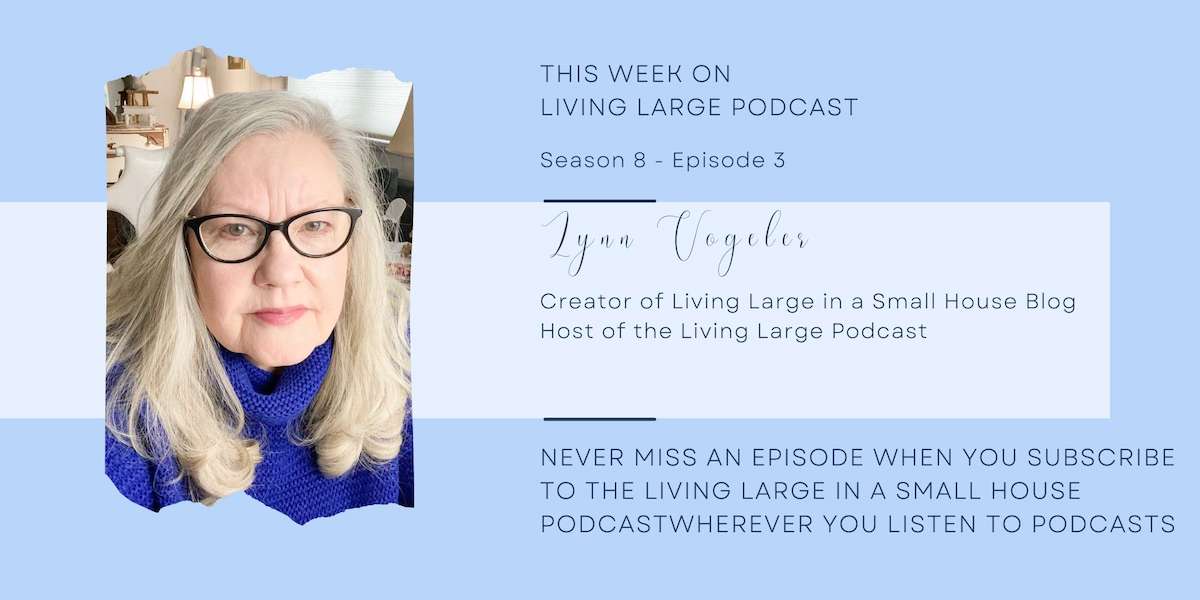 Are you ready to start organizing?
30-Day Cleaning & Organizing
Includes:
30 Page Guide
Tips & Tricks for Successful Organizing
Reproducible Charts, Calendars & Planners, and Worksheets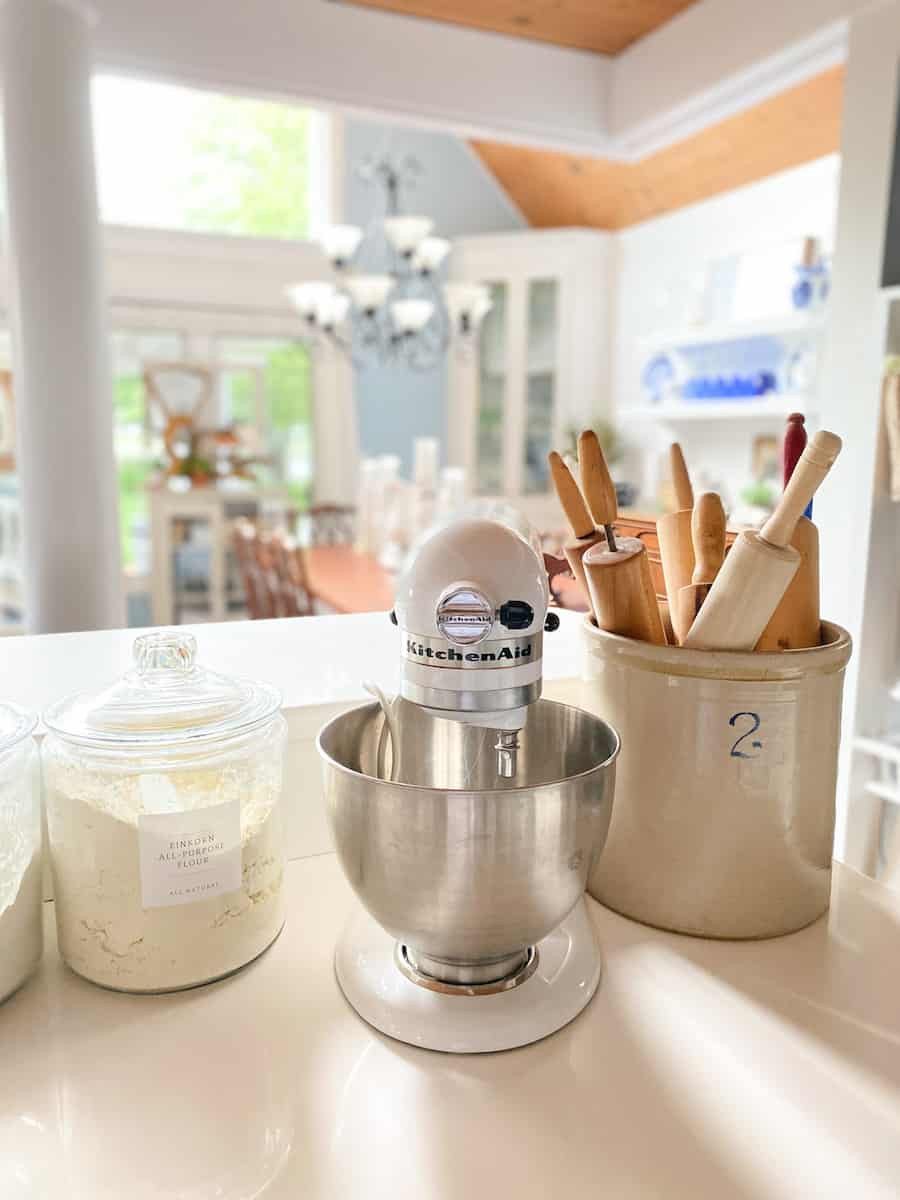 direct access to my amazon store
On Amazon
Did you know that you support my little business by purchasing through my links?? The price to you is the same but I receive a small commission on ALL the purchases you make when you shop through one of my links. I appreciate you helping Living Large in A Small House to grow!