Renovating a Flipped House
Our kids (daughter and son-in-law) bought their first house in Dallas last year and we are already renovating a flipped house. I use the word "Flipped" loosely.
The odds were stacked against them when they bought this home. The real estate market was crazy and their apartment was turning condo so they had to be out of their 600 sq., ft., high-rise downtown apartment. Rentals were as difficult to find as homes.
They had just gotten married and really wanted to own a home instead of renting. It was the best option for them at the time.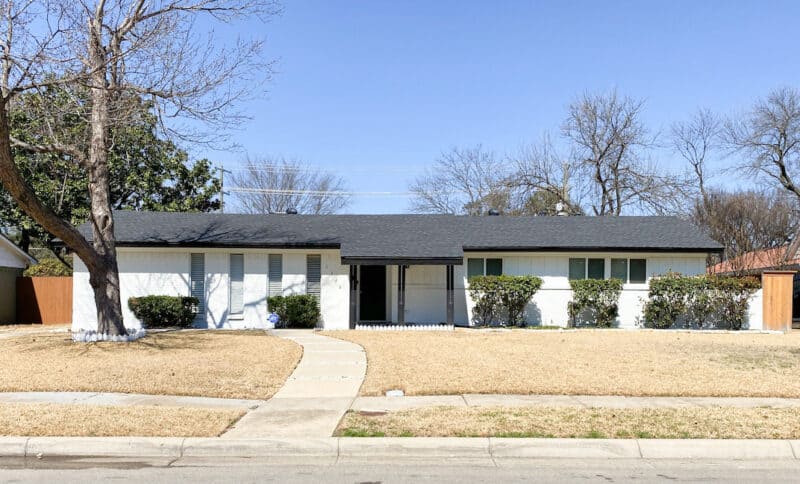 On my blog Living Large in A Small House, I may sometimes use affiliate links, which means a small commission is earned if you make a purchase via the link. The price will be the same whether you use the affiliate link or go directly to the vendor's website using a non-affiliate link. You can find my full Disclosure Policy HERE
Buying in A Seller's Market
Interest rates were so low that everyone wanted to buy a home. It was a hot housing market and home sales were going crazy.
Potential buyers were making offers above the asking price and market value. A lot of people ended up paying too much money for their homes.
A real estate agent could also have been taking advantage of home buyers. It seemed like they were partly to blame for creating fear and a sense of urgency to pay top dollar.
I was like nothing we'd ever seen before.
When our kids bought this house they were new to the city. They had no experience with purchasing a home. They were far away from a family member who could be a second eye on the property. Tommy grew up in a high-rise in New York and this was completely foreign to him.
House Flippers
House flippers were also taking advantage of the situation.
What is a house flipper?
Unless you've been under a rock or don't watch HGTV, you should be aware of the house-flipping craze.
House flippers are real estate investors who buy homes in need of repair, fix them up, and then turn around and sell them.
Their goal once they buy the house is to fix it up as quickly as possible and resell it at a much higher purchase price. Consequently, many "flippers" typically do the work themselves or use cheap labor.
They tend to fix up the kitchen and bathrooms. Paint the whole house builder-grade gray, throw down cheap flooring, and then put it up on the market.
Basically lipstick on a pig!
I am not saying that this is the case with every flip project. There are experienced flippers who do it the right way. However, there are also home flippers who just trying to make a quick buck.

Doing Your Due Diligence
Check with your neighbors. Has the house been vacant? Does it appear that the house is the current owner's primary residence or did they just do work there?
Find a home inspector that guarantees their work.
Check to see if any building permits were pulled with the city or county for the property. They are public records.
It's a good idea to take time to drive around the neighborhood at different times of the day. This will give you a sense of the neighbors. Are there young kids etc.? You want to live in the right neighborhood where you will fit in and make friends.
If the home is owned by an LLC, chances are it is a flipper house.
If possible, find out from the current owner who was the general contractor who worked on the home and check them out.
If the property seems to be an older renovated house, ask for the seller to provide home warranty insurance and check what it covers and for how long.
My best advice: Buy the worst house in the best neighborhood and fix it up yourself. As you fix up your house, you know how it was done and by whom. You will also be the one who profits from the home improvements.
Kitchen Remodel
We went to Dallas to put a new kitchen in for the kids. The current kitchen was old cabinets, just painted white. The refrigerator didn't fit in the spot that they had for it. They didn't like much about the kitchen.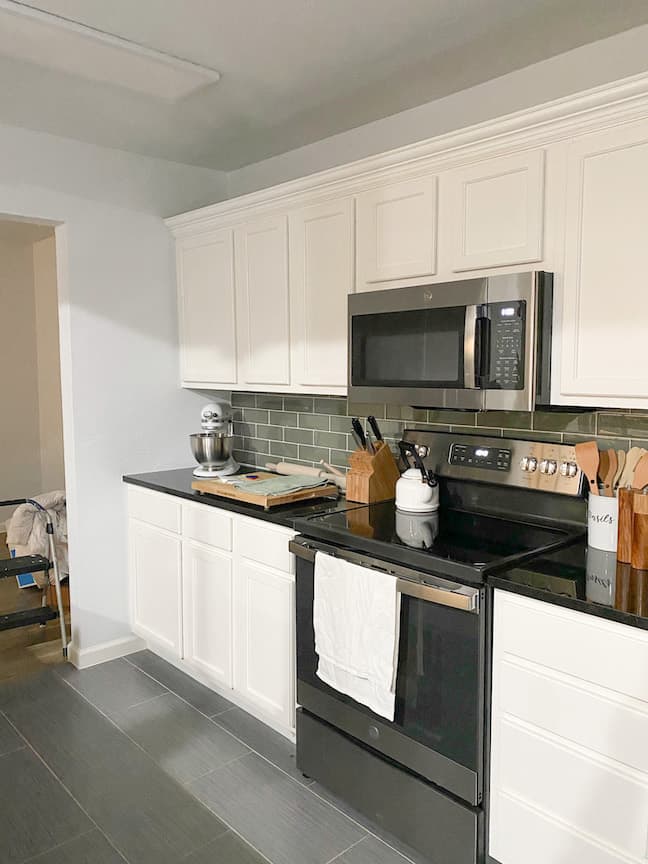 There were many different kinds of flooring throughout the house. The main living space was a wood-like tile that started peeling after the first cleaning. There was another type of tile in the kitchen and a third tile in the front entryway.
We actually found beautiful red brick under the front entryway tile but it was very damaged from the tile the flipper put over it and really didn't match with the esthetic of their home.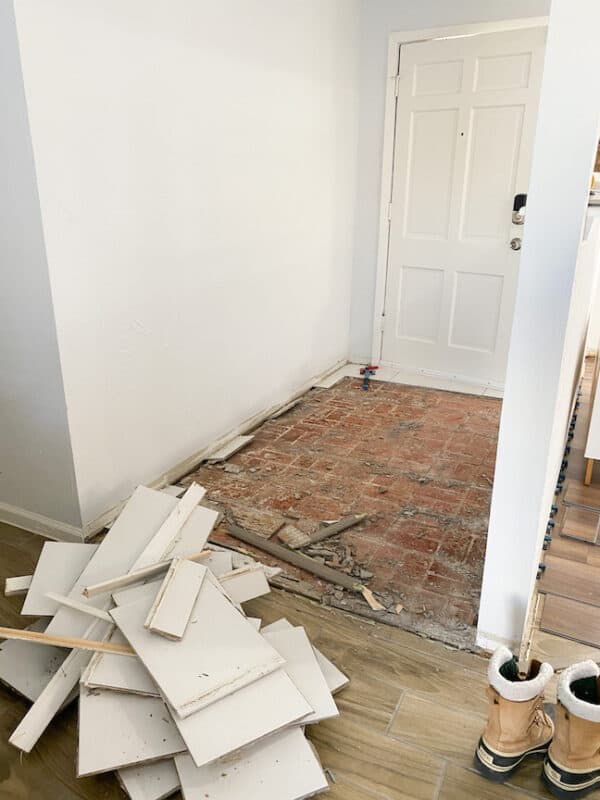 Our Renovation and Timeline
We got to Dallas on Christmas Eve around 10 p.m. The plan was to leave earlier but the weather in Chicago prohibited us from driving with a truck pulling a trailer full of kitchen cabinets.
Once we left we drove straight through in one day.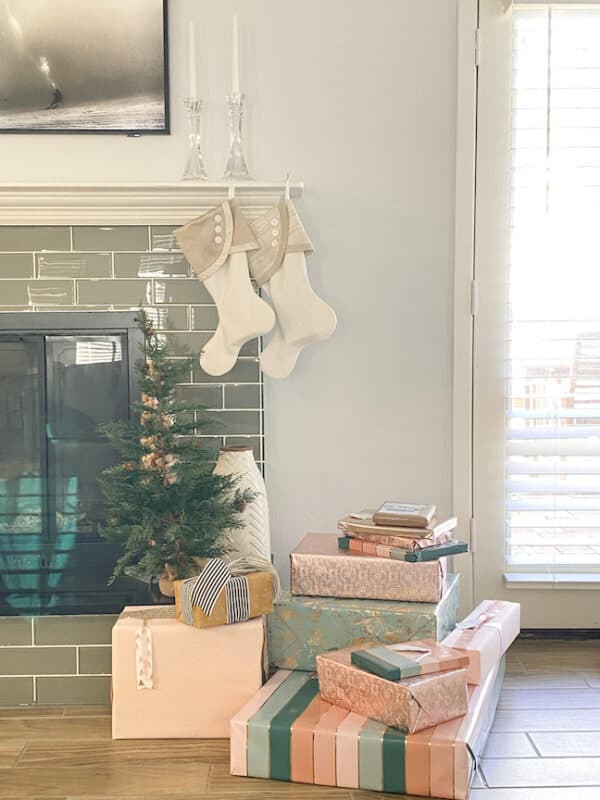 On Christmas Day the demo began and that's when things started taking a turn from what appeared to be a straightforward job of just taking out cabinets and replacing them to taking the space down to the studs.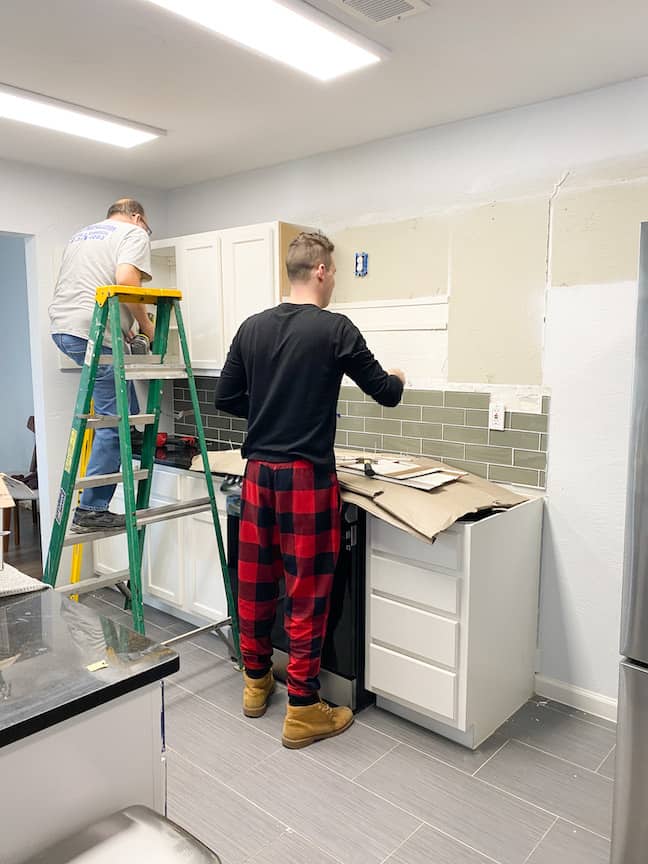 We couldn't find a breaker that was turning off the power to one of the walls in the kitchen. As it turned out two breakers had to be turned off to cut the power. This is the result of electrical work by someone who wasn't a licensed electrician.
Once "Handy" took down the drywall to see what was going on we also found exposed live wires in the wall. This is a life-threatening situation. So work stopped until an electrician could come out the following day and fix all of the issues. There were more than we anticipated.
We also found holes in the outside when the walls were opened, which explained a situation with mice and bug infestation issues.
"Handy" used foam with a repellent in it to fill up the holes before he replaced all the old insulation and put up the proper kind of drywall.
We also found mold that we had to deal with. What a mess!!!
This flip house was clearly a rundown house that we are pretty sure was vacant at some point. The investor got a great deal on this older home and then did some shoddy work and made a lot of money. A great deal for them but at the end of the day, a not-so-great deal for the buyers.

Replacing the Floors
Before we even got to Dallas, Annie started installing floating flooring over the cheap tile floors that were in the living room, dining room, and kitchen. She got about 1/2 way done before we got there and when we left the only things she still had to do were the front entryway, the pantry, and the laundry room.
Because the floor was replaced, all of the existing baseboards had to be removed and the door jams had to be trimmed down. When we were working on this it was apparent that the door jams were never attached properly to a 2 x 4's
Plumbing Issues
The day before we were leaving, the next-door neighbors alerted us to water coming from the house and flooding their side yard. On future inspections, it appeared that there was a drain pipe (not the correct size) that was not capped which was where all the water from the kitchen and laundry room was coming out. Again, the work was not done by a licensed plumber.
Annie & Tommy had noticed some wet areas there before but never of this magnitude. This was clearly an issue that didn't rear its ugly head when it was just the two of them living in the home and working for long hours during the day.
With 5 of us in the house all day, every day for a week, we were pumping out more water than usual and it became a big issue.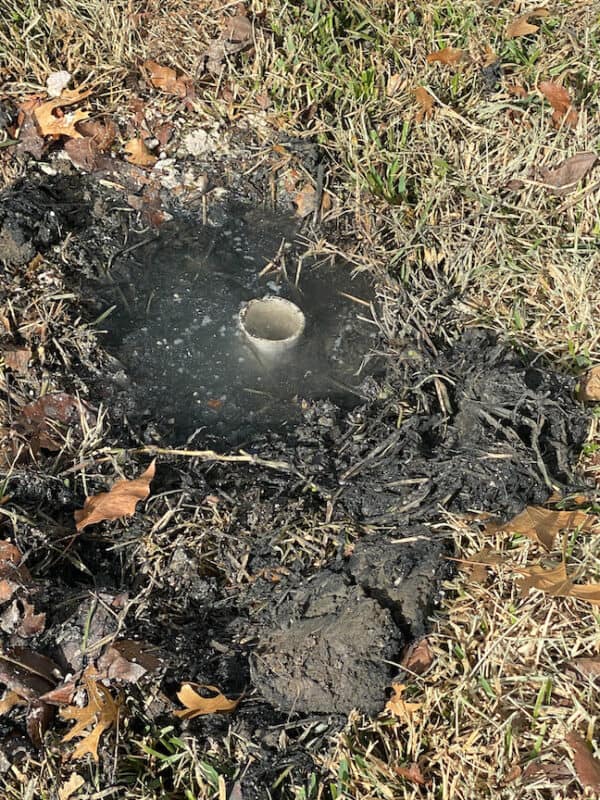 The End Result
Truth be told, the kitchen isn't done but after 10 days, we all needed to get back to Illinois and back to work. Once the plumbing issues are addressed, and the countertops and hardware are installed, they will have a beautiful new kitchen.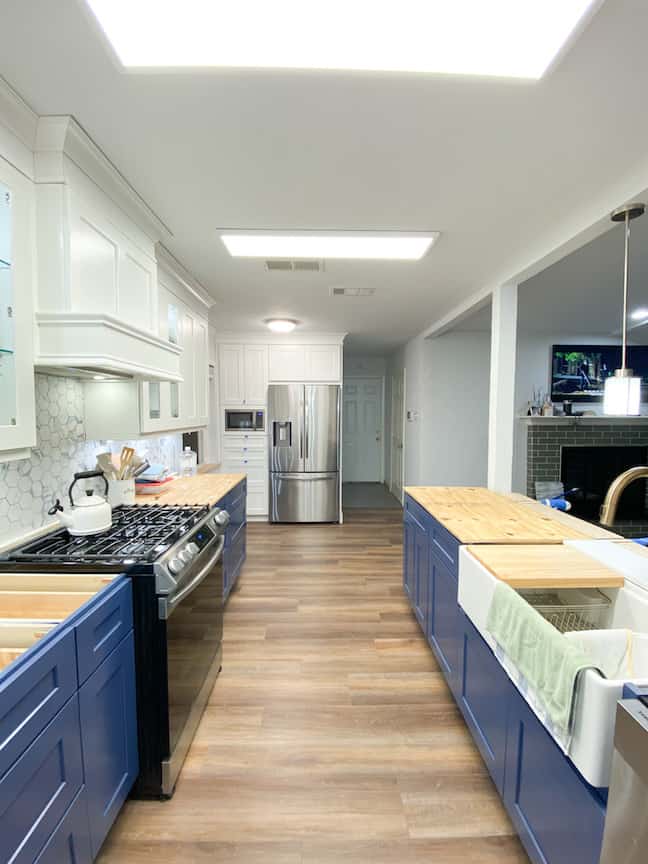 They wanted a white and blue kitchen with the bottom cabinets being navy blue and the uppers being white.
The upper cabinets go to the ceiling with beautiful crown molding. The bottom cabinets are mostly drawers (my favorite kitchen must-haves) and very much like my kitchen.
They have a pantry wall now that houses their refrigerator and microwave. Again it is a copy of what I have in my kitchen. It's so functional and their kitchen triangle is actually perfect. I'm a bit jealous!
They are putting champagne-colored hardware on the cabinets and it's going to be beautiful.

Frequently Asked Question
Is it worth it to buy a flipped house?
A flipped house can be a good buy, especially if you're not interested in buying a fixer-upper and putting in the time and money to repair it yourself. However, house flippers tend to work on homes with the goal of making a quick profit, so the condition of the flip depends on the skill of the flipper and/or their contractors.
Is Buying a Flipped House Risky
According to Rocket Mortage:
There are risks to buying a flipped house as well. Just like making any large purchase, one must do their due diligence before taking the plunge. While the house might look all shiny and brand-new on the outside, it's important to make sure the quality of the renovations meets the standards set by the city you live in.
How do you Identify a flipped house?
If you go through the points I outlined above that will give you some clues. You should also look for the following:
New Kitchens and Baths
New Carpet or Flooring
New Fixtures & Appliances
The grey & white palette (my personal observation)
In Conclusion
Buying a flipped house has the advantage of being able to move your stuff into a home and start living.
However, the home flippers are the ones who are making the money on the improvements and you also have no idea what you are walking into unless you've had the time to really do your homework.
My perspective is so different because I'm married to "Handy" who can do just about anything and I'm no slouch myself.
Before I met him I took on a really large historical home renovation project with just myself and my then 6-year-old son. I like to think of myself as the original flipper.
It was actually one of my favorite homes when I was done with it.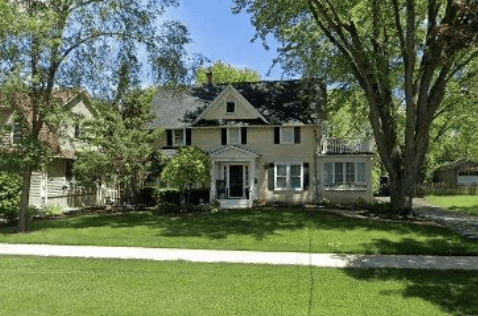 Peace and Love,
I have a great post on home renovations HERE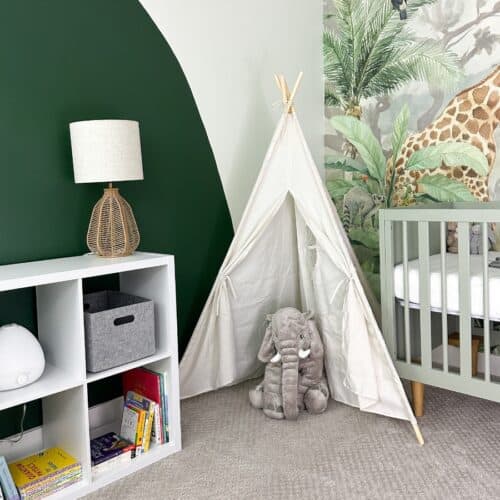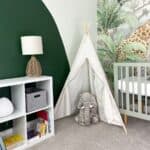 A great way to save this article is to save it to your Pinterest boards. You can find the pin button in the top right corner of the photo below. Also, don't forget to follow me on Pinterest