One Room Challenge Fall 2023 – Week 4 Wallpaper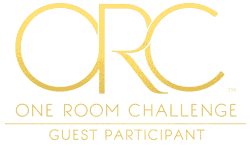 This is Week 4 of the One Room Challenge.
Our first grandchild is on the way and my daughter and son-in-law are putting my interior design skills to the test. I haven't decorated a baby's room in 25 years.
We are in Dallas, TX and we are putting up the wallpaper mural in the baby's nursery.
Adding wallpaper or murals to your nursery is a great way to add style and color to the room without breaking the bank. There are a wide variety of designs to choose from, so you can find something to match any nursery theme.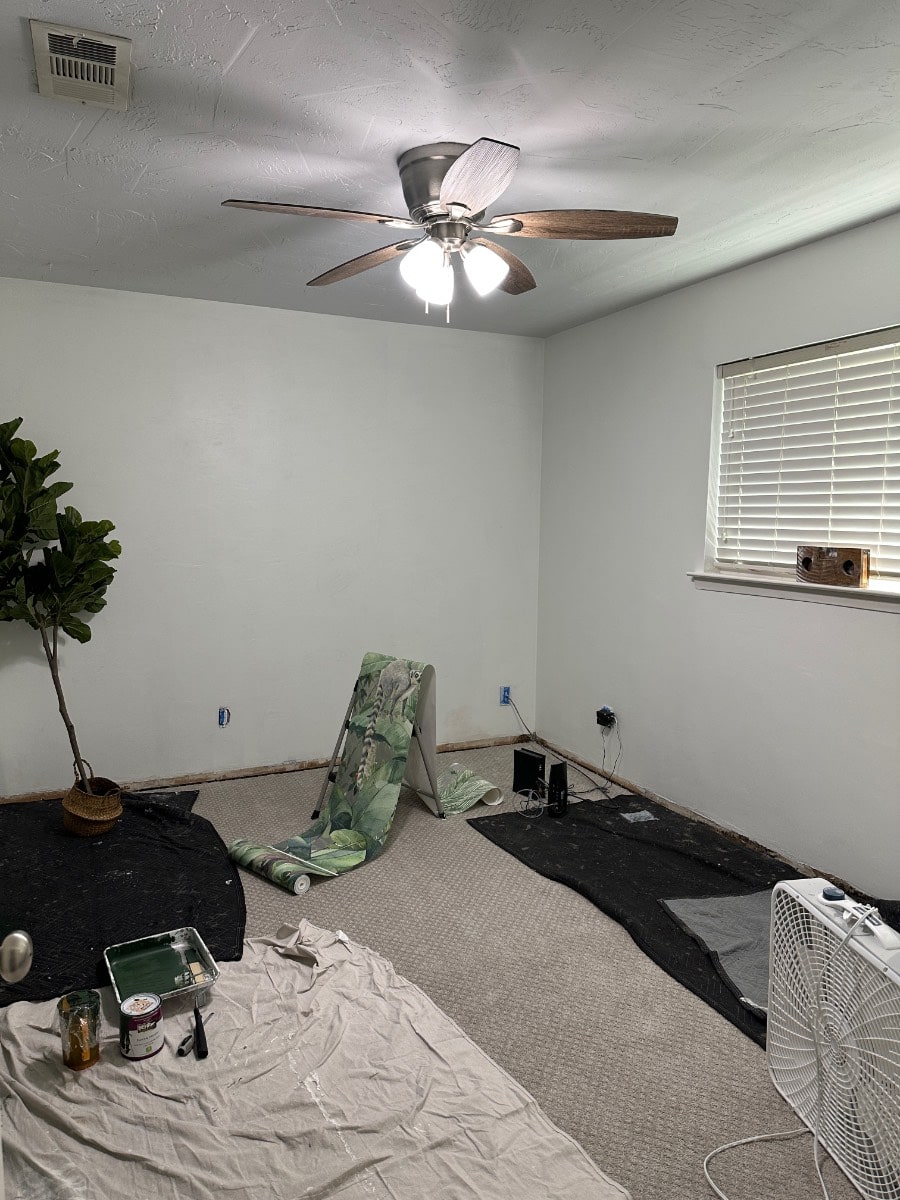 On my blog Living Large in A Small House, I may sometimes use affiliate links, which means a small commission is earned if you make a purchase via the link. The price will be the same whether you use the affiliate link or go directly to the vendor's website using a non-affiliate link. You can find my full Disclosure Policy HERE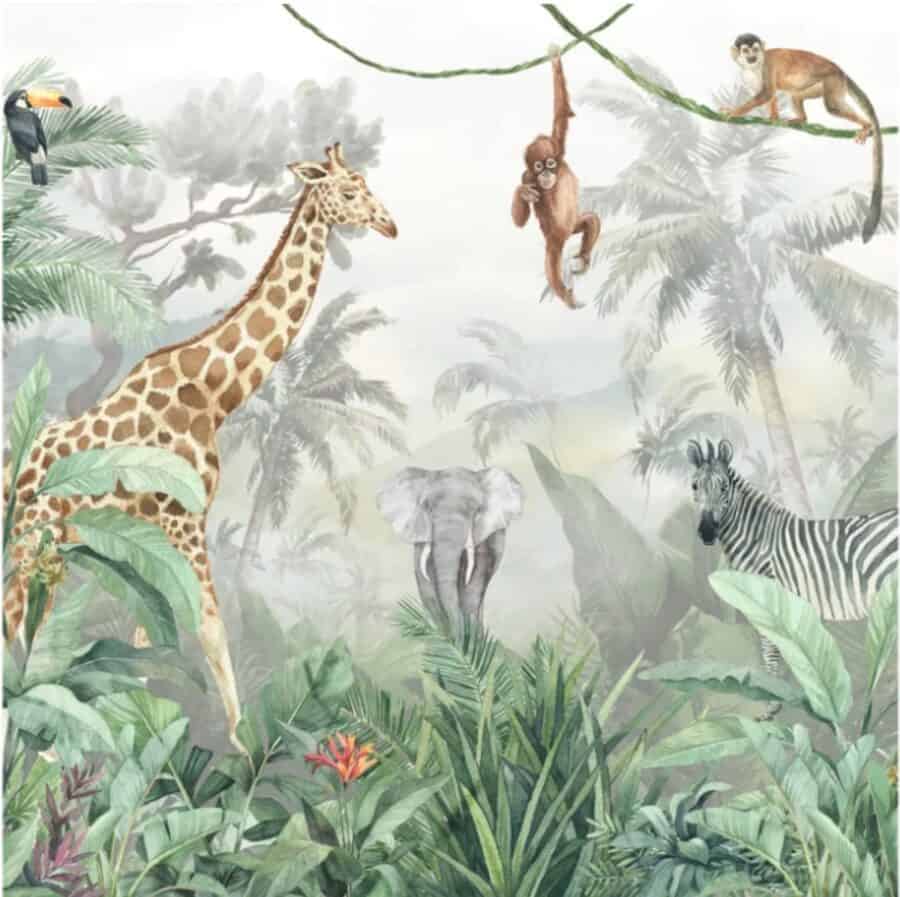 What we are using for Baby Nellen's Nursery
The theme that Annie and Tommy have picked is a jungle theme which could be gender neutral but it really works in a boy's nursery.
Rather than wallpaper the whole room as it could be overwhelming, we are just creating a focal wall with a jungle mural from Photowall.
We partnered with Photowall as they had the best selection and we found exactly what we had envisioned. If you're interested in purchasing wallpaper, murals, prints, or posters, please enjoy my 20% discount code lliash20 for one month after this posting.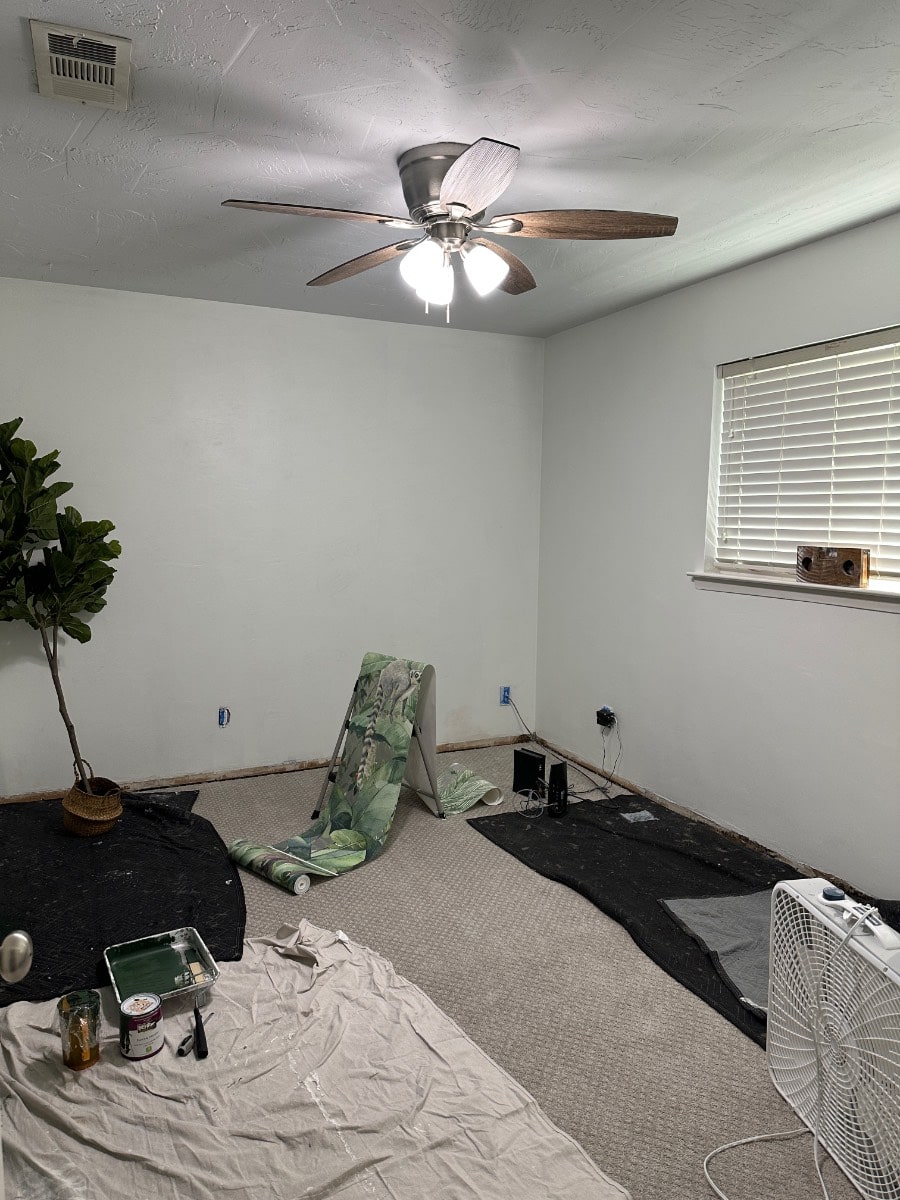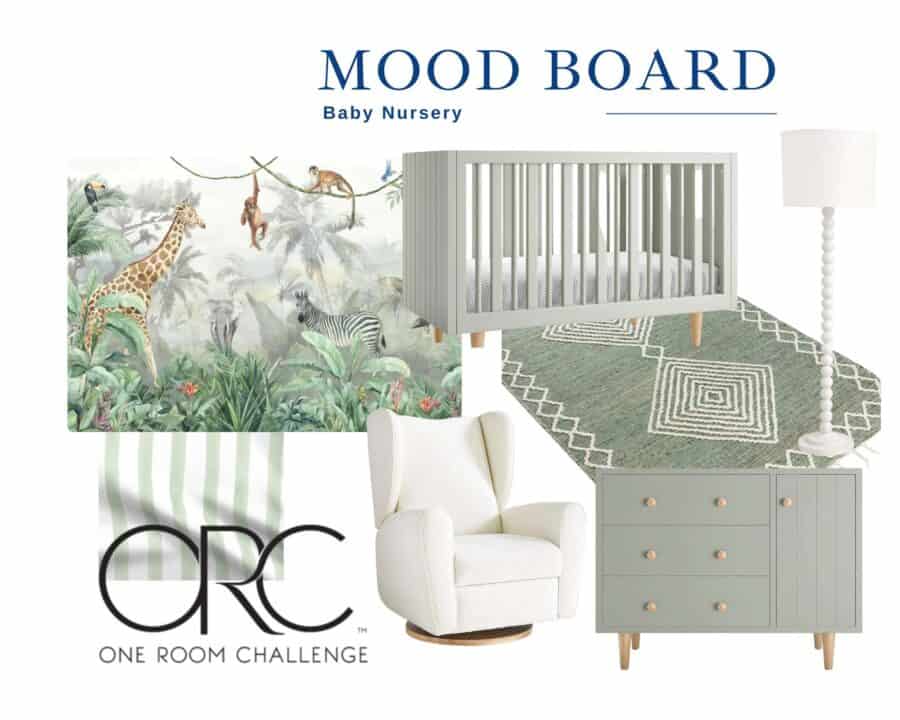 Choosing the Right Kind of Wallpaper or Mural for a Baby Nursery
All wallpapers and murals come with different features. Knowing the pros and cons of each will help you to decide which will work best for you and your baby's nursery. I have worked with each type so I will share my opinion on all of them.
Adhesion
Peel and Stick

Peel and stick paper has become very popular in the last few years as is removable wallpaper that you can take down. It is a great choice if you are in a rental or want temporary wallpaper. You might be decorating for a baby boy and know you want to change it if your next child is a baby girl. Or you know you are going to want to change it as your child gets older. Peel and stick Nursery wallpaper has endless possibilities of different colors and different designs.
The cons are they tend to be more expensive than papers with other application options and I personally think it's harder to work with as it sticks to the wall and itself before you have it where it needs to go. It's not as easy to move around while you are matching patterns. In my opinion, it takes longer to hang peel-and-stick wallpapers.

Pre-pasted wallpaper

Pre-pasted wallpaper is my favorite paper to work with. Depending on the manufacturer's directions you can either put your loosely rolled sheet of wallpaper in the bathtub filled with water for a few minutes and then cure it for a few minutes and apply it to the wall. I find that it is easiest to move around until you get the pattern matched and then smooth it out.
I recently worked with a Love Vs. Design a paper called Glissade and you just spray the walls with water and apply the paper. This was actually the easiest paper that I've ever hung. Their glissade paper is also eco-friendly, and FSC Certified. 100% PVC-free. CPSIA-compliant and safe to use around infants and children. Meets fire rating of ASTM E84 Class A. Suitable for high-traffic areas, highly washable. 96% opaque

Un-pasted Wallpaper

Unpasted wallpaper is not something you find often but it does exist, in my experience it tends to be the norm for high-end papers.
With most unpasted wallpaper, you need a large surface on which to lay the wallpaper and apply the wallpaper glue to the back side. Then the paper needs to be folded with the glue sides together (called booking) to "cure" for about 10 minutes until you apply it to the wall.
We are actually working with this type of paper for our mural from PhotoWall. The beauty of this paper is that we apply the glue directly to the wall with a roller and then put up the paper.
The plus to unpasted wallpaper is that if you want your paper to be secure to the wall for a very long time, this is your best option.
Wallpaper Material Finishes
The only two finishes you should consider for your children's room are:
Vinyl – This is a great option for slightly textured walls. It is a good idea for a child's room, kitchens, and bathrooms as it is easier to clean and wipe up messes.
Non-Woven Wallpapers – You don't want to use a woven wallpaper for any space that might require clean-up. Therefore you only want a non-woven wallpaper for a baby's nursery.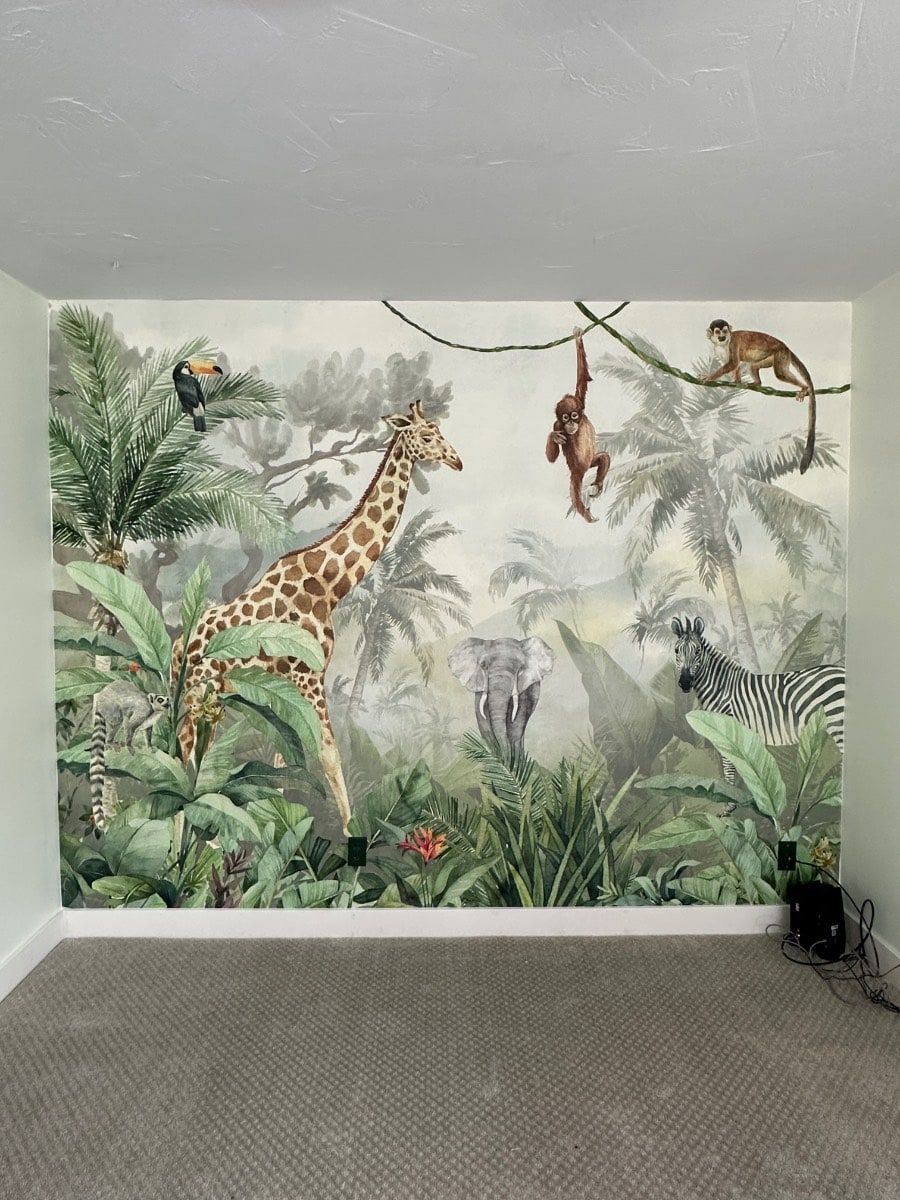 Tips for Choosing Nursery Wallpaper or Murals
Consider the theme of your nursery. Do you want a woodland theme, a space theme, or something more classic? Once you know the theme, you can start to narrow down your choices.
Think about the colors in the room. You want to choose wallpaper or murals that complement the other colors in the nursery. For a more calming effect, choose softer color palettes. For a more playful effect, choose brighter colors.
Choose a design that you and your baby will love. Remember, you'll be looking at this wallpaper or mural for a few years, so make sure it's something you both enjoy.
If you just want a wallpaper accent wall then a mural is a good choice.
Popular Styles and Common Themes
Floral Patterns: Floral wallpaper is a classic choice for nurseries. They can add a touch of elegance and sophistication to the room.
Animals: Animal designs are another popular choice for nurseries. They're fun and playful, and they can help to stimulate your baby's imagination.
Space: Space designs are perfect for nurseries with a celestial theme. They can help to create a sense of wonder and excitement. Works well in a boy's room
Woodland: Woodland designs are perfect for nurseries with a nature theme. They can help to create a calming and relaxing environment.
Fairy Tale Themes: This is especially popular for a girl's room as it can be whimsical and frilly.
Neutral Wallpaper: There are many options that are gender-neutral picks if you don't know the gender of your new baby. Many wallpapers can be gender-neutral by just opting for the ones that aren't blue or pink wallpaper.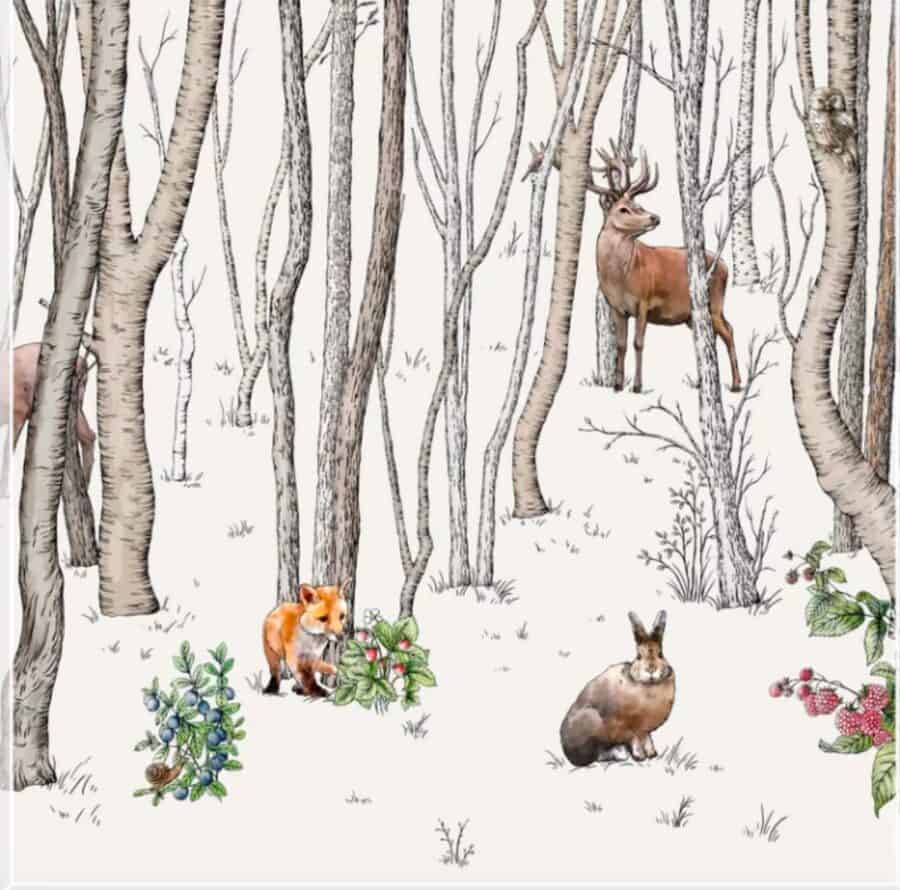 All of these mural patterns are from Photowall

Installing the Wallpaper
If you're using peel-and-stick wallpaper or murals, installation is a breeze. Simply peel off the backing and stick the wallpaper or mural to the wall. If you're using traditional wallpaper, you'll need to follow the instructions that come with the wallpaper.
Here are a few tips for installing wallpaper and murals:
Make sure the wall is clean and dry before you start.
Use a level to make sure the wallpaper or mural is straight.
Smooth out any air bubbles as you go.
Trim any excess wallpaper or mural with a sharp knife. I like using a box cutter blade holder.
Make sure to change your razor blades often.
Additional tips:
If you're not sure how much wallpaper or mural you need, measure the walls of your nursery and then add 10%. This will give you enough wallpaper or mural to cover the walls, even if you make a mistake.
If you're using traditional wallpaper, make sure to buy the right type of wallpaper paste. There are different types of wallpaper paste for different types of wallpaper.
If you're installing wallpaper or murals in a humid climate, choose a wallpaper or mural that is designed for humid climates.
If you have any questions about installing wallpaper or murals, be sure to consult a professional.
Once your perfect nursery wallpaper is up on the wall of the baby's bedroom and you've outfitted the nursery then you are ready for baby.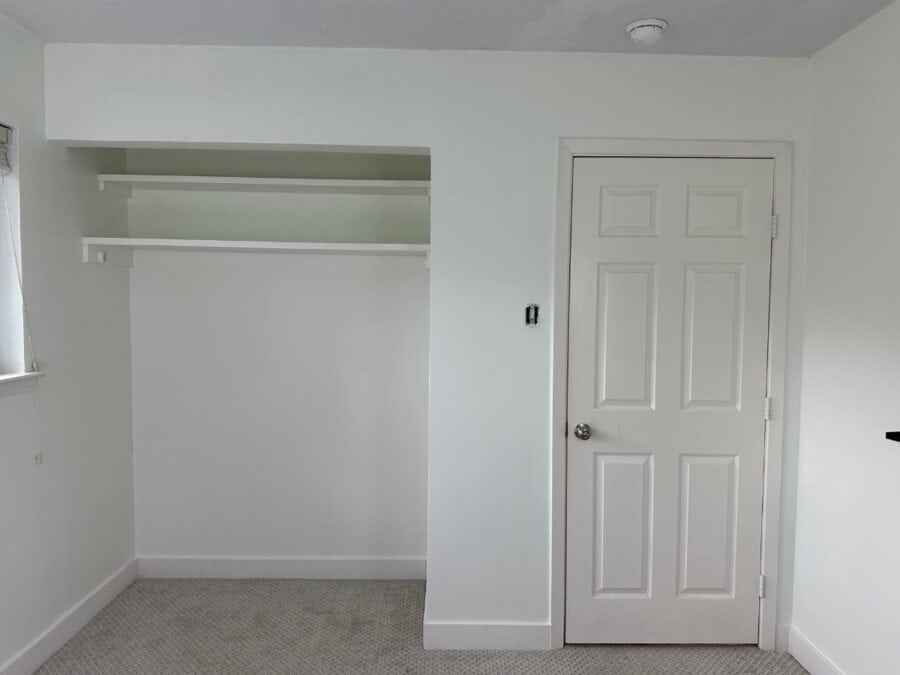 Next Week
What's up next week?
As we go into Week 5 we are over 1/2 way into the challenge. We will be focusing on the closet transformation.
I'm hoping by next week things are starting to come together in our One Room Challenge Room.
Peace and Love,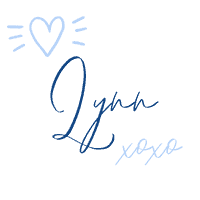 Week 3
Week 4 – What kind of Wallpaper?
Week 5 – Repurposing the Closet
Week 6 – Baby Furniture
Week 7 – All the Details
Week 8 – The Reveal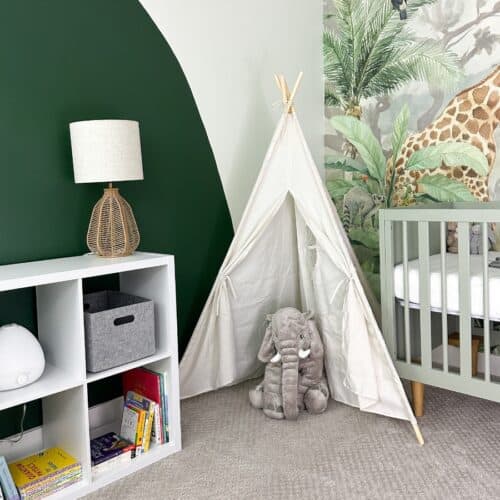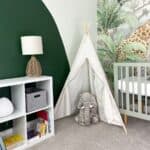 A great way to save this article is to keep it on one of your Pinterest boards. You can find the pin button in the top corner of the photo below. Also, don't forget to follow me on Pinterest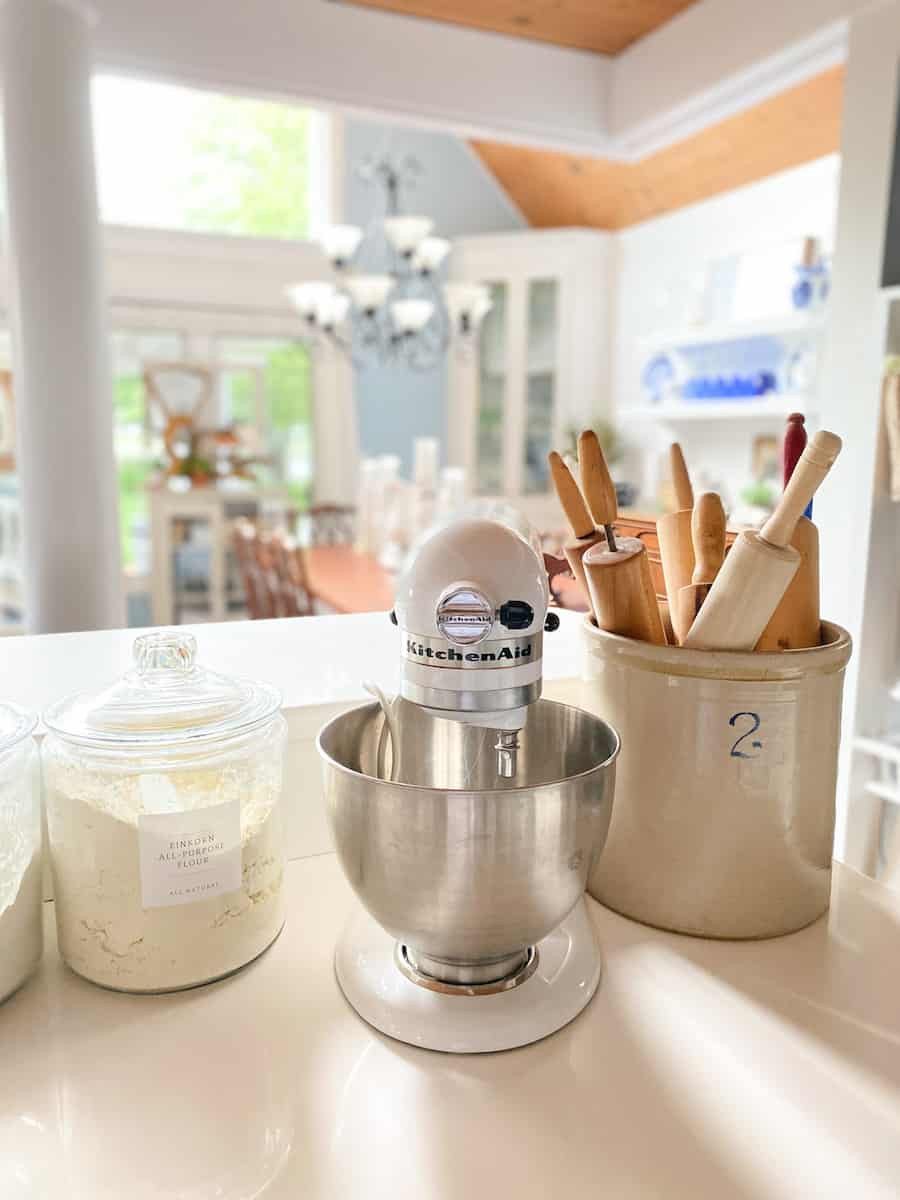 direct access to my amazon store
On Amazon
Did you know that you support my little business by purchasing through my links?? The price to you is the same but I receive a small commission on ALL the purchases you make when you shop through one of my links. I appreciate you helping Living Large in A Small House to grow!