One Room Challenge Fall 2022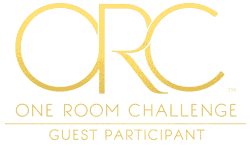 I'm going to be a guest participant in the One Room Challenge Fall 2022 Edition. I had not heard about this until this past spring when many of my blogging friends who enjoy home decor entered.
I was in the middle of renovating my laundry room this spring and considered entering but I literally would have had one day to get my act together.
As luck would have it that project did not get completed in the 8-week timeframe so I'm glad I waited.
Now I'm ready and I love that I'll be working along with many talented folks to complete the one-room challenge fall 2022 edition in 8 weeks.
I work always work best under pressure!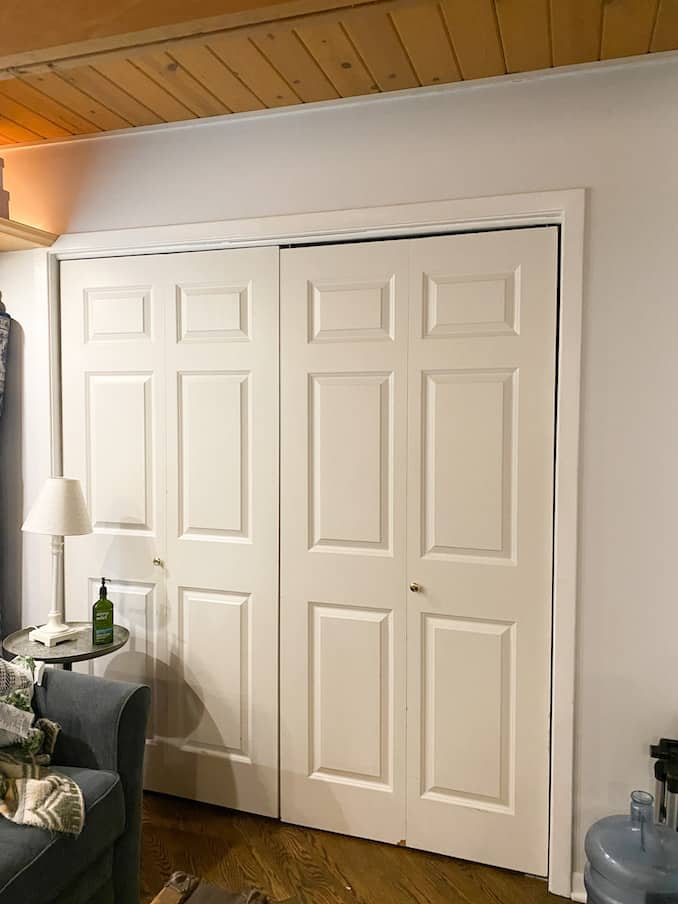 On my blog Living Large in A Small House, I may sometimes use affiliate links, which means a small commission is earned if you make a purchase via the link. The price will be the same whether you use the affiliate link or go directly to the vendor's website using a non-affiliate link. You can find my full Disclosure Policy HERE
A French Country Office/Den/Guest Room
My space is my dirty little secret in my house
My office/den/guest bedroom. It currently is a catch-all for everything that I don't know what to do with however that has to change.
I've had a plan in mind for a while and I've been pinning a few spaces for inspiration.
It became pretty clear that I was going for a French Country Vibe in this space.
My Challenges
I have a green sofa bed that isn't old and we paid a fortune for it (it has a memory foam mattress). It was also a feat of magic to get it into the room. So it's staying
The room is in the North/West corner of our home so it's a dark space
I have walls with windows that are not centered on the wall
There is a built-in desk and shelving unit in the space
My Assets
Beams on the Ceiling
Built-In Bookcase
Large Closet
Mood Board
Sources: Wallpaper, Pillow, Chair, Throw, Book Shelve Inspiration, Light Fixture, Desk, Rug
The To-Do List
Tear out the built-in desk and pray that the hardwood floors are finished underneath and hopefully, the walls aren't too damaged.
Repair the molding on the bookshelves that will be staying
Tear out the closet organization system that is in the closet
Remove the closet doors
Repair Walls
Wallpaper walls including the inside of the closets
Cap the beams and paint them white
Paint all the trim
Paint the bookshelves white
Replace the shades and curtains
Put up new shelves in the closet
Finally, hang a light fixture in one corner
Timeline
Week 1 – Planning, Ordering Materials, Start of Dem
Week 2 – Demo Complete, Patching Beginning of Painting
Week 3 – Wallpaper & Painting Continues
Week 4 – DIY Curtains
Week 5 – Put Shelves in Closet
Week 6 – Hang Light Fixtures, Art Wall
Week 7 – Style Shelves and Room
Week 8 – Reveal
The Count Down Begins
I'm so excited to be participating in the One Room Challenge Fall 2022 Edition.
Every Wednesday I will be sharing our progress with you!
As always, thanks for coming along for the ride at Living Large in A Small House!
Peace,
A great way to remember this is to save it to your Pinterest boards. You can find the pin button in the top left corner of the photo below. Also, don't forget to follow me on Pinterest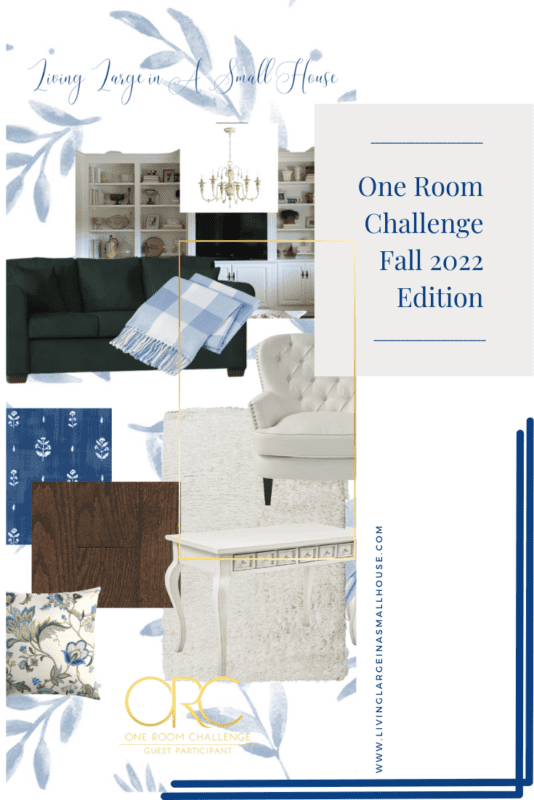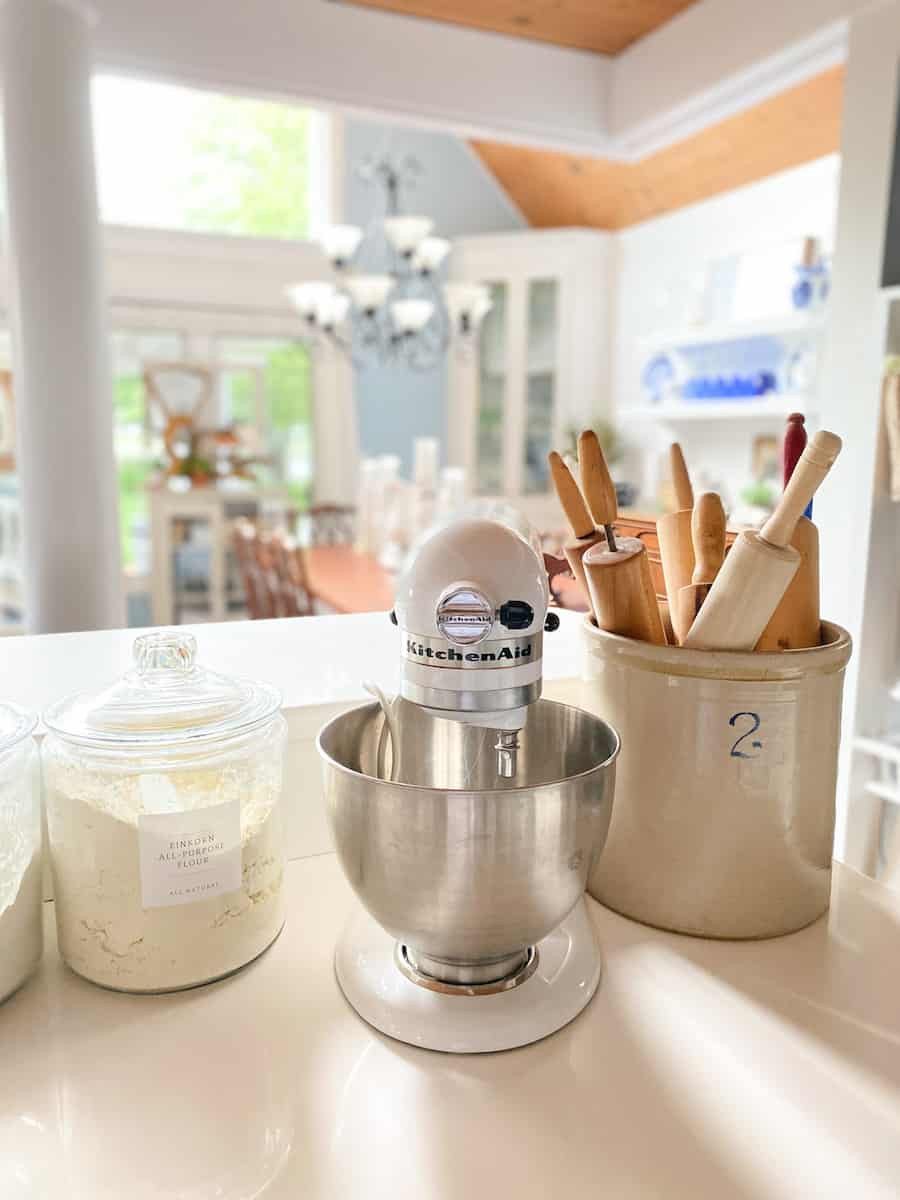 direct access to my amazon store
On Amazon
Did you know that you support my little business by purchasing through my links?? The price to you is the same but I receive a small commission on ALL the purchases you make when you shop through one of my links. I appreciate you helping Living Large in A Small House to grow!