One Room Challenge – Week 5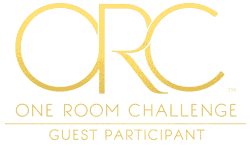 It's the beginning of Week 5 of the One Room Challenge.
Things are starting to come together!
Everything except the built-in bookshelf is painted.
The closet doors and closet organizer all came out. We patched, sanded, and painted everything, and yesterday I wallpapered the inside of the closet.
I'm in love
On my blog Living Large in A Small House, I may sometimes use affiliate links, which means a small commission is earned if you make a purchase via the link. The price will be the same whether you use the affiliate link or go directly to the vendor's website using a non-affiliate link. You can find my full Disclosure Policy HERE
Progress on the Furniture
For now, the dresser is staying in its original condition. I'm really liking how it looks and I also don't want to have too much white in the space.
We applied the inlays to the desk with some wood glue and a few brad nails. Then gave it a coat of paint.
Wallpapering & Painting
All of the walls and the beams have been painted since last week and what a difference the white makes with the light in the space. I think the beams have made the biggest impact so far.
The back wall of the closet is wallpapered. I haven't wallpapered with regular wallpaper in years but it was like riding a bike, it came back to me very quickly.
The repeat on the wallpaper was 21″ so there was quite a bit of waste. I was originally going to wallpaper the whole closet but I feel like it actually was better to just do the back wall. The walls were very out of square and I would have had to buy another roll to do it.
Once shelving goes up, I don't think the added effort or expense would even make that big of a difference.
We are definitely in the home stretch going into the One Room Challenge Week 5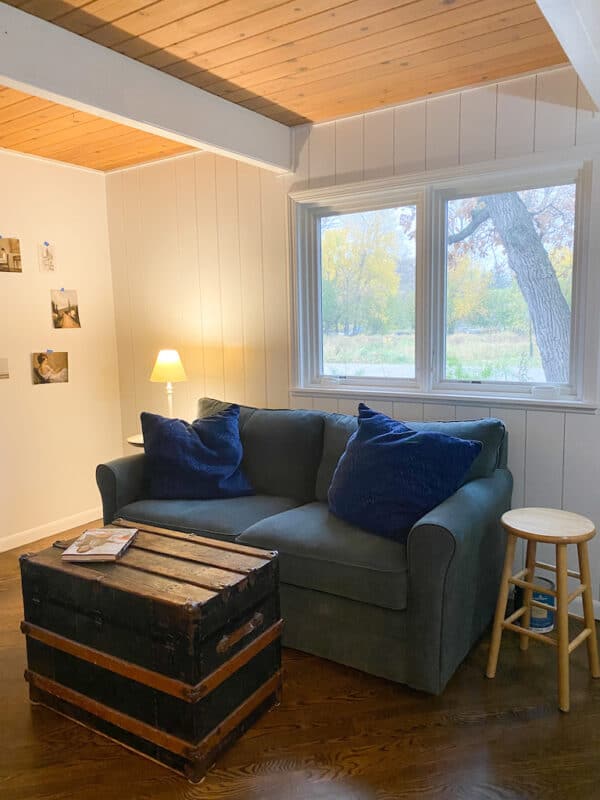 More Progress
I've heard from Boutique Rugs that my rug is shipping soon. If you want to purchase a rug from Boutique Rugs use my discount code: LIVINGLARGE to get an additional 5% off their already discounted prices.
My fabric is here and I did have to change that up a little bit. Below is what I originally wanted but the check had a 5-yard minimum order and I certainly don't need that much fabric so I switched it.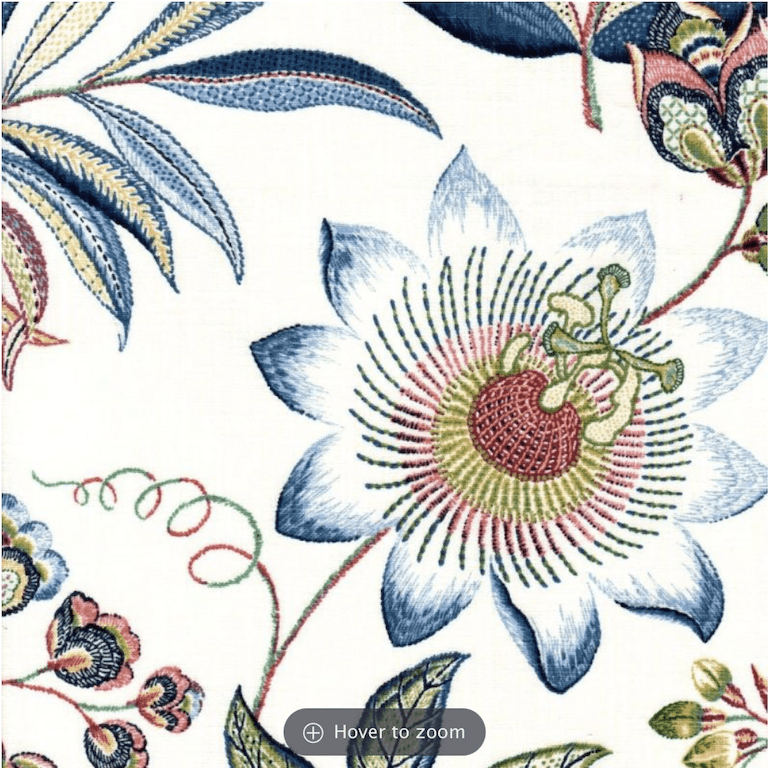 These are the fabrics that I ended up getting. I actually think the ticking is more in keeping with the Country French vibe that I'm going for.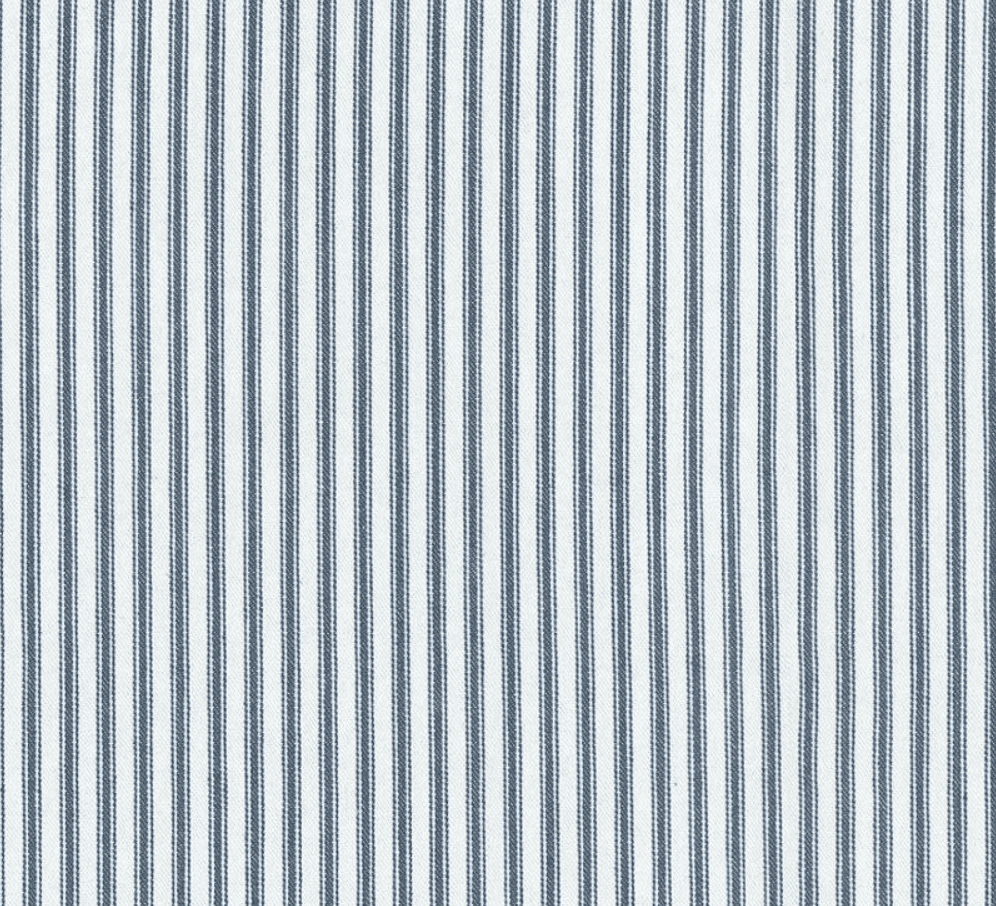 I'm going to make pillows and refinish a chair with them for the room.
I have ordered some prints for the walls that I need to get framed this week.
I've also ordered lamps and fingers crossed I will like them when they arrive.

As we go into Week 5 we will be wrapping up the big things.
The daunting project we have left is painting the built-in bookshelves and it's a big job.
We are getting close to the end of the One Room Challenge!
Peace,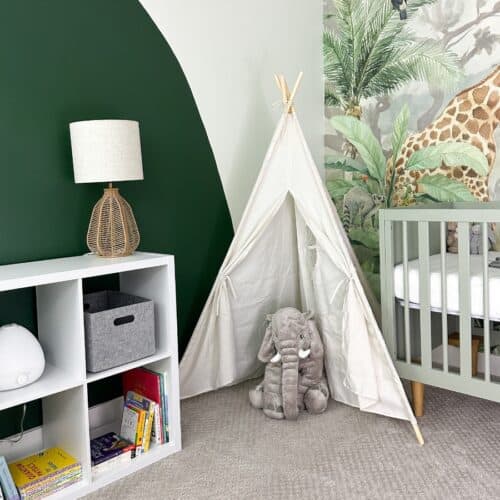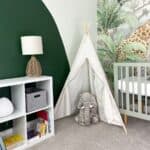 A great way to save this article is to keep it on one of your Pinterest boards. You can find the pin button in the top left corner of the photo below. Also, don't forget to follow me on Pinterest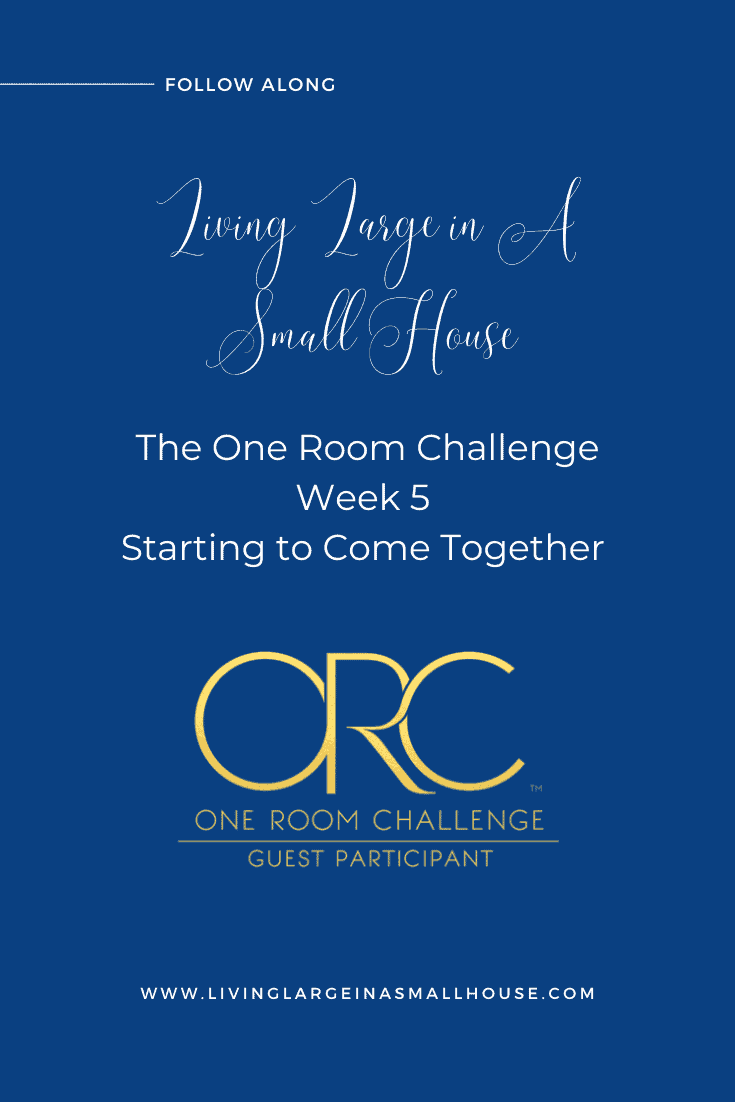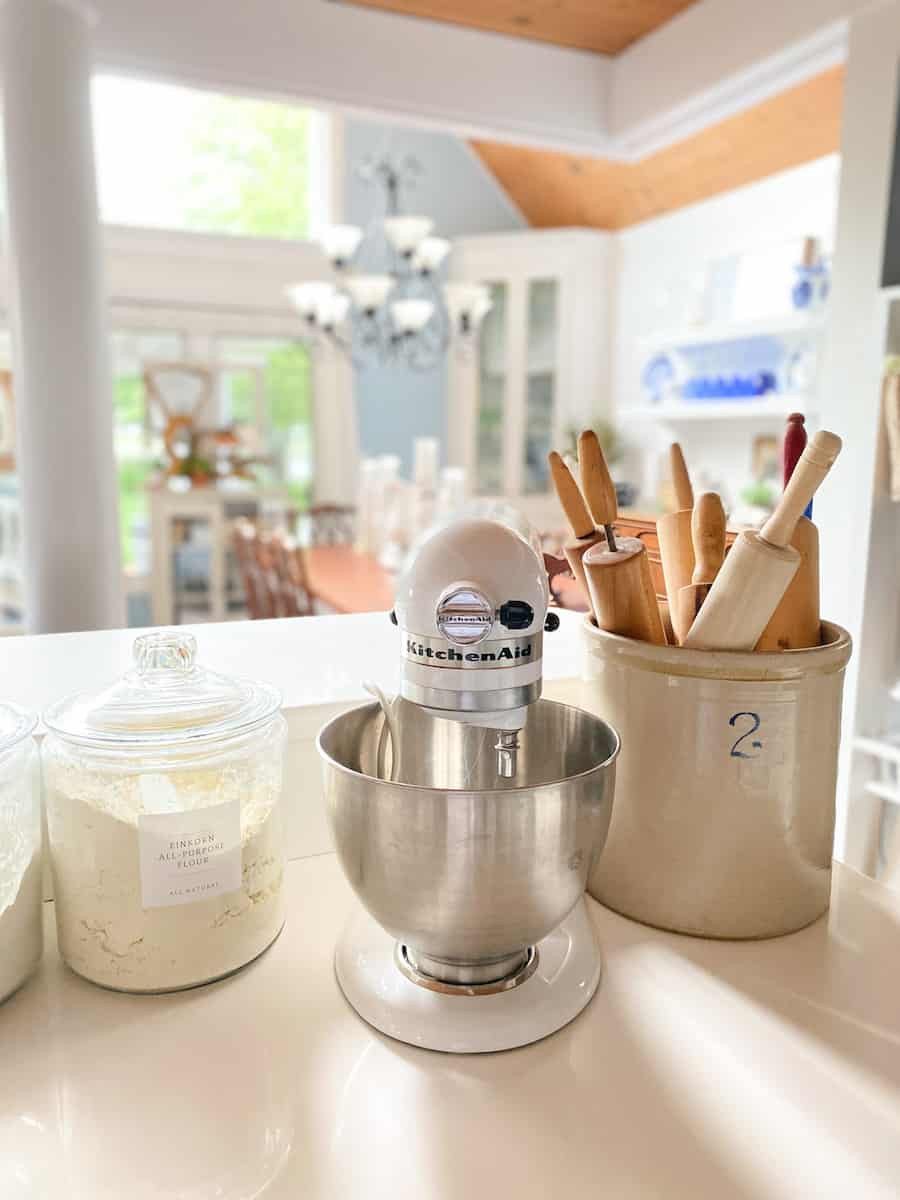 direct access to my amazon store
On Amazon
Did you know that you support my little business by purchasing through my links?? The price to you is the same but I receive a small commission on ALL the purchases you make when you shop through one of my links. I appreciate you helping Living Large in A Small House to grow!

Living Large Podcast
I had great conversation with Lauren Dierschke the owner of Restored 316. Lauren shares her story of how she started her business with a small baby and her last $10 to support her family.