What is the Meaning of Christmas in July?
You might ask yourself, what is the meaning of Christmas in July? At this little house, it once meant a theme we used for our 4th of July party. We had Christmas trees. Served turkey with all the fixings. We even had a visit from Santa!
I think this is the popular notion of Christmas in July that it is a time to celebrate halfway through the year and bring the goodness and the joy of the holiday into our homes. It has also become a time for retailers to have Christmas in July sales! If you are ready to start shopping, you can find my tips for shopping online HERE
And who can forget Hallmark Movies Christmas in July Series! Don't tell anyone but I'm a big fan!
Now that I'm a full-time blogger, it means starting to think about my Christmas theme for this year!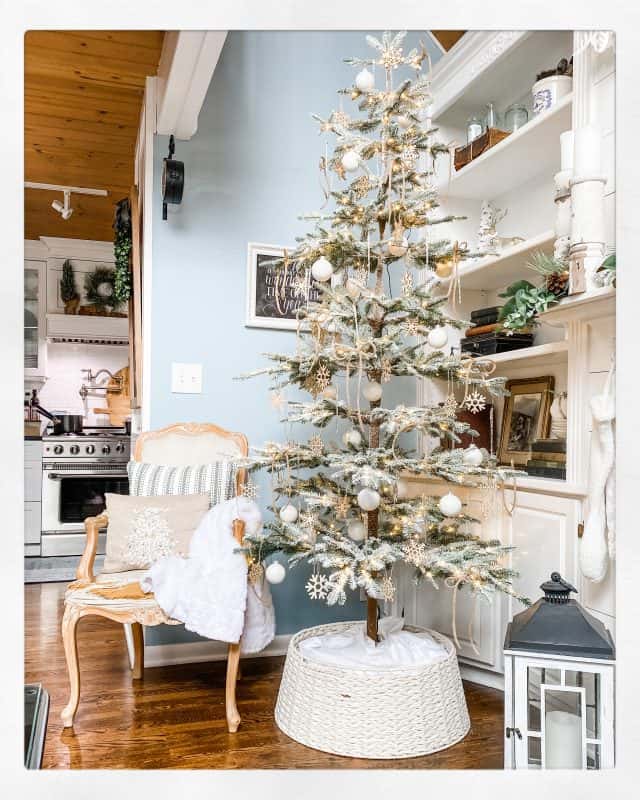 Can you even believe that?
It's almost 100 degrees today and I'm thinking about Christmas! And honestly, getting a little giddy about it. NO, I won't be starting my shopping yet but I will be outlining all of the things that I will need to do to prepare for the holidays.
What will my theme be?

Yes, I change up my colors and theme every year. I start by choosing a new color or pattern to be my main focus. Then I carry that same theme throughout my home.

What crafts or projects will I need to make?
How will I style my mantles?
What will my tablescape look like?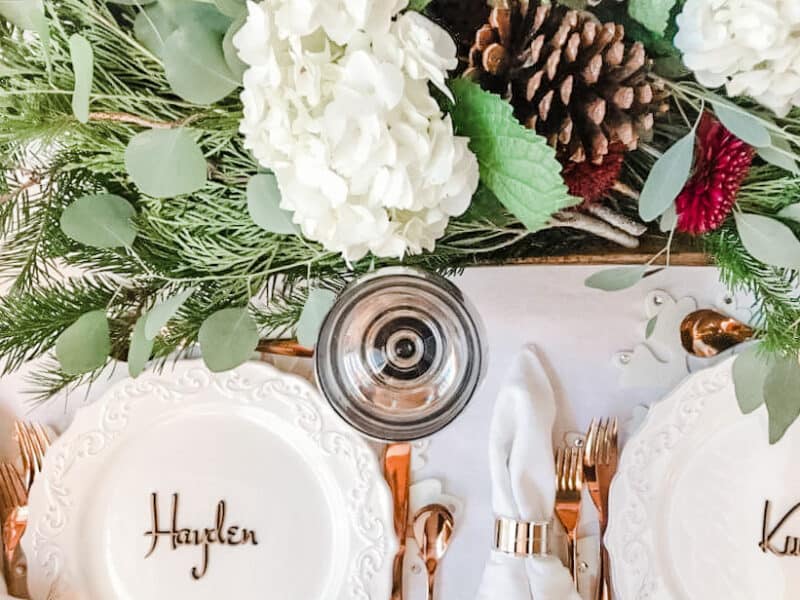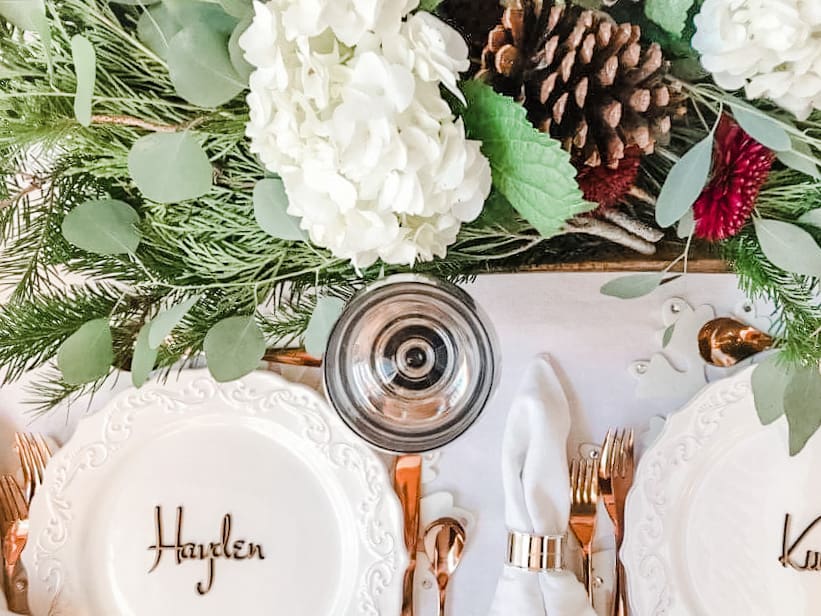 I actually sketch out my ideas so that I not only have a visual on paper, I also put it in my planner that I carry in my car so that I'm prepared to scoop up any early finds that will help me execute my plan.
Last Years Christmas
My goal for many years was to purchase a Frosted Alpine Balsam Fir tree from Balsam Hill. Yes, they are having a Christmas In July sale going on right now!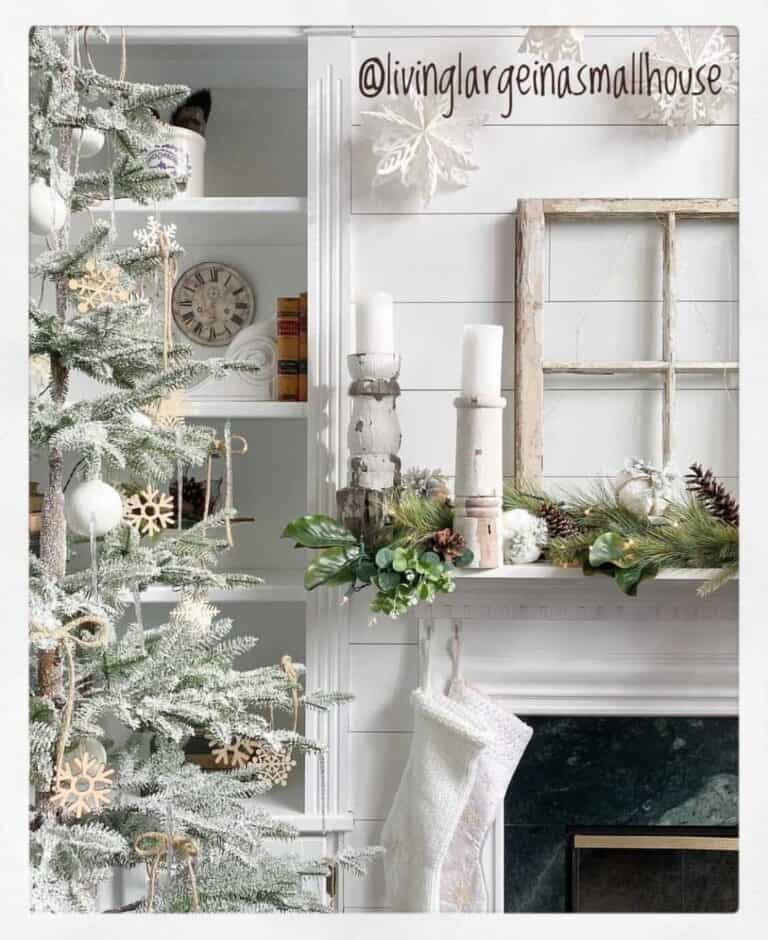 I finally got my tree last year that my family fondly refers to as my "Charlie Brown Christmas Tree".
I, like Charlie Brown, couldn't love it more.
This Years Christmas Goals
My goal for this Christmas is to share more easy-to-make Christmas crafts. Put a beautiful tablescape together on a budget and put at least one festive thing in my bathrooms. The only room that I don't decorate!
I'm always a procrastinator with wrapping my gifts. Since I coordinate my wrapping with my Christmas theme, I want to have everything on hand and a wrapping station set up early so that I can wrap as I buy. No more having to cook and also wrap presents on Christmas Eve because I've put off my wrapping task. It is something that absolutely can be done in advance.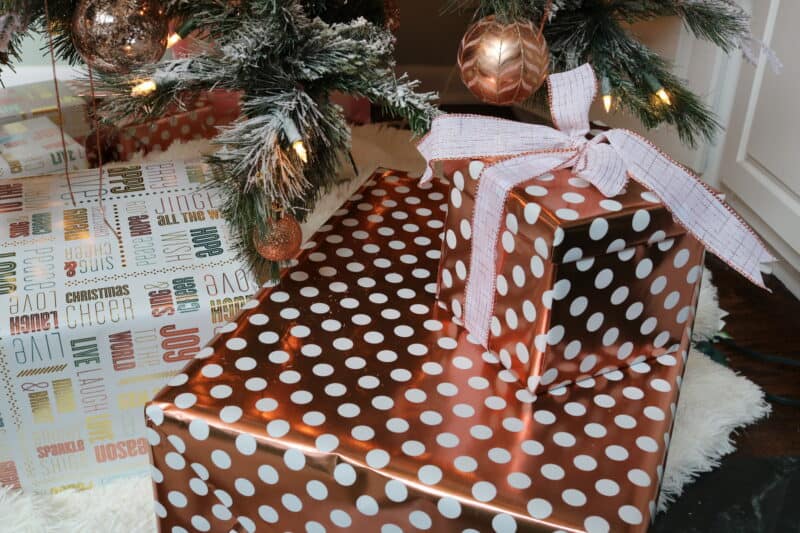 My Goal for the Blog
My upcoming goal for my blog is to house all of my printables in one place so that my blog members have access to all of my FREE resources. I'm hoping to have that available by next week. What a great place for even me to find everything at my fingertips.
As always, thanks for tagging along for my little article about what is the meaning of Christmas in July. Don't be surprised if you see a Christmas Check List with my FREE printables soon!
Peace,