It's Time to Start Planning for A Small Backyard Wedding!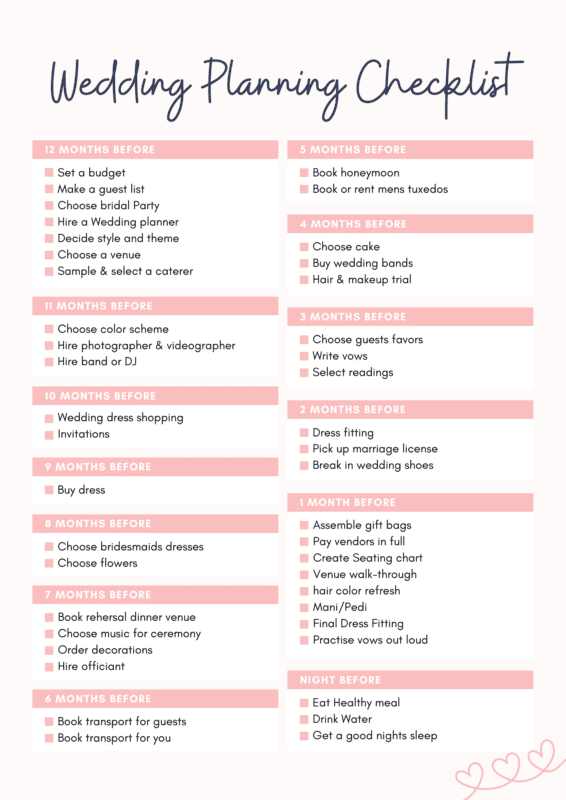 It's time to start planning for a small backyard wedding for our daughter and future son-in-law. I share the love story of why the date for their wedding is important to them HERE.
We want them to still have that special day so we are planning a sweet little backyard wedding. We live on water and I have very large gardens so the setting is perfect.
4 Months
Rent Tent, Chairs, and Linens
Hire Officiant
Hire Photographer
Sign Contract with Caterer (Including wait staff & bartender)
(Edit) Hire a Wedding Coordinator
3 Months
Decide on music
Plan Table Decor & purchase everything we need
Order flowers
Confirm Menu
Find a Dress for Mom & Bride
Groom orders his suit
Order Cake
2 Months
Plan all of my annuals (In the garden and also in pots)
Edge & Mulch all of the Flower Beds
Paint Touch-Up (Inside & Out)
Inventory and purchase any necessary serving pieces
Layout yard so that you know where everything will go
Send out Invitations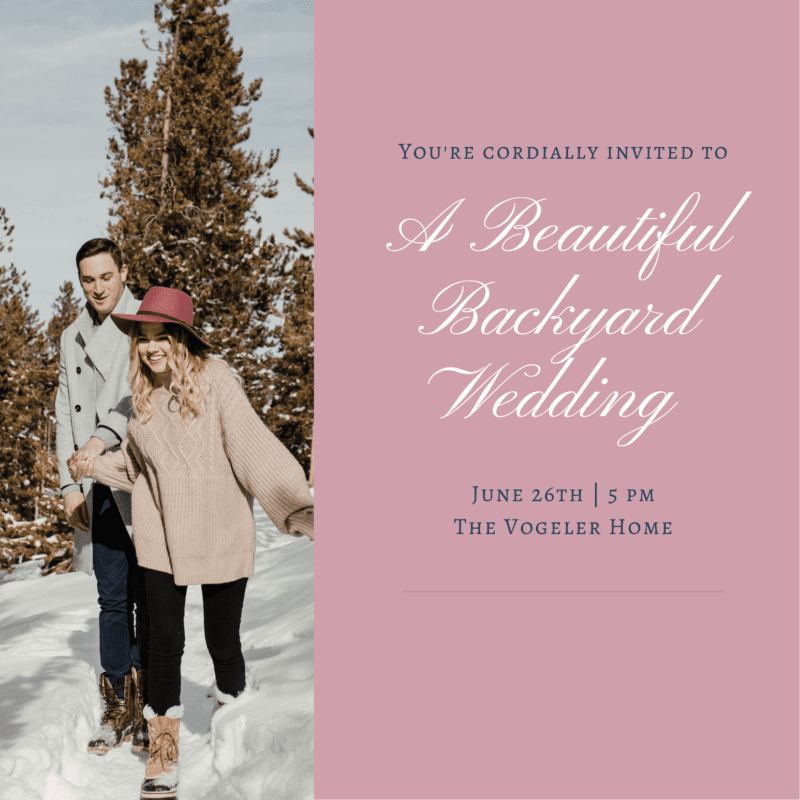 On my blog Living Large in A Small House, I may sometimes use affiliate links, which means a small commission is earned if you make a purchase via the link. The price will be the same whether you use the affiliate link or go directly to the vendor's website using a non-affiliate link. You can find my full Disclosure Policy HERE
1 Month
Hang outdoor lighting
Schedule cleaning service
Reconfirm with all vendors
Hire car service for guests
1 Week Before
Final Yard Prep
Rental Deliveries
Stage Greenhouse & Seating Areas
Double-check that all attire is ready
Lots & Lots of Flowers
There will be lots and lots of flowers. I'm hoping that my gardens are at their most beautiful. I will have flowers in the greenhouse and flowers on the tables. There will be flowers framing the arbor and lots of twinkle lights!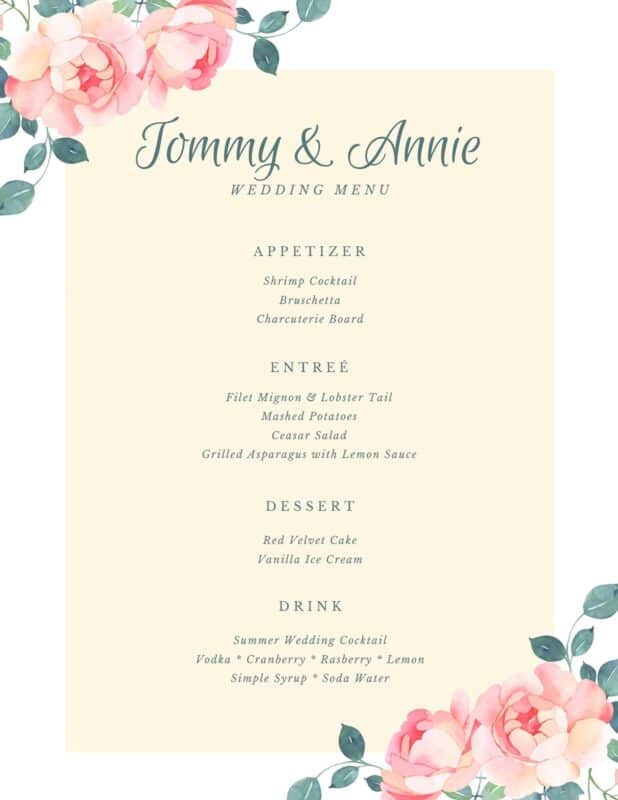 We are going to turn our greenhouse into a bar. It will be filled with flowers and twinkly lights. I will use my potting bench as a wine, beer, water, and pop station. We will have a bartender for mixed drinks.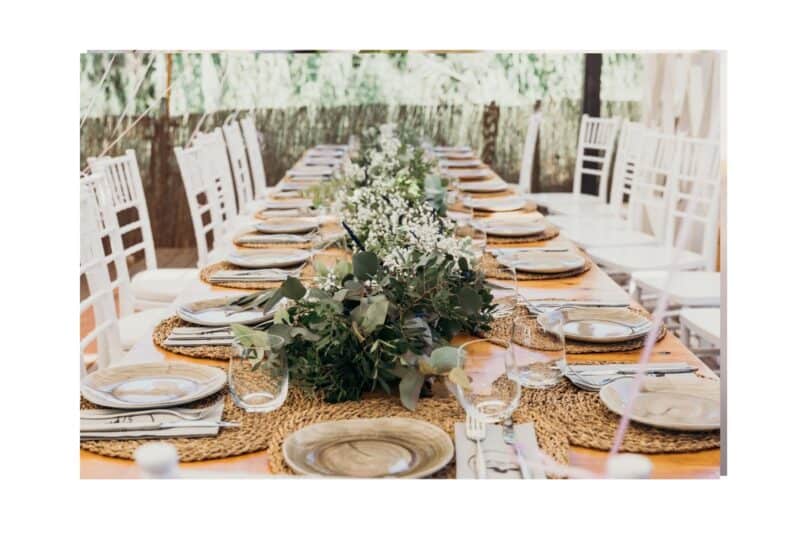 While we have a tent standing by, the weather will be beautiful and we will be eating alfresco on my beautiful farmhouse tables. I plan to have small seating areas splashed around the yard. "Handy" will be taking the bride and groom out on the boat for sunset pictures with the photographer. It's going to be beautiful.
While the party will be small and we will be having a big celebration a year from now, we want this day to be intimate and special for the bride and groom. If you don't know about the special attachment to this date, you can read about it HERE.
(Edit) Lastly, I want to add this after the second wedding. For this little wedding, I hired a day of wedding assistant/coordinator because I didn't want to have to handle anything but having fun and enjoying the day. I didn't do that with the big wedding in June 2022 and that was a big mistake. Because there was staff available at the venue, I didn't think that I would need to be as involved as I was. It would have been nice to have a coordinator there to handle all the day-of details.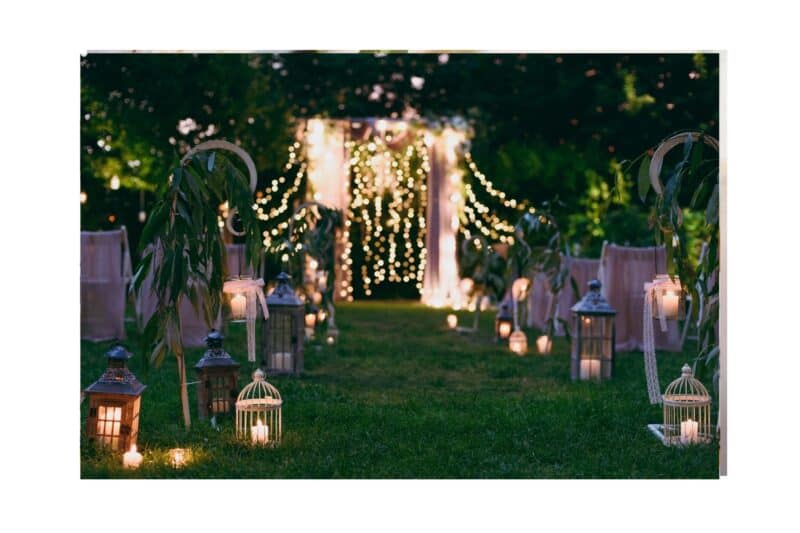 Time to stop writing and time to start planning a small backyard wedding!
Peace,
PS – You can read my comments on backyard weddings in this article