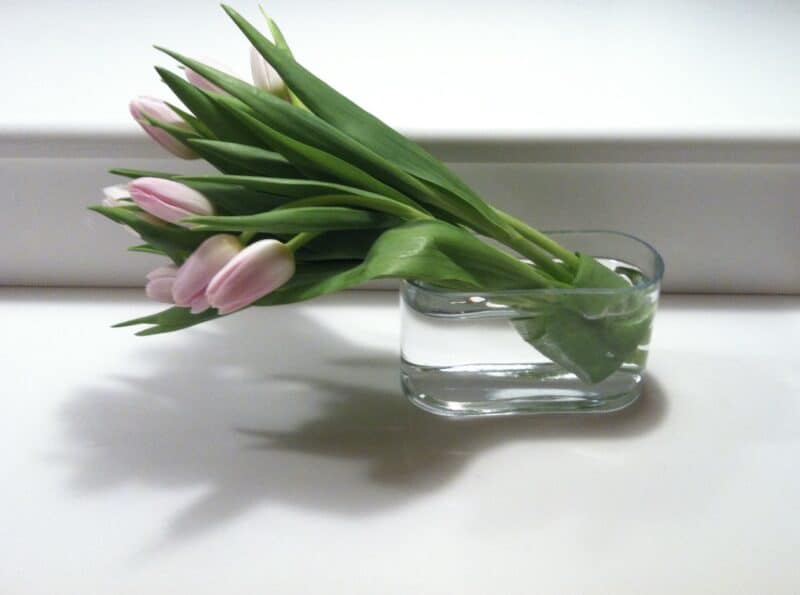 The Process
My organizing challenge is coming up soon and I'm going to share how to organize 101 to get you ready.
The process as you move through your home is going to be the same.
One by one empty drawers, cabinets, closets, bins, baskets, shelves, etc., and begin the process of separating.

Throw or Recycle
Donate
Sell

Wipe down the area.
Put things back (like items with like items) and use storage organziers where possible.
Now is the time to also re-evaluate if there is a better spot for your items. Last year when I was doing my 30 Day Organizing, I realized that I had three small drawers in my kitchen all filled with cooking tools. I also had a 36″ top drawer that was filled with towels. Since I only use one or two kitchen towels at a time, I decided I didn't need 36″ worth of them. I purged 2/3 of the towels and put them in a drawer right next to my sink (now that makes sense) and moved all of the utensils and tools to the large 36″ cabinet. Everything is together, it's logical and we all know that everything is in one drawer.
After you've finished a room. Immediately put your trash in the proper receptacle. Things you're donating either take to the car if your delivering or put by the front door if they are being picked up (schedule pick-up). Immediately list items for sale. You can read about selling on Facebook Market place HERE.
Where do you Start?
If you're joining our 30 Day Cleaning & Organizing challenge, that starts on Monday, January. 31st, we are going to start in the kitchen. The kitchen is the heart of the home for many of us. To keep spirits high and momentum going we want to declutter, clean and organize here first.
I also find it easier to declutter here because kitchen items for most there tend to be less emotional attachment. There is also so much satisfaction in having a clean organized kitchen. It does motivate me to want to get all the other rooms, just as organized.
I'm going to make everything around me beautiful – that will be my life.
– Elsie de Wolfe
The Best Storage Items
Modular drawer organizers – I use these in the kitchen, bathrooms, office and nightstands. They are so versitile and come in a variety of sizes.
Bins & Baskets – Great in family room, toy room, office, closets, shelves, and pantry
Lazy Susan – I have one in my spice cabinet, refrigerator, office and pantry
Drawer Dividers – Can be used in kitchen drawers, bedroom dresssers, and office drawers
Risers – pantry, cabinets, linen closets, under sinks storage, laundry room; just about anywhere
Hard Plastic Pantry Bins – I love these for the refrigerator and the pantry
I have bought my organizing storage from many different sources. If you want everything to match, my favorite place is the Container Store.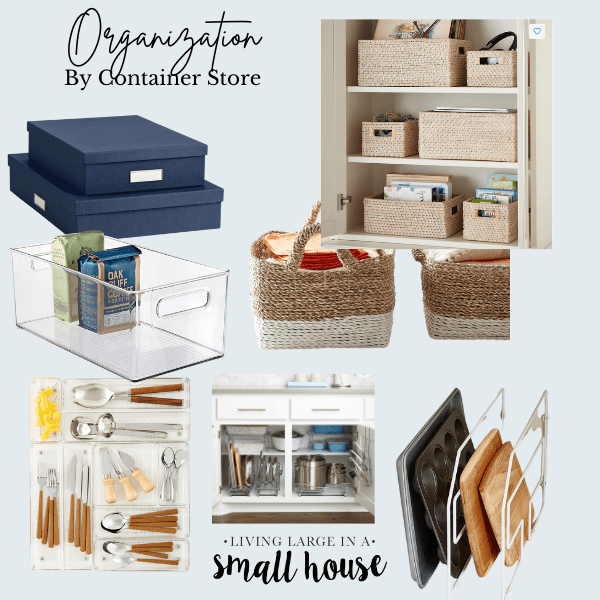 Other Sources
Creating Good Organizing Habits
Keeping your home organized is an ongoing process and it involves creating some good habits. It's the backbone of "How to Organize 101".These are the things that I (we) do every day to keep our house tidy.
Make Beds every day
Rinse out sinks after we use them & wipe up countertops
When mail comes in from the mailbox

Throw junk mail into the recycle bin or shred if it potentially has personal information
Put magazines or catalogs next to my chair in the family room so that I can go through them in my down time.
Put any bills in the weekly pay bin

We typically don't deal with anything but occasional medical bills as all of our housefhold bills are on autopay and we are paperless with all of our sources. (topic for another blog post)

Put dishes in the dishwasher
Wipe down kitchen countertops and table everynight
Sweep the floor
Put shoes away
Tidy up toys, pillows and throws at the end of the day
Clean-up while your cooking (things back in the pantry, refridgerator, spice cabinet etc)
Clean out refridgerator before you go grocery shopping
Do one load of laundry everyday. Wash, Dry, Fold and Put Away!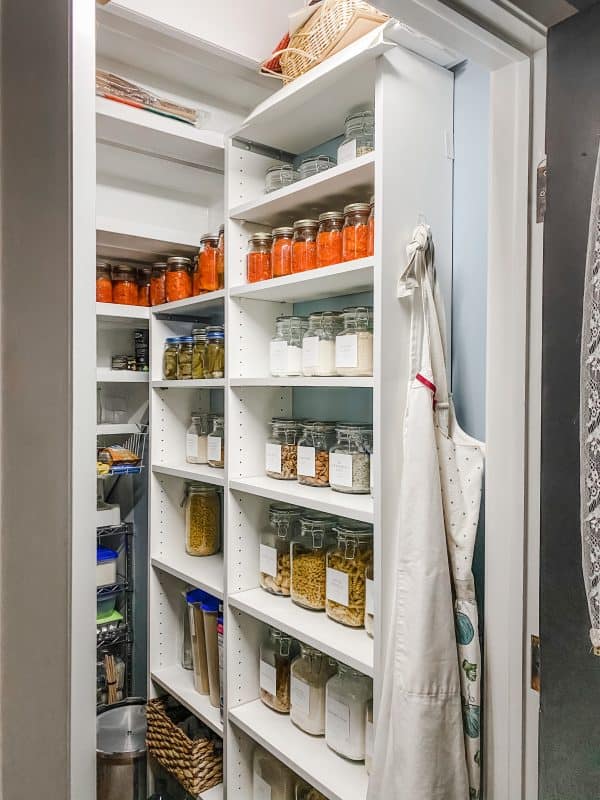 Organizing Checklist
Get access to all of my Organizing Checklists in the FREE Resource Library by becoming a friend of Living Large in A Small House.
Other Organizing Ideas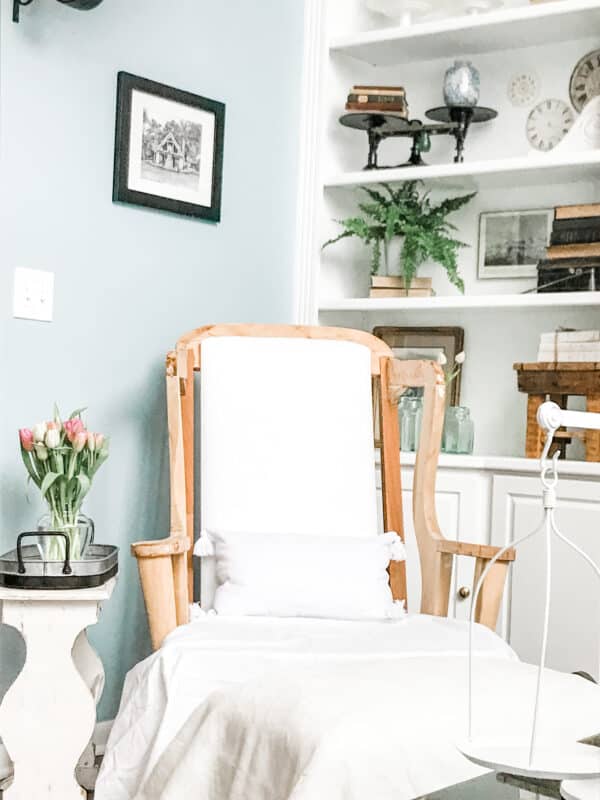 If you have items that you're having a hard time parting with, I suggest that you put them in a "Save for Later" bin. This is just a placeholder for things you are not sure about. Set a specific time on your calendar (I suggest 6 months). If you haven't used or missed this item when that time is up, it's time to part with the item.
I also think that every member of the family should have one sentimental bin. It's a place to keep things that you don't really need but they hold a special meaning to you. Once you fill up the bin, you've used your allotted space. If you find you want to add to it, you can go back and re-evaluate. You will probably find things that really don't mean as much to you anymore.
This is also a good trick for kids' toys. If toys go in a "time out" bin for 3 months and haven't been missed then it's time to send them elsewhere. Kids are actually pretty good about helping sort through toys that they can give to kids who might not have toys.
I mentioned this in my last organizing post but it's worth repeating. If you have sets of sentimental items like grandma's dishes. Choose one piece that can be useful somewhere in your home and get rid of the rest. This can apply to many things. Does someone in your house have a collection of t-shirts? Have them select 20-30 favorites and make a quilt out of them as a holiday gift.
I hope that my how-to organize 101 has got you thinking about organizing in the new year. If you want to have the support of a group, sign up today. I can't wait to get started.
Peace,
Here are some more post related to organizing
Fool-Proof Ways to Be Successful at Organizing
Are you still organizing after all these months?
30 Day Cleaning & Organizing Challenge 2021