The Ultimate Answers to "Why I Bullet Journal"
I'm a planner and absolutely love putting my plans to paper, so I will share the ultimate answers to why I bullet journal.
Being a visual person means that I function well by having my life organized with lists and daily planning.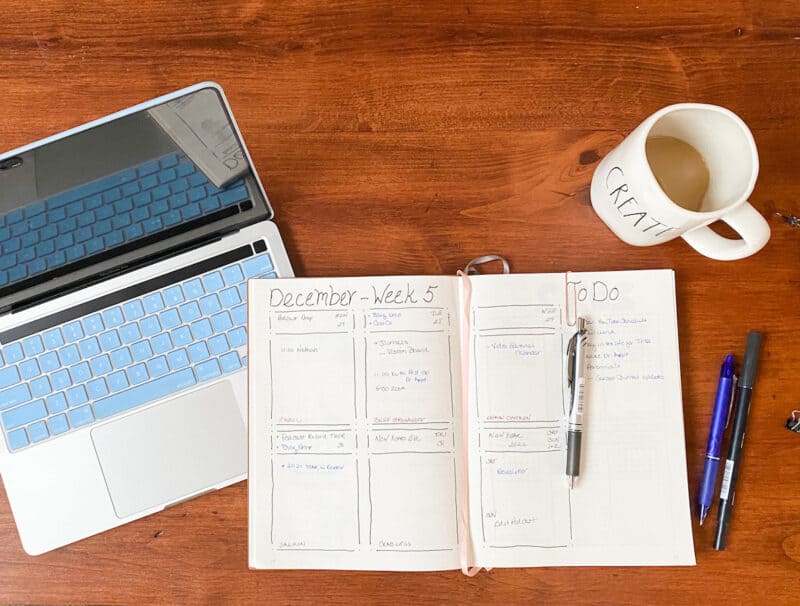 I have used every kind of planner/journal over the years. I've had a Franklin planner, Erin Condren, Happy Planner, Filofax, Day-Timer, and At-A-Glance. I've even made my own with inserts I've found on Etsy or that I've made myself.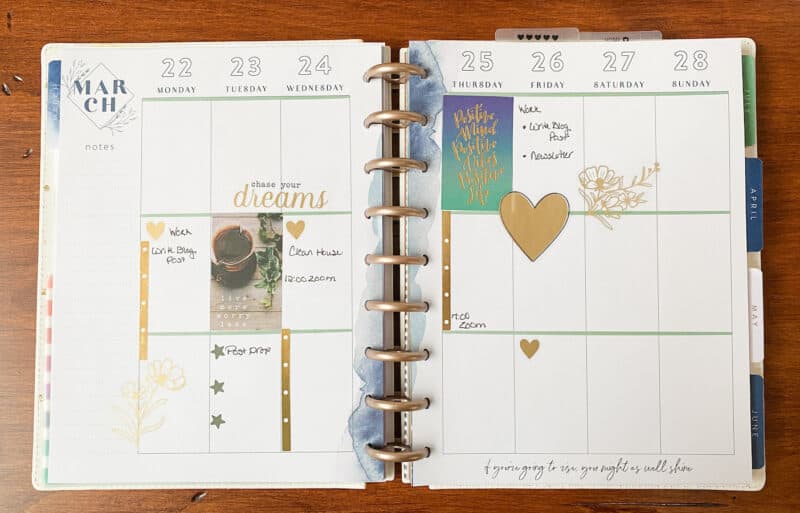 This post may contain affiliate links. That means if you click and buy, I may receive a small commission (at zero cost to you). Please see my full disclosure policy for details
I personally like a weekly vertical planner.
I occasionally like the option of a daily sheet that breaks my day up into time blocks when I have an exceptionally busy day.
Until now a disc binder system had been my preference.
The Bullet Journal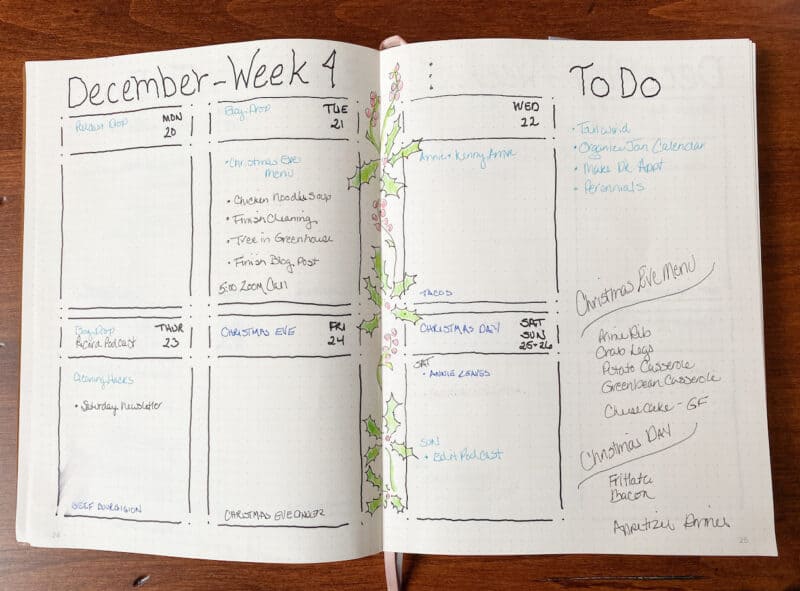 Recently I was introduced to the bullet journal by my friend Cindy at Reinvented Delaware. We both are visual people who need to see things on paper. We are list makers who enjoy physically checking things off a list. I've been using my bullet journal for 3 months and I'm looking forward to using it to organize my life in 2022.
What is a Bullet Journal
A bullet journal is blank with either dotted (my preference), plain, lined, or grid paper. The bullet journal is where you put pen to paper to help you focus and stay organized. Silk & Sonder has a great article that outlines everything that encompasses a bullet journal. I personally use the things that apply to me. What does my bullet journal look like?
Index
2022 Yearly Calendar
Blog Ideas & Podcast Ideas
Project Ideas
Monthly Spread
Weekly Spreads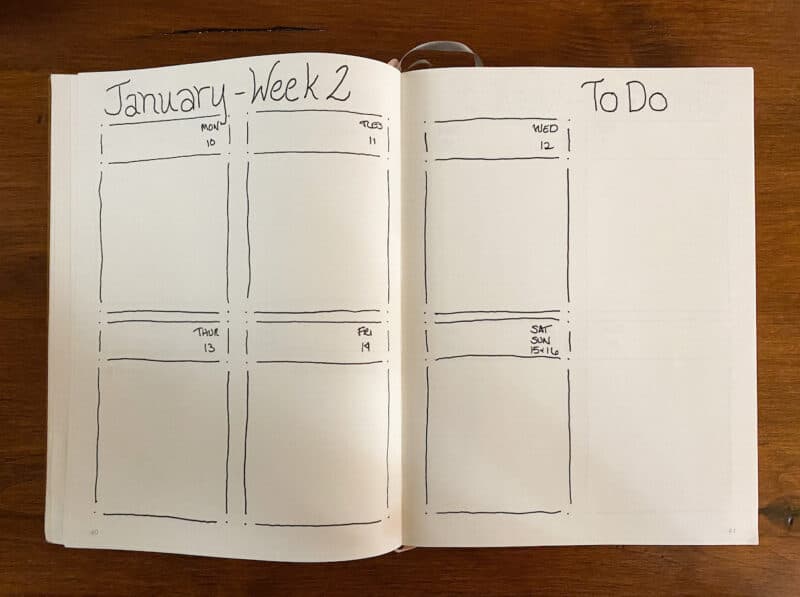 I love the flexibility that I can add pages; like a daily page, a notes page from meetings, or additional lists as needed. You would just need to add the pages to the index so that they can be easily found. The fact that I can keep everything in one place is so appealing to me.
There are two things that I keep separate and that is my gardening journal, which you can read about HERE, and my home decorating binder. I will save this for another blog post. 🙂
Being a creative person, I find the bullet journal to fulfill so many things for me. I'm able to keep all my thoughts and responsibility in one place. When I have time, I'm able to embellish the pages. It appeals to my design side and looking at a pretty page makes me happy.
Bullet Journal Weekly vs. Daily Pages
I have my weekly spread on two pages. The top section of each day is where I put my "must-do" tasks. The larger box is where I schedule my day. I also add my dinner plans to the bottom of the day's box from my meal planning. On the right, I have my To-Do list for the week. There is also room for more notes. Once I'm done with a week, I move my unfinished To-Do items over to the next week.
Recommended Bullet Journal Supplies
I love office supplies! The smell of a freshly sharpened pencil makes me swoon. So it's no surprise that finding supplies for bullet journaling is a joy for me.
I found a two-pack dotted, numbered journal pack that I'm liking very much. The pages are thick enough that my pens don't bleed through. I use three different pens. I use the fine tip of a black Tombow pen for my lines, and a Pentel .3 needle tip Energel Pen for all of my fine work. My Frixion Clicker Erasable pens are my absolute favorite pens. I've been using them for years. They are available in many colors and they are ERASABLE! Yes, erasable. I can color code with them and best of all erase.
Other Bullet Journal Ideas
While I'm new to bullet journalling, I'm not new to planners or journals. I've been journaling since I was in high school. What is so appealing to me about the bullet journal is the ability to be creative and the ability to make it work for me every single day.
Some of the things that I have been thinking about adding to my journal are:
Reading List
Daily Gratitude/Devotion
Holiday Planning
"Fill your Paper with the Breathings of Your Heart"
William Wordsworth
Using an App to Organize
There are some really fun and interesting apps that are available to organize your life. I wish that my brain worked like that but it doesn't. If I don't have things written down on paper, it's completely gone from my mind.
I have given them a try but I just can't….. However, I have friends who love their apps. I found these apps and they are supposed to be some of the best. I haven't tried any of them except for Trello.
Serene
ToDoist – There is a free version that appears to be very user friendly
Things 3 – $9.99 only available on iPhone and iWatch
Any.do – Very basic free version and also looks very user friendly
Trello – It's an excellent tool for use with a business where you need to share your work with others. It has some great tools for organizing your life. I really liked all of the features, my brain just doesn't work with this type of organizing.
Miro – It's a paid platform and I can't quite figure it out but I've seen a friend use it as a calendar with sticky notes on each day with tasks.
direct access to all of my favorite office supplies
On Amazon
Did you know that you support my little business by purchasing through my links?? The price to you is the same but I receive a small commission on ALL the purchases you make when you shop through one of my links. I appreciate you helping Living Large in A Small House to grow!
With the new year right around the corner, I look forward to the possibilities of what might come in 2022.
While we could dwell on the negative, I choose to look for the adventure that might be right around the corner.
I have big goals for myself and my little "Living Large in a Small House" Blog.
I can't wait to see what is in store for Annie and her new husband Tommy.
Where will Emma be by the end of the year?
Will "Handy" and I be able to travel again?
There is a saying "If you write it, it becomes real" so I'm writing a lot these days! Our hopes and dreams on paper are just one of the ultimate answers to why I bullet journal!
Peace,
A great way to save this article is to save it to your Pinterest boards. You can find the pin button in the top left corner of the photo below. Also, don't forget to follow me on Pinterest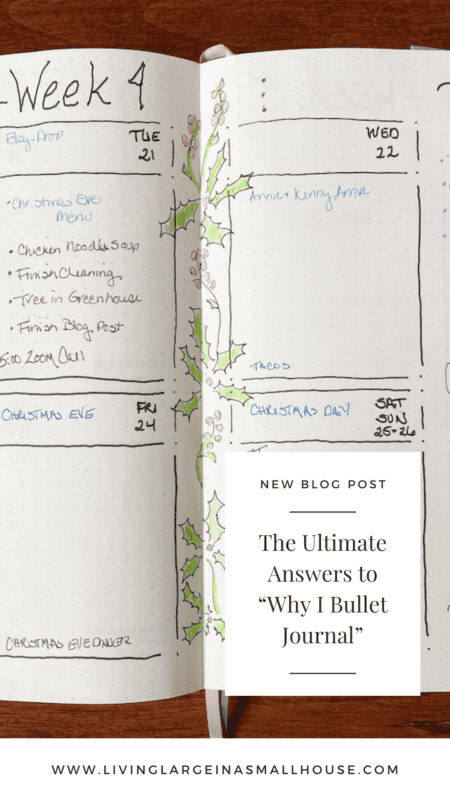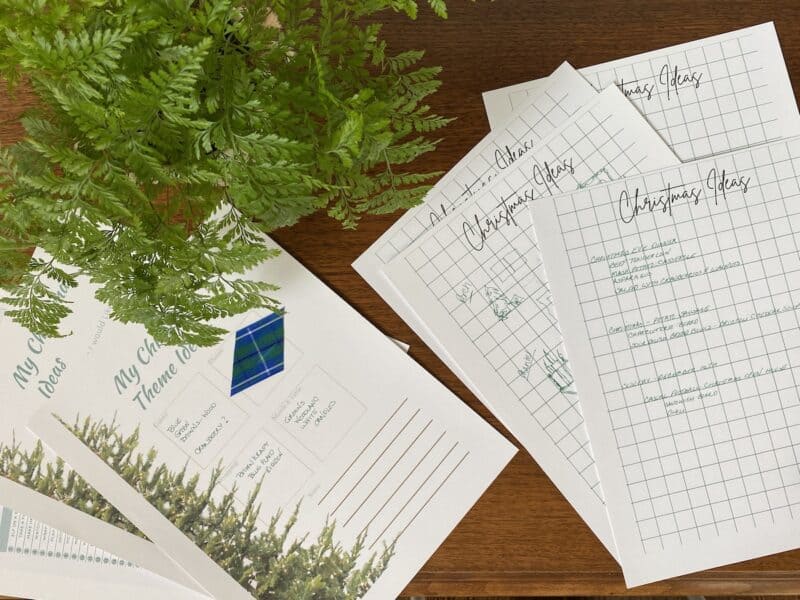 Get Access to my free printables
When you join my newsletter