Hidden Storage in Your Home
Are you looking to find some hidden storage in your home? I've already shared some places where we've captured square footage in our home. But I haven't shared it all.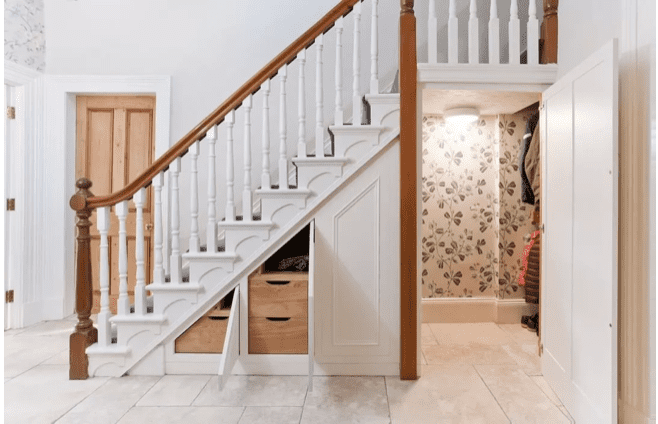 Space Under the Stairs
You all know about my pantry that is under my stairs. While that was the best use of that extra space for our family there are plenty of other ideas for using this hidden storage space. You can read about our pantry HERE.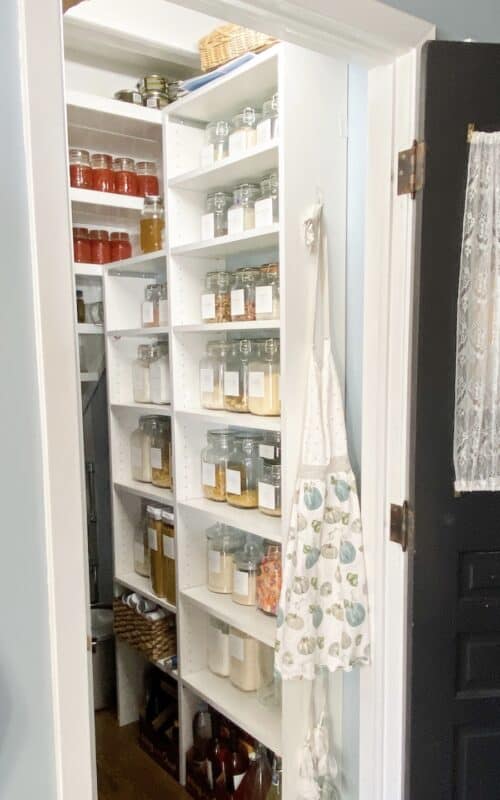 Here are some ideas that I've seen for using the under the stairs space: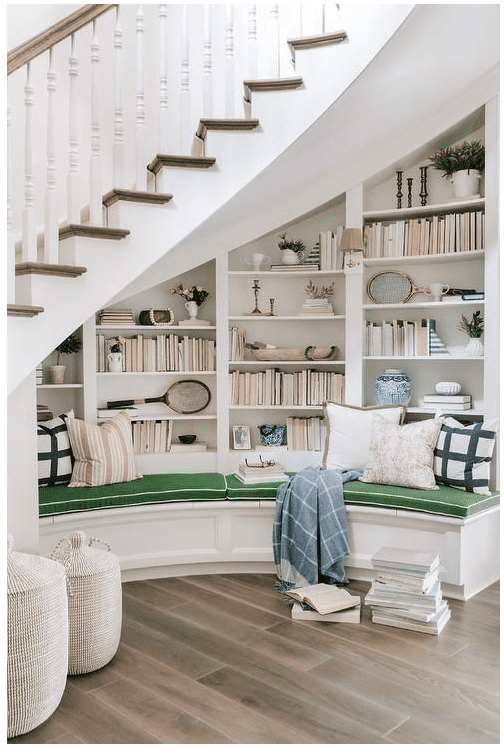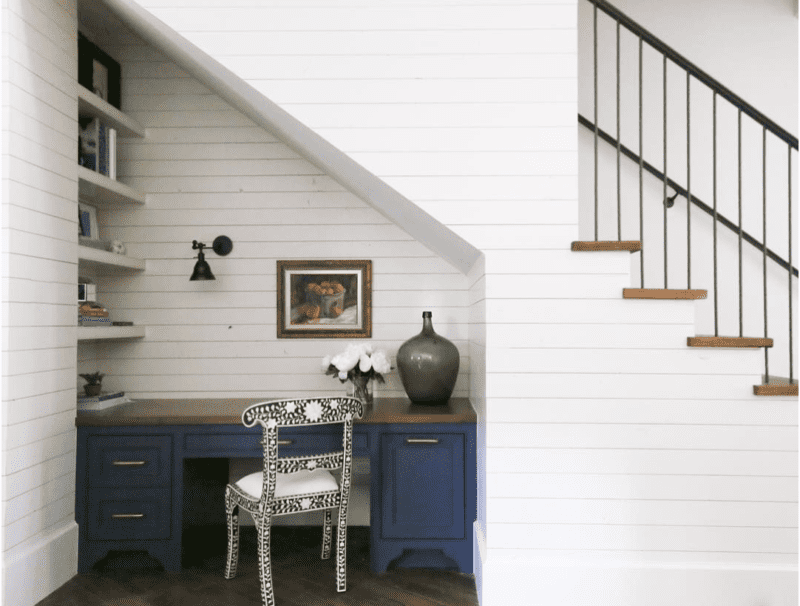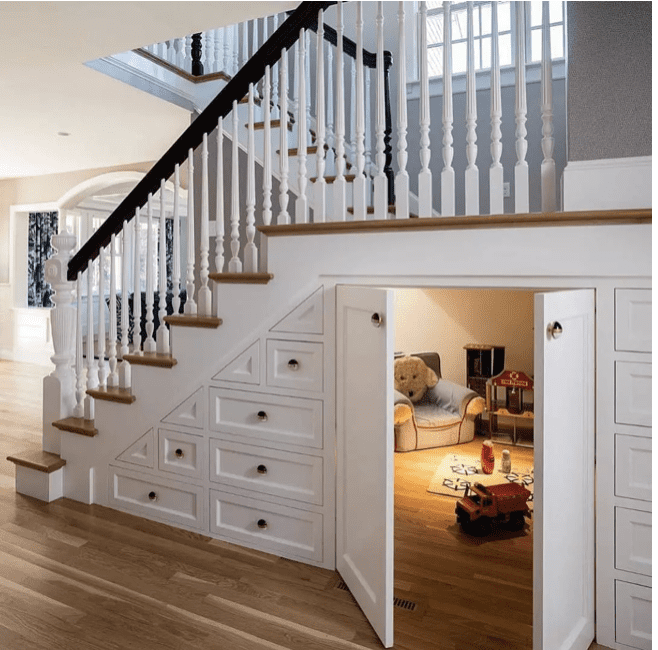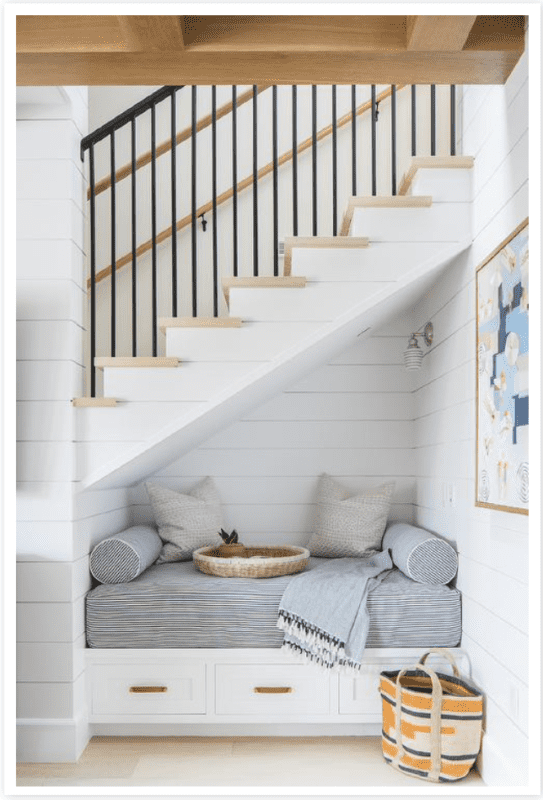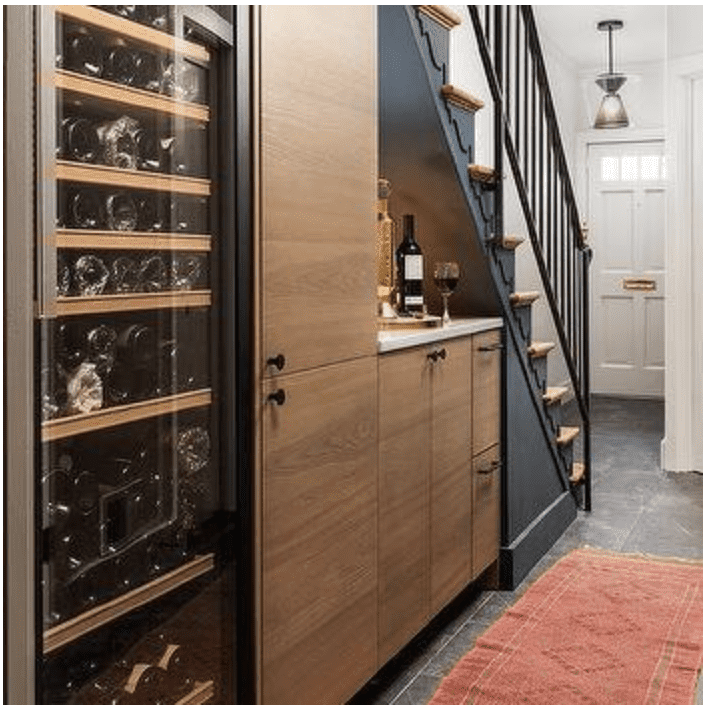 Pull out Drawers or Doors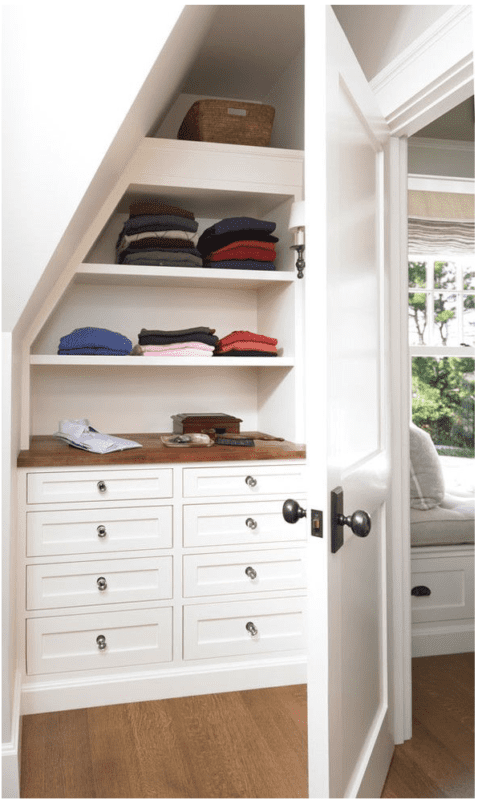 Honestly, the possibilities are endless. Sandwiched on either side of our pantry is a built-in bookshelf unit in our den/office/guest room and a built-in cabinet hutch in our kitchen. More hidden storage opportunities.
Built-In Dresser
We took some completely unused space in the eaves of our roof and made a built-in dresser in our main bedroom. You can read more about it HERE.
You can also build niches between the joints in the walls for storage in a room. We have a wall of niches in our shower in one of our bathrooms.
I Live in A Very Small House, but my Windows look out on A Very Big World
-Confusius
We used a space that is pretty unique. It is the space underneath our kitchen cabinets. It's the perfect size for baking items that I don't use very much. There is a little handle and it easily rolls out when I need a cookie sheet or oversized baking pan. No one thinks about this gem of hidden storage space.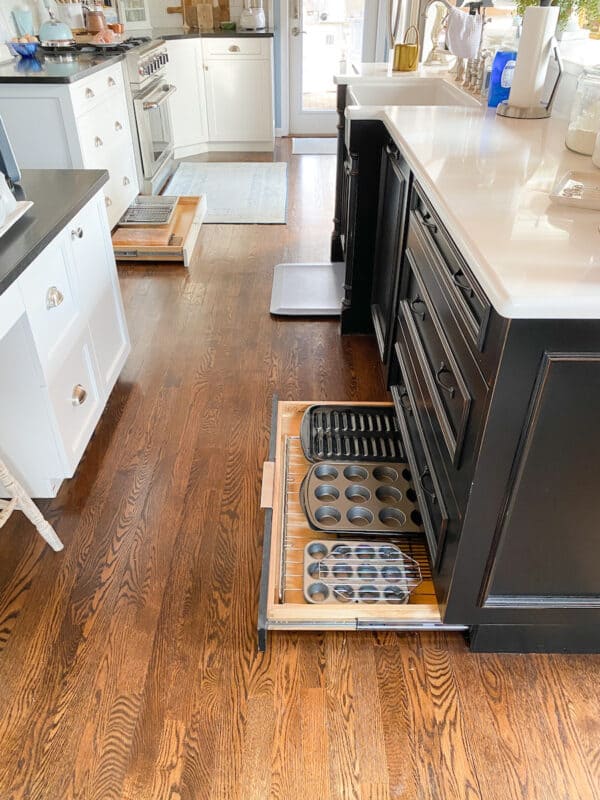 Another way that we hide things in our small house is to always buy furniture with the potential for storage. End tables and coffee tables all were bought with storage when our kids were younger and space/storage was pushed to its limit. I've also bought dressers for sofa tables and decorative pieces so that I can use the drawers for storage. You can buy benches with storage, headboards with storage. All of our kid's beds were lovingly handcrafted by "Handy" and they all had storage build-in underneath.
In one of my blog posts, I talk about the hardest part of living in a small house. You can read about it HERE
direct access my amazon store
On Amazon
Did you know that you support my little business by purchasing through my links?? The price to you is the same but I receive a small commission on ALL the purchases you make when you shop through one of my links. I appreciate you helping Living Large in A Small House to grow!
The key to maximizing space is to be creative and always look for hidden storage in your home.
Peace,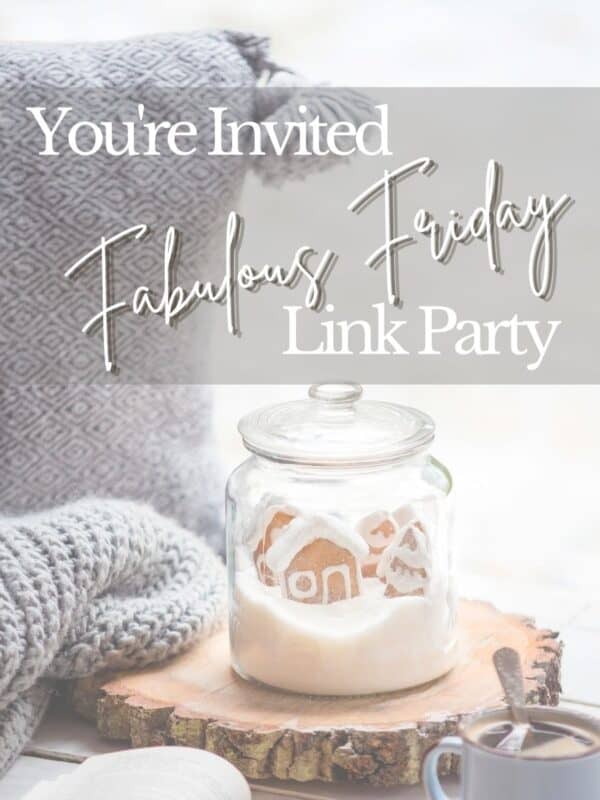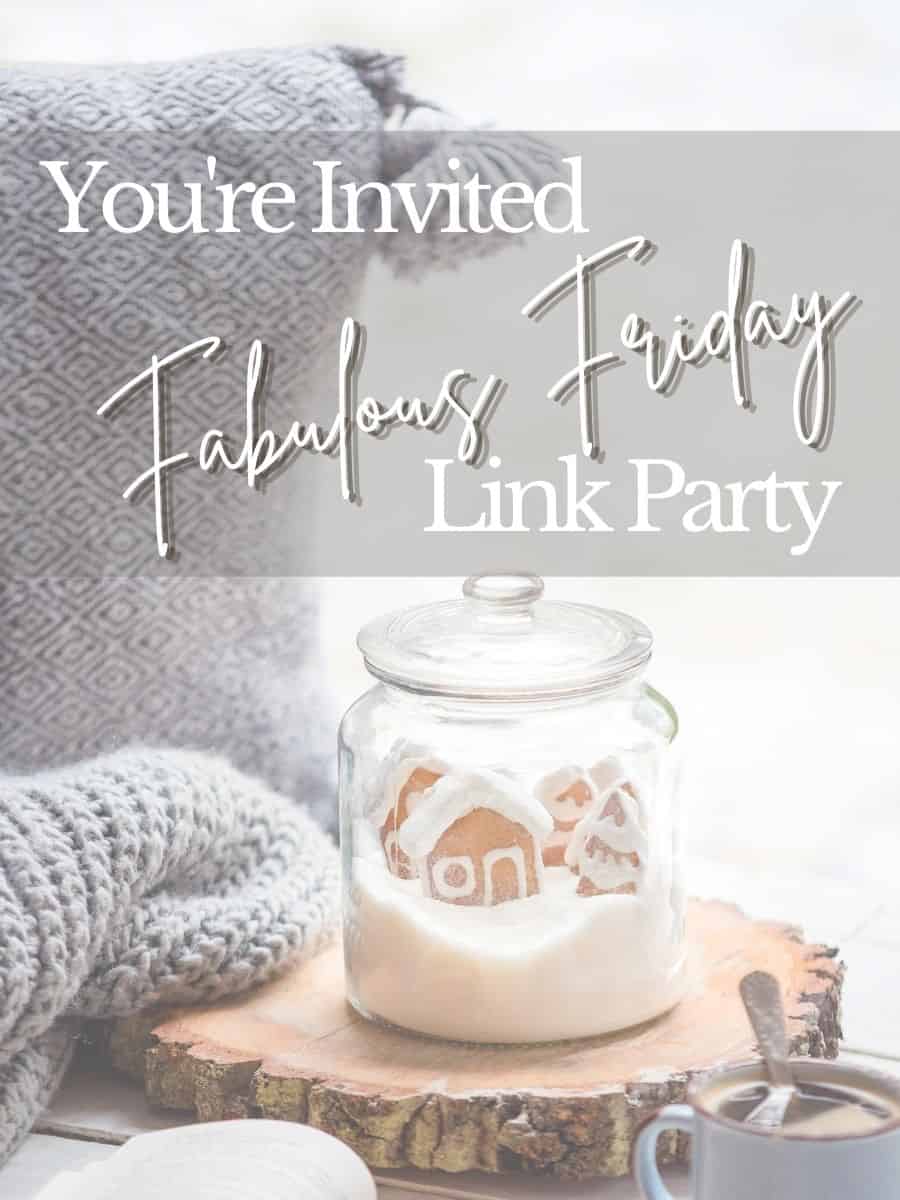 Fabulous Friday Link Party
If you're a blogger or just looking for lots of inspiration, visit the blog on Fridays for our Fabulous Friday Link Party. I along with Diane from South House Design, Renae from Peacock Ridge Farm and Michele from Vintage Home Designs are hosting this fun event. It' starts on Fridays at 8:00 am EST and ends on Mondays at 12 noon.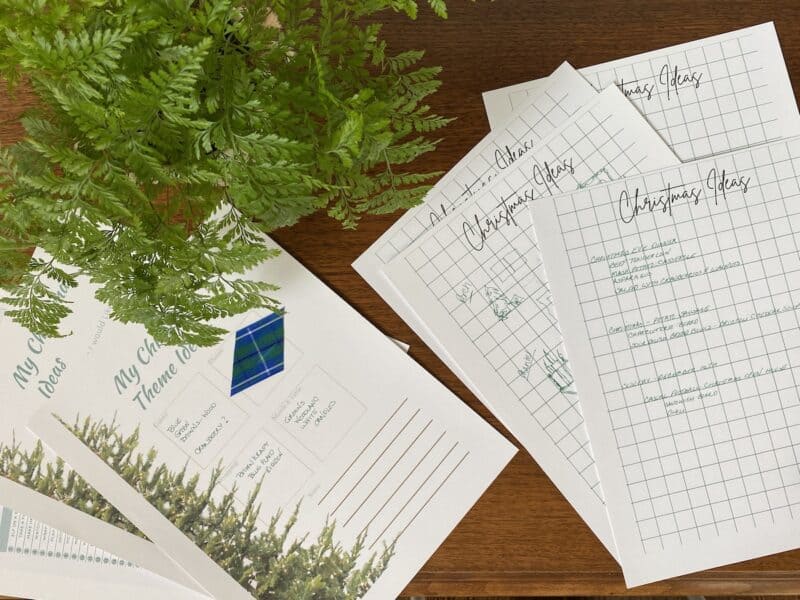 get access to all my printables
When you join my newsletter