What Annuals Bloom All Summer?
Are you wondering what annuals bloom all summer? With proper care, the answer would be most annuals bloom all summer.
Being a gardener with large perennial gardens, you would think that I wouldn't need too many annuals. Well, you would be wrong, and here is why……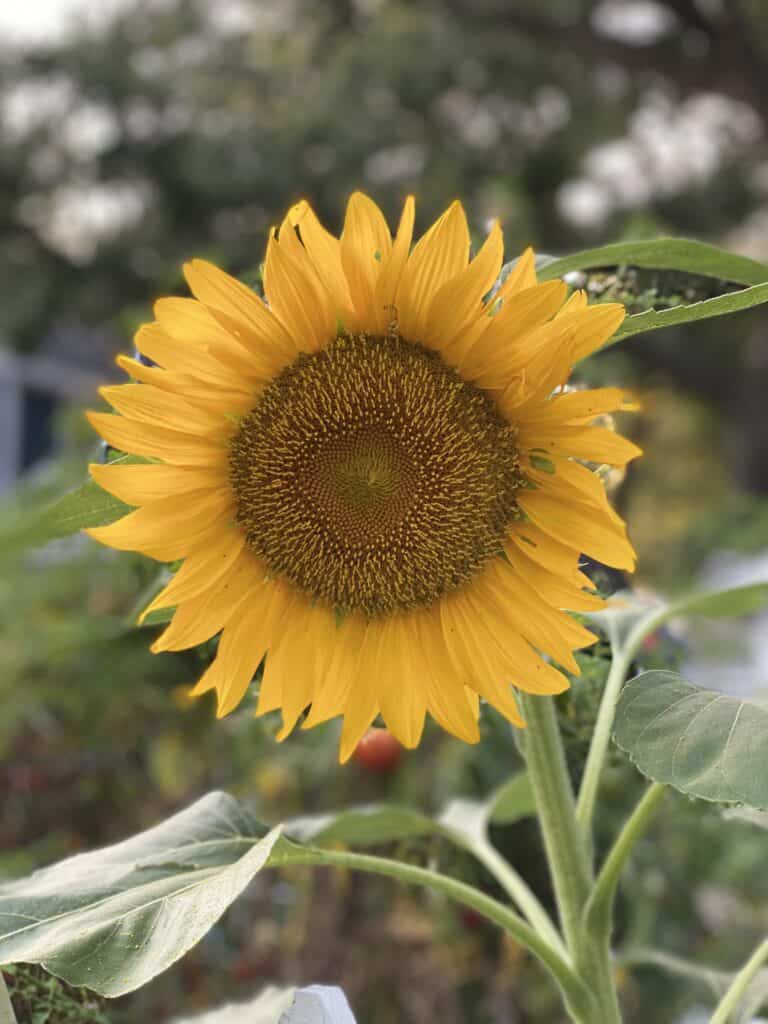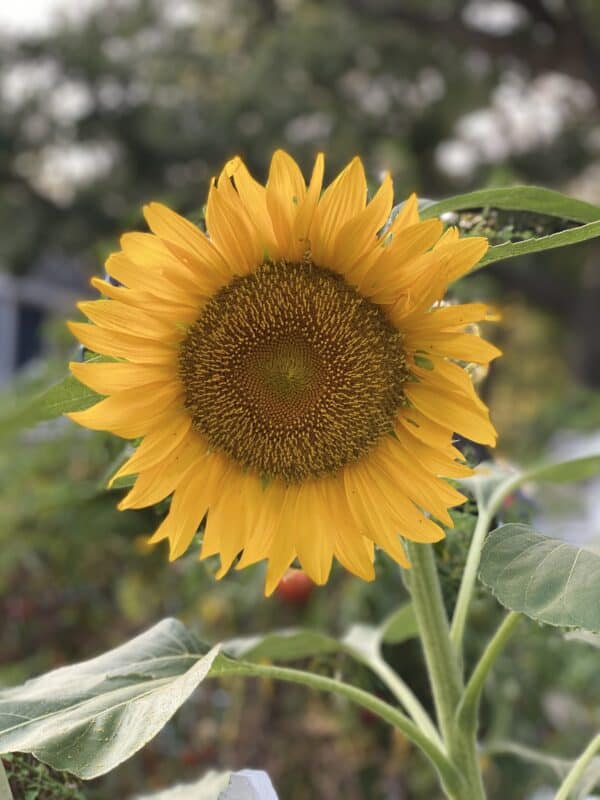 On my blog Living Large in A Small House, I may sometimes use affiliate links, which means a small commission is earned if you make a purchase via the link. The price will be the same whether you use the affiliate link or go directly to the vendor's website using a non-affiliate link. You can find my full Disclosure Policy HERE
Color all Summer
Because annuals bloom all summer long, they give my perennials which ebb and flow in when they bloom and how often they bloom, the consistency of season-long color.
I also fill my pots, hanging baskets, and window boxes with annuals. Because I love to garden, I have a pretty hefty budget for my yearly annuals.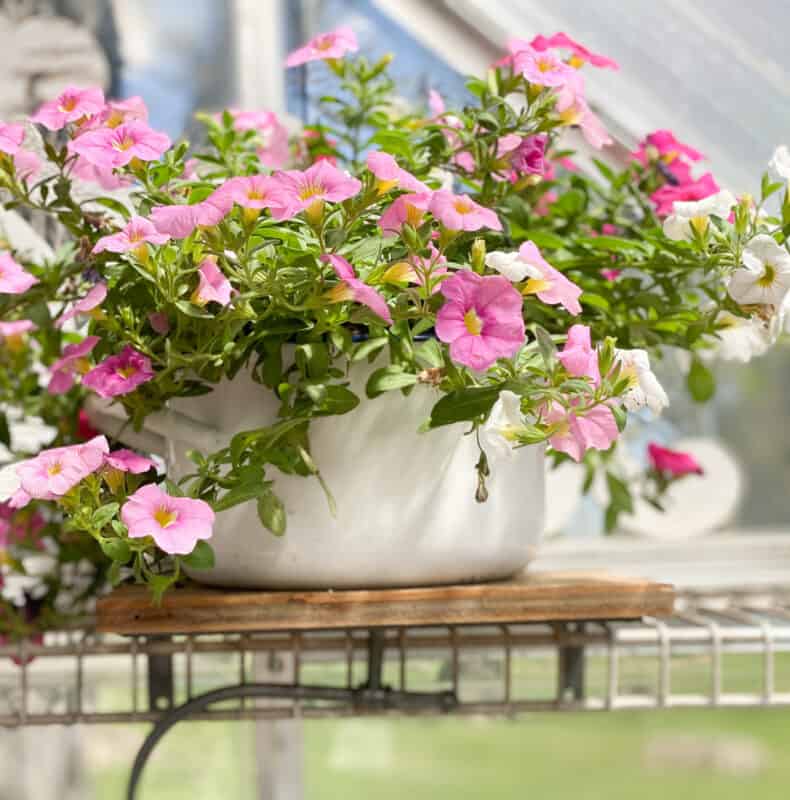 To Plant
To Plant A Garden Is To Believe In Tomorrow
-Audrey Hepburn
What Annuals Bloom in the Sun?
These are my favorites for the sun. The symbols I will put after each one pertains to the application (P)-Pots, (W)-Windowboxes, (H)-Hanging Baskets, (G)-Fill in my Gardens, (V)-Vegetable Garden
Marigolds (V) – I love to plant marigolds in my vegetable garden. There is a host of reasons that they are beneficial to your vegetable garden and bonus… they are edible.
Petunias (Supertunia) (P) (W) (H) (G) – I prefer the wave of spreading petunias as they don't need to be deadheaded and they fill in beautifully in a garden or trail beautifully over pots, window boxes, baskets or walls.
Geraniums (P)
Cosmos (G) – I plant these in the back of my perennial garden. They grow tall and flower all summer long. They are a beautiful flowy backdrop of color.
Lisianthus (G)(P) – These are a beautiful fill-in for the perennial garden and also can be grown in pots.
Cleome or Spider Flowers (G)(P) – I love these unusual flowers. They can be spectacular in the garden but also a thriller for your pots.
Gomphrena Globosa 'Ping-Pong Lavender' (P)(G)- This beauty is a stand-alone plant that can fill a pot or even be planted in the garden.
Strawflowers (P) – I absolutely love strawflowers in my pots. They are so interesting and unusual.
Angelonia (P)(W)(G)
Lantana (P)(W)
Lobelia (P)(W) – I use lobelia for spots where I want a touch of blue
Osteospermum (P)(W)(H)-These beauties are like daisies in a variety of colors. Love Them!
What Annuals Bloom in Shade?
These are my favorites for shade. The symbols I will put after each one pertains to the application (P)-Pots, (W)-Windowboxes, (H)-Hanging Baskets, (G)-Fill in my Gardens
Double Impatiens (P)(W)(H)(G)-This is my all-time favorite shade annual. Unlike a typical impatient, this has a rose-like bloom that is the prettiest flower that can handle shade.
Impatiens (P)(W)(H)(G) – This power flower is perfect for shade where you want some color. In my area, they are cheaper than double impatiens so I use them more liberally in shady areas.
Begonia (P)(W)(H)
Super Wave Bouquet Wishbone Flowers (P)(W)(H) – These delicate beauties are great for the shade.
Fushia (P)(W)(H)
Bacopa (P)(W)(H) – These come in white, pink, and lavender colors.
Diamond Frost Euphorbia (P)(W)(H) – These wispy white plants make a statement
Hippo Rose Polka Dot Plant (P)(W)(G) – Fill your shade garden in with mounds of color with these
Sweet Alyssum (P)(W)(H)(G) – I use this beautiful plant as a filler in both sun and shade in my garden
Begonia (P)(W)(H)(G)
Vines and other Foliage
Here are the vines and greens that can be used to fill in pots, hanging baskets, and window boxes. I have luck with them in both shade and sun
Sweet Potato Vine
Optic Grass
Asparagus Fern
Vinca Vine
Silver Falls
Coleus (Does really well in the shade)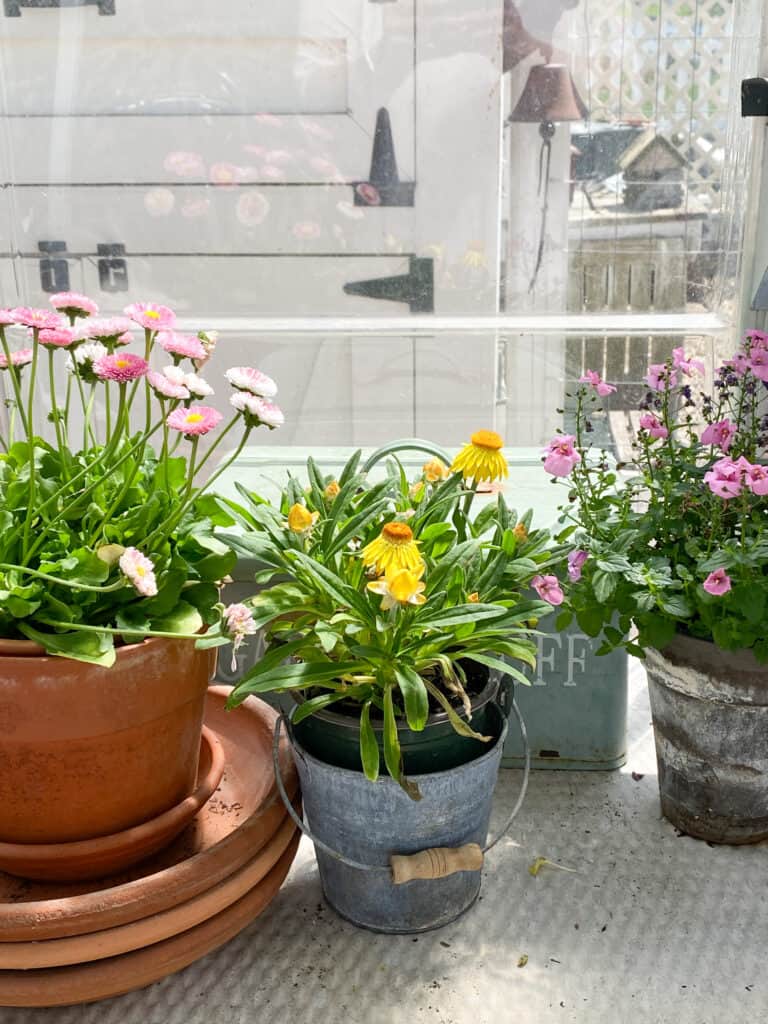 How to Care for your Annuals
Regular Watering and Proper Drainage
Good Soil – I use Miracle Grow Moisture Control for my pots, windowboxes, and hanging baskets.
Nutrition – Osmocote has been my favorite product for fertilizing my flowers. I typically use it in pots where I'm using some older soil or in my actual gardens. You don't need it if you are using Miracle Grow Soil but you could give everything a little shake of it in mid-summer.
What I'm Planting in my Cutting Garden
A cutting garden is a beautiful way to have fresh stems to take indoors without taking away from the beauty of the rest of your gardens. I have plans for a cutting garden this year. You can read about that HERE.
This is what I'm planting in my cut garden.
Dahlias
Sweet Pea
Sunflowers
Zinnias
Snapdragons

More Gardening Posts
How to Stop Deer from Eating Your Garden
5 Tips for Growing a Successful Vegetable Garden
What is the Day we Can Start Planting our Gardens
Why I Have a Gardening Journal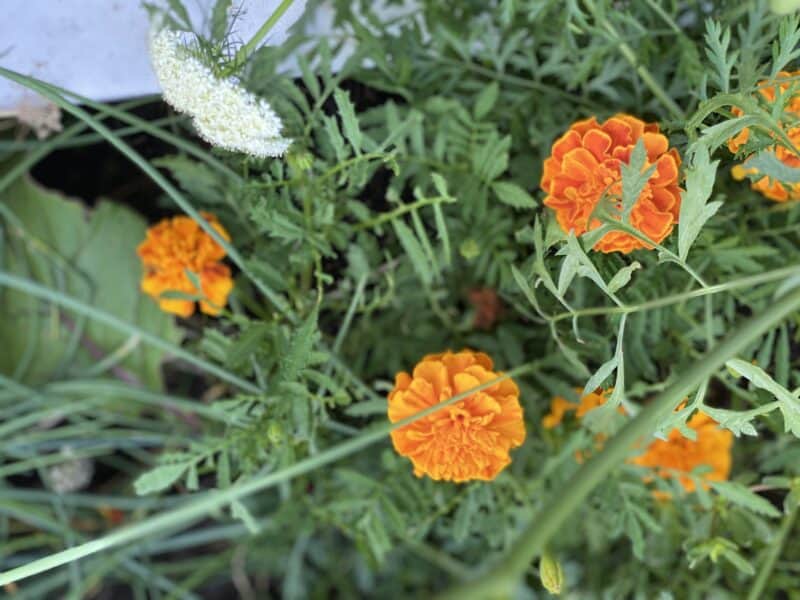 All of these annuals are what I use to ensure that my garden has color blooming all summer long.
Peace,
PS You don't want to miss my conversation with Master Gardener Stacy Ling on Living Large Podcast