Super Simple Peach Syrup Recipe
Simple Peach Syrup Recipe!
That's right, this is simply a simple peach syrup recipe. Its velvety texture is lovely over fruit, angel food cake, or vanilla ice cream.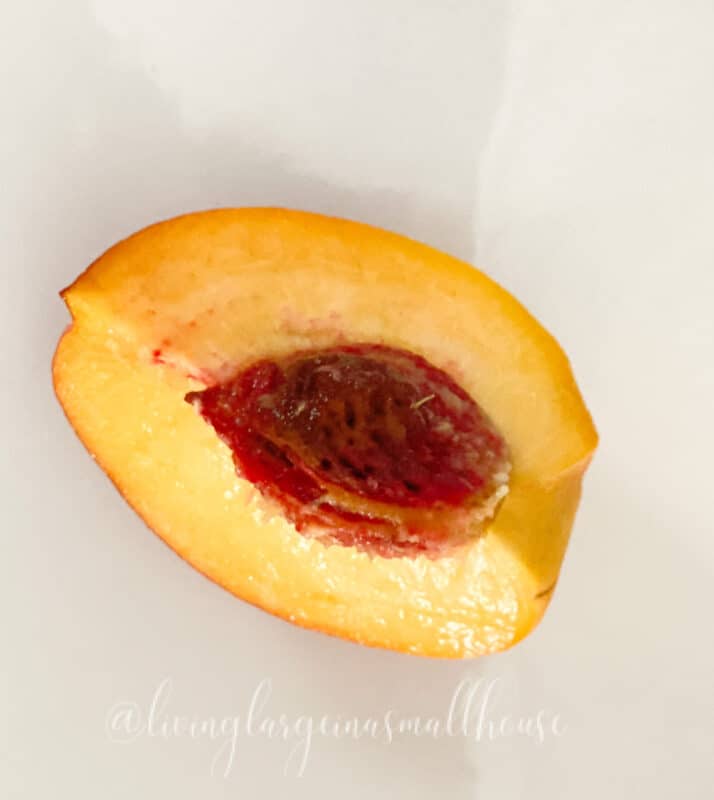 On my blog Living Large in A Small House, I may sometimes use affiliate links, which means a small commission is earned if you make a purchase via the link. The price will be the same whether you use the affiliate link or go directly to the vendor's website using a non-affiliate link. You can find my full Disclosure Policy HERE
Actually this would be great over many kinds of sweet treats.
It would also be an awesome accompaniment to a spice-rubbed pork recipe or grilled chicken pieces.
The sweet and the savory play so well together!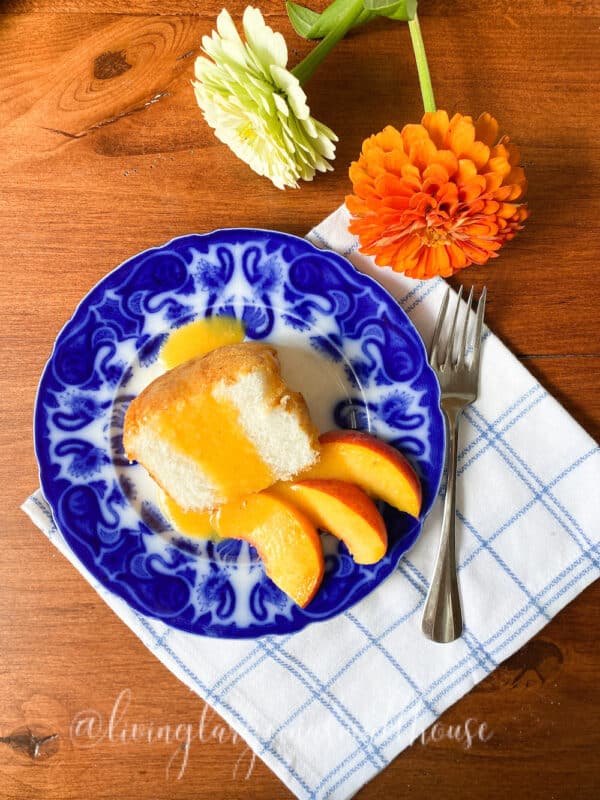 Georgia Peaches
When you are in Georgia in July, (right in the middle of the peach season) you have to bring home peaches. The same place I got them last year was double the price. I need to find a new place to buy them 🙂 Next time I'm thinking the grocery stores or the farmer's market would be a better option than a roadside stand.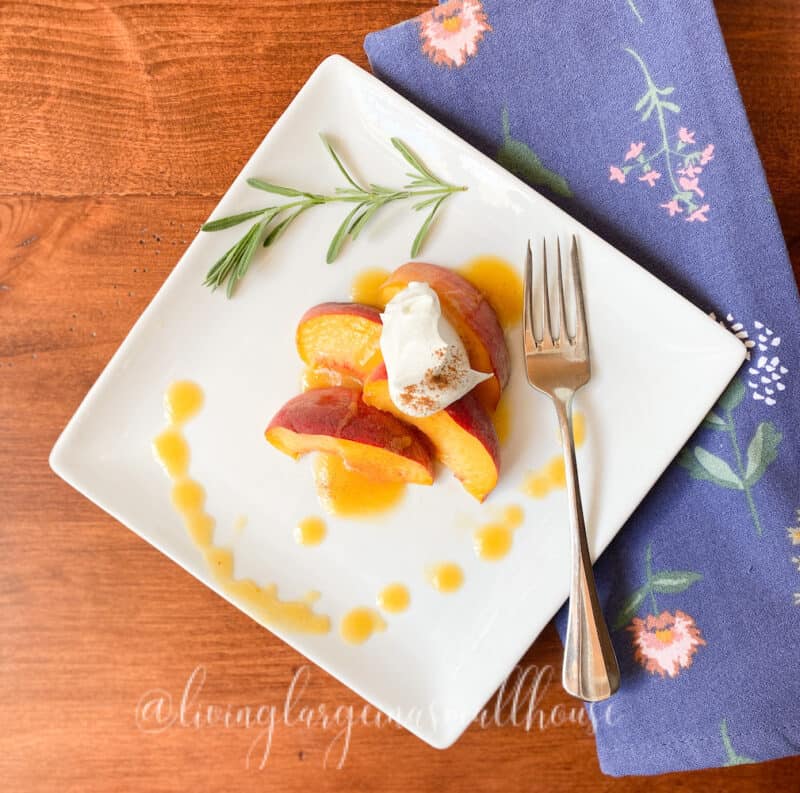 Last year, I made a peach crumble that was delicious. You can find the recipe HERE.
"A Georgia peach, a real Georgia peach, a backyard great-grandmother's orchard peach, is as thickly furred as a sweater, and so fluent and sweet that once you bite through the flannel, it brings tears to your eyes."
-Melissa Fay Greene
Creating an Easy Fresh Peach Sauce Recipe
Because I was sick all week, when I was able to cook I had some very ripe peaches on my hands. This recipe was a great way to use the peaches and create something that pared well with both dinner and dessert.
While pondering what I could make with these peaches, I took a bite out of one of these juicy peaches. It really is so different from the hard peaches we usually find in Illinois.
Here is the super easy recipe that I created. It makes the best fresh fruit sauce with very simple ingredients.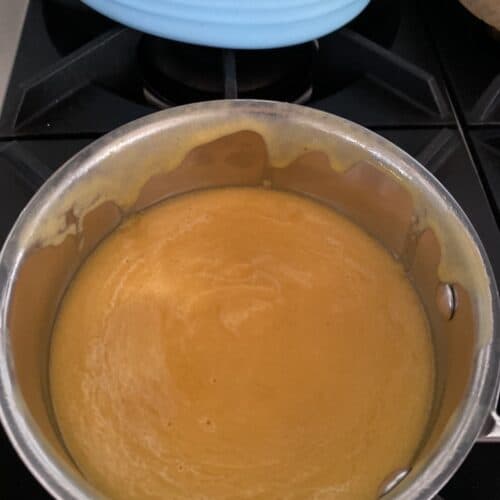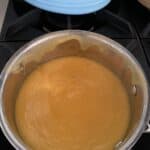 Print Recipe
Yum
Simple Peach Syrup Recipe
Ingredients
Sauce Ingredients
2

peaches, pitted and cut into quarters

1/2

cup

100% orange juice

2

tsp

sugar

I used truvia

dash of cinnamon
Instructions
Slice the peaches into quarters with a paring knife, discard the pit.

Put the sliced peaches into a food process or blender and process on high for about 2 minutes, scraping down with spatula as needed. Should be a liquid consistency.

Add the 1/2 cup orange juice to the liquid and process for a few more seconds.

Strain the peach mixture over a small saucepan with a fine strainer, using your spatula to help the juice move through the strainer. You should only be left with the skin of the peach.

Heat the peach sauce on medium-low heat. Add the sugar and cinnamon. Just went it's starting to bubble take it off the stove.

You can serve this over fruit, sponge cake, ice cream or what ever sounds yummy to you. This sauce can be used warm, room temperature or even cold.

Save left over in airtight container in refrigerator. Use within 2-3 days.
Notes
I just used a dash of cinnamon because I'm not a big fan, however I will admit it does add something special. You could also add nutmeg in addition or instead of the cinnamon.
I used Truvia instead of sugar to reduce the calories.
Yum

Favorite Summer Kitchen Finds
Tonight for Dinner
We are making a rubbed pork roast for dinner and I'm making a peach salsa with that. I will share that recipe soon.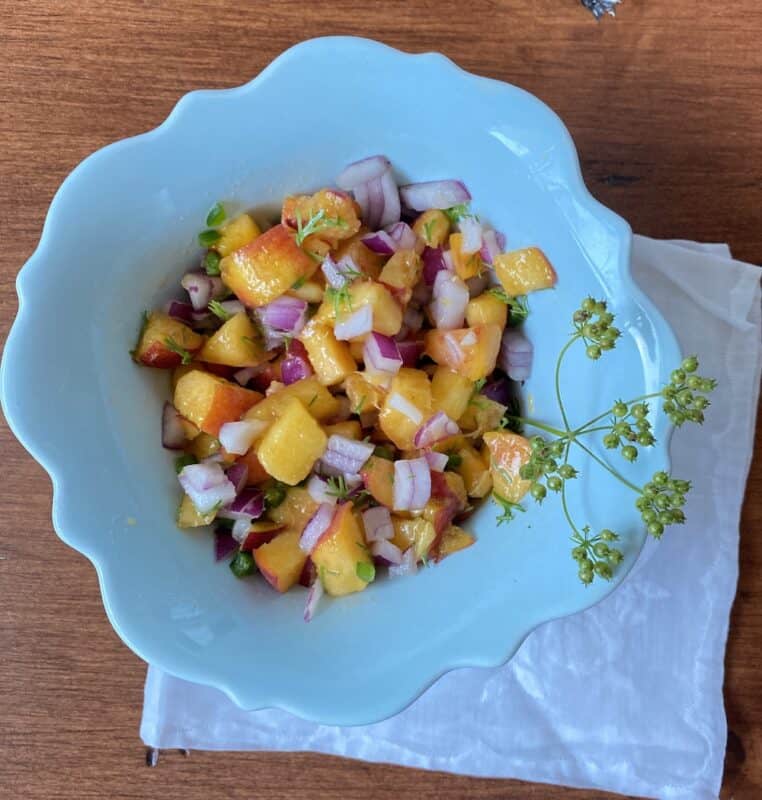 Tomorrow for Breakfast
Tomorrow for breakfast, I'm going to stir some of the peach sauce into my plain yogurt and add some berries! Yum!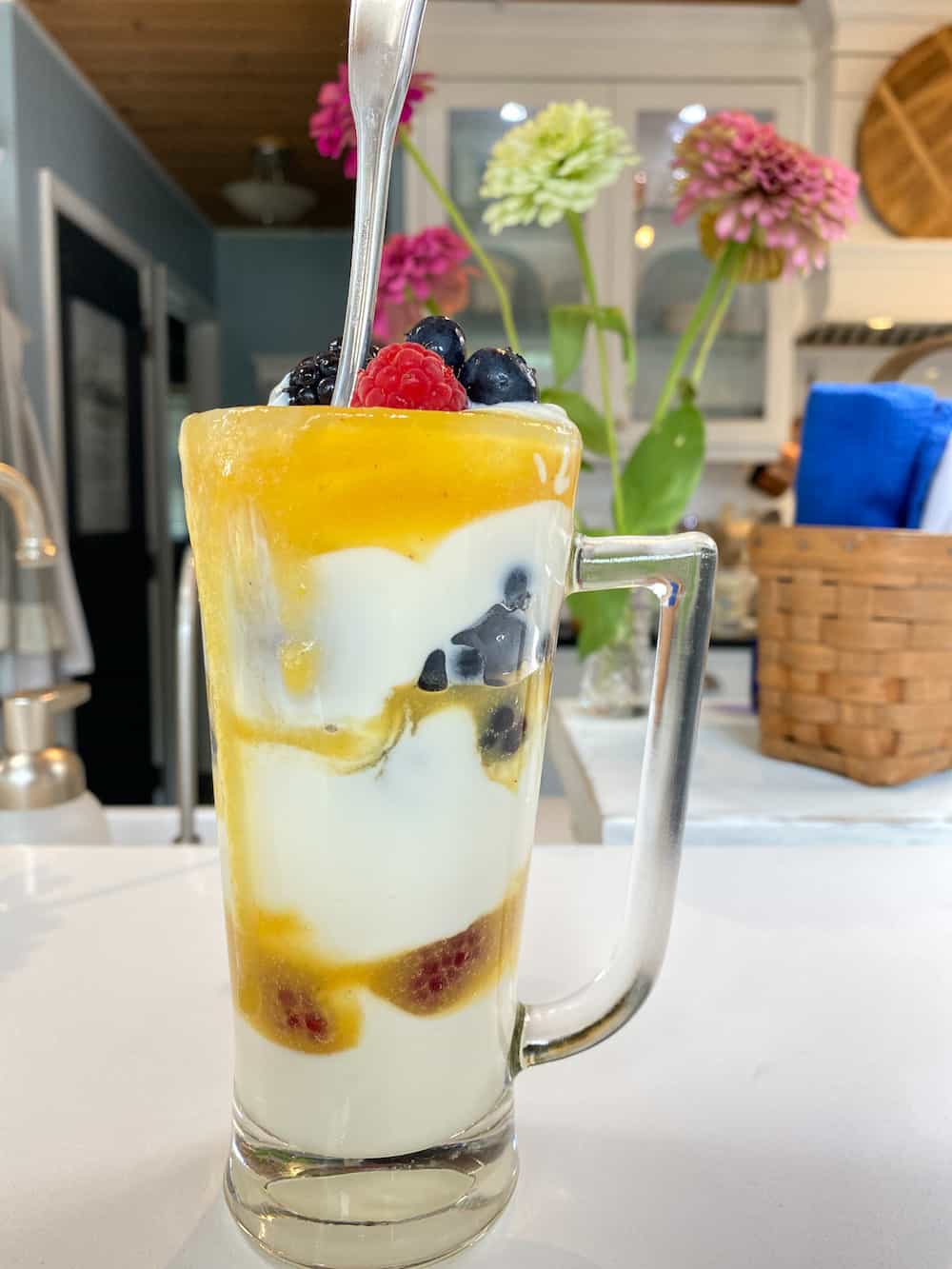 If you have very ripe peaches try using them to make this simple peach syrup recipe. My parfait this morning was delicious! Have a great week!
Peace,

A great way to save this article is to save it to your Pinterest boards. You can find the pin button in the top left corner of the photo below. Also, don't forget to follow me on Pinterest