How to Makeover a Goodwill Lamp for Living Room Decor

At the beginning of April, I went on a little girl's weekend getaway with some of my blogging friends.
We laughed till we cried, we ate great food, we learned from each other and we went shopping.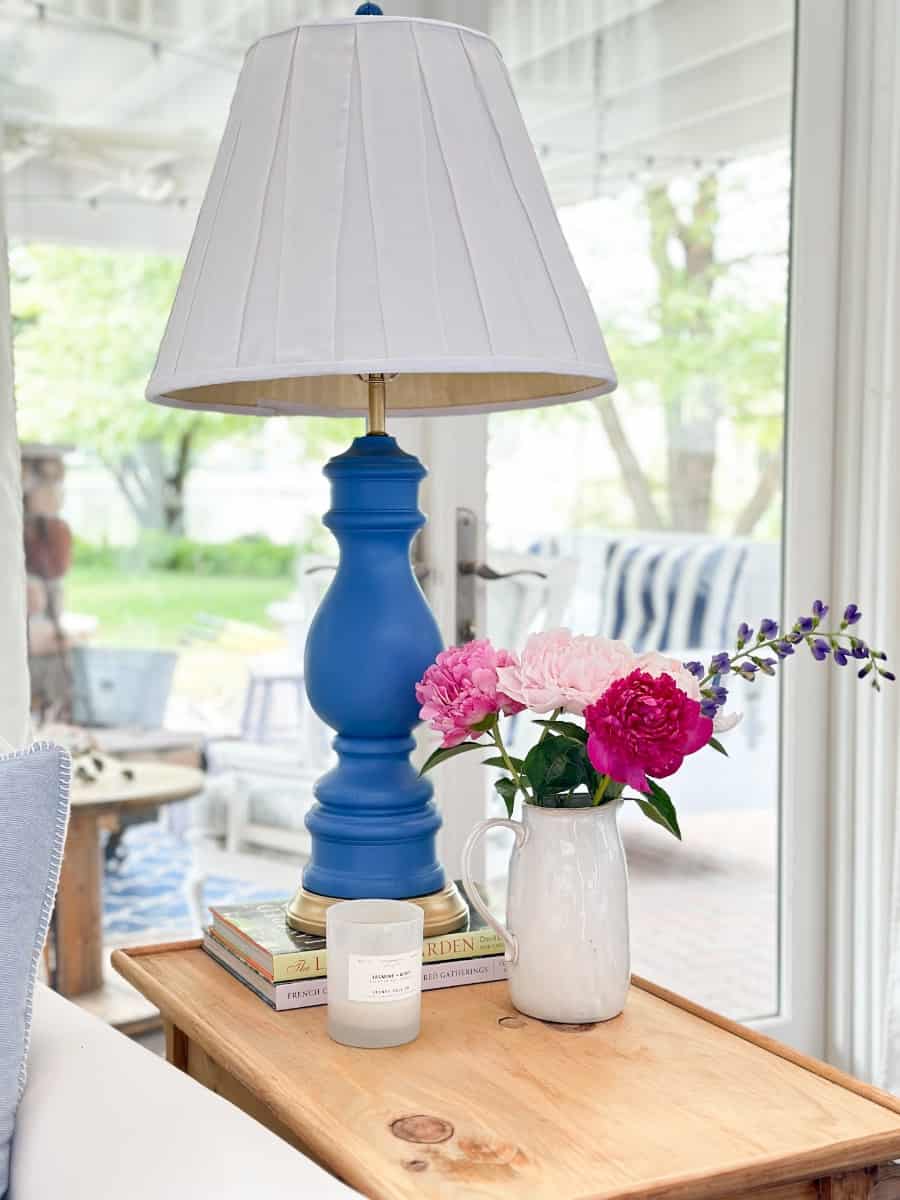 On my blog Living Large in A Small House, I may sometimes use affiliate links, which means a small commission is earned if you make a purchase via the link. The price will be the same whether you use the affiliate link or go directly to the vendor's website using a non-affiliate link. You can find my full Disclosure Policy HERE
Nell Hill's
If you like beautiful interior spaces or if you're looking to change the look of your home; look no further than Nell Hill's in Kansas City for inspiration. A new look for my living room and primary bedroom has been on my to-do list since January 1st.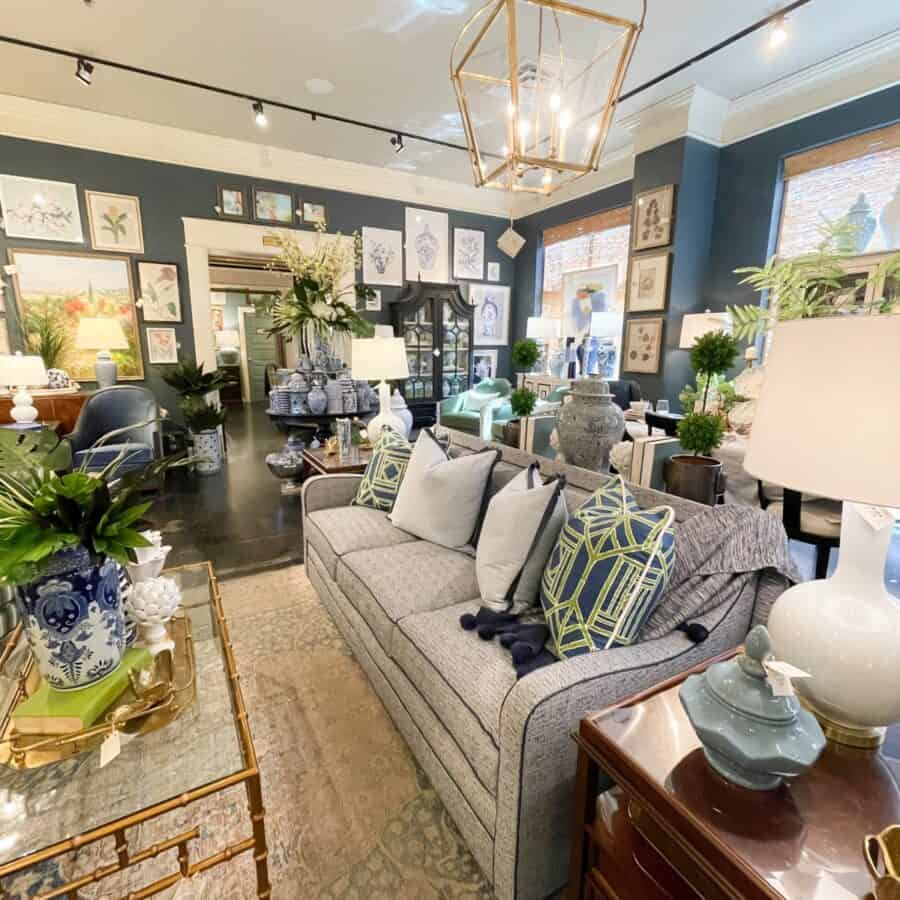 I fell in love with the lamps, the bedding, and the fabrics in this amazing store. The beds all were dressed in the most amazing duvets and pillow shams. The side table next to it housed gorgeous lamps. Every space was lovelier than the one before, or maybe not. I can't remember because every place I looked had something that I wanted for my own home. I wanted to stay there forever!!
And if you like blue and white like I do!!!! Hold on to your hats.
Nell Hill's has everything you need to transform your space but at a price. What I came home with was a really yummy candle (at a rather reasonable price), a white ceramic artichoke piece for my living room, a sweet ceramic bowl, and a glass cloche for my candle. I think my bill was under $100.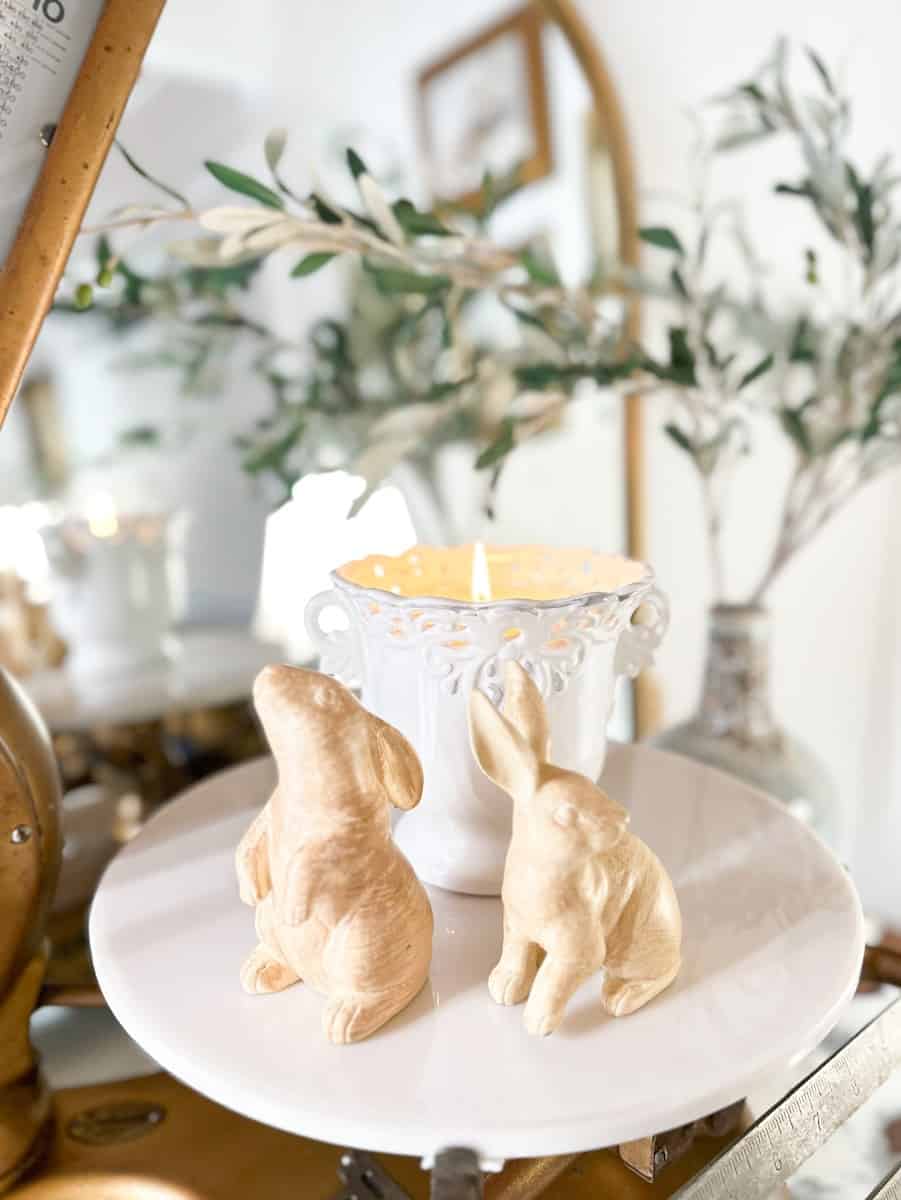 Thrift Store Lamp Makeover
When I got home from my trip, I decided that there were a few things that I wanted to do from the great ideas I had gotten from Nell Hill's. The first thing was to find an old lamp and create a thrifted lamp makeover.
There are several places that I can go to find a great lamp for this project. I have several Goodwill Stores, a local thrift store, garage sales, and a plethora of flea markets. The thrill of the hunt is something I enjoy and I was willing to wait until I found the perfect lamp for my ugly lamp makeover.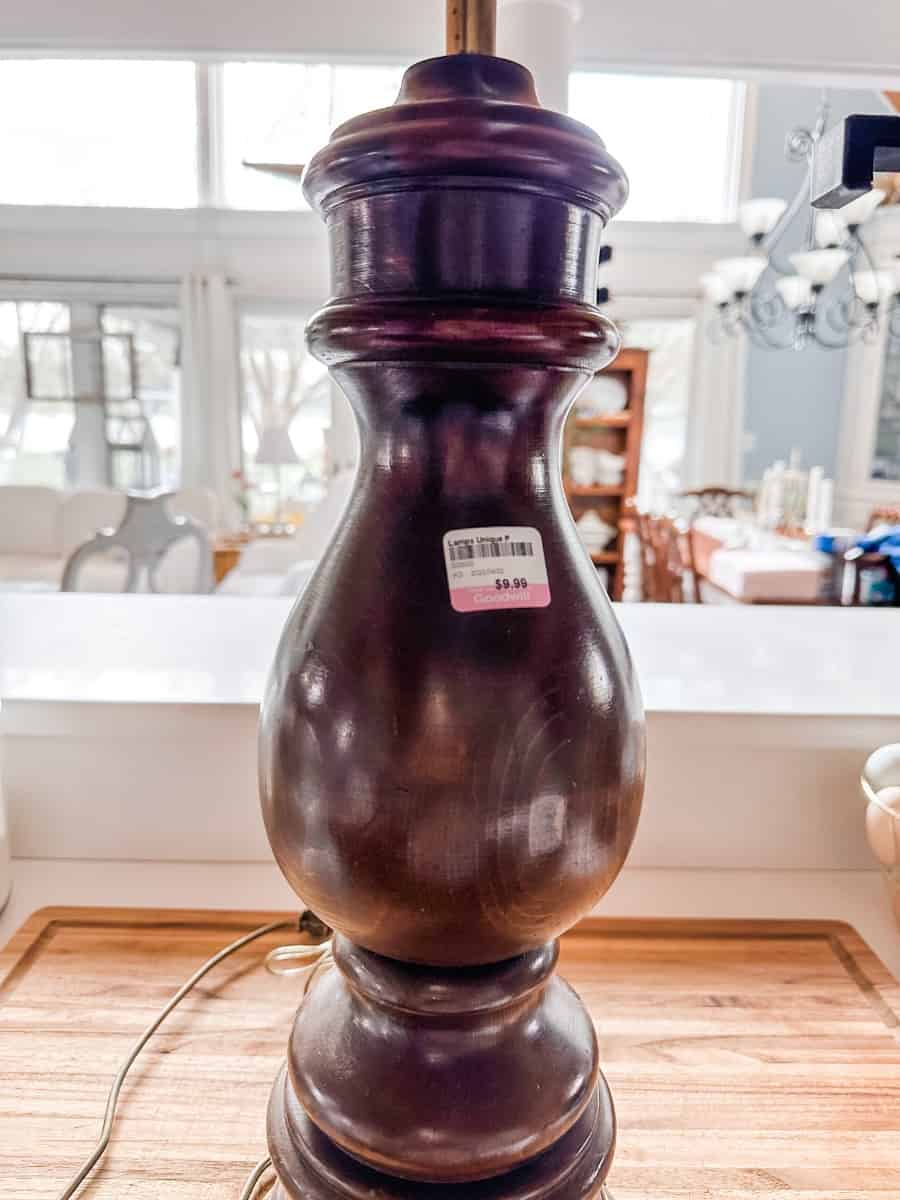 I started by heading to my favorite Goodwill and I struck gold. They had several lamps that would work for my DIY projects. Deciding which lamps to take home was the hardest part.
A solid wood lamp with a solid shade ended up in my cart, along with a vintage lamp that also had a shade. Both of them were in great shape.
Total cost for both lamps is $18.98

Choosing a Paint Color and Type of Paint
There are many kinds of paints that you can use for this type of project. You can use chalk paint, regular latex paint, and also spray paint.
Spray paint was the way that I wanted to go as I wanted the wood lamp to look like a ceramic lamp when I was finished.
I headed to my local Home Depot and purchased my spray paint.
The paint colors that I had decided on right from the start were gold, blue, and white. I knew from my Nell Hills visit that I wanted a blue and white lamp.

Making Something Old New Again!
Prepping the Lamp
The next step was to give it a good cleaning.
The lamp base and finial were going to be painted gold so I taped off all of the lamp parts that I didn't want the gold paint on with painter's tape and paper.
Painting the Lamp
When I had a nice day I took my project outside and painted the lamp base and finial gold. You need to be a little bit patient with this project. I gave it one coat and then let it dry for 24 hours. Taking it inside at night.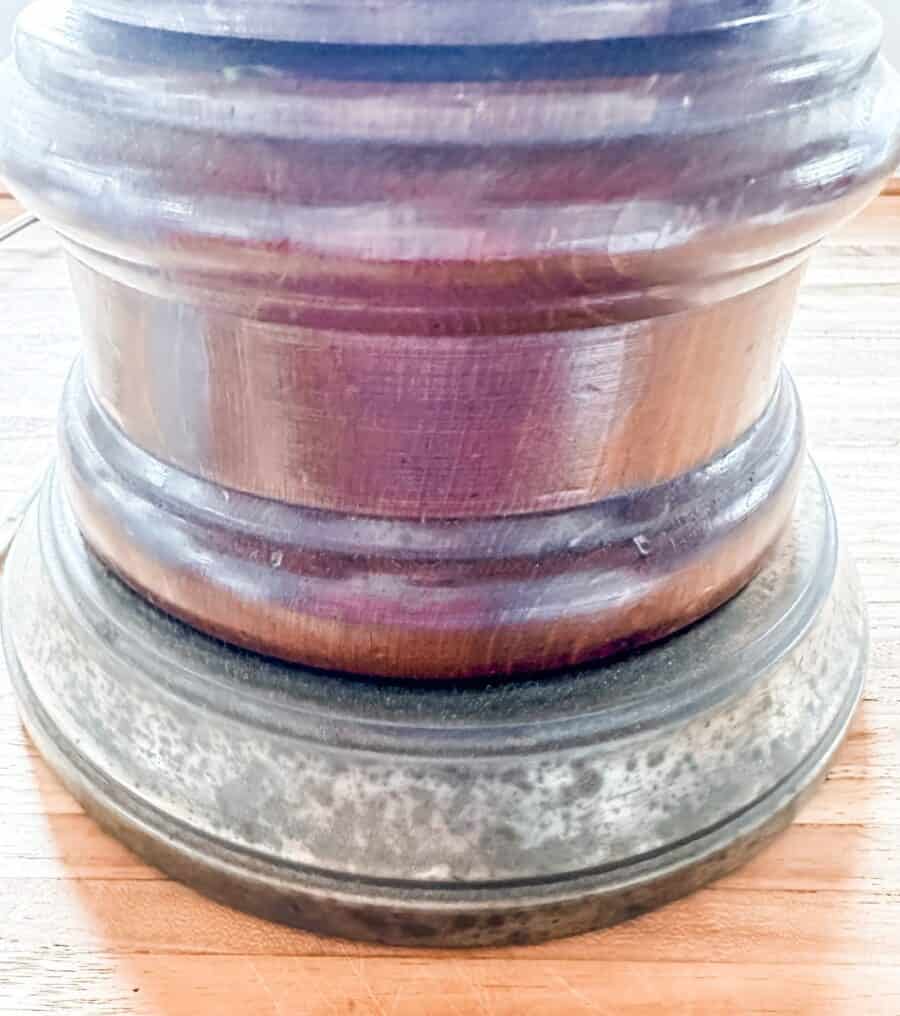 On day two I gave it another coat and then again let it dry. The end result was pretty impressive.
The next step is taping off the gold and I painted the body of the lamp with blue paint. While it turned out lovely, after one coat I realized that the blue color was not going to be right for my home decor.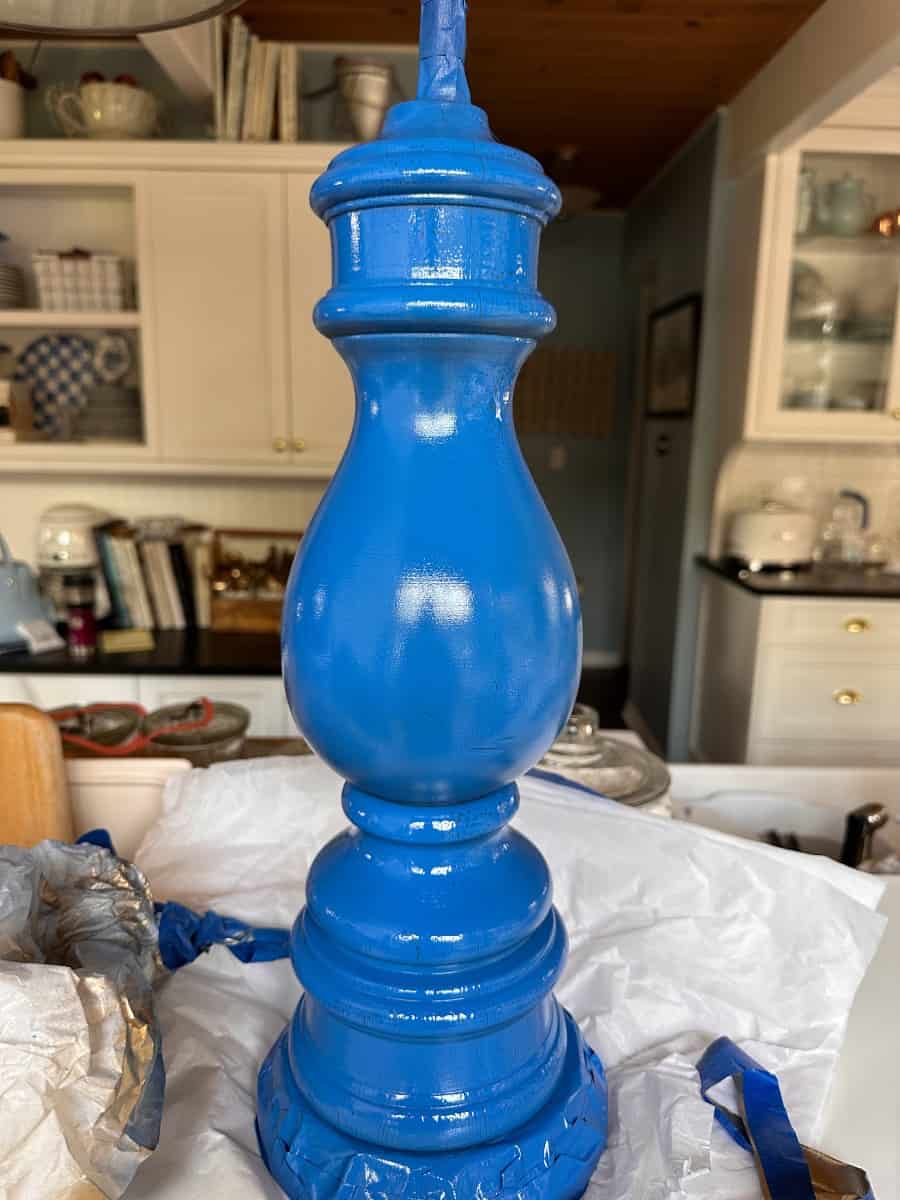 Heading back to Home Depot this time with a swatch of fabric in hand, I bought a new spray paint. While I liked the color better, I was hesitant that the finish was not going to be quite what I wanted. I want that high gloss finish from the ceramic lamps I had seen at Nell Hills. 
When all was said and done, I loved the new color. It isn't as high gloss as the original blue but it matches my family room much better.
The No-Sew Lamp Shade
I had three lampshades that I could work with. Two of them ended up being the wrong scale but the right look. So what I did was use the shade that came with the lamp.
It wasn't in very good shape but I decided I could make it look much better without the price tag of a new shade.
I really liked the pleated shade that I had in stock but It was just too small.
Finishing Touches
The last thing I did was pick one of the finials that I had in stock from previous lamps, spray it with my paint, and add it to the harp of the lamp.
I think the lampshade turned out quite nicely considering it was the first time I've tried this.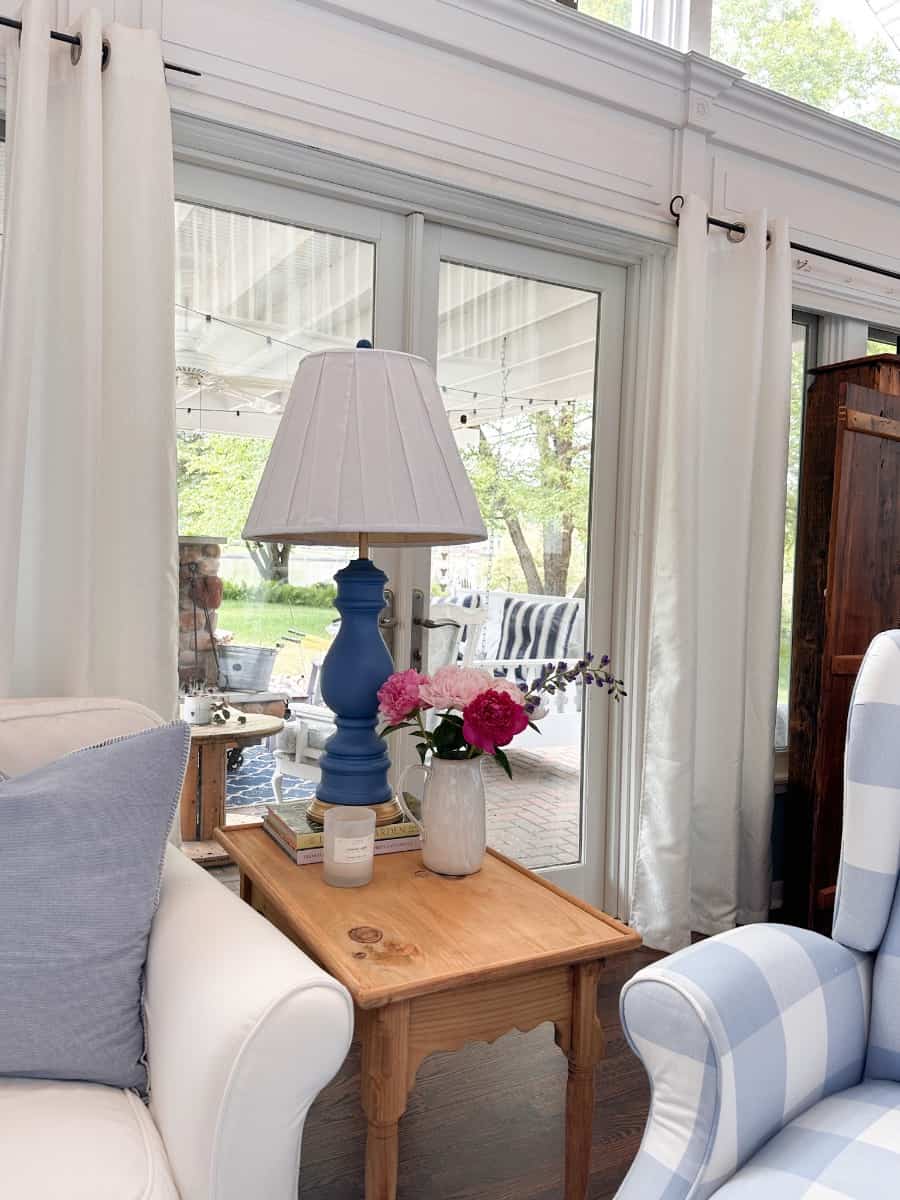 My Makeover of a Goodwill Lamp
All in all, I'm very happy with my new beautiful lamp. Giving new life to an old lamp that I found at my local Goodwill store is very fulfilling.
It was a relatively easy, quick project that saved literally hundreds of dollars for the cost of a brand-new linen lamp shade of this size.
There is nothing like a good DIY project!
Peace and Love,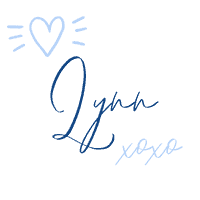 Thanks for Following Along
If you enjoyed this post I hope you sign up to be a friend of Living Large in A Small House! Then you won't miss any of the inspiration that is shared with you each week! You can also follow me on  Instagram, Facebook, and YouTube. I share even more inspiration on Pinterest! You can listen to me chat on my Podcast.


A great way to save this article is to save it to your Pinterest boards. You can find the pin button in the top right corner of the photo below. Also, don't forget to follow me on Pinterest