Very Easy DIY Fireplace Surround Makeover
I want to show you all the very easy DIY fireplace surround makeover that I did this week.
Before I continue, I have to put a disclaimer on this. The purpose of this change was not that it be anything permanent but that it would give "Handy" a vision of what the fireplace surround could look like if it wasn't the dated 1980's green marble.
As much as I sing "Handy's" praises, he has very strong opinions and one of them is, if he's done something once, there is no need to do it again. The first time is an easy convince. The second or third time that I want something changed, I have to put on the full-court press.
I purchased some peel and stick wallpaper from Amazon. I only bought one roll and if I was doing this to be a more permanent fix, I would have ordered more. Because I only had one roll. I had to do a little cutting and pasting and it is far from perfect. But again, it was just a visual to get an idea of what it could look like. My $8 investment was well worth the cost. He hasn't said it out loud but I think it's growing on him.
So now it's off to the tile store to see our options!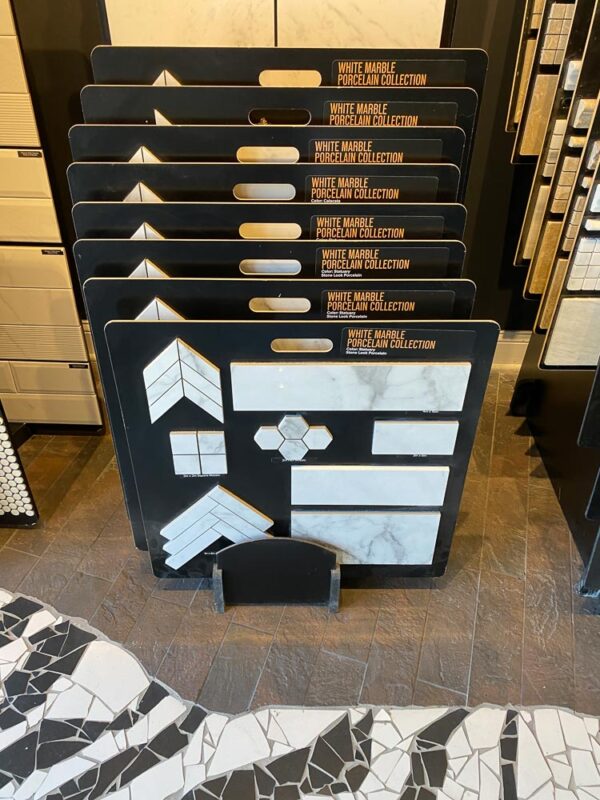 I ran over to my favorite tile shop Exceed Flooring in Crystal Lake, Illinois and they have so much to choose from but as luck would have it, they had exactly what I wanted available in stock.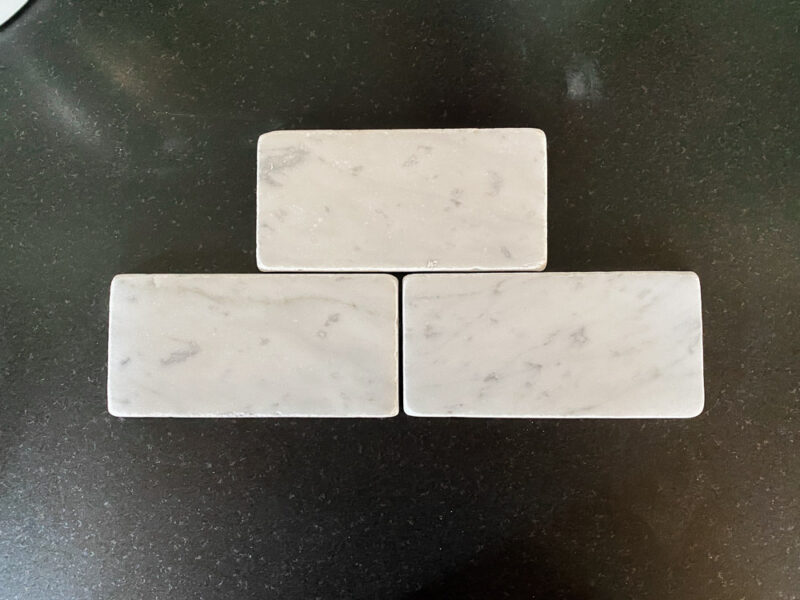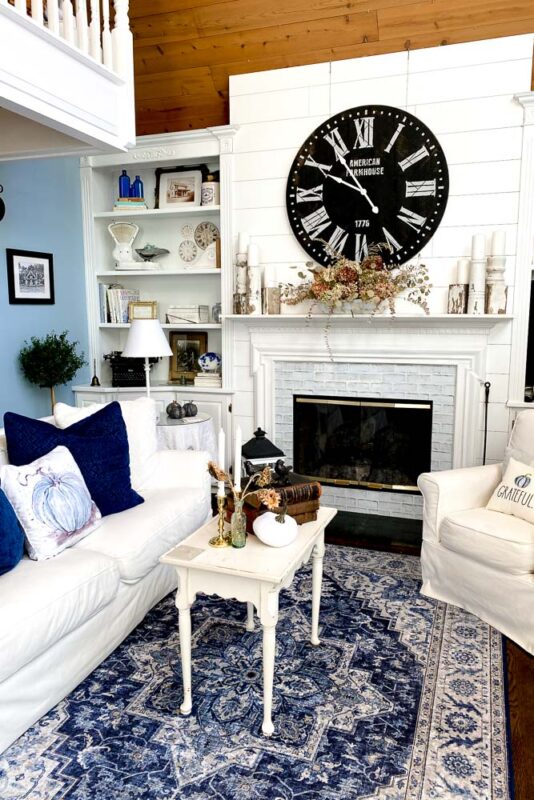 It alway seems to happen with projects!
When I start a project it almost always has a snowball effect. I bought my new blue and white rug, which I love and now everything else looks dingy. The fireplace surround is from the '80s and it doesn't match anything in this house anymore. I also noticed from taking all of these photos of my living room that the paint color is a little off so that will be my next project. Does it ever end?
If you want to read about one of our projects that started with needed a new roof and got completely out of control, you can find it HERE
Bottom line is that I did a very easy DIY fireplace surround makeover by myself in less than 45 minutes. If I can talk "Handy" into it, I will probably take it to the next level but for now, it serves my purpose of covering the green marble that I hate! Design on a Dime!
Peace,