5 Reasons to Host an Event
My top 5 reasons to host an event are all the things that you do to prep for a party that will ultimately bring you enjoyment and satisfaction, long after the guests go home. Also, don't forget the memories. You will be able to put your feet up and think back on the memories you made by hosting family and friends.
We have hosted many things at our Small House; Themed 4th of July Parties, Girls Weekends, Bridal Showers, Academy Award Parties, "Big Little Lies" Finale party, Marathon Weekend, Birthday's, Holiday's, Graduations, and Anniversaries. We host family and friends for no reason at all other than to get together.
Now we are hosting the 2nd Wedding to be held at this Small House. Hosting an event, a party, overnight guests, or just friends for dinner, is a sure way to get things done.
Handy and I have found that when we have people coming over we just seem to step it up. We get out our perpetual "To Do" list and make a game plan.
1. Tackled Projects
For this particular event which will be outside, we are focusing on our yard and things that we have been neglecting. Our gardens have needed to have some heavy weeding done. Followed by mulching. This was a back-breaking job that couldn't have gotten done without the help of two of our neighbor boys who have worked tirelessly for us. We also needed to rework some stone and gravel pathways that had gotten lost over the years. Again, without the boy's help, I don't know how we would have done it all.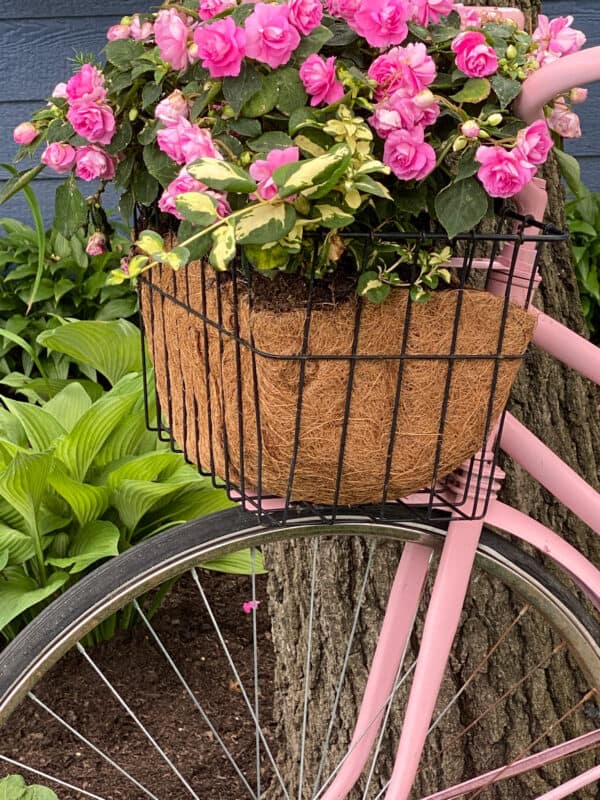 There are lots of areas that needed to be power washed and repainted. We needed paint on the ceiling of the outdoor kitchen, the chicken coop, our trellis, and some of our outdoor furniture. One of my favorites projects was painting an old bike that I bought in Iowa with Annie. Probably about 5 years ago. It's just been laying behind my greenhouse and on my to-do list to paint for just as long.
There were some interior areas that also needed attention. Our downstairs bathroom door and trim needed to be repainted and because it runs right into our linen closet and laundry room door; I had to paint all of it.
We of course have added projects to the list. An herb garden was added to our already large gardens. I've added some architectural/structural pieces to the garden to give it more interest and layering. We added a very fun area that I won't reveal until the wedding but that took a great deal of time by "Handy". It also included a tumble off of a ladder. Do you think we might be getting too old for this stuff??
2. Organizing and Purging
Emma recently graduated from college and came home with an apartment worth of furniture and accessories. Consequently organizing and purging is in order. We've had to make a couple of trips to Goodwill with donations both from her stuff and mine. We certainly aren't done in that department. Annie's old room has become my "vintage treasure" den and it needs to get turned back into a bedroom. Emma also needs an office as her new job will have her working from home. How is it that we never just have one thing going on here?
Organizing and purging will ultimately be something that will help long after the event is over. We forget that organizing and purging isn't a one-and-done chore. Quite frankly, it's something that needs to be done seasonally to keep things in order.
4. Cleaning for Guests
During organizing and purging, I do deep cleaning of bookshelves and places that I only can get to with a ladder so it doesn't happen all the time. This is the time to get to all of those places that you don't normally think of or have time for.
Light Fixtures
Tops of mirrors, picture frames, and door casings
Handrails and banisters
Vacuum window treatment and upholstery
Baseboards
Clean the cabinets in kitchen and baths
Clean out the junk drawer, bathroom drawers, and kitchen utensil drawers. Don't forget the medicine cabinets in the bathrooms. Guest just might be nosy 🙂
Clean the oven, refrigerator & freezer
Clean out the fireplace. We just had our last fire on a 40 degrees night just a few weeks ago!
Organize the pantry and closets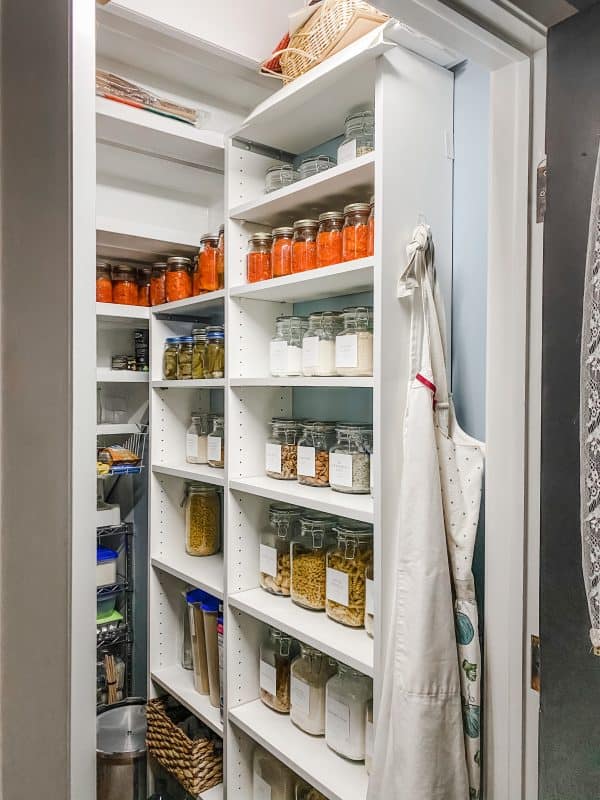 While you are cleaning and organizing, take inventory of your serving pieces. In this case, since I'm creating a very specific tablescape for the wedding, I'm laying out everything that I'm going to be using on my dining room table. We are also going to do a "dress rehearsal" of sorts next week with our table set-up.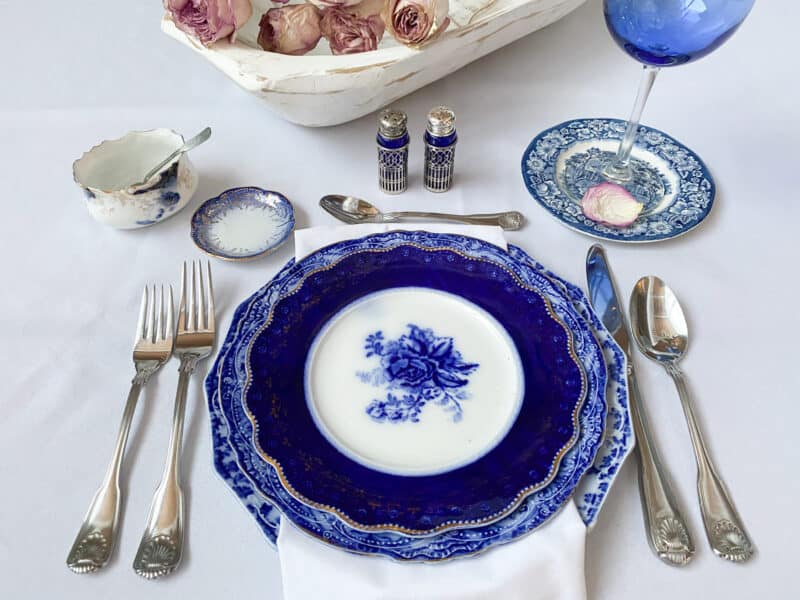 4. Getting Things Party Ready
We planted flowers! Lots and lots of flowers. However, our weather in Chicago is not cooperating. We haven't had a drop of rain in weeks. By now I was hoping the flowers would not just be surviving but flourishing into cascading piles of beautiful color. Unfortunately, they are just surviving. I'm watering from morning until night and because of the large area, I'm just getting about 45 minutes of water to each area per day. Note to self: Next year look into an irrigation system for gardens!
All of our pots and baskets have been planted. Our veggie and herb gardens are coming along nicely. Again these are all things that we will enjoy long after the party is over.
5.

The Best Reason to Host an Event

Because we work hard and get our house and garden in order for an event, we can sit back and enjoy for the rest of the summer; but the most important reason to host an event is to celebrate. Celebrate Family & Friends. Celebrate Life & Love. Make Amazing Memories!

Will it all be perfect? No, we gave up on that dream weeks ago. Will we have a great time and make lasting memories? Absolutely

Peace my friends,