Easy Shrimp Alfredo with Angel Hair Pasta
Are you looking for a new shrimp recipe?
My Easy Shrimp Alfredo with Angel Hair Pasta will knock your socks off.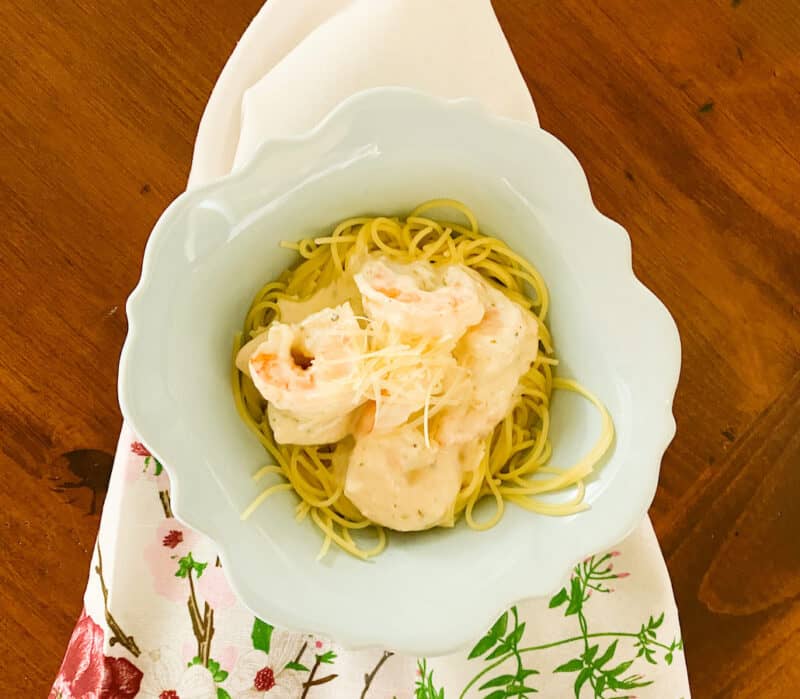 Shrimp Recipes Are so Quick to Make
When I cook anything with shrimp, I can have dinner on the table in 30 minutes max. We typically eat our shrimp with a light lemon, butter sauce but I was in the mood for something different the other night.
I get out all my staple shrimp ingredients; lemon, chicken broth, garlic, butter, and spices. A tub of cream cheese was also in my refrigerator that was 1/2 full. I thought to myself, what if I add the cream cheese to this to make it creamier? Kind of like an alfredo.
It's delicious
This is a recipe in that you need to be doing two things at once. Start by filling my large saucepan with water for my pasta and putting that on high heat to bring it to a boil.
Let's cook some shrimp!
Start out with my "traditional" shrimp recipe ingredients. Add oil and butter to the sauté pan and heated it over a medium-high flame until the butter melted. Then put the shrimp in the pan in a single layer. This part is where you have to work fast.
As soon as the shrimp starts to curl, turn it over with a fork. You only need to cook the shrimp on the first side for about 2 minutes. Once it's on the second side I let it cook for about two more minutes and then add garlic and stir it in, letting it all cook for about another minute until all the shrimp are completely pink.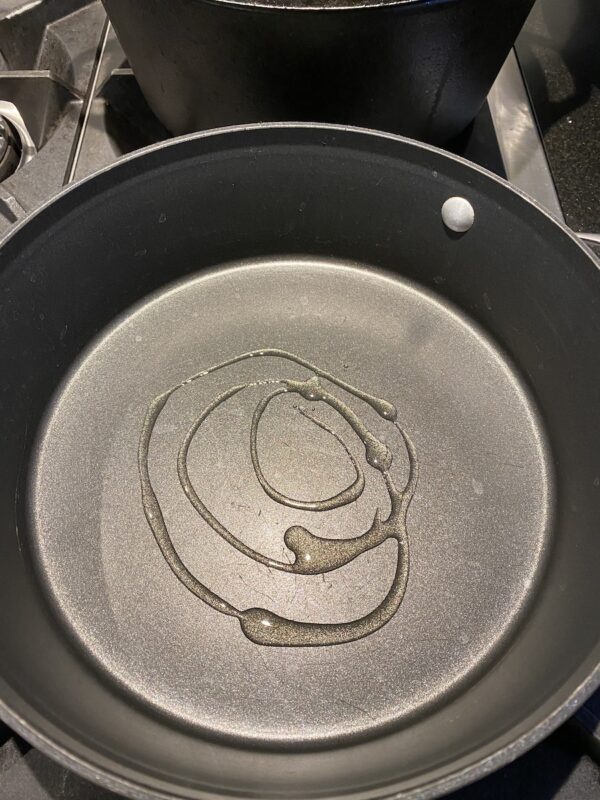 At this point, the water in my stockpot should be boiling. Add the pasta to the water. Regular pasta takes about 10 – 11 minutes to cook but angel hair only takes 4 minutes so I have to do my best to make it all work out as the shrimp recipe only takes about 10-15 minutes total.
Take the shrimp out of the pan with a slotted spoon and put it into a bowl then set aside. To that pan, add the chicken broth, my spices, and lemon juice. Let that come to a simmering boil. Then add the cream cheese and continue stirring until it is melted. If the sauce is still a little soupy, add two tablespoons of cold butter (one at a time until melted) to further thicken up the sauce.
Add the cooked shrimp and the grated parmesan to the sauce. Let cook until the shrimp is heated for about 1-2 minutes and you're ready to serve.
Shrimp can get tough if overcooked. It should be served immediately!
Serve the shrimp and sauce over noodles however, you can have it over zoodles too. Add a side salad and a piece of crusty sourdough bread and you have a delicious meal.
This is not a "cooking light' meal so it definitely will not be a regular rotation meal.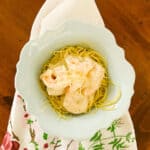 Ingredients
1

pound

raw shrimp, peeled and deveined

1

tblsp

olive oil

I typically use grapeseed oil

1

tblsp

butter

2

cloves

garlic, minced

I use minced garlic from a jar, I use about 1 heaping teaspoon

3/4

cup

chicken broth

juice of 1/2 lemon

about 2 tablespoons

4

oz

cream cheese

1/2

tsp

salt

1/2

tsp

pepper

1

tsp

thyme or Italian seasoning

You can use just about any spice that you like

2

tblsp

cold butter, divided

1-2

oz

grated parmesan cheese

parsley to garnish, optional

additional grated parmesan cheese for garnish, optional

8

oz.

angel hair pasta
Instructions
Pasta
Fill saucepan 3/4 full with water, a pinch of salt, and set on medium-high heat to start to boil

Once water is at a rolling boil, add pasta and cook for 4 minutes. Drain
Shrimp
Add oil and 1 tablespoon butter to saute pan and heat over medium-high heat. Add the shrimp in a single layer. As soon as the shrimp is pink on the bottom side and starts to curl flip it over with tongs. (1-2 minutes for each side)

When shrimp are just done, add the garlic and stir for one minute. Remove shrimp with a slotted spoon to a bowl and set aside

To the saute pan add the chicken broth and lemon juice and bring to a slow boil, stir in the cream cheese and spices. When the cream cheese has melted. Then add the cold butter one tablespoon at a time until melted. The sauce should be getting somewhat thick at this point. Depending on how cheesy you want it you can add 1-2 oz of grated parmesan cheese. Or just serve on top if you don't want your sauce to thick.

Add the shrimp and any juices back to the saute pan and stir into the creamy sauce. Heat through (about 1 minute). Serve over pasta. Garnish with parsley and grated parmesan
Sauté vs. Skillet Pan
A saute pan has straight sides (like the pan on the left). I like my sauté pan for things just like this shrimp alfredo recipe. The sides are higher so things don't splatter as much. Stir-fry is also great in a sauté pan.
A Skillet to me is really a frying pan. "Handy" likes a skillet and I like a sauté pan even for things like frying an egg. My stove isn't easy to clean and so everything I can do to keep things from getting splattered and dirty is a plus in my book.
When I replace my pots and pans it's going to be with an environmentally friendly set.
Shrimp
Shrimp are a great source of amino acids, helping to maintain a balanced sleep & stabilized mood
More Shrimp Recipes
This recipe from A Bushel & A Pickle Blog "Meg's Shrimp Primavera" looks so yummy.
Cindy at Reinvented Delaware Blog has the best recipe for "Shrimp Bisque". It's also an Insta-Pot recipe which makes it quick and easy!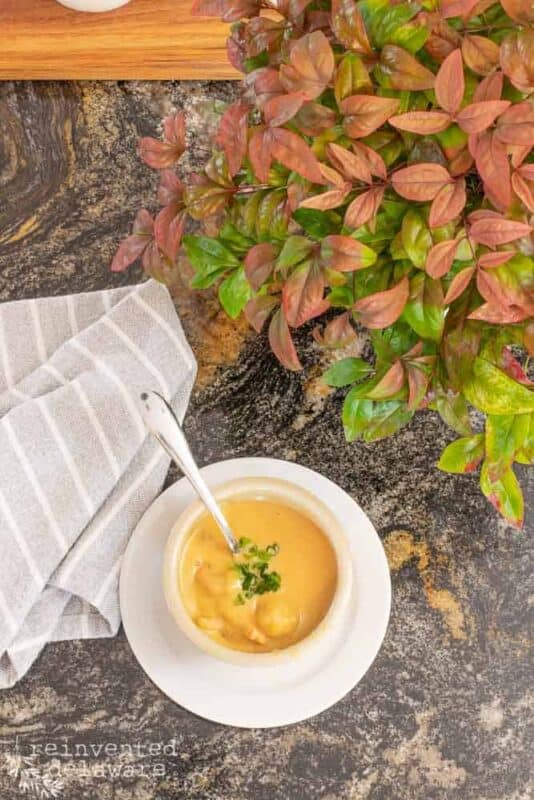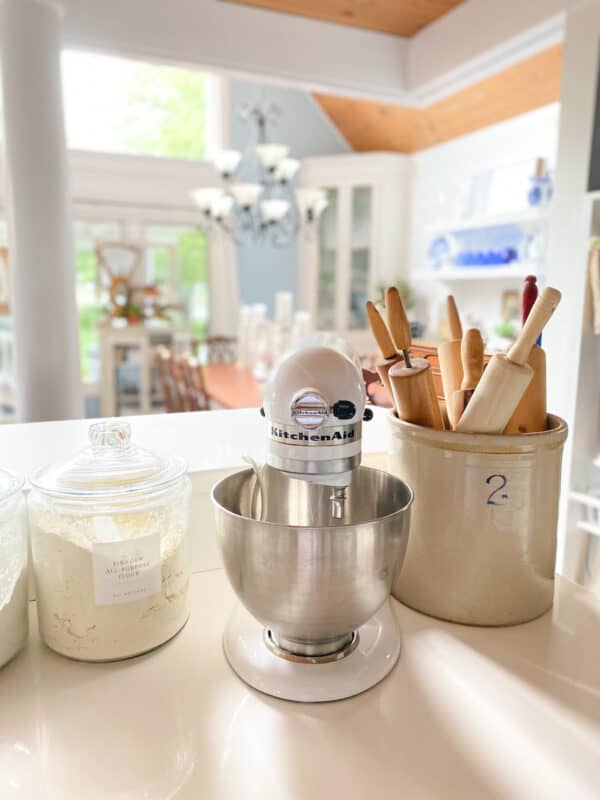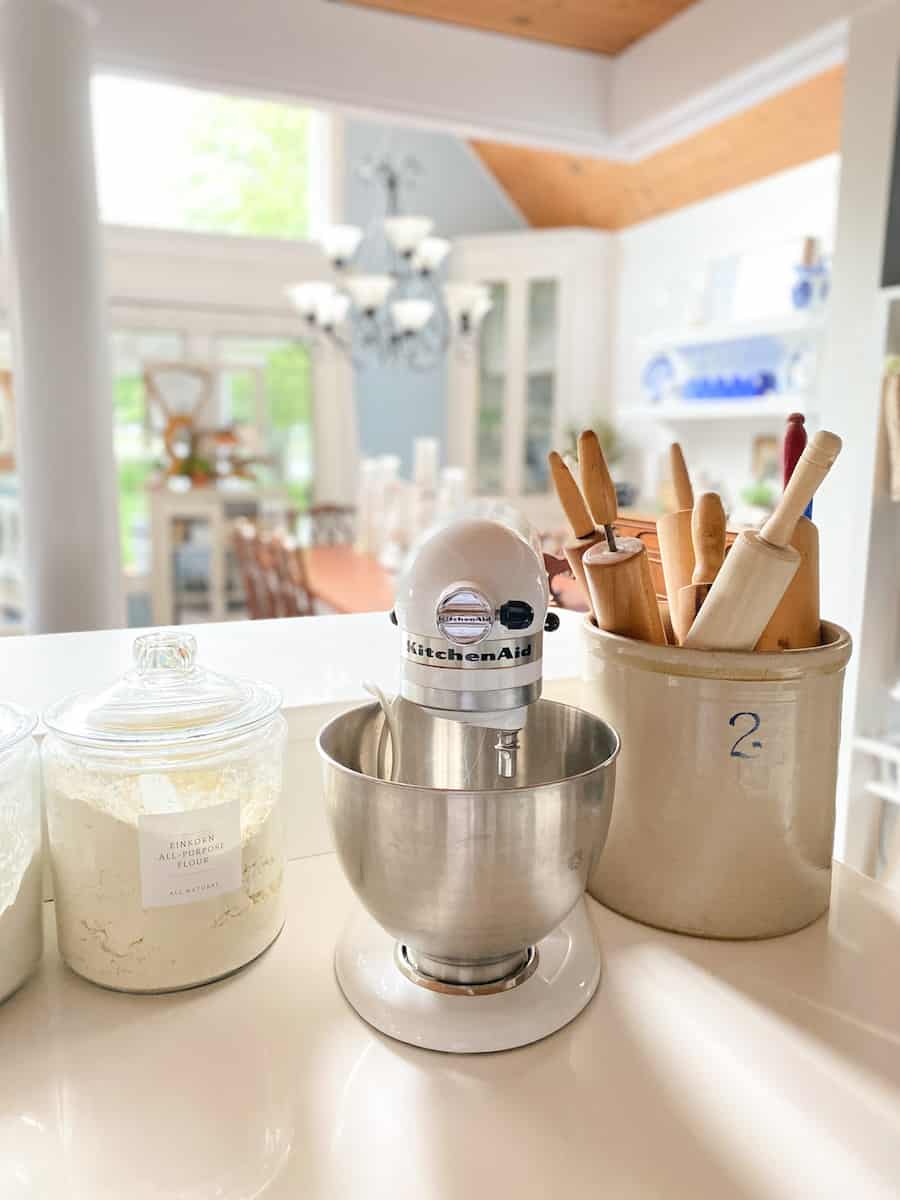 direct access to my amazon store
On Amazon
Did you know that you support my little business by purchasing through my links?? The price to you is the same but I receive a small commission on ALL the purchases you make when you shop through one of my links. I appreciate you helping Living Large in A Small House to grow!
I hope you enjoy my Easy Shrimp Alfredo with Angel Hair Pasta Recipe. It's so easy to make but also a fancy meal that you can make in under 30 minutes.
If you like this you might also like my Cajun Butter Sauce Recipe that I made with Shrimp. You can find it HERE
Peace and Love,
My sourdough bread recipes HERE & HERE
Sourdough Starter HERE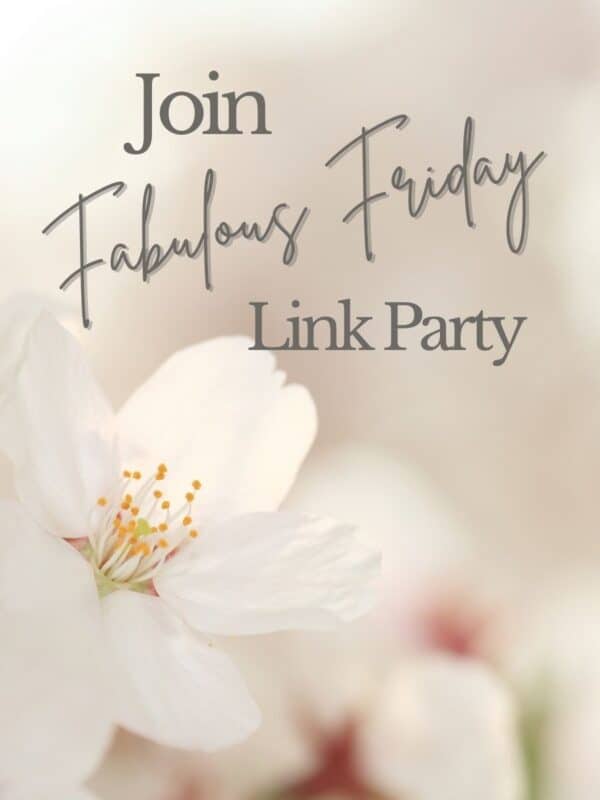 Fabulous Friday Link Party
If you're a blogger or just looking for lots of inspiration, visit the blog on Fridays for our Fabulous Friday Link Party. I along with Diane from South House Design, Renae from Peacock Ridge Farm and Michele from Vintage Home Designs are hosting this fun event. It starts on Fridays at 8:00 am EST and ends on Mondays at 12 noon.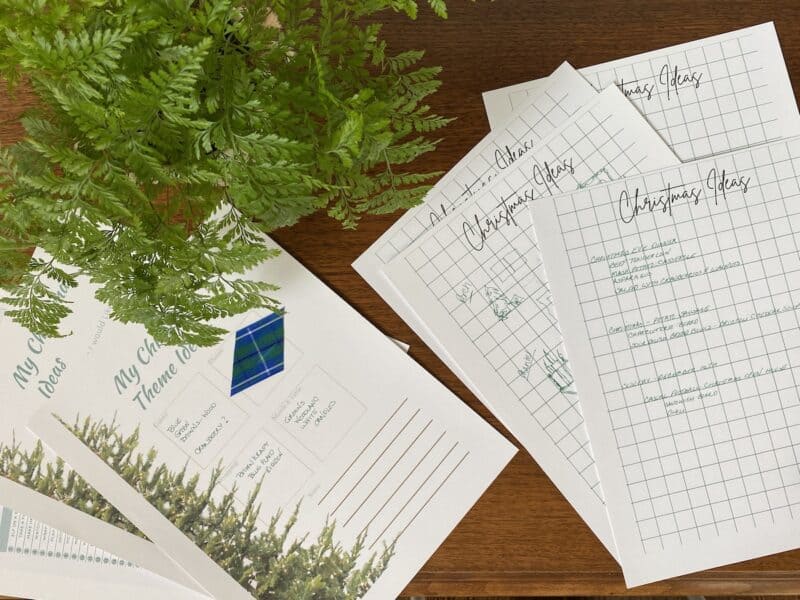 get access to all my printables
When you join my newsletter


A great way to save this article is to save it to your Pinterest boards. You can find the pin button in the top left corner of the photo below. Also, don't forget to follow me on Pinterest


All of these Items Are Available at Target